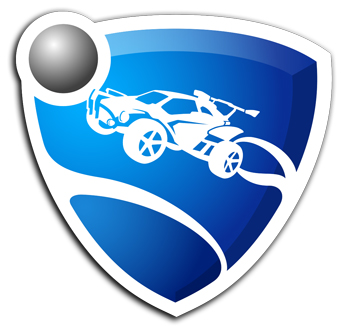 Rocket League needs no further introduction! It's a highly popular game that was quick to adapt to its demanding esports scene. Even five years after its release, it's still going strong. The same goes for Rocket League esports and Rocket League betting sites.
These are all important factors to consider when you like to wager on esports. And you'll find that it's common to see both esports beginners and experts who love betting on Rocket League. At first, though, there weren't that many betting options available. These days, however, there's a plethora of available matches and betting lines.
Here's a table featuring some of the best real money Rocket League bookmakers:
Before we dive deeper into the characteristics of Rocket League betting sites and how to find the best one for your needs, here's a list of online sportsbooks with rocket league odds. These are the sites that our staff prefers when betting on Rocket League online:


BetOnline is known for having exceptional coverage across the esports betting spectrum. Rocket League is no different. They feature all AAA events, sometimes even going deeper than moneylines and outrights.
Want a great all-arounder that'll satisfy not just your cravings for Rocket League but esports betting in general, then SportsBetting.ag is where you should go. Their coverage won't let you down, that's for sure!
MyBookie has recognized the importance of esports betting. Rocket League betting falls into their interest puddle, which is why they're always among the first Rocket League bookmakers to post odds.
For US citizens reading this, they don't come much better than BetUS! If you want high odds, great esports coverage, and plenty of Rocket League stuff to bet on, BetUS should be on your online betting radar.
Betway needs no further intro! They've been around for 15 years now and were one of the first online betting platforms to recognize esports. If you're outside of the US, Betway is worth checking out! (*This Rocket League betting site does not accept US customers)
22Bet often has standalone bonuses for its esports clientele. They might not amount to thousands in bonus betting bankrolls, but they usually don't have ridiculous rollover requirements. Thank you, 22Bet! (*This Rocket League betting site does not accept US customers)
The global health crisis messed up some of RL esports' plans. Lots of competitions and leagues had to be canceled and switched to online environments. Losses were significant, but they didn't cause the game to succumb to the pressure.
The same goes for real money Rocket League betting sites. They suffered through the pandemic-driven drought and now enjoy more demand than ever before.
Chances are you're on the lookout for Rocket League gambling sites, too. If that's true, then you'll love the above-featured table.
What Makes These Rocket League Bookies the Best?
Now that you know our favorite Rocket League betting sites, it's time we unveil what made us fall in love with them.
Think of this section as the key characteristics that make excellent sites to bet on Rocket League online.
It's basically a short guide on what virtues to look for when trying to find an excellent online betting platform.
Available Means of Payment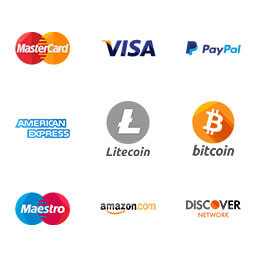 People usually don't look past their preferred payment method, and that's okay. But if you're planning on using a specific online esports bookmaker for good, you better ensure it has more than just a single payment method available. Yes, this sort of stuff changes with time, but a solid variety of payment methods is a good indication of what you can expect from that particular bookie.
Our favorite real money Rocket League betting sites are pretty well-versed in terms of payment method availability.
In fact, some are even so advanced that they offer several cryptocurrencies for both deposits and withdrawals. Even if you don't possess a crypto wallet and have never used cryptocurrencies before, they're not complicated and are well worth checking out.
Ease of Use
Next up, we have to say a word or two about the notorious ease of use factor. Why is it notorious? Well, plenty of bookmakers don't do a good job with it. Having a clean, well-polished site that loads fast and is intuitive to use is a lot more difficult than it might seem at first.
And that's becoming a real problem in a world where the majority of bettors use their smartphones as primary web browsing devices. Betting on the fly is the new trend, and sites, where you can place Rocket League bets, have to follow it with either fluid mobile-friendly sites or dedicated smartphone apps.
The latter seems to be on the rise, and a good portion of esports bookies have already invested in sophisticated esports betting apps.
If you're into betting on Rocket League online on the fly and you're not sure which platform to use, drop by our guide and get yourself informed!
Customer Support Quality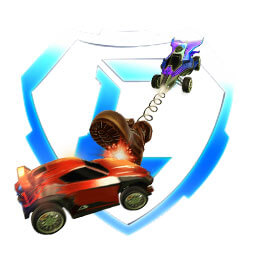 Who would've guessed, huh? Nope, we're not kidding. Customer support quality is among the first five things you should inspect when picking which esports betting sites with Rocket League odds to join.
You might think we're messing with you, but it's far from that. Even though many people think lowly of customer support or don't think about it at all, it actually bears a ton of importance. You see, you can't have top-tier bookies without near-perfect customer support.
After all, customer support, as the name suggests, is there to help customers and improve their overall stay at the websites.
These days, customer service is based on either email, contact form, telephone line, or live chat at Rocket League betting sites.
The latter two are typically reserved for the very best Rocket League online betting sites out there, those who pay the greatest attention to their users' satisfaction levels. Always ensure your go-to bookie has a skilled customer service team.
But how can you find that out? Well, let's just say a simple Google search will do you a world of good!
Safety and Reliability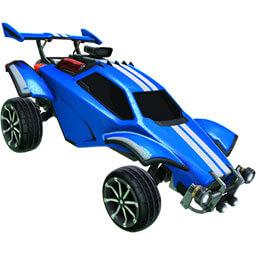 The last thing we need to emphasize here is the importance of safety. In general, Rocket League betting sites, just like the majority of other esports betting sites, are considered fairly safe. After all, the majority of esports betting sites are sports betting sites in disguise.
More precisely, they're sports betting sites with a great reputation and a rich history, and that's something they wouldn't get if they were plagued by security risks. Still, some sites with Rocket League betting odds don't pay enough attention to the safety of their users' information. Luckily, it doesn't take a genius to stay away from them.
The best way to stick with reputable online Rocket League betting sites is to pick one from the above-featured table. All of them are well-situated as far as security goes, and the remainder of their virtues ought to make for a satisfactory online betting experience.
Most Popular Special Bets on Rocket League Online Betting Sites
Yep, specials are indeed a great way of spicing up your stay on real money Rocket League betting sites. Of course, assuming your go-to RL betting sites features specials, that is. If you're wondering about the sort of stuff you can expect during grandiose RL events such as the RLCS, here's a closer look at the two most popular Rocket League specials.
Totals
Totals are by far the most popular specials in terms of sports betting. Judging by the fact Rocket League is quite similar to soccer, it's not surprising to see totals being a highly popular option there as well.
Well, it's quite simple. Online Rocket League betting sites gives an average number (of goals, assists, or saves) and it's up to you to decide if the end count is going to be over or under that number.
Player vs. Player Stats
This Rocket League special bet is kind of similar to totals, but is based on a slightly different concept. Instead of betting against the bookie's average number, you're betting against another player, typically in the same match. So, for instance, you can bet on Scrub Killa to have more goals than Kaydop. It doesn't have to be goals, though. Bookies offer additional stuff like assists and saves, too.
Comparing the Best Online Rocket League Gambling Sites
| | | | | | | |
| --- | --- | --- | --- | --- | --- | --- |
| | MYBOOKIE | BETUS | BETNOW | BOVADA | BETONLINE | SPORTSBETTING.AG |
| Year Established | 2014 | 1994 | 2016 | 2011 | 2001 | 2001 |
| Welcome Bonus | Up to $1,000 | Up to $2,500 | Up to $2,500 | Up to $500 | Up to $1,000 | Up to $1,000 |
| Bonus Rollover | 10x | 10x | 5-10x | 5x | 10x | 10x |
| USA Players? | Yes | Yes | Yes | Yes | Yes | Yes |
| In-Play Betting? | Yes | Yes | Yes | Yes | Yes | Yes |
| Mobile-Friendly? | Yes | Yes | Yes | Yes | Yes | Yes |
| Bitcoin? | Yes | Yes | Yes | Yes | Yes | Yes |
| Casino Options? | Yes | Yes | Yes | Yes | Yes | Yes |
| Live Chat Support? | Yes | No | No | Yes | No | Yes |
| Phone Support? | Yes | Yes | Yes | No | No | Yes |
| | Visit MyBookie | Visit BetUS | Visit BetNow | Visit Bovada | Visit BetOnline | Visit SportsBetting.ag |
Rocket League Betting Sites to Avoid
We don't recommend using these ten websites! They're all, more or less, focused on skin betting. To be fair, most don't have odds and lines for Rocket League matches anyways. But those that do aren't worth it. Here are some Rocket League betting sites to avoid:
CSGO Suite
WTF Skins
CSGO Roll
CSGO Empire
CSGO 500
CSGO Live
CSGO Fast
Gamdom
Daddy Skins
Dat Drop
If you want to enjoy betting on esports online, stick with real money Rocket League gambling sites!
Best Rocket League Bookie Bonuses
As stated earlier, 22Bet is among the best RL bookies in terms of esports bonuses. But, how is that possible when they only go up to $122?
Well, their fine print doesn't have any nasty prerequisites (in most cases) preventing you from cashing out that money later on.
I'm not saying other real money Rocket League bookies have false bonuses; it's just that they typically do have stricter rollover requirements.
| | |
| --- | --- |
| Bookmaker | Bonus |
| 22Bet | 100% Welcome Bonus up to $122 |
| BetUS | 100% Welcome Bonus up to $2,500 |
| MyBookie | 50% Welcome Bonus up to $1,000 |
| Buff.bet | €25 Free Bet; 100% Welcome Bonus |
| BetWay | $30 in Free Bets |
| BetNow | Welcome Bonus up to $2,500 |
| Bovada | Welcome Bonus up to $500 |
| BetOnline | 50% Welcome Bonus up to $1,000 |
| 888Sport | $30 in Free Bets |
| Arcanebet | 100% Welcome Bonus up to $100 |
| GGbet | 100% Welcome Bonus up to $100 |
| Unikrn | $250 First Deposit Bonus |
Live Betting on Rocket League
Yep, live betting on Rocket League is a thing! It's pretty new, though. Most bookies didn't feature live betting on RL until the last year or so.
All major esports bookmakers have live RL bets. Keep in mind, though, the frequency isn't that ideal.
Live bets on Rocket League are only available during the biggest RLCS events. Everything else doesn't have extra coverage, meaning you'll have to make do with moneylines and outrights.
Best Rocket League Apps
The best smartphone app for Rocket League enthusiasts is definitely Strafe Esports. It's not just awesome for RL enthusiasts but for esports fans in general. It supports a plethora of most popular esports titles, including Rocket League.
Once you install it and set your preferences, the app will notify you about upcoming tournaments, matches, and team/player news. There are lineups, statistics, news, and predictions—all integrated into one app!
Rocket League Liquipedia has some interesting stuff as well. If you're looking for more details on past results, team transfers, players and similar stuff, you will appreciate RL Liquipedia!
Things to Avoid on Rocket League Gambling Websites


There are many things you shouldn't do during your stay at real money Rocket League betting sites. These three top the list as the most important ones.
Betting on Openers
What are openers? Openers are, as their names suggests, opening matches of top-tier tournaments. Typically, they are shorter (meaning fewer rounds and less room for mistakes) and often come after sizeable breaks. Momentums can change during these breaks, and you as the better won't have a way of knowing that before the first whistle. That's why betting on openers should be avoided!
Betting on the Favorites All the Time
Betting on the favorites might seem like the ideal, risk-free investment. But favorites don't always come out on top. This has especially been the case over the last year or so because of online tournaments. Online gameplay adds an extra level to upset friendliness.
Meaning betting on the favorites is far from being risk-free.
Counter Your Own Bets
Let's say you've placed $20 on NRG to beat Vitality. But then you get a sudden change of heart and decide to counter it with a smaller bet, let's say $10, on Vitality. The odds are already stacked against you because bookies take a cut off each bet.
That, combined with the fact you'll barely break even, means you're always going to be on the losing end even if the higher odds win.
Only counter accumulators with just one remaining match. You can counter accumulators with two remaining matches if it's a massive accumulator with a ton of money involved. Every other form of bet countering just doesn't make sense.
Common Questions About Real Money Rocket League Betting Sites
That all depends on the bookie! Usually, during bigger events, the odds are posted within an hour or so following the end of the previous rounds. As for upcoming events, some bookies begin featuring futures long before the kickoff. Match-winners are posted shortly after the group stage reveal.
The golden rule here does not exist! It's best to check as frequently as possible to avoid missing out on good early odds.

The answer to this question is as simple as it can be. You should bet on RL only during the Rocket League Championship Series. Sure, there are several smaller events too, but they're either not interesting enough or Rocket League betting sites don't consider them worthy of their time.
Either way, just stick to the Rocket League Championship Series and you'll be alright. It's a lengthy competition that stretches out for several months, twice a year. It delivers just the right amount of stuff to bet on!

The minimum deposit is not the same across the market. There are many factors that come into play here. For starters, the minimum deposit methods greatly affect the minimum deposit amounts. Some methods go as low as $10, while other require at least $50 minimum deposit. There's no "one size fits all" answer here, so you'll have to test things out and read the fine prints on the bookies you're thinking of opting for.
There are several things you should keep a note of when placing your first bets on real money online Rocket League betting sites. The most important advice we can give you is not to spend too much money. This is especially important for when you struggle with continuous losing bets. "Borrowing" some money for a quick bet that'll pull you out might seem like a good idea, but it never is. It's far from that!
This is what online betting experts call chasing losses, and it's something a ton of people do on a regular basis. Obviously, you should never even think about doing that… But it's easier said than done. Perhaps the following line will help you avoid the most common betting mistake.
Chasing losses is the quickest way to ruin your life! The majority of bets that come as a result of chasing losses end up on the losing end. That's because bettors don't think straight when there's so much pressure. The only way to combat this is to stick to your betting budget and never spend the money you don't have or can't afford to lose!

Yes, it is! There is no other RL even that comes close to the glorious Rocket League Championship Series. In fact, RLCS is practically the only RL event that Rocket League online betting sites do proper coverage on. And by proper coverage, we're referring to more than just match-winners.
So yeah, long story short, Rocket League Championship Series AKA RLCS is the most important RL event and if you're interested in betting on RL matches, that's the one you should be aiming for.
Yes, real money RL bookies are legal! Mind you, though, only real money RL bookies are legal! If you stumble upon betting platforms that allow you to bet with in-game skins, it's best to avoid them. Why? Well, for starters, they're shady and could jeopardize your personal data. And they're illegal in most cases.
Stay safe and only bet on Real money Rocket League betting websites!

Getting into any form of online betting is difficult for newcomers and people with no prior experience with online betting platforms. If, however, you've bet on sports in the past, you won't have problems on Rocket League gambling sites.
The principle is the same. Just navigate to the betting options you'd like to pursue, select the lines you wish to bet on, and enter your desired stake. Beginners tend to have issues at every step along the way. If you're one of them, head over to our comprehensive Rocket League betting guide and we'll get you right up to speed!

Before we get to the list, you must know that available payment methods depend on your country of residence. Even if some bookies offer a certain payment method, it doesn't necessarily mean it will be available for players in your country.
With that in mind, here are the most common payment options:
Skrill
Neteller
Paysafecard
EcoPayz
Credit/Debit Card
Ethereum
Bitcoin
Litecoin
Unikoin Gold


[ Back to Top ↑ ]