If you're interested in betting on your favorite esports title, and you came here looking for the best esports betting sites, the table below has what you need.
If, on the other hand, you want more information on the topic, either keep on reading or visit our esports betting sites guide for a more in-depth approach.
While esports do rely on people playing video games, it's about much more than that. Professional organizations create and maintain the optimal level of integrity in the industry, making it even more attractive to sponsorship deals, event organizers, and betting opportunities. That's part of how the esports industry became such a massive niche in the world of online gambling.
The basis is still the same – gamers play competitive video games against each other. However, the industry has evolved past garages and nerdy conventions.
These days, the pro esports scene contains only the best talents in the world, and the events are hosted in some of the biggest sports venues in the world. , creating a new movement in the world of pro gaming.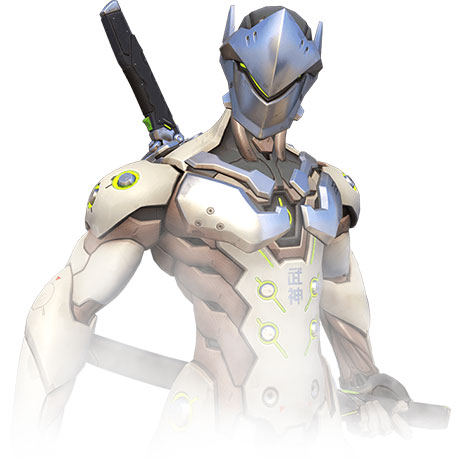 However, despite the huge amounts of money people are already wagering on esports, getting into esports betting is not as straightforward as most people think. Esports titles are numerous, and the same goes for websites that facilitate betting on those titles. Things can quickly go downhill if you don't know where to look for the best names in the industry. That's exactly where this page comes in. It's aimed at beginners who are looking for a way to start betting on their favorite titles and potentially getting some money out of their extensive esports knowledge.
If you're one of them, we're sure you'll consider this page your esports handbook!
Where to Bet on Esports
When getting into esports betting, finding a proper esports bookmaker is typically the biggest obstacle. While that's not surprising considering the sheer abundance of competition out there, it's still an ever-growing issue that could potentially hurt esports betting's exponential growth.
In 2018, esports events had more than 400 million viewers, and that number is projected to surpass half a billion by the early 2020's. Knowing the total amount of wagered bets on esports is expected to reach $23.5 billion by the end of next year, it's safe to say a good portion of those half a billion viewers will test their luck via esports betting.
Let's start off with the fun stuff and check out the best online sites that facilitate betting on esports.
Esports Betting Sites With Fastest Payouts
Deposit and withdrawal speeds are of utmost importance in the dynamic world of esports betting. Events don't last long, pauses between matches are brief, and you need every extra minute you can get to nail down that perfect slip. However, you won't be able to bet on consecutive phases of an event if your bookie of choice takes a lot of time to process your deposits.
Even worse, you won't be able to timely spoil yourself with a nice dinner or a brand-new TV for watching your favorite esports if your bookie of choice takes weeks to process your withdrawal request. Fortunately, we've sorted out the esports bookmakers with the fastest payouts for you.
Esports Websites Featuring Live Betting
Live bets are a common occurrence in the world of sports wagering. They were there long before the first online bookmakers came to life, but the growth of online betting helped pave the way to glory for live esports bets.
Even though esports is still relatively new, the popularity of live betting is through the roof. Bettors love the thrill of the chase, being able to cash in their gameplay knowledge, and win big.
Best Esports Betting Apps
There are two types of apps you can use for your endeavors. Various websites offer dedicated smartphone apps (typically for both Android and iOS devices) that you can use to deposit and withdraw funds, as well as assess the available options and place your esports bets.
The second type of esports-betting-related apps is stats-crawling apps. The most notable specimen is Strafe, which possesses a vast library of games, players, and events and features a constant flow of esports-related news. If your smartphone is your primary browsing device, Strafe is the esports betting app for you.
Generous Bonuses
All major esports betting sites offer one or two types of bonuses. Typically, these are welcome bonuses (a percentage of your first deposit capped at a fixed amount) and promo codes that let you try out a few freebies. While they can be challenging to cash out due to wagering requirements, when you do manage to do so, you'll be entitled to one heck of a pot. Generous bonuses can effectively spice up your experience, and that's what matters the most!
Things to Look for in Esports Betting Sites
For all of you searching for your first esports betting website, here's a short rundown of the crucial factors you need to take into consideration before putting a ring on one.
Customer Service Quality
Issues can pop up on any betting site, and if they do, you'll hope your bookie of choice has a capable customer support team. Unfortunately, not all bookies go out of their way to ensure the satisfaction of their users is at the highest level. Make sure you investigate customer support channels and their effectiveness and responsiveness via bookmaker reviews.
Ease of Use
People who aren't used to how gambling platforms work might find it challenging to navigate around the main esports markets on some websites. If you don't want that to happen to you, look for fluent, responsive, and easy to use sites. Website reviews are the obvious way to go. Search our website; chances are we have a review for a bookie you're currently analyzing.
Available Payment Methods
Make sure your potential go-to bookie supports your preferred payment method or at least has an abundance of options so you can make a painless switch. This way, you'll always be able to deposit funds and test your luck on the vast fields of esports betting.
Most Popular Esports Titles to Bet On
Esports betting sites offer a multitude of titles to choose from. The most popular ones come from FPS (first-person shooter) and MOBA (multiplayer online battle arena) genres. These top esports titles are CSGO, Rainbow Six, LoL, and Dota 2. These four titles are, by far, the most popular ones for esports betting. If you're interested in betting on them, you'll have no problems finding safe websites for wagering.
Additionally, there are several other esports options, each with its own set of professional organizations, events, and community standards. However, their betting communities aren't that big, so not many bookies feature in-depth coverage for such events and titles.
Counter-Strike: Global Offensive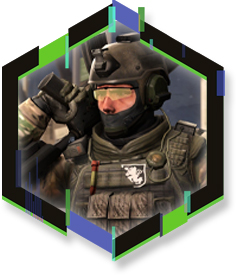 Counter-Strike: Global Offensive, commonly referred to as CSGO, is Valve's most popular first-person shooter. It's a dynamic game that pins terrorists against counter-terrorists in an effort to plant the bomb and defend it from potential defusers. The betting side of the deal is superb, with all prominent bookies offering live betting and CSGO specials. CSGO has one of the most significant betting communities out there, and it only continues to grow with several top-tier professional esports organizations joining the scene in recent months.
League of Legends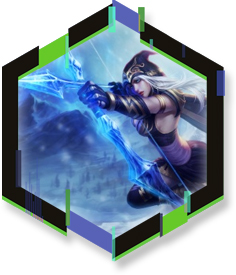 Riot Games' League of Legends paved the way for modern-day esports. The first few LoL World Championships set the bar for early events and opened the door for online esports betting platforms. While esports existed long before League of Legends, Riot Games' MOBA is to thank for putting esports on the radar of mainstream media. If it wasn't for RG's sophisticated approach to event organization and keeping the integrity as pitch-perfect as possible, we doubt the esports betting industry would be where it is today.
Dota 2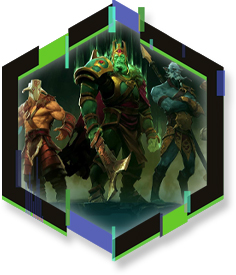 Often dubbed as League of Legends for men, Valve's Dota 2 boasts the most lucrative events in the history of esports. The Internationals are annual events that yield upwards of $30 million in prize pool money. Yes, that's $30 million for a single tournament.
As for the game itself and its betting aspect, Dota 2 is in safe hands. The community is well developed, and bookies recognize it for what it is – one of the biggest, most lucrative, and prosperous titles out there.
Overwatch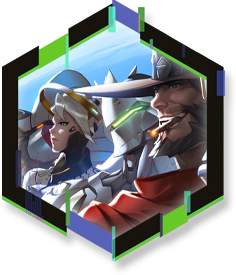 Overwatch is a relatively new title, combining FPS and MOBA elements of the most popular franchises. This helped it grow in its first few years and kickstarted the worldwide popularity of the Overwatch League. Thanks to a franchising system, the Overwatch League boasts the best talent in the business as well as the biggest professional organizations coupled together with cities from all around the world. It's truly a remarkable experience, and it's no wonder placing bets on Overwatch continues to grow in popularity.
StarCraft II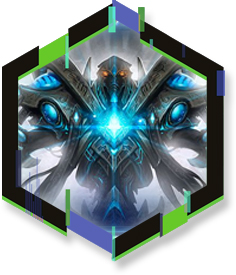 Yes, Blizzard's StarCraft II is well beyond its glory days, just like the RTS genre itself. What was once the pinnacle of gaming presence is now a marginalized title barely able to breathe in the demanding world of esports.
RTS games were stomped by the arrival of MOBAs, and StarCraft II is the only specimen that survived the test of time and is still alive, though barely.
Rainbow Six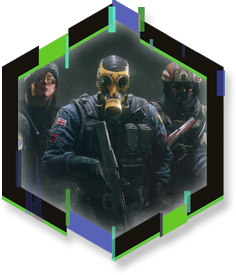 Rainbow Six Siege is an up-and-coming tactical FPS bringing forth a vastly different type of action than its biggest FPV rival, CSGO. Even though the initial game's release was plagued with server and balancing issues, Ubisoft made sure their golden egg got the love it needs to establish itself at the top of the scene. At the moment, Rainbow Six Siege is one of the hottest esports to bet on. More tournaments are popping up, giving R6S more exposure and ensuring bettors have events/matches to bet on whenever they want.
Valorant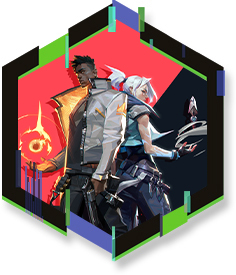 Made by Riot Games, the makers of what's arguably the most popular esports title of all time, the all-new video game dubbed as Valorant is set for success! This brand-new title is ready to conquer the esports industry with its fast-paced action, well-balanced gameplay, and short-TTK (time to kill) mechanics.
It combines all the greatest characteristics from popular esports like Overwatch, CS:GO, and R6S, and incorporates a unique character-based twist that ought to increase its popularity ceiling even further. Betting on Valorant is bound to kick off soon, too. The first major events shouldn't be too far away, meaning esports enthusiasts will have yet another fantastic title to watch and explore.
Rocket League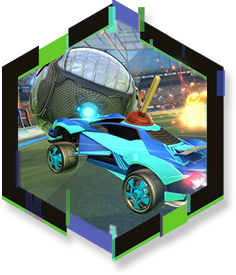 Rocket League, made by Psyonix and recently purchased by Epic Games, is a fast-paced mixture of racing and soccer. It features racing cars, speed boosters, a giant ball, and two goals. The premise is fairly simple. The team that scores the most goals at the end of the match wins!
Rocket League's popularity is through the roof. Even though the game's esports scene isn't as massive as those of CS:GO or Dota 2, it's still up there with the best of them. The online Rocket League betting scene has a small but loyal community that, from the looks of things, loves betting on their favorite game. If you're among them, make sure you check out our Rocket League betting guides as they ought to help you out.
Other Notable Esports to Bet On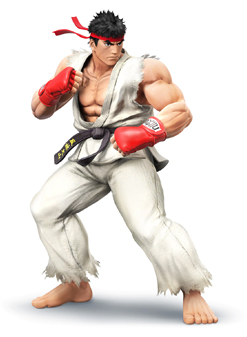 Warcraft III
Street Fighter V
Smash Bros
NBA 2K
Things You Should Know About Betting on Major Esports Events
Now that we've checked out the most prominent titles, let's take a closer look at their most popular competitive events. As stated earlier, esports events aren't held in garages or warehouses. These days, they represent the pinnacle of organizational skills. They're hosted in massive venues and streamed to millions of people all around the world.
Furthermore, major events are not only popular for the pro gaming scene itself but for esports betting online too.
The biggest events such as CSGO Majors, LoL Worlds, and The Internationals bring in masses of online enthusiasts who want to test their luck.
If you're just getting into gambling on esports, here are the most significant events to keep tabs on.
Most Popular League of Legends Events to Bet On
Most Popular CSGO Events to Bet On
Most Popular Dota 2 Events to Bet On
Most Popular Overwatch Events to Bet On
Most Popular Rainbow Six Events to Bet On
How to Bet on Esports Online
Like every other form of online gambling, esports gambling requires a positive mindset, knowledge, a whole heap of patience, and an effective betting strategy. There are additional requirements, sure, but these three are the main ones.
When talking about additional requirements for a proper online betting career, it's always good to be familiar with specials as well as the most common mistakes people make when placing bets on CSGO, LoL, Dota 2, or similar.
Esports Specials
Also known as props, esports specials offer different ways to bet on your favorite matches. Instead of providing you with traditional match-winner options, specials/props offer a ton of alternative options based on various in-game occurrences.
Obviously, there are lots of game-specific specials that take into account specific quantifiable stats of a particular game. However, there are several general specials you should know about that could significantly boost your potential returns. Let's check out both types to see which sort of deals you can expect from the biggest sportsbooks that offer esports betting.
Common Esports Betting Mistakes
Making too many mistakes can hurt your gambling (and personal) budget. If you're just starting out your esports betting career and you're already in the red, trying to avoid the following mistakes might do you a world of good.
Frequently Asked Questions About Betting on Esports
It's not difficult if you have the proper mindset and are willing to do enough research both gambling and esports-wise. If you're just starting out your career
real money esports betting
without prior experience with sports or esports betting online, there's a ton of stuff you need to keep tabs on.
Luckily, our esports betting blogs section ought to be of service. It features useful tips and tricks on how to get started and survive in the chaotic world of online esports betting.
Finding the safest sportsbooks that offer esports betting online isn't as straightforward as most people think. Yes, there are lots of options to choose from, but most of them won't give you a decent experience.
That's why it's best if you roll up your sleeves and dig deep, analyze the biggest names in the industry, and find the ones that perfectly fit your needs. The best starting point is our esports betting sites guide, so make sure you explore it before registering on a lousy betting platform.
If someone tells you betting on esports and traditional sports is precisely the same, they have no idea what they're talking about! These two could not be more different. Yes, some betting options might be the same or similar, but everything else is miles apart.
Titles are undergoing constant changes, balances, and small fixes that might seem irrelevant to casual players but can be all the difference in events. Furthermore, there are no external factors such as the weather or injuries (esports injuries do exist, but they're rare) that can affect matchups.
For more info on this topic, skim through our post on the biggest differences between betting on esports and conventional sports.
The problematics of skins have become an evergreen discussion in the esports sphere. If you're just starting to bet on esports, you might not even know much about
skins gambling
, if anything at all.
Skin betting is a form of gambling that works with in-game cosmetic items instead of real money. The most notable skin titles are Valve's Dota 2 and CSGO since they both possess a ton of cosmetic items (AKA skins) which can easily be traded via the Steam Market platform.
While it all looks good on paper, skin businesses are often as shady as they come. Facilitating online betting to minors, not having legit online gambling licenses, and not paying out peoples' winnings are only some of the burning issues plaguing skin sites. So if you're looking to bet on esports, it's best if you do so via 100% legit online bookmakers found on this page.
Head on over to our
esports betting FAQ page
where we answer questions on a large variety of esports betting topics from the different esports titles you can bet on, how to stay safe esports betting online, where to watch esports, and much more!
[ Back to Top ↑ ]