Oregon is home to a huge number of passionate gambling fans. But lawmakers here haven't taken the most lenient approach to online gambling. Despite that fact, there are still plenty of real money options for players available within the state. Here we'll explain how you can find the best Oregon online casinos and gambling apps right now.
It's best to keep in mind that online gambling laws are always changing around the country. But whether you're interested in where to find the best online casinos in Oregon or just curious about the legal situation, we'll cover everything you need to know on this page. Our experts will also discuss how the current regulations in Oregon could change in the future.
Our team will even go over some of the simple ways that you can find real money Oregon online casinos on your own. Following a few basic steps will help you find Oregon gambling apps that are safe and offer everything you're looking for.
Easy Steps to Find the Best Oregon Casinos Online
Even with the unusual laws set in place (more on that later), there are many high-quality online casinos available to Oregon residents. It should be easy to find some of these. Some readers may have already come across a few of them.
It's important to know how to tell good, real money Oregon gambling apps and sites from bad ones. This is easy to do by following a few basic steps. Check them out below!
Check Out Reviews From Trusted Sources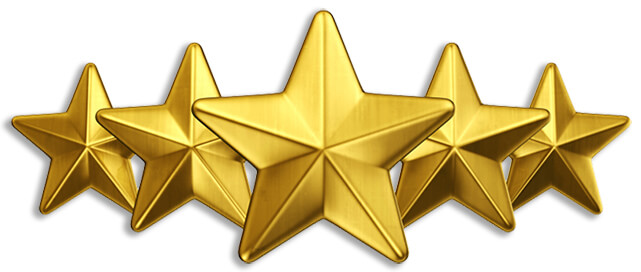 Online casino site reviews are generally easy to come by. There are many fantastic sites out there offering great reviews for different online casinos. The best ones provide information on a gambling site's payment options, games, and design.
A review can be a great way to get an overall feel for an online gambling site. It won't tell you everything you need to know, though. We often recommend this tip to new online casino players looking to play for real money to get a feel for different sites.
Look Into a Site's Cashier System
There is nothing more important than knowing your money is secure when you gamble online in Oregon.
With that in mind, we highly recommend that you look at the payment options different real money Oregon online casinos offer. You will only want to play Oregon online casinos for money that offer a safe, simple cashier system.
The payment options available differ from site to site. We will look at some of the most popular ones later down this page.
Players should check out how high fees are for deposits and withdrawals, and understand the different processing times.
Explore the Different Games Being Offered
Everyone has their own preferences when it comes to casino gambling. Some love playing online blackjack. Others prefer to spin slots online. Always make sure to explore the different games being offered through Oregon casino sites you are interested in.
This should be very easy to do. Most Oregon online casinos clearly list the games they offer for everyone to see. The last thing you'll want to do is join an online gambling site and realize it doesn't offer the games you want to play.
Another great option is to check out Oregon casino apps! Downloading these gambling apps right to your phone is super convenient and you're still on the right track to play online casino games for real money in Oregon.
Take a Look at the Bonuses and Promotions Being Offered
Promotions can be great tools to boost the amount of money that you have in your gambling account and all the Oregon casino apps we recommend offer these perks. These kinds of bonus offers vary, yet the most common one is a welcome bonus that adds money onto whatever you first deposit into your account.
The important thing to note is that some Oregon casino bonuses are known to be better than others. Not all promotions are worth using as there are some that you are better off avoiding altogether. Some come with massive rollover requirements that makes it almost impossible to benefit.
We encourage our readers to read the terms and conditions of Oregon casino bonuses online before you agree to use them.
Below are some of the best Oregon casino bonuses available online:
Current Online Gambling Laws in Oregon
As we briefly mentioned at the top of this page, Oregon is known for having a strict set of laws towards online gambling. It's unusual, as there are many land-based casinos operating in the state right now. This is one of the few states with laws that actually seem to ban playing casino games online.
Oregon's definition of illegal gambling can be found in section 167.166 of the State Statutes:
"Gambling means that a person stakes or risks something of value upon the outcome of a contest of chance or a future contingent event not under the control or influence of the person, upon an agreement or understanding that the person or someone else will receive something of value in the event of a certain outcome."
Section 167-109 covers the legality of online casino gambling here:
"A person engaged in an internet gambling business may not knowingly accept, in connection with the participation of another person in unlawful gambling using the Internet."
That's pretty straightforward. Not many states mention online gambling. It's an unfortunate situation for the gambling fans here. Those caught playing at casino sites in Oregon online can be punished with a misdemeanor.
There are some analysts that push against the laws here. At the moment, all of the online gambling sites in Oregon are based overseas. It's unclear if state leaders can target these gambling sites with the current laws set in place.
That notion might not hold up in court, though. Fortunately, it seems likely that laws here will change in the future. State officials have become much more lenient towards the gambling industry lately.
We are not lawyers. For more specific information on the legality of online casinos in Oregon, make sure to reach out to an attorney with experience in gambling matters.
Are There Any Brick and Mortar Casinos in Oregon?

Absolutely! A few decades ago, lawmakers started allowing Native American casinos to begin operating. There are now many spread around the state. Below are the names and locations of these venues:
| Casino | Address | Hours |
| --- | --- | --- |
| Chinook Winds Casino | 1777 NW 44th St, Lincoln City, OR 97367 | Open daily from 10am to 2am |
| Indian Head Casino | 3236 US-26, Warm Springs, OR 97761 | Open daily from 10am to 4am |
| Kla-Mo-Ya Casino | 34333 US-97, Chiloquin, OR 97624 | Mon. to Fri. (8am-12am) Sat. and Sun. (8am-2am) |
| The Mill Casino and Hotel | 3201 Tremont Ave, North Bend, OR 97459 | Open daily from 8am to 3am |
| Seven Feathers Hotel and Casino Resort | 146 Chief Miwaleta Ln, Canyonville, OR 97417 | Open daily from 7am to 11pm |
| Spirit Mountain Casino | 27100 SW Salmon River Hwy, Grand Ronde, OR 97347 | Mon. to Fri. (6am-2am) Sat. and Sun. (6am-4am) |
| Three Rivers Casino | 5647 OR-126, Florence, OR 97439 | Open daily from 7am to 4am |
| Three Rivers Casino and Coos Bay | 1297 Ocean Blvd NW, Coos Bay, OR 97420 | Open daily from 7am to 4am |
| Wildhorse Resort and Casino | 46510 Wildhorse Blvd, Pendleton, OR 97801 | 24/7 |
All of these gambling properties are very popular. If you're in any of the cities above, make sure to check them out! If you're more so interested in gambling from the comfort of your home, you can check out Oregon casino apps and play your favorite online casinos games. With technology today, there are plenty of different options for you to choose from.
Apart from Oregon casino apps, there are also betting apps you can download if casino games aren't really your thing. With these gambling apps you can bet on sports in Oregon and still get the best online gambling experience.
Most Popular Oregon Casino Banking Options Online
The ability to win money is the reason why everyone loves gambling! Nowadays, most online casinos in Oregon offer their members a wide range of different options to both deposit and withdraw their cash.
Here are the four most popular cashier options that OR casino sites offer to their members.
Debit and Credit Cards
Deposit: Yes
Withdrawal: Sometimes
This is the most popular option available. Everyone loves being able to use a debit or credit card to throw some money into their gambling accounts. Keep in mind that this option is generally only available for deposits.
Very few Oregon casinos online allow players to withdraw their money using a debit card. It causes too many issues with the banking institutions. With low deposit fees and quick processing times, this is one of the best ways to get some money into your casino account.
Cryptocurrency
Deposit: Yes
Withdrawal: Yes
The popularity of using cryptocurrencies has risen steadily over the past few years. That's especially true with gambling fans. Just about all Oregon casino sites allow deposits and withdrawals to be made using different cryptocurrencies.
his option can be used to deposit and withdraw your money. It's safe and often comes with low or even no fees at all. To make it better, it's completely anonymous! Your money will be perfectly secure without anyone else interfering.
Direct Bank Transfers
Deposit: Sometimes
Withdrawal: Sometimes
Some players have specifically looked for Oregon casinos online that allow for direct bank transfers. It's a little hard to understand why, though. These often take days or longer to process and come with very high fees. They can also cause issues with different banks asking where the money was transferred from.
There's no doubt that this is a convenient option. If it's done through reputable online casinos in Oregon, it can be a great way to deposit money and collect your winnings. Feel free to look for sites offering this option to see the fees and wait times associated.
E-wallets
Deposit: Yes
Withdrawal: Yes
The final option you are likely to come across are e-wallets. These are essentially third-party financial institutions that act as a bank. Many gamblers love utilizing these tools to store the money they are gambling with online.
There are a huge number of different e-wallets available including PayPal, Neteller, and Skrill. Some Oregon casinos online allow deposits and withdrawals to be made for all three! If you don't mind a little extra hassle, e-wallets are a great option available.
You may come across some Oregon online casinos offering different payment options. The ones above are simply the most popular ones available. Make sure you do research into these banking options and use the ones that best fit your needs!
Tips to Stay Safe at Oregon Casinos Online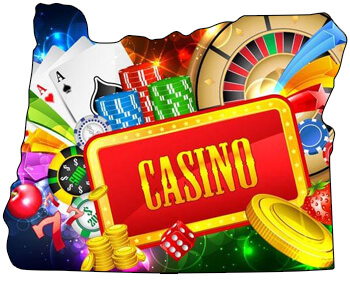 Everyone has concerns about safety when gambling online in Oregon. That's especially true in states like Oregon where the laws towards this industry are not exactly friendly.
Fortunately, the vast majority of real money Oregon online casinos operating today work extremely hard to keep their players safe.
Below are just a couple of basic tips you can follow that will help to ensure you have a safe, fun internet casino gaming experience.
Only play through trusted Oregon online casinos
Stick to the games that you understand
Keep track of how much you win and lose
Never share your account information
Read the details of all promotions
FAQs About Casino Gambling in Oregon
Oregon may not be the most ideal state to be an online casino gambling fan. That could change in the near future, though! Even with the laws in place, there are many different Oregon online casinos and casino apps for Oregon residents available that you could use.
Oregon's gambling industry is likely to expand over the next few years. More lawmakers are now publicly taking a close look at the regulation of online casinos.
Feel free to reach out to our team with any additional questions. Have fun making your bets!
Many gambling fans have been asking this for years. Unfortunately, there have been no updates made at the time of writing. Lawmakers here have recently legalized other forms of gambling, however, and it's reasonable to assume that OR casino sites will become state-regulated sometime in the near future.
This will depend on you and your gambling habits. Those who play consistently and understand how to wager correctly can win large amounts of money on a regular basis. Very few of the casino websites in Oregon operating today actually set limits on the amount of money that their players can win.
This will depend on the site. Some of the larger ones offer their members the ability to bet on a wide variety of different things including sports. Keep in mind that not all of them do! If you want to
bet on sports in Oregon
, make sure that you find a site that allows it.
Every casino game can offer players great opportunities to win big. Many believe that blackjack is the best table game available today. It allows players to win large wagers on a consistent basis. Check out
real money blackjack online casinos
. There is also a wide variety of different slot games available that can offer massive payouts.