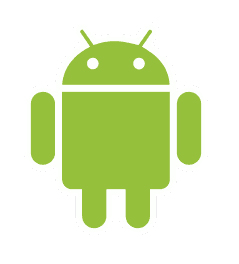 Technology has had a significant impact on our lives in many different ways over the years. One such way is that it is now easier to place sports wagers than it ever has been before. Instead of having to make the trek to your local casino or sportsbook, you can now use your laptop or phone to place your favorite sports bets in a matter of moments.
In our in-depth guide to Android sports betting sites, we'll get you all of the information that you need to know. In the sections below, we've compiled information related to suggested websites, things to look for in an Android sports betting site, and more. Once you've wrapped up reading this guide, you'll have a good understanding of sports betting sites for your Android phone.
If you're an iPhone or Blackberry user, we've got you covered too. We understand that not everyone uses an Android phone so we've also prepped guides specific to those phones. Below, we've provided links to where you can learn more about the best betting sites for those types of smartphones.
Top Android Sports Betting Sites
Are you ready to get rolling with an Android sports betting site? If so, we're here to help. Below, we've gathered a list of our top Android sports betting sites. We've taken the time to do the homework for you in an effort to bring you the best of the best. Every one of these sites is a trusted place for you to do your sports betting online. These sites are hands down the absolute best Android sports betting sites in the business.
If you're not quite ready to start placing sports bets online using your Android phone, don't worry! We completely understand if you'd like some more information before proceeding. We're here to load you up with lots of information related to Android sports betting sites. In the sections below, we'll fill you in on what you should look for in a sports betting site and how you can stay safe using them. In addition, we've also included some frequently asked questions that we commonly get on the subject. Keep reading below to learn more!
Top Things to Look for in an Android Betting Site
Before you just go out and sign up for any old sports betting site, you should take time to do some homework. If you're determined to go out and find a website on your own, we've compiled a list of the top things that you should look for in an Android sports betting site. You can use this as a guide when you're checking out potential sports betting sites. As you search for your online sports betting home, try to check as many of these boxes as possible to help increase your chances of having a quality sports betting experience.
Android Compatibility
This one seems like a no-brainer, but we wanted to state the obvious just in case. In your search for an Android sports betting site, it is crucial to locate a website that is compatible with your Android phone. If you find a website that's not compatible with your phone, then you'll need to move on until you find one that is.
Luckily, the vast majority of the sports betting sites out there that are mobile-friendly should work with your Android phone. The fastest and easiest way to test it out is to directly point your phone's browser to the potential site you are considering. If the page loads fine and you don't come across any issues, then you're in business. However, if the page doesn't load correctly or just looks and feel off, then you should continue your search. Don't forget to check out our list of top sites at the start of this article. Each one of these is entirely Android compatible.
Competitive Betting Lines
After you find yourself a potential site that is compatible with your Android phone, you'll then want to check into how competitive their betting lines are. In the world of online sports betting sites, all things are not created equal when it comes to lines. In general, most websites tend to end up near each other on most bets. However, there are some sites that nearly always manage to run with lines that are higher than the others.
The best way to check out the competitiveness of a site's lines is to compare it to other websites. Just pick out a handful of bets and see how things price out on some other sports betting sites. If you find one that is seemingly always competitive, that site is probably a good one for you to consider. However, if you notice a website tends to have less competitive odds than other sites, you should move along from that one.
The reason you want to find a sports betting site with competitive lines is simple. By using a website with competitive lines, you'll end up earning more profit in the long haul when your picks are correct.
When you bet on a site with less competitive lines, more of your money ends up going elsewhere as opposed to in your pocket. While it takes a small amount of time to research the line competitiveness, it is an exercise that will add dollars to your bottom line in the long haul.
Trustworthiness
Another important aspect of an online sports betting site is their level of trustworthiness. If you're going to be depositing and wagering your hard-earned cash on their website, you want to know that it is safe. This step is vital as there are unfortunately some shady operations online that take advantage of people.
To avoid having issues where your money could disappear, you'll need to locate a site that you can trust. If you're brand new to this, a good starting point is our list of top websites at the start of this page. We've personally done the homework on these sites to make sure that they can be trusted. No matter which one of those you select, you'll be in good hands.
Ask your friends. If you have other friends that bet using mobile sites, see who they are using and how they like them. As long as you trust your friend and their opinion, you should be able to get a good idea of potential sites that are trustworthy.
You can also do your own homework on sites to see who can be trusted. As long as you've done some research of your own, you should be able to find a website that is trustworthy. By using sites like ours, you can get a feel for who can and can't be trusted. Be sure to check out all of our detailed sportsbook reviews if you'd like a more in-depth look into any of the sportsbooks that we've covered.
Bonuses and Promotions
One of the best perks of betting online using an Android sports betting site is that you can earn some sweet bonus cash. Unlike traditional brick-and-mortar casinos and sportsbooks, online betting sites are notorious for high bonuses and promotions. Due to the competitive landscape of the online betting world, websites use these bonuses as a way to help attract new clients like you. They also offer promotions for existing clients to keep them sticking around for the long haul.
Often, the most lucrative promotions are geared at new clients. These are the ones that the sites use as bait to get you to come try out their website. What you'll want to look for are sportsbook welcome bonuses as you're checking into a site. Many times, these welcome bonuses can amount to thousands of dollars in potential bonus cash.
Your typical sportsbook welcome bonus is usually in the form of a deposit match.
For example, a site might offer a 100% match on your first sportsbook deposit up to $1,000. In this case, the website would match your initial deposit dollar for dollar up to the maximum amount. If you deposited $1,000, they would then match that and deposit another $1,000 into your account. Welcome bonuses are usually advertised pretty openly on the landing page of a sportsbook. If you don't see it there, check for a promotions page or check with their customer service team.
Outside of welcome bonuses, these sites also traditionally offer a slew of other promotions for their existing clients. The structure of these promotions varies greatly. However, we often see deals surrounding specific sporting events. Be sure to check out the promotions page for any site that you're considering and see what all they have to offer.
One thing worth noting about bonuses and promotions from online betting sites is that they tend to come with some strings attached.
For example, many of them have an associated rollover requirement that will have to be met before you can withdraw the bonus funds. What we'd suggest is that you check out the terms and conditions before taking advantage of an offer. By doing this, you'll make sure that you don't miss any surprises in the fine print of the deal.
Sports You Can Bet On
When searching for your Android sports betting site home, you need to find a site that offers you the ability to bet on all of the sports you like to place wagers on. For example, if you want to bet on darts, it's imperative to find a site that lets you bet on that sport. It's best if you write out a short list of all the sports you like to wager on and then use that as a checklist while looking at potential sports betting site homes.
In addition to finding all of the sports you like to bet on now, aim for one that also has a large variety of other sports that you can bet on. While you might not bet on all of those sports currently, this method keeps you from outgrowing your Android sports betting site. If you pick one that only has a small set of sports that you can bet on, you may eventually end up needing to move to another website. We'd rather see you get it right the first go around.
So how many sports should a site have? Ideally, look for a sports betting site that offers at least 20 different sports that you can bet on. In our opinion, the more, the merrier, as long as you're on a trusted site that's a good fit for you.
Excellent Customer Service
This next one is something that too many people overlook until it is too late. In an effort to help spare yourself pain down the road, you'll want to find an Android sports betting site that provides excellent customer service. By doing this, you're ensuring that you're in good hands later on if an issue pops up.
While there are lots of great looking sports betting sites out there, not all of them take great care of their customers. We've heard some horror stories from folks that had a terrible experience with the customer service teams at different online sportsbooks. Our goal is to help you avoid having an experience like that.
If you haven't checked out our list of top Android sports betting sites above, that's a good starting point. On top of each one of those sites being highly trusted, they also all score well in the customer service department. The teams of customer service agents on their staffs will take excellent care of you when you have a question or issue.
If you're planning on doing your own homework, here are a couple of critical things to be on the lookout for.
First, locate a site that offers 24/7 support. By finding a website with this non-stop service, you're sure to have someone there to assist even if it is the middle of the night.
Secondly, aim for a sports betting site that has multiple ways to reach their team. It's great if you can find a website that offers telephone, email, and live chat support.
Finally, we have one other suggestion for you relating to customer service. The best thing for you to do once you've identified a site that has excellent support is actually to test it yourself. To do this, directly call, email, or chat with their team to try things out. By interacting with their team, you'll be able to get a good feel for the quality of their support. If you feel like they genuinely cared to assist you and answered all of your questions, you're probably set. However, if you struggled to reach someone or you got poor answers, you should keep looking elsewhere.
Banking Options
Finally, one other item that you should seek in an Android sports betting site is banking options that work for your needs. For you to successfully make real money wagers on their site, you'll need to be able to move funds onto their website. To do this, you'll have to use some form of banking method to transfer the funds. Typical transfer methods include credit cards, PayPal, and Neteller.
In addition to deposit banking options, be sure to check out their withdrawal ones. Hopefully, you'll end up making some money on their site and need to withdraw some funds. It's important to find an Android betting site that offers you withdrawal banking options that you can work with so that you can remove your funds.
One thing worth noting is that banking options do vary from site to site. This is why you'll want to do some homework to make sure you're set. Typically, a website clearly displays their banking options on their website. If you can't locate them quickly or you're just not sure, we'd suggest that you contact their customer service department for clarification.
Why Bet Online?
If you've never placed a sports bet online, you might be asking yourself why you should consider betting online using your Android phone. We totally get this as we used to be there ourselves before we tried it out. There are 3 key reasons why we love to bet online as opposed to in a brick-and-mortar sportsbook. Below, we'll go into detail on each one of these reasons so that you can see why we like it and why you might consider checking it out for yourself.
Convenience
The most significant motivation for us to bet online using our mobile phones is the sheer convenience of it all. If you're currently placing your wagers in your local brick-and-mortar sportsbook, that's eating up lots of time and gas money. We don't know about you specifically, but most people don't have a local sportsbook that's too close to their home. Because of this, many people end up having to drive a long distance to get their wagers placed.
If we just described you above, there is a better way! Thanks to the internet and Android sports betting sites, you can place all of your favorite sports wagers using your smartphone. The best part of this is that you just have to pull the phone out of your pocket and you'll be able to place your sportsbook wagers.
We're all busy. Between work, kids, and life in general, not too many of us have boatloads of free time.
Luckily, sports betting websites help make sports betting lots more convenient so that you can do it when you have a few spare moments. You can literally place a handful of sportsbook wagers while you're waiting for your turn to check out at the grocery store.
It may be tough for you to wrap your head around this idea if you haven't ever tried it. Betting using your mobile phone is life changing since it allows you to bet whenever and wherever you want. Test drive it for yourself, and we think that you'll love it just as much as we do.
Large Selection of Sports
Another great reason to bet online is that you can often find a more extensive selection of sports to bet on compared to using your local brick-and-mortar sportsbook. More sports means merely that you'll have more options. Even if you don't bet on more than a handful of sports now, using online betting sites will allow you to easily explore the possibility of betting on new things.
From our experience, most brick-and-mortar casinos tend to have good coverage of all of the major sports such as football and basketball. Also, you'll find that most of them offer some wagers on what we consider to be harder to find sports like handball and futsal. However, many of the mobile sports betting websites have a much more extensive selection than your average local sportsbook. Often, you'll find a broad variety of harder to find sports coupled with all of your popular sports. Check out a couple of online sports betting sites for yourself and see just how much they have to offer when it comes to sports that you can bet on.
Free Money
One other primary reason why we like to bet online is due to the free money that we can earn by using these websites. As we mentioned above, most of these online betting sites offer bonuses and promotions to help drive business. Thanks to these offers, you can earn free money by placing your sports wagers online.
Unless you've got some rare local sportsbook that runs some killer promotions, you're better off placing your sports wagers online. There, you'll find the potential to earn thousands of dollars in free cash while you do your sports betting. From our experience, we can't make that kind of bonus cash in a local brick-and-mortar sportsbook. Therefore, we like the ability to make free money by betting online using these mobile betting sites.
Frequently Asked Questions
In this section, we've listed out some common questions that we get relating to Android sports betting sites. Hopefully, these will help you if you still find yourself with questions after checking out our information above.
What version of Android software do I need to be using for these sites?
There isn't a set standard when it comes to Android sports betting sites. In general, you should be using the most up to date version of Android software that your phone will support. Typically, your phone will automatically update to the latest and greatest without you having to do anything.
When in doubt, it's best just to try using your phone to access the site you are considering. Once you get your phone's browser to the website, see how things look and feel. If the page loads weird and doesn't appear to function right, then you should look for another site. However, if the page loads correctly and looks and performs well, then you're probably ready to begin placing sports wagers using your Android phone.
Is my phone too old to use on these sites?
Assuming you've purchased a new Android smartphone in the last few years, you're probably okay to use it on these sports betting sites. If for some reason you're still rocking a first-generation Android phone from 2008, you may have some issues.
The best way to figure it out is to test your phone on sites that you are considering. To do this, just direct your phone's browser to the website. Once you're on the site, see how the page looks and feels. If the page loads okay and works well, then you should be set and ready to begin placing sports wagers from your mobile phone.
Should I use multiple sports betting sites?
We hear this question all the time. We're big fans of using multiple sports betting sites as it allows you to shop lines before placing a wager. Using this method, you can make sure that you're getting the best price out there when you make a bet. By doing this, you'll be gaining more profit from your correct sports picks.
By no means, we are suggesting that you need to sign up with a dozen websites. Typically, if you have accounts at just 2 or 3 trusted online sportsbooks, you'll be in good shape to find yourself the best deal. If you're new to this process, you can start by just using 2 different online sportsbooks to get a feel for how to work this system.
Are Android sports betting sites safe to use?
Most Android sports betting sites are safe places for you to do your sports betting. That being said, there are some bad apples in the bunch. In order to protect yourself, you'll just need to do some homework to make sure that you find one of the good apples.
By reading this page, you're already off to a good start. You can also check out our list of top Android sports betting sites at the beginning of this article. Each one of the sites on that list is a highly-trusted site that will be a safe place for you to make your wagers.
By investing a small amount of time looking into potential online sports betting sites, you can save yourself some headache down the road. For the most part, the people that tend to run into problems just ended up starting with a site they knew nothing about. Don't be one of these people! Protect yourself and your hard-earned money and take the time to find the right Android sports betting site for you.
Summary
Betting online using your Android mobile phone is one of the most convenient ways to place your sports wagers. Using these websites, you'll be able to bet whenever and from wherever you want.
For those of you that have never placed sports wagers using your mobile phone, we think that you'll quickly come to love it thanks to how easy it will make your life. Thanks for reading and best of luck in all of your future sports betting adventures!