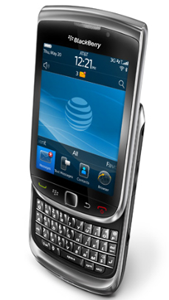 Often jokingly called Crackberrys due to their addictive nature, Blackberry devices have been around since 1999. Over the past 19 years, Blackberry has played an essential role for many people, but especially business folks. Still today, Blackberry is considered one of the most secure phone devices out there, which is why it is the go-to mobile device for the United States government.
On top of being an excellent tool for business folks and the government, you can also use your Blackberry for much more. One such area is mobile sports betting. If you're a sports bettor and you're not using your Blackberry to place your wagers, you're definitely missing out. By using your phone, you can save yourself loads of time and headache. Instead of having to make a trek to your local sportsbook or casino to place your wagers, you can place them in a matter of moments using your Blackberry.
In this in-depth guide to Blackberry sports betting sites, we'll fill you in on all of the details that you need to know on the topic. Included below are recommended websites, tips on what to look for in one of these sites, and much more.
For those of you that don't own a Blackberry but are still looking to place sports bets using your mobile phone, we didn't forget about you! We've also developed detailed sports betting site guides for Android and iPhone users. You'll find the links to each of those below so that you can jump to the page you need.
Top Blackberry Sports Betting Sites
If you're ready to get this party started and begin placing bets now using your Blackberry, we're prepared to help. To speed things up for you, we've included a list below of our top Blackberry sports betting sites. We've taken the time to handpick each one of these sites ourselves. Only the best of the best made the cut, and each one of these sites will provide you with a trusted and quality online sports betting experience.
For those of you not quite ready to jump in head first, have no fear! We've also got you covered. In the remainder of this guide, we'll give you detailed information about Blackberry sports betting sites. We've included great details on qualities you should look for, frequently asked questions, and more. Once you've finished reading this page, you'll be much more informed on the subject. Once you're ready to begin placing wagers using your Blackberry, you can come back to this section to find the right one for you and your needs.
Top Things to Look for in a Blackberry Sports Betting Site
If you're planning to search for a Blackberry sports betting site on your own, we've gathered up some information on the top things that you should search for. Below, we'll go into detail on the top seven things that make for a great website. As you check out potential sites, use the list of top items below as a checklist. The more of these boxes that you can check, the better off you should be in your new online sports betting home.
Blackberry Compatibility
Before you get too deep into the weeds checking out a potential online sports betting site, make sure that it passes this first test. It's critical that you locate one of these websites that is compatible with your Blackberry phone. Without this compatibility, it defeats the purpose of you searching for a mobile betting site. By locating a website that is compatible with your Blackberry, you'll be able to enjoy all of the perks of betting online using your phone.
Testing a site for compatibility is straightforward. All that you need to do it point your phone's internet browser to the website you are currently considering. Then, just pay attention to how the site loads and operates. If things come up looking clean and everything is working as it should be, then you're in business! However, if the page loads weird and doesn't operate smoothly, then the site most likely isn't compatible with your phone. In that case, continue your search and rinse and repeat this process with the next potential website.
Excellent Customer Service
Another critical thing to seek in your future online sports betting site home is excellent customer service. Unfortunately, many people overlook this characteristic during the search phase, and they don't realize the issue until they have a problem arise. By looking for this upfront, you'll know that you'll be in good hands when you have a question or issue later on.
Excellent customer service is an insurance policy. You want it there if and when you need it. In the online sports betting site realm, we've seen it all, from above and beyond service all the way to sites that won't answer emails or calls. Your goal should be to aim for one of the above-and-beyond sites!
For those of you with no clue where to begin your search, you can consult our list of top Blackberry sports betting sites at the top of this page. We've personally tested the customer service at each one of these websites to make sure that they provide the quality customer service that you deserve. On top of that, each of those websites received top marks in trustworthiness and overall quality of their online sportsbook.
If you're checking into some other sites, here are a couple of pointers that you should look for. First, aim to sign up with a website that provides customer support 24/7. By finding this, you'll know that someone from their team will be there to help you no matter what day or hour it is. We rest much more relaxed knowing that we don't have to wait to get help. It's always much nicer getting immediate assistance.
Another thing to search for is an online sports betting site that gives you more than one way to reach their team.
If you come across a site that only offers email support, then you should keep searching. For us, we're big fans of websites that provide a combination of email, live chat, and telephone support. With that set of options, it makes it easy for you to reach them using the method that's best for you at that moment.
One last suggestion that we have for you is to make sure to try things out for yourself. Don't just take someone else's word for it. Instead, take the time to call, email, or live chat with the sites you are considering. The experience that you have should be a good signal of the quality of service you'll receive at a later date. If you're having a hard time reaching an agent now, that's probably going to be the case when you really have a problem. Ultimately, find one of these sports betting sites that makes you feel like a valued customer and helps get you timely and quality support.
Sports Lineup
Next up, take some time to view the sports that you can bet on at any website you're considering signing up on. Your primary initiative here should be to make sure that they offer action on all of the sports you prefer to bet on. It doesn't make sense to work with an online betting website if they don't allow you the ability to place all of your bets under one virtual roof. As an example, if you like to bet on soccer, football, and darts, make sure you locate a site that offers all three of those for betting action.
We'd also suggest that you consider finding a site with a broader selection of sports outside of the ones you currently bet on. By going this route, it gives you options to expand at a later date if you please to do so. We're fans of doing this, as it helps keep people from outgrowing their selected online sports betting site too quickly.
Even if you don't think you have an interest in betting on some of those sports currently, you may decide differently down the road.
If you're looking for guidance on how many sports an online sports betting site should offer you, we prefer sites that provide at least 20 to 30 sports. With at least this many options, the odds are that all of the major sports are covered and that you'll find a good selection of smaller sports, too.
Competitive Betting Lines
Another great thing to do when searching for your Blackberry sports betting site home is to shop bet-line competitiveness. By doing this, you'll find yourself a website that is more likely to offer you better lines in the long haul. In turn, this will help you increase your profitability when you manage to pick your bets correctly.
In the world of online sports betting sites, lines on the same bet are not always equal on different websites. This is the same even with traditional brick-and-mortar sportsbooks. Since lines do vary, line shopping upfront will help you sort out which sites tend to offer better lines to their clients. From our experience, we see lots of places out there with average odds, but then we also see sites out there with terrible and fantastic odds.
Line shopping between potential sites is a straightforward process.
Step one just requires you to pick a theoretical bet. Let's say that you want to bet on the Giants to win Monday Night Football.
Next, you'd then check out the lines on that wager at any of the sites you're considering signing up on.
Record the lines from each website and then repeat this process with a handful of other potential bets.
Your goal at this end of this should be to settle on a site that always offers competitive lines compared to the other websites that you've shopped it against.
Trustworthiness
Something else that is pertinent to your ultimate online sports betting site home is the trustworthiness of their website. Since you'll be risking real money on their site, you'll want to know that your money is safe. Unfortunately, there are some sites out there that have taken advantage of people. Your goal should be to protect yourself by finding one that can be trusted.
One way to find trusted websites is as simple as asking your friends. If you know that some of your friends utilize online sports betting sites, just take a moment to ask them which one they recommend and why. The odds are that if they are happy there, then you will be, too. Before taking the advice of your friend, be sure that you trust their opinion and judgment.
For those of you doing your own hunt for potential online sports betting sites, you can utilize the internet to help you with your research. Using sites like ours and guides like this one is an excellent method to help you locate opinions on the trustworthiness of a website. Believe us, if a site has a bad track record when it comes to trust, it will become pretty apparent with a quick Google search.
As a reminder, we've provided a list of our top Blackberry sports betting sites at the start of this guide. This list can be a solid launching pad if you're looking for trustworthy sites. Every one of these websites is one of the most trusted sites in the online sports betting industry, which means that you'll be in good hands.
Bonuses and Promotions
By betting using a Blackberry sports betting website, you'll have the opportunity to earn some bonus cash. Luckily, these online sites often run bonus and promotional offers to help incentivize new players to join and to help keep existing ones happy. By taking advantage of these offers, you'll have the opportunity to score hundreds, if not thousands, of dollars of bonus money!
There are two main groups of bonuses that we see out there. First, there are welcome bonuses. The second is every other type of bonus that isn't a welcome bonus. We'll discuss both of these in more detail below.
Online sports betting sites use welcome bonuses in an effort to stand out from the competition. Since there are so many of these websites out there, competition for new clients is fierce. Luckily, you benefit from this competition because you'll score bonus cash using these offers.
Typically, an online sportsbook will offer some form of welcome deposit match. Through this type of offer, the site will match your initial deposit dollar for dollar up to a certain amount. In some cases, the welcome bonus match could amount to $1,000 or more.
Outside of the welcome bonuses, these websites also tend to offer other promotions throughout the year. We'll often see special deals that help better the lines for specific sports and much more. These other offers tend to change frequently on most sites, so always be sure to check out the promotions page to see what offers you can take advantage of. At the end of the day, these other promotions still bring you plenty of chances to earn extra cash.
One thing worth noting here is that promotions vary significantly between these websites. As you're checking out potential Blackberry sports betting site homes, be sure to pay attention to what all they have to offer in the bonus department. Ideally, seek a site that gives you a substantial welcome bonus coupled with lots of other potential bonuses.
Banking Options
Finally, there is one last thing that you should research in your hunt for a Blackberry sports betting site home. Before making your final decision on a potential website, take a few moments to investigate their banking options that they provide. What's important here is that you make sure that you find a sports betting site that allows you to move your funds onto and off of their platform easily.
When it comes to banking options, there are two different types for you to check into. The first one is deposit banking options. These are the methods that the website will allow you to utilize in order to move your funds onto their website. Typically, sites will provide deposit banking options such as bank wire, Paypal, and credit card.
The other type of banking option to look for relates to withdrawals. By checking these options out, you'll be making sure that you can remove your funds from their website when the time comes. Typical withdrawal banking options include PayPal, Skrill, and check by mail.
One thing worth pointing out is that banking options vary pretty significantly from site to site. This is why it is essential for you to check around and locate a sports betting site that gives you deposit and withdrawal banking options that work for your needs. When checking out a potential site, you can usually find their banking options spelled out in the cashier section. If not, just reach out to their customer service team to find out what opportunities you'll have available to you.
Why Bet Online?
If you've come to this section of our in-depth guide to Blackberry sports betting sites and you're asking yourself why you should bet online, look no further! In this section of the guide, we'll give you some color on why we like to gamble online. Below, we'll cover our top three reasons that we enjoy betting online as opposed to using a more traditional brick-and-mortar sportsbook. After checking out this section, you'll understand why we're such big fans of betting online.
Broad Selection of Sports
One of our top reasons for betting online is the overall selection of sports that we can bet on. In general, most online sports betting sites will offer a more extensive range of sports that you can bet on compared to a traditional brick-and-mortar sportsbook. We enjoy having the ability to have more sports literally at our fingertips.
From our experience, many of the traditional sportsbooks out there tend to cover all of the major sports such as football and basketball. Also, they usually have some coverage of what we consider to be harder-to-find sports such as cricket and darts. However, online betting sites often have excellent coverage of both the major sports as well as the harder-to-find ones.
If you're currently betting on just a handful of sports, you might not really care if an online betting site can offer you a broader selection of sports that you can bet on. That being said, we'd suggest that you consider finding a website with a vast offering so that you can grow into it later. While you might not care to wager on more sports at this time, it's nice knowing that you quickly can expand down the road once you're ready. By locating an online betting site with a massive selection of sports that you can bet on, you'll be less likely to outgrow that site in the future.
Convenience
Unless you've ever tried betting online using your mobile phone before, it's hard to wrap your head around just how convenient it is. If you're still using the classic method of getting yourself to your local brick-and-mortar sportsbook to place your wagers, you can save yourself tons of time and gas money by using your phone. Utilizing a Blackberry sports betting site, you can search for and place your wagers in a matter of moments using your smartphone.
One of our favorite parts of betting using our mobile phones is that we can do it anywhere. Some of us have placed bets in the waiting room at the dentist office before. As long as you have your phone and a connection to the internet, you're able to place wagers from anywhere in the world!
For most of us, we don't have a ton of free time to drive to our local sportsbook. Usually, things like work and kids eat into our already busy schedules. Because of this, many of us found ourselves not betting nearly as much as we wanted, as we just didn't have time to get ourselves to the local sportsbook. However, with online betting, we're able to bet more often using our limited time since it is so much faster and easier using our mobile phones.
Don't just take our word for it. Try it yourself and see just how much of a game changer it can be. Most likely, you'll quickly see just how convenient it is for you.
Free Money
Do you enjoy getting free money? If so, then you'll want to keep reading! One of the best things about betting online is that you have tons of chances to earn free bonus cash. Unlike your traditional brick-and-mortar sportsbooks that don't ever run substantial promotions, online sites do it all of the time!
If you skimmed the section above, you missed out on tons of useful information about the types of bonuses that you can earn on these websites. We're talking about the ability for you to make thousands of bucks, so this is not something that you'll want to miss out on. By doing your betting online, you'll get paid for doing what you would have been doing anyway.
Frequently Asked Questions
To help wrap things up, we've included this frequently asked questions section. Here, you'll find some of the most common questions that we get from folks looking to learn more about Blackberry sports betting sites. Hopefully, these will help you answer any unanswered questions that you still have at this time.
Do any of these Blackberry sports betting sites offer apps for my phone?
Yes. Many of the online sports betting sites available today offer apps that can be used on mobile phones. The great news for Blackberry users is that you can run Android apps on your Blackberry as long as you're using BB10.2.1 or later. For the most part, if a site develops an app for smartphones, it is often in the form of Apple or Android format.
Thanks to advancements in the mobile-friendliness of these online sports betting sites, apps are not nearly as important today. Using these updated mobile versions of the sports betting sites, you'll have a stellar experience directly from your phone's browser. Ultimately, you can try it both ways and see which of the two formats you prefer.
Is my Blackberry too old to use on these sites?
Unless you've held on to your Blackberry for the last decade or so, then you should be in good shape to use it on these sports betting websites. Assuming you've purchased a new Blackberry in the last three or four years, then your phone should work fine with these websites. It's pretty rare that we come across someone with a phone that doesn't work.
Testing out your phone's compatibility is a simple process. You can just point your phone's browser to the website of a site that you're thinking about joining. Once there, see if the page loads correctly or not. If things are not working well for you, it's worth looking elsewhere. However, if the page works as it should, then you can begin the process of placing sports bets from your Blackberry.
Are Blackberry sports betting sites safe for me to use?
For the most part, Blackberry sports betting sites out there are safe for you to use. However, there are some shady operations out there that you'll want to avoid. In general, when we hear of folks that have a poor experience on a site, we find out that they went into it without having done any homework on that site.
We're big fans of checking sites out before you deposit any funds on their website. Homework doesn't have to be anything painful. In fact, you're already off to a great start by reading this guide on Blackberry sports betting sites. Overall, as long as you've taken a small portion of time to investigate things on the internet, you should be able to steer clear of any sites that might be less than trustworthy.
If you're not sure where to start, you can begin by using our list of top Blackberry sports betting sites at the start of this guide. We've put each of these sites through the ringer in an effort to make sure that they are the cream of the crop. Each one of these sites is highly respected and extremely trustworthy. Outside of our list, you can use internet searches to gain opinions from other sources on the internet.
What version of software do I need to be using to place bets on these sites?
By no means is there a set standard of Blackberry operating software that your phone will need to have for you to place bets online. For the most part, as long as your phone is running the most current update available for it, you should be ready to rock. The only folks that might have trouble are those that have put off updates on their Blackberry.
If you're not sure if your phone's software is suitable for using these betting sites or not, you can test things very quickly. Just point your phone's internet browser to the website you are considering. Take a few moments to see how the page looks and feels. If the page loads cleanly and seems to function fine as you navigate around it, then you're probably ready to begin betting with your phone. However, if things on the page are messy and hard for you to utilize, then you should keep looking for another online sports betting site. One other method to check your phone's software compatibility is to ask the customer service team from the website you're considering.
Should I use multiple sports betting sites?
If you're up for the challenge, we'd definitely suggest that you use two or more betting sites when you're ready. By using more than one betting site, you'll be able to quickly shop the lines on wagers that you're about to place. Using this method, you'll be sure to find yourself the best lines out there, which will equate to more profit for you when your bet picks are correct!
The process is pretty simple overall if you'd like to try this out. First, you'll want to open an account at more than one online sports betting site. Next, make sure that you go ahead and make an opening deposit on each one so that you can quickly execute your wagers when it's go time. Finally, when you have a bet in mind, merely check the line at all of the open online sports betting sites that you have an account with. Once you identify the one with the best line in your favor, you just place your wager on that website. It's as simple as that.
While line shopping across multiple sports betting sites take a little bit of extra time, we think that it is well worth it. Over the course of a long betting career, line shopping can help you add significant gains to your profitability. As a whole, spending a few extra minutes per wager can add tons more profit to your bottom line over the long haul.
Keep in mind that using multiple sites is not a requirement. If you're content with just using one online sports betting site at this time, then keep that going. You can always test out using multiple websites down the road if and when you're ready to try it out.
Summary
Betting using your Blackberry is one of the most convenient ways to place sports wagers. We're huge fans of betting with our smartphones, as it allows us to skip out on needing to drive to our local sportsbook.
In addition, we can bet from anywhere at any time. For those of you that have not tried betting yet using your mobile phone, give it a shot and see for yourself how quickly your betting life can be transformed for the positive. Most likely, you'll love the sheer convenience of it all. Thanks for reading our guide, and best of luck with all of your future sports betting adventures!