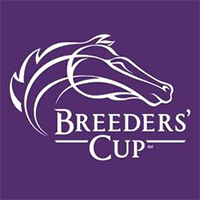 Breeders' Cup betting sites provide you with unmatched betting access to the races that help make champions in the sport of horse racing. At the end of every racing year, the best of the best line up to go at it and decide once and for all who the top horses are for that season. And the two-day event is an absolute online betting extravaganza for those who have the online betting site in place that can put them in place to make their bets without having to be there in person.
For many years, the sport of horse racing in the United States was defined by the Triple Crown races. Unfortunately, those races were restricted to a certain kind of horse on a certain kind of surface. They left out so many vital elements of the sport, such as turf racing, sprinters, older horses, fillies, and much more.
That is part of the reason why the Breeders' Cup came into existence in 1984. It was a way to showcase the entirety of the sport. And it yielded the opportunity to help define year-end champions in the Thoroughbred racing realm, much as the World Series does for baseball or the Super Bowl does for football.
The Breeders' Cup gave casual fans who might have checked out after the Triple Crown races a major reason to stick around. But more than that, it provided the kind of online betting experience that few other events can match. After all, most top horse races are just that, a single race. The Breeders' Cup currently is held over two days and contains 14 races.
It ranks high on the horse racing betting calendar for most fans. They will begin analyzing horses early in the season, watching for the ones who are peaking at just the right time. And it's not just American fans who adore the Breeders' Cup since the races are usually contested with international fields featuring horses from all over the world.
All of this makes the racing extremely competitive, which means that the betting on horse racing can be quite lucrative. With so many great horses in each race, the opportunity exists for many horses that are considered long shots to sneak through and pay well. For bettors, that means a big payoff on a relatively small betting investment.
But none of that can come to pass without bettors first securing the best Breeders' Cup betting sites to make their wagers. After all, very few horse racing bettors have the opportunity to make it out to the site of the event to wager on the races in person. Although you can also get your wagering in if you can find an off-track wagering site, but that can also be too much of a hassle.
Breeders' Cup betting websites can give you all the wagering action you need, and all you need is a computer or other internet-connected device. You can make all your bets right until race time, then collect your winnings there as well. In addition, these sites generally allow you to wager on many other events as well, making it a complete experience.
The only problem is that it can be difficult finding a Breeders' Cup racebook that really delivers a top-notch experience. Some sites can be less than effective in the way that they handle their customers or provide the wagers for you. Others might be nothing more than a front to scam money out of you.
That is why it's important to take your time in choosing the finest Breeders' Cup betting sites. You need to carefully go over your options and choose the sites that not only suit you well but also have an excellent reputation among online bettors. And you should have some resources to help you in this quest to pick the best site.
That's why we're here to help you by providing you with our selections for the very best Breeders' Cup betting websites on the internet. On top of that, we'll explain to you why we made our choices by talking about the qualities that define a top Breeders' Cup racebook. Finally, we'll give you the lowdown on the Breeders' Cup itself, from the races that comprise it to the ways that can bet on the race.
The Best Breeders' Cup Betting Sites on the Internet
When you do a search on Breeders' Cup betting sites, you might be surprised at how many options pop up almost immediately. This is because the online betting industry is extremely lucrative, and online betting sites are popping up at all times to meet the incredible demand. That doesn't mean, however, that they are all worthy of your gambling investments.
We use that word "investments" because that is the way that you should think about placing Breeders' Cup Bets if you are a serious bettor. And, like any good investor, you'll want to make sure that your investment is taken care of and protected. That's why you should take the time to sift through all of these options for Breeders' Cup betting websites and find the very best.
We can help get you started. After doing our own extensive research, we've come up with our list of what we believe are the finest Breeders' Cup betting sites on the internet.
If you are at all familiar with the world of online gambling, you're likely to recognize some of the names that we've listed. That's because these sites are well-known in the industry, having been in existence for several years at least. And they have all developed a solid brand as well as an excellent reputation among those who do a lot of online gambling.
More than that, though, these Breeders' Cup betting sites that we recommend all share certain traits in common. Although they each go about their operations in their own specific ways, they make sure that they deliver a fair, enjoyable wagering experience to their customers. And they do that by possessing certain qualities that are essential to the online gambling process.
If a site possesses all six of these characteristics, they can generally be considered one that you can trust with your wagering money. And if they fall short, you could be running risks if you choose to use them. Those qualities are:
Every part of the online wagering process at Breeders' Cup betting websites can generally be broken down in some way into one or more of these aspects. And they can be used by you as way of picking the site that fits you best. After all, our list should be nothing more than just a starting point, allowing you to choose among the best sites but still giving you that freedom to choose the ones that are in line with what you need.
In addition, you can also use that list of six qualities as a way of finding out if there are other sites that we haven't mentioned which could have made this list. Maybe there are sites that are brand new and already have the stuff to compete with the best. Or there could be Breeders' Cup betting sites that might have fallen short of our standards but have been retooled in a positive manner.
Whatever the case, you should always make sure to check out a Breeders' Cup racebook before signing up with them. Don't be fooled by big promises about bonuses and betting opportunities. While those can be important, they should only be part of your overall decision-making process when it comes to Breeders' Cup betting websites.
It is important that you understand a little bit about what's going to happen when you sign up for a betting site, from the very beginning to making your bets and collecting your money. That will also help you understand where all of those qualities we mentioned come into play, so let's walk you through the entire process.
Signing up for the Site and Getting Started
Again, the first thing you should do is research as many Breeders' Cup betting sites as possible, starting with the ones that we listed above. Once you have come upon a site that you think is legitimate and will be beneficial for you, you'll have to sign on for an account. Most sites will let you do this to look around before asking you for financial information.
But once you decide that it's time to make your bets, you will indeed have to fund your account. And that's where funding options come into play. Ideally, the more choices that you have the better.
Typical funding options at Breeders' Cup betting sites include:
Credit cards
Bank cards
Wire transfers
Online payment systems like PayPal
Cryptocurrency
You might not think it's too important to have a lot of funding options at your disposal. But you just might find that the site in question doesn't allow the one option that you prefer. Or you might also realize, too late in the game, that your credit card of choice doesn't allow its funds to be used on an online gambling site.
The Breeders' Cup betting sites that we've listed can go beyond just the obvious credit card choices. That can provide a lot of leeway for you as a bettor, since you might prefer to use a card that has a lower interest rate. Or there could be one with certain cash back or other rewards that will help you to improve your bottom line.
Cryptocurrency is an interesting option for betting on the Breeders' Cup as well, because the digital coins are so uniquely suited for the experience. With cryptocurrencies like Bitcoin or Ethereum, you can be placing Breeders' Cup Bets in complete privacy, which allows you to keep your gambling habits to yourself. The coins also allow for extremely fast settlement times, meaning that money will go into your gambling account and return to your personal account in a much more rapid fashion than if you were using another method.
The bottom line is that you're going to want a site that can really lay as many funding options before you as possible. You should be able to find these options listed clearly on the website. Look to make sure your funding option of choice is available at the Breeders' Cup betting site to which you are leaning.
The Fun Stuff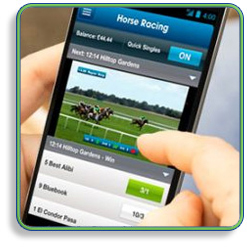 We mentioned above that it's easy to be seduced by the gambling options and bonuses that are offered by Breeders' Cup betting websites. You should never use these as the only criteria for your decision. But the truth is that you should enjoy placing Breeders' Cup bets at the site you choose, which means getting to make the bets you want and receiving nice perks for making those bets.
The Breeders' Cup is a Thoroughbred horse racing event, so that should obviously be an area where you look in terms of online betting options. Does the site in question allow you to bet, not just on the biggest horse races in the world, but also in the daily races which won't get much attention on the national landscape but still give you excellent opportunities to win money? And does the site allow you to bet on types of horse racing that are separate from Thoroughbred racing on flat surfaces, such as harness racing and jump racing?
You should be in search of the widest possible scope of horse racing events available to be bet on a site. And you should also make sure that the odds that you are getting are fair and accurate. That means that these top Breeders' Cup betting sites site should be attached to some pari-mutuel system of online betting, since that is the way that most horse racing tracks conduct their wagering operations.
But you might also have interests that spread beyond just horse racing. If you are a hardcore sports fan, you might have a desire to wager on events such as football, hockey, soccer, or any other sport for which you can legally wager online. The Breeders' Cup betting sites provide you will a sportsbook that can take care of all of those betting opportunities for you.
In terms of this type of betting, you should also be aware of a site's ability to take different types of bets. Casual sports fans might think of sports betting only in terms of betting on who is going to win a contest, and that is certainly part of it. But betting on the Breeders' Cup also includes specialized types of bets like propositions and futures, which can be a way to make excellent money on a small wager.
Finally, don't be surprised to find that the Breeders' Cup betting sites also give you chance to participate in casino-style wagering. Table games, slot machines, video poker, and anything else that you can play in the nearest casino can also take place online. You should be looking for sites that can handle everything for you, meaning that you won't have to sign up for accounts all over the place.
Aggressive Bonuses for Bettors
Once you find the site that gives you the most online betting variety, you should also be looking out for whether or not they provide ample bonuses. Most Breeders' Cup betting sites aggressively offer bonuses to their customers. This is a way for them to secure the business of new customers and secure the business of existing customers, which are both important tasks in such a competitive industry.
You'll have the chance for initial deposit bonuses at most Breeders' Cup betting sites. In other words, if you deposit $1,000, you might receive a 50% bonus, or $500 bonus, on top of that from the gambling site. You might even find Breeders' Cup betting websites that allow you free bets, perhaps even on the Breeders' Cup itself as part of a promotion.
Once you are a member of a gambling site, the bonus opportunities should continue to keep coming. If you haven't wagered in a while, Breeders' Cup betting sites will often try to ply you with reload bonuses, which will be offered to you if you put more money into your account. By contrast, VIP perks will often be delivered to those customers who gamble a lot at the site over a certain period of time, as a way to reward loyalty.
The common factor in all of these bonuses is that they are usually protected by restrictions known as rollovers. A rollover is a way that the Breeders' Cup betting site ensures that you actually bet with the money given to you. Rollovers are often expressed as multipliers, like 5x or 10x, and they ensure that you are putting the money awarded you back into actual wagers instead of just taking the money and running.
Looking for the biggest bonuses with the smallest rollovers attached is the simple way to decide if the Breeders' Cup betting site in question is on top of its bonus game. But you should also be making sure that the bonuses are in line with your betting interests as well. If horse racing betting online is your thing, for example, look to see if there any tie-in bonuses that are meant specifically for fans of the sport.
Getting in Touch When Problems Come Up
First of all, you should be looking for Breeders' Cup betting sites that experience very few problems. This means that the site is always functioning and not under maintenance. It also means that it is set up in a way that it's easy to use even if you aren't a website expert.
When you log onto a site, look for problem areas like slow loading times or broken links. Be aware of how intuitive the site is. For example, if you're looking for horse racing bets, in particular, does the site make it clear where you can find them.
When you're talking about placing Breeders' Cup Bets, you have to realize that time is always of the essence. If you just happen to see a race going off at a certain moment and find a horse in the field that you think has really beneficial odds, you might want to bet it at a moment's notice. But that can't happen if the site isn't working or you struggle to get to where you want to go on the site.
The Breeders' Cup betting sites should also allow you to bet even when you aren't right in front of a computer. That means that there should be a online betting app that is usable for those who have an account with the site. And that app should be held to the same standards as the site itself in terms of being easy to use and reliable in a pinch.
Having mentioned how important it is for a site to be reliable in this manner, there will still be problems that can arise when it comes to using Breeders' Cup betting websites to make wagers. It could be because the site itself is having issues. Or it could also be a problem on your end in terms of not understanding something completely or making an unwanted bet or something along those lines.
The Breeders' Cup betting sites may have these problems come up now and again. But they know how to deal with them and you, in a way that is fair, respectful, and timely. And that is where considerations about customer service have to be made.
You shouldn't sign on to a Breeders' Cup racebook unless you have the utmost confidence that they have your best interests in mind and that they will work hard to solve any problems that you might encounter. And even if they can't solve the problem, they should at least convey how hard they tried and make an effort to make it up to you.
A big part of customer service is being able to get in contact with someone to tell them about problems at Breeders' Cup betting sites. The best sites will most likely reach out to you the minute that you sign on. They'll be looking to make a personal relationship with you and trying to ensure that you feel comfortable with the ins and outs of the site.
Ideally, you'll have a personal representative who knows your betting habits and history as well as details about how you fund your account. Having this information in place when you go to call someone will help streamline the process of getting your problems solved. And it can help you build a personal relationship with the site that will also up your comfort level.
The customer service at Breeders' Cup betting websites should always be courteous and non-intrusive. It should feel like you're their most important customer at all times. And that should be the case even if you aren't a high roller.
Cashing It Out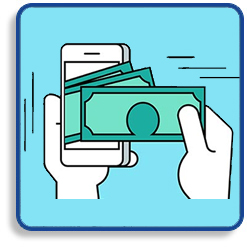 The idea of a system of deposits and withdrawals that is made clear to the customer and followed to the letter at all times is crucial to any top Breeders' Cup racebook. As we mentioned earlier, your betting should feel like it's an investment. And an investment that can't be realized, in terms of you actually getting your hands on your money, is worthless.
Breeders' Cup betting sites will place certain restrictions on when you can collect money and how much you are allowed to withdraw at any one time. This is necessary for them as a business which has to worry about things like cash flow and overhead. But you should never feel like these restrictions are unnecessarily harsh.
It's just as important that the Breeders' Cup racebook that you use makes it clear what the guidelines for deposits and withdrawals are the moment that you sign on. That can mean a page on the website that lays it all out for you clearly and concisely. Or it can be a case of the site reaching out to you through a representative to communicate the information.
Once that is done, you should make sure that these guidelines are always followed. Less than reliable sites will often hide these guidelines or make them murky in an attempt to get around them or ignore them when they choose to do so. Any site that does that should be a non-starter, as the best Breeders' Cup betting websites make sure that they pay out what they owe to their customers in a timely fashion.
Betting the Breeders' Cup
The Breeders' Cup provides two days and 14 races worth of betting opportunities to those who like gambling on horse racing, whether that's online or via other avenues. But if you're new to betting on the Breeders' Cup, you might not know the mechanics of actually placing your bets. We can help you out a bit with that by giving you some quick tips.
First of all, you need to know how much money you want to bet, which will depend on what's in your betting budget and how much you want to make. Then, you have to decide on the horses that you want to pick. You can use race programs and videos of past races to judge the horses in each race, eventually developing a system that you feel delivers winners to you.
Finally, you have to decide what kind of bets you want to make. Horse racing bets often go by different names depending on where you're betting or the site in question. But you can break all bets down into two categories, those involving one horse in a single race or those involving multiple horses over one or several races.
Bets on a single horse, often known as straight bets, offer you the best chance of making a profit when you're placing Breeders' Cup Bets. That's because you only need one thing to go right, and that's for your horse to perform well. Straight wagers often don't pay that much, although you can make serious winnings if you either bet a lot of money or pick a long shot.
The wagers involving multiple horses, sometimes known as exotics or accumulators, can be tricky to hit because you need a lot of things to go right. But the upside is that these bets often pay a lot for a small wager. You can conceivably make hundreds or thousands of dollars, even if you put very little at stake originally.
Popular straight bets at Breeders' Cup betting sites include:
Win: Your horse must come in first in the official order of finish.
Place: Your horse must come in first or second in the official order of finish.
Show: Your horse must come in first, second, or third in the official order of finish.
Popular exotic bets at Breeders' Cup betting sites include:
About the Breeders' Cup
The Breeders' Cup was first held in 1984 as a single-day event pitting the best international horses against each other in a series of races. Since then, it has grown to a two-day event. It is held each fall, usually in November, and each year, it is held at a different track in America, with popular tracks like Santa Anita and Churchill Downs, which hosts the Kentucky Derby, usually in the rotation.
The idea behind the Breeders' Cup was to provide a kind of championship weekend for the sport of horse racing. And it was crucial that the Cup showcase all kinds of different races including many different types of horses. That means separating the races by age, gender, distance, and racing surface.
The Breeders' Cup has settled into a schedule of 14 events held over two days. This is what a sample schedule looks like:
FRIDAY
| RACE | AGE | DIST | SURF | GNDR | PURSE |
| --- | --- | --- | --- | --- | --- |
| Juvenile Fillies | 2 | 1 1/16 miles | Dirt | Fillies | $2M |
| Juvenile Fillies Turf | 2 | 1 mile | Turf | Fillies | $1M |
| Juvenile Turf Sprint | 2 | 5 1/2 furlongs | Turf | Either | $1M |
| Juvenile Turf | 2 | 1 mile | Turf | Either | $1M |
| Juvenile | 2 | 1 1/16 | Dirt | Either | $2M |
SATURDAY
| RACE | AGE | DIST | SURF | GNDR | PURSE |
| --- | --- | --- | --- | --- | --- |
| Mile | +3 | 1 mile | Dirt | Either | $2M |
| Turf Sprint | +3 | 5 1/2 furlongs | Turf | Either | $1M |
| Filly and Mare Sprint | +3 | 7 furlongs | Dirt | Fillies and Mares | $1M |
| Mares Turf | +3 | 1 3/8 miles | Turf | Fillies and Mares | $2M |
| Sprint | +3 | 6 furlongs | Dirt | Either | $2M |
| Dirt Mile | +3 | 1 mile | Dirt | Either | $1M |
| Distaff | +3 | 1 1/8 miles | Dirt | Fillies and Mares | $2M |
| Turf | +3 | 1 1/2 miles | Turf | Either | $4M |
| Classic | +3 | 1 1/4 miles | Dirt | Either | $62M |
Conclusion
There are few horse racing events like the Breeders' Cup. With just about every type of horse in every type of discipline included, it is a one-stop shop for the very best in Thoroughbred racing. And it includes an incredible variety of betting opportunities for those who can take advantage of them.
The best way to take advantage of them, of course, is by signing up for one of the best Breeders' Cup betting sites on the internet. These sites, which we've listed above, are the perfect spots for all of your online betting activities. Once you know how to choose them, you're guaranteed to end up at a site where all your wagers, including the Breeders' Cup and beyond, take place in a safe, fun environment.
[ Back to Top ↑ ]