Those looking to get into betting in Massachusetts have plenty of high-quality options to choose from. While the state legislature continues to go back and forth on how it wants to react to the Supreme Court's ruling to overturn a federal ban on sports betting, the betting goes on. If you're looking for the best Massachusetts sports betting sites available in 2022, you're in luck. The table below outlines the current best available options in your area.
3 Reasons These Are the Top Massachusetts Online Sportsbooks
Finding the best sports betting sites in Massachusetts is not about who rises to the top of a Google search or who your cousin Eddie says is his favorite. Finding the top options is about a calculated analysis of all online sportsbooks in Massachusetts. While our team analyzes hundreds of different factors, we wanted to outline a few of the most important things we look at during the process.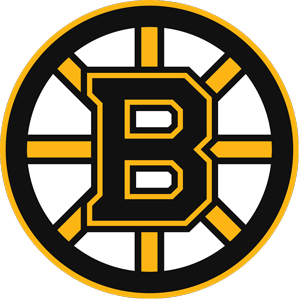 Winnings Paid Out Fast
Absolutely no one should ever have to wait for their sports betting winnings. Whether you're betting in person at a land-based sportsbook or betting real money at Massachusetts online betting sites, you should get paid quickly and without having to jump through a lot of hoops. All of these real money Massachusetts betting sites pay winnings out within about a few hours to a week. The exact time you'll wait for your winnings depends on the withdrawal method you choose, the amount of your withdrawal, and when you withdraw.
Great Bonuses and Promotions
In today's betting climate, you should be getting bonuses, rewards, and VIP perks at a quality real money betting site. All of the Massachusetts betting sites we've recommended offer great deposit bonuses, as well as other perks like free bets, reduced juice wagers, and VIP rewards points.
Customer Service Is Top Notch
Massachusetts online sportsbooks are not new, but they are a new concept to a lot of bettors. Because of this, many of you will have questions as you get started in your online betting career. Thankfully, site owners and operators understand this and have brought on quality customer service teams to assist. All of the Massachusetts betting sites listed here have English-speaking agents who are capable of helping you with your issues available 24/7 through multiple mediums.
Is Sports Betting in Massachusetts Legal?
In 2018, the Supreme Court reversed a law that banned sports betting online at the federal level. This was a huge win for the sports betting community. That being said, the interpretation of this ruling has been different with each state. For many that believe in the power of the federal government, this is all they needed to hear to completely greenlight online operations across the state and the country. For others, they believe this just empowers the states to make their own decisions.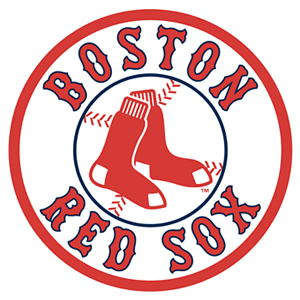 Over the past year, several different pieces of legislation have been working through the Massachusetts legislature in attempts to clarify the effects of the Supreme Court's ruling. As of now, there are no definitive changes coming from the state level.
What does this mean for those looking to use Massachusetts real money sports betting sites? It means a bit of a gray area, but mainly for the casino operators. Most legislation that is proposed has to do with the licensing of providers and little to do with the actual players. For decades, residents have been using Massachusetts online sportsbooks based in other states and countries to get their action in. Additionally, they've done so without issue.
This full-fledged regulation has the support of the three main brick and mortar casinos in the state— MGM, Penn National, and Wynn Resorts. The support is limited, though. The companies want traditional sports bets reserved for their properties while allowing fantasy sports operators (like FanDuel and DraftKings) to operate in the state. At the end of the day, though, the final say rests in the hands of the government.
In late February of 2020, the most recent piece of legislation was presented to begin the judicial process. In order for online sportsbooks in Massachusetts to qualify under the new bill, they would need to demonstrate extensive experience taking bets in at least two other US states.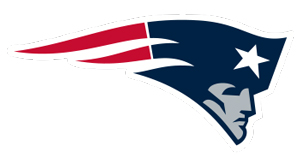 Additionally, the bill would limit full regulation to only five online providers during the first release of licensing. Those that earned licenses would pay a monthly gaming tax of 12% of the revenue of bets placed online or through a mobile app. This would be 2% higher than the 10% tax placed on in-person wagering.
The bill would also require operators to emplace protections to help curb problem gambling. It would allow individuals the ability to put themselves on exclusion lists and would require operators to provide responsible gaming programs.
The next stop for the bill is the House Ways and Means Committee then onto the House floor.
For now, Massachusetts betting sites will continue to operate from outside the state lines. While you should consult an attorney for a more detailed response, we see no reason for bettors in the state to worry about continuing to place their action online. Within the next five years, we predict broader legislation to come down from the state level. For now, operators are holding onto the federal ruling superseding that of the states.
How Do I Bet on Sports Online in Massachusetts?
The process of getting into the action and start placing real money bets on sports online in Massachusetts is an easy one thanks to technology and extensive work by providers to streamline the process. Start by checking out a few of the online betting sites in Massachusetts at the top of the page. When you find the right site for you, click the link and create your free account. You will need an email address to do so.
Once you have your account created, navigate to the deposits page. On this page, select your deposit option and make your first real money deposit. You should get access to your money instantly! From there, head over to the list of available bets. Choose the wager you want to make. Once you click submit, you've successfully made your first real money bet!