New York has been home to one of the country's biggest and most passionate sporting fan bases for decades. It should come as no surprise to hear that this state is also home to millions of hardcore sports betting fans. Today, our experts will provide the ultimate guide to New York betting sites, explaining how everyone can find the perfect online sports gambling platform.
Moreover, New York's gambling industry has gone through some major changes over the years. We'll highlight some of the most popular betting options available in the state right now. We'll also briefly talk about the latest regulations surrounding real money sports betting in NY.
How to Find the Best Online Sportsbooks in New York
Many NY online sportsbooks are operating in the state. A huge number of individuals here make bets on their favorite teams and athletes through different New York betting sites on a regular basis.
Our team of experts has come up with a unique system to help readers find the best, safest online sportsbooks operating around the world. This mostly involves keeping an eye out for specific features that only reputable sites offer.
Below are the three most important things to look for in a NY online sportsbook.
Secure Payment Options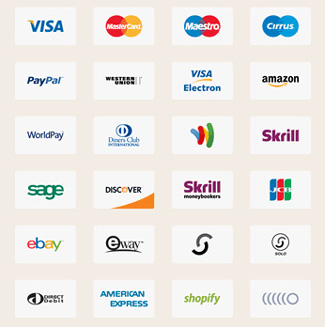 Most agree that safety is the most important thing when it comes to gambling online. You will want to ensure that the betting sites in New York that you decide to join will protect your money. Fortunately, the vast majority of platforms now have several measures set in place to always keep their members' funds safe.
Only join a site that provides safe and simple payment options. It should be easy to deposit money into your betting account and withdraw it into your bank account. It's also great to keep an eye out for sites providing a customer support system that will answer your questions whenever you ask them.
Betting Options You Are Looking For
After narrowing down a few NY betting sites that are safe, take a look at the different types of betting options they provide. Online gambling has come a long way and the number of wagering options available online has increased dramatically.
It's important to join the sites that actually provide odds on the sports you want to bet on.
Generally speaking, the larger and more established online sportsbooks will provide more betting options. Some of the smaller New York betting sites offer just a limited set of odds on specific sports. Spend some time looking for the online sportsbooks that provide the bets you are hoping to make.
Transparent Promotional Offers
Promotions are one of the key reasons why online sports betting has grown so popular. Essentially, these are unique deals offered through various betting sites to increase the amount of money you have to wager with. The best online betting sites in NY will offer completely transparent promotions to their members.
Some sites are known for offering promotions that end up coming with extreme terms and conditions that make it difficult to ever withdraw your money. These are best to avoid. Only utilize promotions with transparent terms and conditions from established online sportsbooks.
Now you have an idea of what to look for by different online NY betting sites. Below is a look at three popular sites that provide the features listed above!
Top Three NY Real Money Sports Betting Sites for 2022
New York is one of the true sports hubs of the United States. It's here that some of the most popular professional sports teams in the country are located, including the New York Giants, Buffalo Bills, New York Knicks, and more. It should come as no surprise to hear that millions of fans bet on sports regularly.
There are plenty of great online sportsbooks in New York right now. Here is a look at three of the best NY betting sites available in 2022.
BetOnline

BetOnline has quickly grown to become one of the most popular gambling platforms in the United States. It recently went through a design overhaul and now has one of the sleekest user interfaces of any online sportsbook operating today. It excels in every category and is without a doubt one of the best betting websites in NY available.
---
MyBookie

MyBookie burst onto the US sports betting scene somewhat recently. It has quickly become a top choice for many NY sports betting fans and fans around the US. The design of this site is great and there are more betting options available here than almost any other New York betting site.
---
BetUS

BetUS has been operating in the US for many years, yet it has never generated the same level of interest as some of the other online sportsbooks in the country. That's a shame, as it provides everything needed for a fantastic online wagering experience. It's secure, easy to use, and has a massive range of great betting options.
These are just a few of the best New York sports betting sites in 2022. Feel free to head over to our reviews page here to find more of the ones currently operating in this state.
The Legality of New York Sports Betting Sites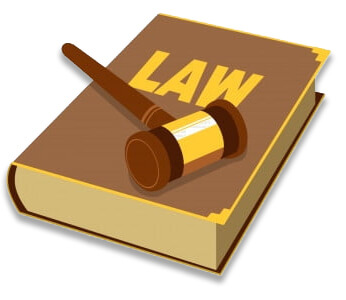 New York has a long and unusual history with sports betting. Back in the early 1900s, real money sports betting was widely available throughout the state. It remained underground at this time, as lawmakers were actively banning all forms of gambling.
In the 1960s, New York's gambling regulations started to lift. The state welcomed a lottery in 1967 and quickly passed a law to allow off-track betting, too. PASPA's removal in 2018 opened the doors for sports betting to become legal in New York.
Finally, in 2019, the first legal and regulated sportsbooks went live in the state. Lawmakers here only passed legislation to allow land-based sportsbooks.
Officials here are now working to legalize online sports betting sites in New York.
New York's Stance on Unregulated Online Sportsbooks
The entire US sports betting industry was unregulated for decades. Many safe, popular online sports betting platforms existed around the country. Due to federal regulations, however, it was impossible for these websites to gain specific approval to operate on any state level.
New York was one of the few states that actively cracked down on these websites. Lawmakers set intense restrictions on any unregulated betting sites from operating in the state. Many of the most popular US online sportsbooks then announced they would no longer serve the New York market.
A large number of online New York betting sites remain prohibited to this day. But many have chosen to continue operating here. This is certainly against the state's wishes, yet it's proven very difficult for the state to legally target these offshore online sportsbooks.
So, Are Online Betting Sites in New York Legal?
The specific legality of New York betting sites remains the subject of major debate. Some point toward the state's crackdown of these sites as a sign that they are, in fact, illegal. Others claim the state has no specific legislation on these websites and are therefore perfectly legal.
Most agree these websites lie in a sort of legal gray area. The state was committed to keeping these websites from operating for years. Interestingly, New York's committed efforts to shut down online sportsbooks seem to be dying.
Land-based sports betting is already legal in the state.
Lawmakers here are working to legalize and regulate online sportsbooks. In time, a huge number of online real money sports betting options in New York will become available.
Most Common Types of Sports Bets Placed in New York
Competition in the US sports betting industry is fierce. As a result, the online sportsbooks here are constantly trying to offer their members more options. There are some common types of bets you are likely to come across through these sites. Check them out below.
Online Moneyline Bets – A simple bet on which team/player/fighter will win a match based on their odds.
Online Over/Under Bets – Bets on whether or not a certain sporting event will go over or under a certain number of points.
Online Prop Bets – Unique bets on occurrences or nonoccurrences of a game or match without having any impact on the event's outcome.
Online Parlays – Combination of bets formed into one; bettor must win each individual leg of the parlay to win.
These are just a few of the most common wagering options being offered through different online NY sports betting sites. Each one offers unique opportunities to win big.
What Are the Most Popular Sports To Bet on in New York?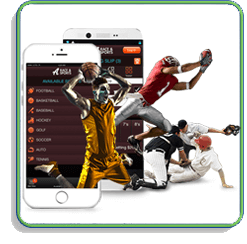 NY has long been considered one of the country's true sports hubs.
For years fans have shown up at New Yorks's famed sports venues to support their favorite Team.
It's here that many of the most legendary professional teams in history (the New York Yankees, the NY Mets, the Buffalo Bills, the Brooklyn Nets, the New York Islanders, just to name a few) are based.
Over the decades, certain sports have grown more popular while others have seen their fan bases shrink.
Below is a look at the four most popular sports in the state right now.
Take a look at all of the sites offering these options today!
Land-Based Sportsbooks Operating in New York
Like all other states aside from Nevada, New York prohibited sports betting prior to PASPA's removal in 2018. Shortly after the US Supreme Court decided to strike down this restrictive set of sports gambling laws, lawmakers in New York began working to approve bills that would legalize and regulate land-based sports betting.
There are now many popular land-based sportsbooks in the state. All of these are located inside licensed casinos. Below are the names and locations of these sportsbooks!
| Sportsbook Name | Casino | City |
| --- | --- | --- |
| The Lounge | Turning Stone Resort Casino | Verona |
| Sportsbook 360 | Resorts World Catskills | Monticello |
| Rivers Sportsbook | Rivers Casino Schenectady | Schenectady |
| DraftKings Sportsbook | Del Lago Resort and Casino | Waterloo |
| FanDuel Sportsbook | Tioga Downs | Nichols |
| The Lounge | Yellow Brick Road Casino | Chittenango |
| The Lounge | Point Place Casino | Bridgeport |
| Mohawk Sportsbook | Akwesasne Mohawk Casino Resort | Hogansburg |
Online Casino Gambling Options in New York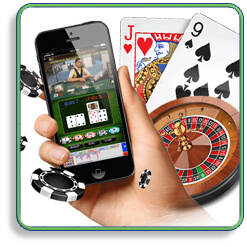 Did you know that you can also gamble online in New York? For a time, New York was home to a huge number of popular unregulated casinos. The state passed a set of laws in the 1800s that ended up prohibiting casinos and did not begin allowing Class III gambling venues again until 2013.
There are now plenty of different betting sites in New York offering online casino games. Some of these have gained huge fan bases in recent years.
Since 2013, many land-based casinos have also opened their doors in the state. The vast majority of these properties are located upstate. Certain lawmakers are now making a real attempt to open a casino in NYC soon.
Feel free to check out our full page on online casino sites in New York here. Our experts explain how everyone can find the perfect online casino platform. We'll also dive into the specific types of online casino options available in the state today.
FAQ Section
New York's history of sports betting regulation goes back many years. Today, the specific legality of New York betting sites lies in a gray area. Fortunately, lawmakers here are expected to formally legalize and regulate online sportsbooks in 2022.
There are a huge number of popular online sportsbooks currently up and running in New York. Many claim that BetOnline, BetUS, and Mybookie are three of the best. Each one is known for being safe and providing a wide range of betting options.
The vast majority of real money gambling sites in New York are fantastic. Most provide their members with a wide range of unique wagering options including moneyline odds, prop bets, and over/under wagers. These sites also allow their members to bet on all major sports including football, basketball, baseball, and more.
This will depend on you and your betting skill. Very few online betting sites in NY set specific limits on how much money their members can win. Those that bet smart are able to win large amounts of money on a regular basis. Make sure to track your wins and losses and take breaks when you need to.
NY is known for having one of the largest sports fan bases in the United States. Back in 2019, the first land-based sportsbooks went live here. Officials are now working to pass measures to regulate online sports betting in New York. Expect to see this take place at some point in 2022.
Bonuses are one of the key reasons why online sportsbooks have grown so popular around the US. Most New York betting sites provide their members with a variety of hefty promotional offers. Expect to see unique welcome bonuses offered by each one. Some also provide occasional promotions to their existing members, too!
Many of the sports betting sites in New York operating today also serve as online casinos. That is particularly true with the larger, more established websites. If you're looking to place sports bets and play casino games online in New York, make sure to join a betting site that actually provides both options!