Washington DC may be the nation's capital, but they're behind the rest of the country in terms of gambling regulations. With minimal options that only include the lottery, DFS, and charity gaming, many residents are forced to look to neighboring states and online for their gambling needs. However, they have taken a big step in early 2020 with an attempt to launch legal sports betting.
In this article, we'll take a look at the legal environment of gambling in Washington DC, help you pick out real money Washington DC betting sites that meets your needs, and give you the tools you need to start placing bets today.
Top Washington DC Sports Betting Sites
Our experts at The Sports Geek have combed through dozens of Washington DC betting sites to bring you the definitive list of the best online Washington DC sportsbooks. Using an extensive list of criteria, they analyzed each aspect of every site to identify ones that can provide you with the best possible experience. Below the list is a small selection of the criteria they used. Feel free to use these criteria in evaluating any Washington DC online betting sites that may be on your radar.
Criteria We Used to Evaluate These Washington DC Betting Sites
New Player Signup Bonuses
An excellent place to start when looking for online sportsbooks in DC is to check out the new player signup bonuses they are offering. New player signup bonuses are an exclusive perk used to attract new players by providing them a deposit match when they first fund their account.
By depositing a bit more off the bat, you can get a significant boost to your bankroll.
A site might offer a 100% match on the first $500 deposited. If you fund your account with $500, you'll get an extra $500 from the casino.
Make sure to take full advantage of these bonuses as they can buy you lots of time to learn as you get your feet wet with sports betting.
Special Promotions
While new player bonuses are exclusive, promos are available to all players. Promotions are special events used to keep players engaged by offering them unique opportunities, new ways to play, or chances to win big prizes. There is no limit to the types of promos Washington DC sports betting sites can run, so take a look at each site you are considering and see which one has promos that appeal to you. Some of the promotions may seem small, but they add up over time to make a huge difference.
Different Games and Betting Options Available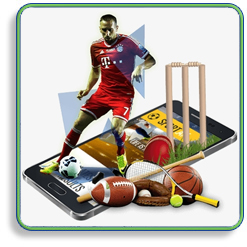 There are lots of advantages to choosing real money Washington DC betting sites that has lots of gaming options. Whether you are looking specifically for sports betting or specifically for casino-style games, pick a site that has a balanced variety of both. Eventually, you will get bored of your typical plays, and you will want to try something new.
Having options available will enable you to try new games without needing to find a whole new online gambling site. Also, having lots of other games to try will provide you with opportunities to learn new skills. Continuing to develop as a player is what will keep online gambling exciting, and the best way to grow is to learn how to bet to sports and play new games.
Website Security
No evaluation of Washington DC sports betting sites would be complete without addressing website security. You want to play on a secure site that used state-of-the-art encryptions and takes measures to prevent any kind of data breach. Our experts have analyzed each of the sites on the list above, and each is verified secure. These online sportsbooks put player safety above all else, which is a crucial factor in why they made our list of recommendations.
Platforms for Betting
We think any site we recommend must offer players versatility when it comes to choosing where to place bets. In this day and age, players expect to be able to bet on their terms. Players don't want to be limited to their computers and want to have full access to their platform anytime, anywhere. We focused on Washington DC betting sites that provide a full range of compatibility options, including PC, tablet, and mobile. This breadth of options means players can have a seamless experience no matter where they are.
Straightforward User Interface
Along with having options for how to play, we think it's vital that a high-quality online sportsbook offers a clean, intuitive, and beautiful user experience. High stakes betting is complicated enough without using a platform that makes it even harder. We selected Washington DC sports betting sites that have invested heavily in the player experience. Each of them has designed straightforward user interfaces that make betting simple and clear. You will enjoy spending time on these sites.
World-Class Customer Service
An often-overlooked aspect of online gambling is customer service. You must play on a site that offers world-class service, and that's what you will find with each of the real money Washington sportsbooks online on our list. We looked for sites that provide 24/7 support, a long history of satisfied customers, and a wide range of contact channels, including phone, chat, and email.
You can be sure that if you have an issue while playing on any of these Washington DC betting sites, you'll get a prompt and professional resolution.
Competitive Odds
One of the most important considerations when evaluating online sportsbooks in DC should be the competitiveness of their odds. Not all real money Washington DC sportsbooks will offer the same odds, so shopping around can provide you with an advantage. Since your goal as a sports bettor is to maximize profit, you should make this a priority.
Sports betting odds are how an online sportsbook represents the payout that corresponds with a given bet. Finding the bests odds is important because better odds mean a bigger payout for a specific outcome. If your site offers better odds on a team winning a game, you'll make more than someone who places that same bet elsewhere. We focused on the websites offering some of the best odds anywhere on the internet.
Fast Payouts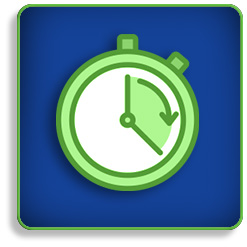 Access to funds can be a huge issue with online gambling. You want to play on real money Washington DC betting sites that can get you winnings in your bank account as quickly as possible. All the sites on our list get withdrawals processed in less than a day under most circumstances. If you're using certain withdrawal methods, that time can be cut to a few hours. Fast payouts can mean more liquidity, which allows players more flexibility.
Payout Minimums
Closely related to payout speed is payout minimums. Payout minimums are limits online sportsbooks put on how much you need to withdraw at a time. High withdrawal minimums can pose a problem for small stakes players as they can tie up a more significant percentage of their bankroll. Look for Washington DC sports betting sites that have low payout minimums, and you will maximize your flexibility. Each of the Washington online sportsbooks we chose has minimums under $5 in most cases.
Minimum and Maximum Bets
Minimum and maximum bets are a vital component to Washington DC online betting sites and can vary from site to site. These are limitations a casino puts on wagers to try and guarantee they make money on small bets and make sure they limit their risk on big bets. You want to find a sports betting site that offers both low minimums and high maximums.
For beginners, low minimums allow you to bet smaller amounts, thereby increasing the number of bets you can take for a given bankroll, meaning you can learn while minimizing financial risk.
On the other end of the spectrum, advanced players will want to look for high maximums so they can increase the value of their winnings.
Live Dealers
For those of you interested in casino-style gambling, live dealing can offer a new and engaging way to play from home. Many Washington DC sports betting website offers online casinos that provide live games dealt by real dealers via webcam. Players can interact with both the dealer and the other players, making for a more social experience. These live virtual tables are as close as you can get to playing on the casino floor while still being in the comfort of your own home.
Live Betting
If you're focused on sports betting, you'll enjoy the live betting options you will find on each of the real money Washington DC sportsbooks we listed. Live betting is a feature that allows players to place bets on smaller outcomes after an event has started. For example, you might be able to bet on who will score the next goal in a soccer game, or how many strikeouts will be pitched in the fifth inning of a baseball game. These bets add a whole new level of engagement when compared to their conventional pre-match counterparts.
Cryptocurrency
Finally, a relatively recent development in the world of online gambling is the increase in support for cryptocurrencies. These digital coins have become massively popular in recent years and have found a natural fit with online gambling.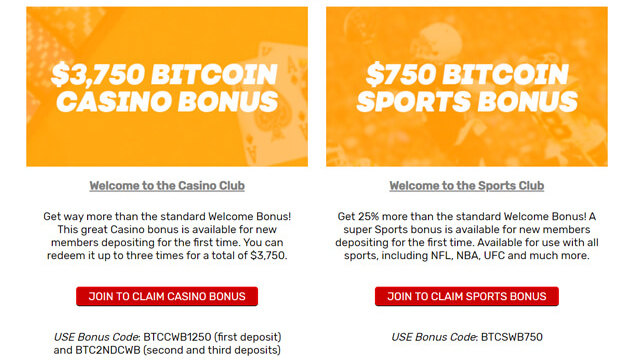 Players prefer using digital currencies because they often offer more anonymity than conventional currencies, are easier to transfer, and usually incur fewer fees. If you are interested in playing with crypto, there are even Washington DC online sportsbooks that provide special promotions just for crypto players.
Steps to Start Betting Online in Washington DC
1. Choose Washington DC Betting Sites That Best Fit Your Needs
Step one is selecting the Washington DC sports betting website you want to play on. Take your time making this decision as it is the most important determining factor in the quality of your online gaming experience. Use the list of criteria we reviewed above and see which items matter most to you. Once you have identified your top priorities, check out each site on our list, and get a feel for each one. Regardless of what you are looking for, we've got a website for you.
2. Sign up and Add Funds to Your Account
Once you have made your choice, get registered. This process should be reasonably quick and painless. You'll need to have basic personal info ready, and if you plan to fund the account with a bank transfer, you'll need banking details. For players wanting to use a third-party application, make sure you have already created an account on their site and have the credentials prepared. Any site we recommend has been verified secure, so there's no need to worry about your data getting into the wrong hands.
3. Check out All the Research Tools
Now that you have full access, take a few minutes to check out all the tabs and pages your new site for online betting in Washington DC has to offer. Many times, sites will provide expert picks, analysis, and historical data to help you make your picks. You will want to leverage all available data so you can make the best picks possible. Using this info is something pros always do but it's often overlooked by newbies.
Now, it's time to get betting! Run through all the available bets and see which ones make sense. Depending on when you start betting, only certain sports will be available. For example, if you are reading this in May, you won't be able to bet on the NFL. It seems obvious, but it's worth mentioning that you should start betting when there's something you want to bet on. Don't just take whatever bets are open out of impatience. That's an excellent way to lose money.
Once you've gotten your feet wet, it's time to start thinking long-term. A core fundamental of building a successful sports betting strategy is creating the right framework for refining your methods. Record all the bets you make, the reasoning behind them, and the outcome of those bets. Doing so will give you a window into what is and is not working. Being able to spot patterns and weaknesses in your strategy will enable you to improve rapidly.
Finally, once you are a pro at betting one sport, pick out a new one. See what else is available and find a sport that interests you. Read up on it to get the basics down, then formulate a few strategies. Test them out before placing real money bets. Once you feel like you have a strategy with some potential, start small, and work your way up as you learn, just like before.
Best Sports to Bet on in Washington DC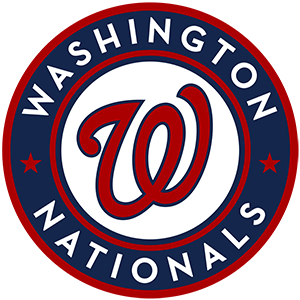 Residents of Washington DC are not left wanting when it comes to popular sports teams. With a wide range of high-profile professional and college teams nearby, there are dozens of teams to choose from. Two of these, however, rise above the rest. The most popular teams to bet on in Washington DC are the Washington Nationals baseball team and the Washington Redskins football team. With massive local and national followings, these two teams are incredibly well-known across the country.
If you aren't a fan or you're still unsure of where to start, here are a few pointers to get you started betting on sports online in Washington.
First, different sports are going to have different pros and cons. Some sports have long odds with massive potential payouts, while others have much tighter odds. Some sports are played regularly, while others are much less frequent. Choose a sport that aligns with your betting goals. If you're interested in betting daily, you may want a different sport than someone who wants to bet big on major events.
Second, always remember that with massive potential payouts comes high risk. The greater the payout, the less likely the bookmaker thinks you are to win. Your job as a bettor is to balance risk and reward to find the optimal mix. You should be using your knowledge to look for the best value. Try to identify bets where you think the potential payout is high relative to the risk, and you'll make more when you win.
Finally, the best advice is to start by betting on what you know. If you know a lot about baseball, you'll do better betting on that than on some other sport you don't know anything about. Leverage your knowledge to give you a head start on building a strategy. When you're ready to push into a new sport, make sure to do your homework first and learn the basics before putting down real money.
Is Sports Betting Legal in Washington DC?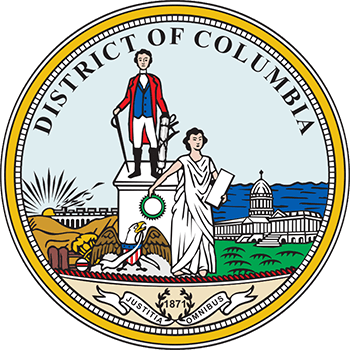 Washington DC has always been relatively conservative when it comes to gambling. With the only legal options being the lottery, charity gambling, and DFS, pickings would seem slim. However, with the total size of DC being just over 68 square miles, there are lots of other states with different regulations extremely close by. Residents have lots of options to gamble in neighboring states such as Maryland.
DC's proximity to states that do allow gambling has called into question whether legalization would make sense. Like many other states, some residents and lawmakers see legalizing gambling, both online and via sports betting, as a way to generate tax revenue. This idea was first addressed back in 2010 when legalization was put in as part of a budget amendment to close a budget shortfall. It was approved, but after it started moving forward, many felt like they got more than they bargained for and repealed legalization in 2012.
Since then, the most significant move for betting came after the US Supreme Court reversed PASPA, a federal regulation effectively banning sports betting for most states. In the way of the reversal, many states pushed to legalize sports betting. DC has followed suit and plans to launch its first sports betting options in mid-2020. In addition to the newly legalized sports betting, residents can still play DFS and can also bet on reputable offshore betting sites like the ones on our list.
Summary on Washington Online Sportsbooks
While DC is still growing into the idea of gambling, they have lots of great betting options packed into their tiny area. Residents are starting to have more options as the legalization of sports betting works its way into reality. Perhaps with this first step, DC may see merit in working toward broader legalization of gambling, including online and in casinos. Until then, residents have lots of high-quality offshore sites to choose from.
Hopefully, you have come to understand more about the legal environment of gaming in DC, feel ready to pick a site for online betting in Washington DC for yourself, and now feel confident placing your first bets. Be sure to check back on The Sports Geek to learn more news about how the sports betting legalization progresses. Always gamble responsibly and never bet more than you can afford to lose. Have fun and good luck!
Washington DC Betting Sites FAQ
While there are no legal online casinos based in Washington DC, you can play on any reputable offshore sites like the ones that made our list.
Sports betting has recently become legal in DC but has yet to go live. It should be up and running by mid-2020.
By far, the most popular teams to bet on in DC are the Washington Nationals and the Washington Redskins.
Yes. Residents can play on all the major DFS sites.
[ Back to Top ↑ ]