Vermont might not be a mecca of professional sports, but that doesn't mean that the people who live there don't love sports! The fact you're with us today, though, probably means we're preaching to the choir.
And if you're a sports fan, the chances are high that you're also a fan of betting on sports.
Unfortunately, your in-person options in VT are limited. Thankfully, though, there are plenty of high-quality Vermont sports betting sites and Vermont betting apps that can get you in the action today.
Best Online Sportsbooks in Vermont
Below you will find a list of the top real money Vermont sports betting sites available for residents. You can bet on sports in Vermont, politics, entertainment, and much more. What are you waiting for? Get in on the action!
Why Trust Our Reviews and Rankings
Since we're on the topic of what our team looks for, we wanted to take a few moments to showcase what we think are some of the more important factors that go into making the best Vermont sportsbooks online shine.
Extensive Coverage of All Sports
The best online sportsbooks in Vermont are the ones that give you the ability to bet on every sport there is on the globe. This includes all of your major professional leagues in the U.S. (NFL, NBA, NHL, MLB, etc.), as well as major professional leagues around the globe.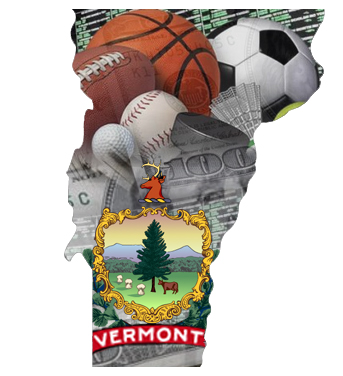 Additionally, the best Vermont sports betting sites offer action on college sports and smaller sporting leagues and special events around the country and the globe.
Extensive Bet Options on These Games
Offering one bet on a particular game versus offering a multitude of options is what separates the okay sportsbooks from the truly great options. It's important to check where to bet online in Vermont.
While we don't need to see every type of bet on every game, we do want to see a lot of options for Vermont sports bettors.
Instant Deposits
Have you ever wanted to place a bet at the last minute on a game? Well, if you have, you know how nerve-wracking it can be to get it in, especially when you know it's a lock.
For that reason, we only recommend VT online sportsbooks that let you deposit quickly and give you instant access to your funds. That way, if you're short in your account and need to top up fast, you can do it.
Fast Payouts
On the same topic of speed, we want to see Vermont betting sites that pay winners fast. This is a two-fold request. First, we want to see games get paid to your Vermont betting account fast. That way, if you want to turn around and use the money on another game, you can do that.
Second, we want to see cashouts to your bank account that are fast.
User-Friendly Interfaces
There's no reason that you should ever struggle to find the game you want to bet on or the wager you want to make.
Well laid out user interfaces not only make real money betting in Vermont more enjoyable, but they can protect you from misclicking incorrect bets.
Mobile Betting Capabilities
As you can see, many of the attributes that make up the best real money Vermont sportsbooks online are about the ability to conveniently bet quickly.
The most critical key to this is the ability to bet on the go. We won't recommend any Vermont betting apps unless they offer high quality mobile betting sites. We put together a list of the top online betting apps you can download right to your mobile device. Place your bets from the comfort of your couch!
Lucrative Bonuses
You should be getting rewarded for every sports bet or deposit that you make.
We're not going to recommend any Vermont online sports betting sites unless they're properly incentivizing new players and rewarding existing players. We want to ensure you are offered the best online sports betting bonuses available.
Online Sports Betting Laws in Vermont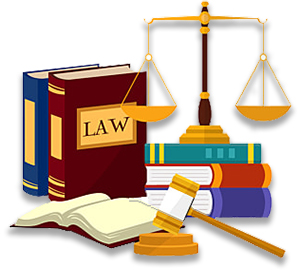 Currently, there are multiple bills working through the legislature to outline the regulations and guidance for sportsbooks operating in the state of Vermont.
While neither has fully run the gamut, it's a favorable sign for the future of betting on sports online in the state.
For now, your only available options for sports betting in Vermont are the options we've included on this page. The only providers are offshore companies with headquarters outside of the state of Vermont.
While this doesn't really affect you or the quality of your Vermont online betting experience, we just wanted to be complete in our explanation.
Vermont Casinos
If you're like a lot of other Vermont sports bettors, the chances are pretty high that you'll like a little casino action every now and then. If you do, we've got some great news!
Unfortunately there are no land-based casinos in the state of Vermont, but there are plenty of top-notch, real money online casinos offering service to gamblers in VT. This means you can play blackjack, craps, roulette, slots, video poker, or any other game you want for real money.
Brick and Mortar Sportsbooks in Vermont
Unfortunately, you don't have any brick and mortar options for sports betting in Vermont.
Your only options are the awesome online sportsbooks we recommended or some sketchy bookie in the back alley behind a local bar. Only one of these options might result in broken legs.
Professional Sports Teams in Vermont

While Vermont's professional sports team list is rather short, there are still plenty of nearby states with major teams that you probably follow.
If you're looking to bet on your favorite team from the northeast or anywhere in the country, these VT online sportsbooks have you covered.
Vermont Online Sportsbooks FAQ
Probably the most exciting part about these online sportsbooks in Vermont is the sheer number of
different sports you can bet on
. First, you're going to have all of your major professional leagues like the NBA, NHL, NFL, MLB, MLS, NASCAR, F1, UFC, boxing, and more.
Additionally, you're going to have all of the top amateur competitions like college sports and the Olympics. And then you're also going to see a bunch of action on smaller sporting leagues, international sports, politics, and even entertainment betting.
Expect all of these top Vermont betting sites to offer a wide array of different bets. This includes all of the most popular types of bets, like moneylines, over/unders, parlays, spread bets, and props. Additionally, you're going to see unique props, teasers, pleasers, and any other specialty bets that may be out there.
Yes! Live betting is one of the most fun ways to crank the action up to a whole new level when betting on sports online in Vermont. This feature allows you to bet on games, races, and events that have already started. With some of these options, that's going to be just between quarters, periods, and halfs. With some of the other options, you'll have the ability to make bets after every single play!
Yes! You can earn a lot of great bonuses just for betting on the games you were already planning on wagering on. These bonuses include things like deposit match bonuses, reload bonuses, VIP rewards, frequent player points, and free bets.
The best Vermont betting apps and online bookies for Vermont residents are going to release the winning funds into your player account within minutes of the end of the game. If it's a very obscure wager, this could be a bit longer. But for mainstream games, this generally happens near instantly.
Yes! All of the top Vermont sportsbooks online offer the ability to wager right from your phone. Each of these Vermont betting sites works with any device that has a connection to the internet. While some online sports gambling sites have Vermont gambling apps for iOS and Android, many of them work through mobile-friendly websites on any device. We've included both options in our best-of list.
Yes! If you want to bet in-game, you're going to have a lot of great options, thanks to the technology that comes with betting online. Not only will you be able to bet between quarters, periods, innings, and halfs, but you are also going to be able to bet after every single play on some sites! If you've ever wanted to reach the pinnacle of sports betting excitement, this is how you get there.
There are currently two bills working through the state legislation that are looking to shape the way forward for regulated sports betting in the state. Currently, your only options to place sports bets in Vermont are the offshore options listed in this guide or you can check out our list of the
safest online sportsbooks
and start real money betting in Vermont now!
Get Started Now
If you're ready to get a bet in or you've got a hot tip burning a hole in your pocket, you can turn that tip into cold hard cash right now.
Just head back to the top of the guide, select the real money VT betting sites that're best for you, and get your bet live. You can have action on an upcoming game, match, or race in a matter of minutes.