Tom Clancy's Rainbow Six Siege has been around for quite a while now! It is one of the most established first-person shooters in the esports niche, featuring a top-notch competitive scene and a healthy gambling community.
The wagering portion is what we'll be focusing on here. Rainbow Six betting options are readily available to fans and gamblers. Significant events might not be open all year long, but when they are, you can rest assured that the top esports bookies will have proper coverage.
When talking about the best platforms for betting on Rainbow Six, here are your best options in 2021:
get_cta id="262039″ copycolor="cta-full-detailed"]
We often get asked, what is the best esports bookmaker? There are plenty to choose from, but we'd start with the following. These sites have been reviewed by our team and check all the boxes.
What Is Rainbow Six?
As mentioned in the introductory paragraph, Rainbow Six Siege is classified as a tactical first-person shooter (tac FPS). Developed by Ubisoft, R6S was released on December 1st 2015, but its esports scene hadn't taken off until well into 2016. Sure, the first top-tier events were hosted in February 2016, but they weren't all that popular because the game's balance was way off.
Slowly but surely, the folks over at Ubisoft fixed the gameplay and balancing issues, and the Rainbow Six esports scene's popularity was inevitable.
Watching the games was fine for a brief period; it didn't take esports bettors too much effort to join the rapidly growing scene. Betting on Rainbow Six was a widely accessible niche, and most betting platforms started offering R6 betting odds by the end of 2016.
These days, online Rainbow Six betting campaigns are a common occurrence. They're further fueled by massive events scattered throughout the year. We'll talk more about the events later, no worries!
For now, let's focus on the history of Rainbow Six's esports scene!
Popularity of Rainbow Six Betting
The first notable Rainbow Six event was the ESL Pro League Year 1 Season 1.
Back then, the game's esports scene was still played on both PC and Xbox One. That tradition was quickly abandoned in 2017. Although, it did stick around in lower tiers, which is understandable.
The first year, 2016, featured three ESL Pro League Seasons. That equals to six events, and a total of $350,000 in prize money. The event locations were scattered all around the globe, including Katowice, Burbank, Leicester, Cologne, and Boston.
The second year, 2017, featured the game's first Invitational (two of them, technically), as well as three additional ESL Pro League seasons. The total prize pool doubled, from $350,000 to $700,000. But that's nothing considering the rapid increase of prize pool money that followed.
2018 was the year that featured the first-ever Rainbow Six Major.
The ESL Pro League changed their nomenclature (featured Season 7 and 8) and had one less event than what the fans were used to at the time. The total prize pool was abnormally high too, standing proudly at over a million bucks.
That's nothing compared to 2019's total prize pool of over $3,000,000. 2020 will be the record-breaking year, though… The first (and only) event, Six Invitational 2020, packed $3,000,000. Keep in mind, we're only counting the prize pools of the most notable R6S events out there. These are the events that make up for the majority of Rainbow Six betting presence!
Most Popular Rainbow Six Events to Bet On
As mentioned earlier, Rainbow Six doesn't have big tournaments all year long like CSGO. But there's still a good number of them. Pauses in between betting opportunities are there, but they're pretty short… especially in the COVID era that has massively impacted the way Rainbow Six events pan out.
Despite the changes, the game has kept its two biggest event series, Majors and Invitationals. If you'd like to start betting real money on Rainbow Six Siege, these are the events you should go for:
Six Invitationals Betting Opportunities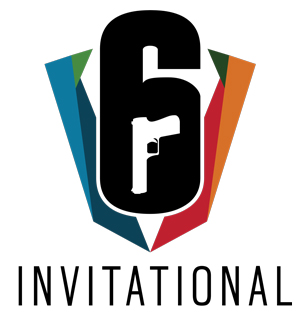 Six Invitationals always were and still are the biggest and most prestigious events on Rainbow Six esports calendar. Year in and year out, they deliver the most thrilling R6 action, the biggest prize pools, and the best teams in the world.
Six Invitational 2021 had $3 million in the official prize pool, a million of which went to the winning team, Ninjas in Pyjamas. It gathered 20 teams from six regions and showcased top-tier R6 gameplay for twelve days. With that said, if you're interested in real money Rainbow Six gambling, Six Invitationals should be on your radar!
Six Invitationals Betting Guide
Betting on Six Majors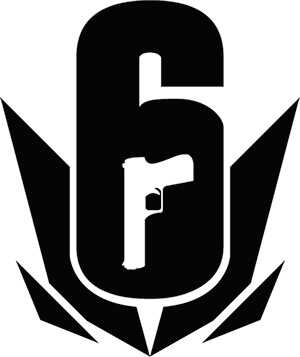 Six Invitationals are the biggest, but Six Majors are not to be taken for granted! We're talking about biannual events that usually happen in May and November. They have smaller prize pools, $500,000 for the most recent iterations, but still feature all the best teams in the world.
As for the betting coverage, Majors are covered as well as the Invitationals. We're talking about outrights and a whole bunch of match props. You will have plenty of stuff to bet on during these events; there's no need to worry!
How to Bet on Rainbow Six Online
Betting on Rainbow Six Siege is pretty straightforward. You don't even have to leave your home. Everything you need to do can be done online, which is fantastic if you're interested in betting on Rainbow Six online.
But there are specific rules you have to follow:
For starters, you need to be of legal age.
Your identity will be confirmed through the authorization of a government-issued ID.
On top of that, you need some sort of online means of payment, one with some money on it.
In fact, we reckon there are lots of you who have yet to make their first Rainbow Six betting slip.
Here's a quick step-by-step guide:
The first step when learning how to bet on R6 is pretty straightforward. You need to find a proper bookmaker, register for an account, and confirm your identity. After doing all three of these things, you'll be ready to take on the next step!

The second step is to get informed on the usual practices within the esports betting industry. You can skip this step if you have some solid knowledge of online sports betting. If not, inform yourself about the jargon and learn all the basics before you start placing bets.

Once you know the difference between a single and an accumulator, it's time to start looking for Rainbow Six betting options. Typically, they can be found within the esports category/hub on the left side of esports betting platforms.

Once you've found Rainbow Six, navigate to your preferred match and select the team you think will win. Only do so after you've done enough research on the given match and deeply analyzed both sides.

The final step is to enter your stake amount. Don't go overboard with your first bet. Take things slowly, and don't bet more than $10 for your first wager. There's really no need for that. Once you're done with entering your stakes, there's one thing left to do. Click on the "place bet" button, and you're all done!
Best Rainbow Six Betting Sites
Finding good real money Rainbow Six betting sites online should be your top priority! Settling with a lousy betting platform will steer you away from betting on esports matches, and you don't want that to happen, do you?


As far as the best real money Rainbow Six betting platforms go, here's the lineup for 2022.
get_cta id="262039″ copycolor="cta-list"]
How to Find More Esports Bookies
Key Characteristics of Good Esports Betting Platforms
What criteria did we take into consideration when making this list of esports betting sites with R6 betting odds? What sort of characteristics are important? What makes these online gambling sites the best platforms for betting on esports?
There's no simple answer to these questions.
We have to look deeper into the core elements of esports bookmakers to understand what brings the most customer satisfaction. Of course, that's easier said than done because everyone prefers different things.
But, objectively, the key elements that make good Rainbow Six betting sites are as follows:
Good customer support
Great variety of esports markets
Fluid and responsive website
Intuitive page-to-page navigation
Plenty of esports specials
Live Betting on Rainbow Six
Yes, live betting is a thing! It's been around for more than a decade in sports betting waters but has slowly made its way into esports betting markets, too.
What is live betting all about? What does it bring to the table? Well, it's just pure fun! Nothing beats the ability to place bets on ongoing matches you're watching live. Pure fun, no exaggerating!
Here are a few pros and cons to live betting on Rainbow Six:
Pros of Live R6 Betting
Cons of Live R6 Betting

Betting on ongoing matches
Allows people to bet based on momentum
Incredibly fun

Very addictive
Pushes people into chasing losses
Often results in half-baked bets
Based on impulse bets
Best Apps for Betting on Rainbow Six
There are two notable apps/platforms that you need to check out—if you're going to be betting on Rainbow Six, that is. First is Strafe Esports. We're recommending this app left and right and it's not biased. Strafe Esports is genuinely the best smartphone app for esports betting enthusiasts.
Siege.gg is the go-to betting website for all R6 esports fans and bettors! It's basically the HLTV of Tom Clancy's Rainbow Six! Statistics, infographics, news, rankings, schedule, everything is nicely put together and makes perfect sense.
Most Common Rainbow Six Bets You Can Place Online
There's more to online R6 betting than the basic match-winner wagers. There's a lot more to online esports betting than that, come to think of it. Specials are one thing, live betting options are another. Heck, these days, R6 betting sites also offer esports accumulators, too. It's a diverse market, this one, so you better get yourself up to speed before you go on your next Rainbow Six betting adventure!
Rainbow Six Specials
Have you guys heard about special bets? These bets don't take match outcomes into account. Instead, they are based on a wide array of in-game occurrences and can be set up in many different ways. The most common special Rainbow Six betting options are as follows:
Total rounds over/under
Player vs. player kills/assists
Player with most first kills
Operator vs. operator totals
Correct match score
Live Bets
What's the difference between specials and live bets? Well, the only real difference is the fact that live bets can only be placed while the match is still active. Live bets can be specials, too.
You can bet on stuff like player vs. player kills/assists while the match is still active, assuming one player doesn't already have 10 kills advantage over the second-place fragger.
Typically, though, people love on live match-winners because they make the most sense, not just in sports but esports betting, too. Long story short, they bring an extra level of excitement to an already entertainment-packed industry!
Accumulators
If you're in it for the money, accumulators or parley bets ought to be the thing you're looking for. Accumulators are wagers with several matches, all of which have to be guessed correctly for the accumulator to be a winning one. The odds are significantly higher than they are with a single, since they multiply with each other then with the stake itself.
However, keep in mind that's correctly guessing 4+ matches can be rather risky, meaning you shouldn't go all in with massive stakes on Rainbow Six accumulators.
Frequently Asked Questions About Betting on Rainbow Six
It's legal in some countries but illegal in others. Real Money Rainbow Six betting, legislation-wise, often falls into the category with other sports betting markets. As such, many countries consider it as a legal form of betting and don't have laws specifically designed for betting on esports.
Skin betting, on the other hand, operates in the gray area of online gambling regulations. It's not exactly illegal, but it's not the safest online gambling method, so we advise you to stay away from it. If you want to bet on Rainbow Six online, you better do it via real money bookmakers!
If you're considered over the legal gambling limit and if your country doesn't prohibit esports gambling, you will not get in trouble for betting on Rainbow Six Siege. But if your country strictly prohibits gambling online, then you're better off not testing your luck.
There is a handful of top tier Rainbow Six events that have comprehensive betting coverage. Of course, Six Invitational is at the very top of the list. It's the biggest R6 annual event, featuring the best teams from all regions and impressive prize pools. If you're thinking of betting on Rainbow Six, Invitationals are the best choice!
But Six Invitational happens just once every year. If you're lucky enough to have wanted to bet on R6 right before the start, then you're in for a fun time! If you aren't that lucky, other (smaller) events will have to suffice.
We're referring to the likes of Rainbow Six Majors. They were a lot more prestigious before COVID but have now switched to online gameplay and are divided into several regions. They're still quite popular, though, and bookies tend to cover them appropriately.
Well, it depends on how tech-savvy you are. If you know your way around web browsers or you've used online bookmakers before, doing everything from setting up your account, depositing money, and playing your first bet, shouldn't take more than 20 minutes. Of course, pre-bet research is not included - that's a whole different story.
For people unfamiliar with web browsers and online betting, it should take a bit more. It all depends on how quickly you are able to learn page-to-page navigation. We're talking roughly half an hour, here - nothing special.
In conclusion, real money Rainbow Six gambling is not time-consuming!
If we're talking about peak viewership, then the 2018 and 2019 iterations of Six Invitational are the most popular ones. As for the hours watched criteria, Six Invitational 2021 is leading the charge. The biggest R6 events have around 130,000 average viewers. To put things into perspective, the 2021 Six Invitational had over 306,000 peak and over 156,000 average viewers.
You can find good Rainbow Six gambling sites virtually everywhere. If you don't like going to brick-and-mortar bookies, you'll be happy to know most of esports betting is done online... Rainbow Six betting included.
That said, Reddit and Google should be your biggest friends here! We don't like to brag, but we have plenty of esports betting guides here as well! If you're struggling with something, chances are we'll have the answers you need!

Final Thoughts on Online Rainbow Six Betting
There you have it, lads! That's pretty much all you need to know to get started with your Rainbow Six betting adventure. Remember, don't bet with the money you can't afford to lose, and don't place any half-baked bets! Stick with these two rules, and you shouldn't have any major issues with real money Rainbow Six gambling!
As for this Rainbow Six betting guide, let's wrap everything up by going through the key facts:
Rainbow Six is a tactical first-person shooter focusing on teamwork and operator compositions. It is one of the most popular tac-FPS titles in the world, with its competitive scene growing stronger with each passing year.
Betting on Rainbow Six Siege might not be as popular as betting on CSGO, Dota 2, or League of Legends, but it's maintaining solid demand during the game's biggest events.
Sites that offer real money betting on Rainbow Six aren't difficult to find. All major online sportsbooks now feature bets on esports, which means they offer Rainbow Six betting opportunities, too.
Rainbow Six Siege is popular because of its tactical elements and highly competitive online multiplayer. Plus, the game is updated frequently, often changing the meta with new operators and all sorts of buffs and nerfs.
It takes no university degree to start betting on Rainbow Six. Everyone can do it! All you need is a stable internet connection, a means of online payment, and roughly half an hour of free time. That's it, that's all there is to it!