get_cta id="262039″ copycolor="cta-full-detailed"]
Even though FIFA betting is not the most important esports betting discipline out there, it's showing solid growth year in and year out. According to Loot.Bet's 2020 esports betting statistics, FIFA was ranked fourth among all esports markets by total betting volume. Yep, EA Sports' soccer simulation is right behind the big three, CSGO, Dota 2, and League of Legends, meaning the demand for FIFA betting sites is only going to keep on increasing!
These are some of the best real money betting sites with FIFA odds. If you're reading this during a big FIFA event, chances are these bookies feature lots of betting options for it. Go ahead, take a closer look… but make sure you make a thorough comparison before registering and depositing your hard-earned money.
Top FIFA Betting Sites
(*These FIFA betting sites don't accept US customers.)
But don't just take our word for it! Give these sites a visit and see for yourself!
If you're not quite ready to head off and start betting on FIFA then we encourage you to stick around and finish this page to learn more about how to pick a legit FIFA betting site that suits your needs. We'll also cover a few FIFA betting strategy tips to get you started off on the right foot.
What Makes a Good FIFA Betting Site?
Obviously, people who have yet to start betting on esports don't know much about the standards and norms in the hobby. Esports betting is no exception; the learning curve is the same, just as every other hobby or niche out there.
Finding information as a beginner is what shapes and develops one's path into the hobby. As far as betting on FIFA and other esports titles is concerned, the most important factor you need to keep tabs on is the quality of your go-to bookmaker.
So, what is a bookmaker? And what are the key aspects that make a good bookmaker?
Hold onto your horses, cowboy! Let's take things one step at a time. Right below this paragraph, you'll find the six most important virtues that make for good online FIFA betting sites. They're listed in no particular order, but they're all (more or less) equally important.
FIFA Esports Betting Bonuses
The first thing we'll talk about in this section are esports bonuses! Yes, sir! Just like sports bonuses, online bookmakers feature esports bonuses, too. If you're only going to bet on esports and nothing else, you should look for a site that features a generous esports bonus.
If you think you've found the perfect FIFA betting site, but it doesn't feature esports bonuses, check if it has some sort of a new user incentive.
Typically, we're talking about welcome bonuses here, such as bonuses based on the initial deposit. These are fine. They're not esports-specific, but they do the job.

Variety of Esports Markets
Obviously, you're here to find the best FIFA betting sites online. But there are lots of other esports titles you can bet on. Don't limit yourself to just FIFA betting and nothing else. Experiment with other stuff, like CSGO, Dota 2, or League of Legends.
To do so, you'll have to find a bookie that supports a variety of esports markets. However, since you're looking for top esports betting sites for FIFA, finding one should be no issue at all!
Customer Service Quality
That's right; customer service quality is one of the most important factors to consider for good FIFA betting websites. But you may be wondering, "Why would such a trivial matter be so important?" Well, online bookmakers are complex. A lot of things can go wrong, which is why bookies need personnel that'll resolve customer issues and guides them through certain aspects of online esports betting.
Surprisingly enough, some bookies don't really care about user experience. They're in it to make a quick buck, and that's all. Obviously, you'll want to avoid these types of bookies when you're FIFA betting online.
In fact, Customer service quality is important for two reasons.
First, customer service effectiveness is the cornerstone of a satisfactory customer experience.
Second, FIFA betting sites with top-quality CS are typically outstanding across all other departments.
Ease of Use
This one goes without much thought. Ease of use is important in such complex environments. I'm not saying esports betting sites are immensely complex, but they can definitely seem difficult to beginners. If you're just starting out, the best way to test a site's ease of use is to start navigating through the different esports and sports markets. You'll notice right away which bookies seem right and which seem to require extra steps just to get to the basic stuff.
Another thing to note here is mobile-friendliness. Nowadays, most online betting activities are performed with smartphones. Desktops and laptops are in a distant second place.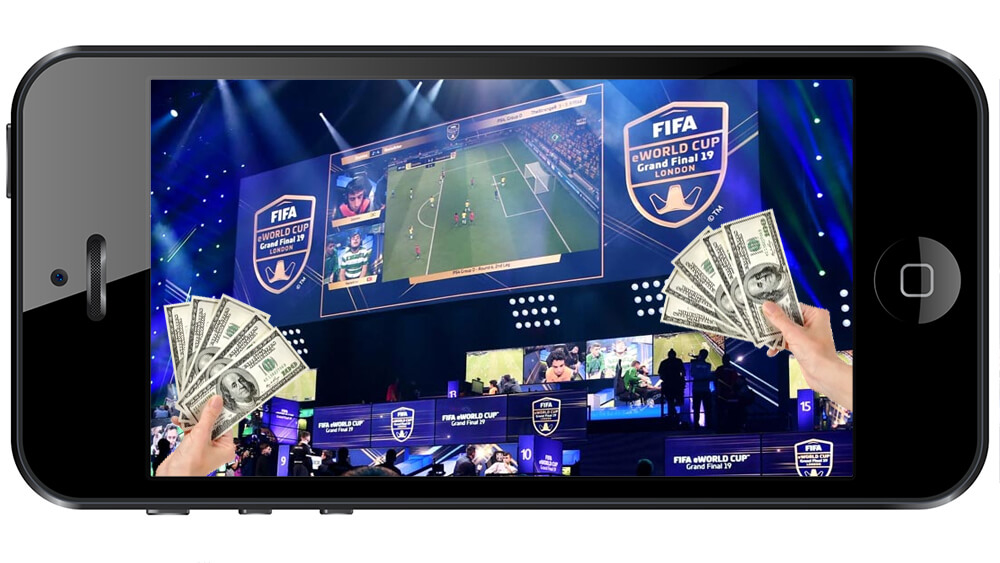 With that said, the importance of mobile-friendliness is pivotal! While betting on the fly might not mean a lot to you right now, think about how it might be impactful in the long run. If you think you might love this whole esports betting thing, futureproof it by opting for a mobile-friendly platform.
FIFA Betting Options
As you'll see down below, there aren't that many specials featured during big FIFA events. It all comes down to match-winners, handicaps, and outrights… with the latter being reserved for only the biggest events like the FIFA Global Series.
If you want to have the best-possible bet variety at your disposal, you should go back to the top of this page and pick one of our favorites!
Available Payment Methods
Lastly, payment methods! Just like customer service quality, available payment methods are "hidden" in the background but often make or break users' betting experience. The golden rule here is simple – the more, the merrier!
Comparing the Best Online FIFA Gambling Sites
| | BetUS | MyBookie | BetOnline |
| --- | --- | --- | --- |
| Year Established | 1994 | 2014 | 2001 |
| Welcome Bonus | Up to $2,500 | Up to $1,000 | Up to $1,000 |
| Bonus Rollover | 10x | 10x | 10x |
| U.S. Players? | Yes | Yes | Yes |
| In-Play Betting? | Yes | Yes | Yes |
| Bitcoin? | Yes | Yes | Yes |
| Live Chat Support? | No | Yes | No |
| Phone Support? | Yes | Yes | Yes |
| Sign Up Now! | Visit BetUS | Visit MyBookie | Visit BetOnline |
These are the best real money FIFA betting sites as well as their key information. It's worth checking out if you're thinking of joining one of them.
Blurring the Lines Between Digital and Conventional Soccer
In these trying times, FIFA has been the anchor that connected fans with the game of soccer through virtual esports events. Many soccer teams started getting involved with esports.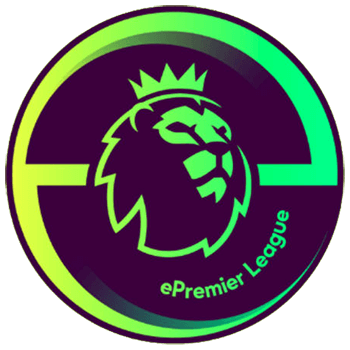 The ePremier League is the perfect example of FIFA esports blurring the lines between digital and conventional soccer. There are other examples too, ePremier League is not the only one. FIFAe World Cup, FIFAe Club World Cup, and FIFAe Nations Cup are just the tip of the iceberg of the depth of FIFA esports.
The same can be said about FIFA betting sites, too! They've also been on the frontline of connecting the digital and physical football, especially during the first lockdown, which halted all top-level soccer competitions.
Why Do People Bet Real Money on FIFA?
Why do people bet on FIFA esports? Heck, why do people bet on other esports too? What is it with people ho bet on other people playing video games?
Well, it's fun, is all! Esports betting is as fun as betting on conventional sports. The passion is there as well, just like international rivalries, intricate storylines, and more. Plus, both sports and esports betting are profitable… if you know what you're doing, that is.
Blurring the Lines…
We've already talked about the first one. FIFA games are actively working on further blurring the lines between the digital and physical game of soccer. The betting aspect followed, and it's one of the main reasons people bet on FIFA online these days. This effect was most obvious during early 2020; with all soccer leagues at a pause, betting on FIFA esports was the first thing soccer fans jumped to.
Thrilling 1v1 Action
On another note, FIFA is a brilliant soccer simulation. Yes, it still does possess some arcade elements, but for the most part, it's the ultimate soccer simulation as far as popularity and gameplay complexity go. On top of that, it offers a unique 1v1 action that's not that common in the world of esports. Yep, 1v1 and 2v2 are by far the most popular game systems in FIFA esports.
These matches focus more on individual skillsets and players' abilities to adapt to their opponent's playstyle. Competitive FIFA is a joy to watch, even for a casual player. It really is the next best thing you can have when real international soccer is out of the equation.
Best FIFA Betting Bonuses Online
What about bonuses? Are they still important? Well, yes they are – who doesn't like bonuses?
Even though these days the bookies feature more ridiculous rollover requirements than ever before, people still prioritize generous bonuses over other aspects like bet variety and customer support.
While we're not saying you shouldn't value bonuses when picking out your next FIFA bookmaker, you shouldn't put them at the top of your priority list. There are many factors bearing much greater importance!
| Bookmaker | Bonus |
| --- | --- |
| BetUS | 100% welcome bonus up to $2,500 |
| MyBookie | 50% welcome bonus up to $1,000 |
| Bovada | Welcome bonus up to $500 |
| BetOnline | 50% welcome bonus up to $1,000 |
| Buff.bet | €25 free bet and 100% welcome bonus |
| Betway | $30 in free bets |
| BetNow | Welcome bonus up to $2,500 |
| 22Bet | 100% welcome bonus up to $122 |
| 888Sport | $30 in free bets |
| Arcanebet | 100% welcome bonus up to $100 |
| GGbet | 100% welcome bonus up to $100 |
| Unikrn | $250 first deposit bonus |
FIFA Betting Sites to Avoid
There are numerous online betting sites that offer FIFA bets. However, many of them aren't really good for you. Many won't give you a good enough betting experience, which is why you should learn how to differentiate the good from the bad.
The golden rule of thumb is straightforward here – stick with licensed bookmakers and you'll be alright. How to tell which bookies are licensed, though? Well, licensed ones will emphasize their licenses at the bottom of their home page. Plus, they'll have all your typical payment methods like credit cards and online wallets, whereas their unlicensed counterparts usually work with cryptocurrencies and skins.
Don't get us wrong; many licensed bookies offer cryptocurrencies too. There is one thing, however, that licensed bookmakers never support… and that's in-game skins.
Long story short, FIFA gambling sites you should avoid are those featuring skins as the only method of payment. You're welcome!
Most Common FIFA Esports Bets
Unfortunately, you won't find that many different bet types for FIFA matches. That's because, although the genre is still rapidly developing, bookies aren't willing to take on the additional risk associated with deeper betting coverage.
For that reason, most real money FIFA bookmakers only support match-winners, handicaps, and outright.
Match-Winners
The most basic bets you can place on FIFA gambling sites. Just pick the team that you're sure is going to win the match, enter your desired stake, and place your wager. If your team wins, you win the bet – they don't come any simpler than this! If your team loses, however – better luck next time!
Handicaps
These bets are popular in clashes that have one massive favorite and an underdog. In these scenarios, you can bet on artificially given disadvantage (handicap), which will increase the base odds. Handicaps AKA spreads are enjoying massive popularity in sports betting circles but have finally found their way into esports betting waters as well.
Outrights
Last but not least – outrights! If you appreciate long-term bets more than match-winners, then these are the bets you'll love to place. Outrights, AKA outright winners, allow you to bet on the winner of the whole tournament instead of just a single match.
Three Tips for Using FIFA Betting Websites
Let's step away from the gameplay and turn our attention back to FIFA betting sites. After all, that's what you're all here for! If you're keen on registering for an account in a few minutes, you might want to take a look at the three following FIFA betting tips.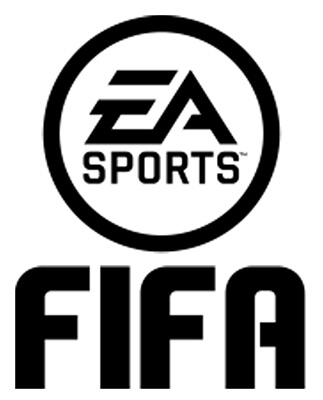 Investigate the Players
Soccer is more than just the sum of individuals in a team; it's so much more than that. However, when we're talking about betting on FIFA, individual player form is half of your job. You see, FIFA esports are typically based on 1v1 matches, and form means a lot in FIFA.
You'll have to search far and wide to find up-to-date stats, though. You might even have to check players' social media accounts to see the latest updates. It's all worth it, especially if you can beat the bookies and get the info as fast as possible.
Plan Ahead
If you're thinking of consistently betting on FIFA events, you'll have to plan ahead. FIFA events aren't the most popular betting options out there, so you'll have to find a list of credible sources to push your betting endeavors forward.
Manage Your Betting Budget
Whether you're into FIFA esports betting sites or other online betting markets, bankroll management is always going to be at the top of your list of priorities. If you're not good at managing your betting budget, perhaps online betting isn't for you.
What do we mean by "budget management?" It's fairly simple. Set aside a fixed amount of money each month to use for your betting endeavors, and don't invest more after splurging through the budget. Take a break and come back next month with a fresh plan.
FIFA Esports Betting FAQ
The best FIFA betting odds can be found at the top of this page. There's a table featuring the best FIFA betting sites available at the moment. It's regularly updated based on changes, improvements and other factors in the niche.
If you're too lazy to scroll back on your own, just click here and we'll do the scrolling for you. We're positive that these are the sites with the best FIFA odds available.
As mentioned earlier, betting with FIFA coins just isn't worth it. You can get your account banned in a jiffy, and you could even get in more trouble with the law, depending on where you live.
That's why real money FIFA betting sites are the optimal choice, assuming you're a resident of a country that deems online esports betting legal. Once again, if you're not sure about your country's online betting laws, it's best to consult your local betting authorities.
Several names come to mind when discussing the biggest FIFA esports events. FIFA events that people love to bet on are certainly FIFAe World Cup, FIFA e Nations Cup, and FIFA Global Series, as well as esports variations of big European leagues like eLa Liga, ePremier League, and eChampions League.
You have to be over 18, though that number might even be higher depending on your country of residence. If you're not sure what the legal age limit for online gambling is in your country, then you should check with your gambling regulators to avoid getting fined later on.
The list of supported payment methods for online gambling activities grows larger and larger with each passing year. Right now, these are the most common payment methods available on online FIFA bookmakers:
Credit card
Sofort
Neteller
EcoPayz
Skrill
Bitcoin
Litecoin
Ethereum
Discover
American Express
Person to Person
We've already explained the kind of FIFA betting sites you should avoid at all costs. However, we didn't give you any concrete names. Here they come:
CSGO Suite
WTF Skins
CSGO Roll
CSGO Empire
CSGO 500
CSGO Live
CSGO Fast
Gamdom
Daddy Skins
Dat Drop
Mind you; these are all CSGO skin betting sites focusing around Valve's popular FPS. However, they often include betting options for other games, including everyone's favorite soccer simulation.
Yes, live betting is a thing! It's been a thing in the esports betting industry for quite a while now, but was available only for the biggest esports titles like CSGO, LoL, and Dota 2.
However, the niche is heading into a direction where live betting will be supported by virtually all available online bookmakers and most available esports titles. FIFA betting, a rapidly growing niche, is getting its fair share of live betting love in recent months. If you're thinking of betting on the likes of FIFA Global Series and eWorld Cup, chances are olive bets are going to be available!
Yes, FIFA betting sites are available on smartphones… Well, most of them, at least. If smartphone support is the number one priority on your list, then you should check out the
best mobile betting sites
.
Whether we're talking about intuitive mobile-friendly websites or dedicated and fully converted smartphone apps, one thing is certain – people love the convenience brought forth by mobile betting. As such, it has become a standard in this growing industry and, sooner or later, you won't be able to find FIFA betting websites that don't support mobile betting.
Unfortunately, you won't find a lot of specials on online FIFA bookmakers. Like we stated several times already, betting on FIFA is still miles behind CSGO, LoL, and Dota 2 betting scenes. It's growing at a steady pace, but it's just not there yet.
The lack of demand means bookies aren't willing to dedicate more resources for risk assessment of deeper betting options (read specials and live wagers). With that said, you'll only be able to bet on match outcome most of the time. We're talking about the standard match-winner wagers here. The same goes for pretty much all FIFA esports events out there.
Believe it or not, you can bet with your FIFA FUT Coins. It's not too difficult to find such betting options online, but we have to warn you, it's best if you avoid them! Betting with FIFA coins is not safe, and don't let anyone convince you otherwise. Not only is your account going to get banned (sooner or later) but you could also end up in trouble with online gambling bodies.
The best place to bet on everyone's favorite soccer simulation are legit real money FIFA betting sites. They have all the security shenanigans you can think of, and also represent the only legal form of betting on FIFA esports events.
Keep in mind, though, that betting laws vary from country to country. If you're not sure esports betting is legal where you live, it's best to contact the local gambling authorities. They'll point you in the right direction!