Overwatch is a relatively new esports title by Blizzard Entertainment, released back in May 2016. The folks over at Blizzard Entertainment wanted to get back into the esports ecosystem with a highly-competitive team-based title. They wanted to incorporate the best from both esports crazes—first-person shooters and multiplayer online battle arenas.
Overwatch has exploded in popularity for gamers and bettors alike so, if you're interested in betting on Overwatch online, but you're not sure where to start, our top Overwatch betting sites list ought to be just what you need.
get_cta id="262039″ copycolor="cta-full-detailed"]
Overwatch was a huge hit right off the bat! The game combined first-person perspective, relatively small maps and round-based gameplay from FPS games, and a variety of characters and LTTK (long time to kill) mechanics from MOBA games. The mixture was absolutely phenomenal, and it greatly helped Overwatch climb to the very top of the gaming industry.

However, the game took a bit more time to develop its esports scene. More precisely, the game's esports scene kickstarted in late 2017 with the birth of the Overwatch League, a franchised competition focusing on team partnerships and long-term stability.
The Overwatch League is the bread and butter of Overwatch esports, the only top-tier competition featuring the world's greatest Overwatch talents. It's nothing surprising, considering the fact it's a fully closed-off league with virtually no external competitive contacts.
The rise of the OWL led to surging demand in Overwatch betting online. Gamers, amazed by the game and its fast-paced gameplay elements, wanted to test out their luck and try to earn a few extra bucks on the side. Overwatch sportsbooks online became a hot topic, and the trend doesn't seem to be going away.
Key Factors That Make Great Overwatch Betting Sites
You've just skimmed through our recommended sites to bet on Overwatch online, but you still have no idea which one to use. It's nothing alarming. Take things one step at a time and you'll be alright!
In other words, before you put the ring on any of the aforementioned Overwatch esports betting sites, it's important to understand their key characteristics. Let's go through them so you can paint a better picture and hopefully choose the ideal bookie that perfectly fits all your needs.
Customer Service
Customer service is there to help you out if things go south. No matter the origins of your troubles, customer service will be there to fix them. That's why it's important to join a bookie that pays close attention to the quality of their customer service team. The best way of doing so is by checking out the number of available channels. The more, the merrier!
Payout Speed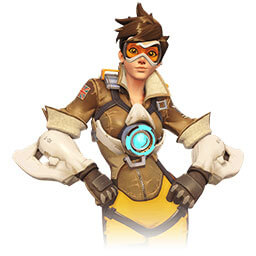 As far as payout speed goes, you can expect to wait around 24 to 72 hours. The waiting time greatly depends on three factors—your bookie, your payment method, and the amount of money you're trying to withdraw.
Contrary to popular belief, there's no concrete way of speeding up your payouts, unless you're willing to switch to a different bookie who's known for having the fastest internal transaction processes or switch to a different payment method. You could try and win less money, but we doubt that's a viable solution.
Reputation
Needless to say, the reputation of online betting sites with odds on Overwatch goes a long way, especially these days when information is readily available across the internet. Even though there are fake online reviews, it doesn't mean you should avoid them altogether. Online reviews can be a healthy source of information and can guide you to make a better decision.
A golden rule of thumb is as follows: Never settle for bookies with extremely negative online reviews and always dig as deep as you can, especially when it comes to relatively fresh bookmakers. Opting for some of the biggest names in the online betting industry is never a bad choice. Bookies who've managed to stand the test of time are obviously playing their cards right, literally and figuratively, so you can't really go wrong by choosing them.
Bonuses
Finally, let's talk about bonuses! It's true what the majority of people say about them. Most bonuses are merely a gimmick used to trick people into joining additional betting platforms and wasting their money.
However, if you read the fine print and understand the terms and conditions of the bonuses at your bookie of choice, you have nothing to complain about. After all, it's free "money" and, despite the majority of bonuses requiring ridiculous rollovers, they can still provide a ton of entertainment.
Overwatch League – The Overwatch Event to Bet On
As mentioned above, the Overwatch League is the bread and butter of Overwatch's esports and esports betting scene. It's an annual event that lasts for a solid part of the year. It's divided into several parts, including preseason, regular season, all-star show-matches, and post-season a.k.a. playoffs.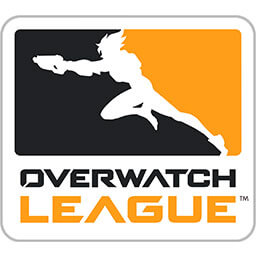 Once again, the OWL is a fully franchised league featuring 12 teams that are direct partners of the league itself. Basically, OWL is for Overwatch what the NBA is for basketball…
That said, if you're interested in betting on Overwatch League, the only competition you should consider betting on is the Overwatch League. Yes, the Overwatch World Cup is a solid choice too, but over 90% of your Overwatch bets should be during the OWL.
Our biggest esports events guide is a great place to learn about other top-tier esports events if you're interested in that sort of stuff!
What Types of Bets Are Available on Overwatch Betting Websites?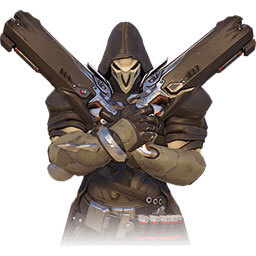 Special bets have become an irreplaceable part of the esports betting online arsenal. The majority of esports betting sites with Overwatch odds go out of their way to present their markets with as much bet versatility as they possibly can.
In terms of Overwatch, there's a handful of special esports bets you should know about before starting your real money Overwatch betting online endeavors.
Correct Result
This is pretty straightforward. You have to guess the correct score based on the matchup length (f.e. Bo3, Bo5, Bo7). The odds are high, but so is the risk, so beware!
Total Kills Team/Player
Totals seem to be the fastest-growing special across all major esports. In terms of Overwatch matches, totals are typically based on team and player kills. It's up to you to decide which one to pursue in your Overwatch bets.
Player vs. Player Kills
This bet is also based around total kills, but instead of betting against the average number specified by the bookmaker, you're given two players, and you have to guess which of them will walk away with more kills.
There are many more specials available on esports betting sites with Overwatch odds; these are just the most popular ones. Not all esports bookies feature the same number of specials, though! Always make sure the bookie you're thinking of joining has all the specials you're ever going to need.
Overwatch Betting Sites FAQ
There's only one section of our Overwatch betting sites guide left, and it's the FAQ section. The most commonly asked questions and answers regarding the ever-growing presence of Overwatch betting sites can be found right down below.

From the legislative perspective, betting on Overwatch is not prohibited by any international gambling laws. The same goes for most countries that don't have explicit prohibitions on online gambling or betting. That said, it's best to check with your local gambling authorities if you want to be 100% sure.
If, however, you're asking about the bookies' side of things, betting on Overwatch is as legit as betting on all other esports titles out there. Most online bookmakers that offer esports bets offer them for a wide array of esports, typically including not just Overwatch but the likes of Dota 2, CS:GO, and League of Legends. If you know where to look for esports betting sites (the list at the top of this article is a fine start), you'll be alright!
There are numerous means of payments that are common in the ever-changing world of online betting. We're not just talking about your typical online payment methods such as Visa and Mastercard, but a number of additional gateways, including the likes of Skrill, Moneta.ru, ecoPayz, Sofort, and more.
In recent times, cryptocurrencies have become all the craze in the online betting world. Nowadays, all major Overwatch betting sites support deposits and withdrawals via cryptocurrencies. However, even in this day in age, only the biggest crypto specimens are supported. We're talking Bitcoin, Litecoin, and Ethereum. There are a few more options, some of which are betting-specific, but we'll leave you to explore those on your own.
If you're still worried about payment methods for online getting, you can always explore our esports betting sites guide, which offers a fair bit of information on that subject.
When talking about Overwatch betting, the highest demand falls down to the single biggest event in Overwatch's competitive ecosystem. Of course, we're referring to the Overwatch League, the core of competitive Overwatch.
Unlike other largest esports events, Overwatch League is based on a franchised system that runs all year long, just like its real-world sports counterparts. Typically, the competition starts in February and ends in late September. Matchdays are pretty frequent, meaning sites to bet on Overwatch online always have odds to offer you.
Use attribute "a" for answer.
Even though there are shady online bookmakers, we can still say with certainty that the vast majority of Overwatch esports betting sites are in pretty good shape, safety-wise. These days, SSL encryption and RNGs (random number generators) are setting the bar high, making it almost impossible for wannabe hackers to get close to your personal information.
In other words, if you're using well-known esports betting sites, you have nothing to be afraid of. If, however, you're using an unknown betting platform, it might be time to make the switch to a more reputable one.