Show me the money! This is an echoed cry you can expect to hear from gamblers in the Show-Me State looking to get into real money gambling action.
Whether you're looking to go to one of the state's 13 brick and mortar casinos or you're looking to try out one of the best Missouri online casinos—you have options.
In this guide, our team looks at the pros and cons of gambling online in Missouri, what your different options are, and how to get yourself into the real money action! If you want to play online casino games in Missouri right now, check out our list of the best Missouri online casinos below.
Online Casino Games in Missouri
Missouri may not be the first, second, or 40th state that comes to mind when someone asks you about gambling, but Missouri-based bettors know that the Show-Me-State has a lot to offer when it comes to online gambling these days.
The online betting marketplace is rife with options, but our ranking of the best online gambling sites for Missouri players should help you make the best decisions when it comes to where to play your favorite casino games over the internet.

Fortunately, you don't have to be on a riverboat to enjoy real money Missouri casino games like poker, blackjack, or slots anymore.
If you're reading this, the chances are good that you already know which games you like to play. The following are a few of the most popular games you'll get to enjoy at any of our top-ranked Missouri gambling sites:
Poker
Video Poker
Blackjack
Slots
Baccarat
Roulette
Keno
Scratchcards
Video Keno
Video Blackjack
New Missouri Gambling Apps
While the advent of the internet has made it easier than ever before to enjoy your favorite casino games, advancements in mobile technology have enhanced the experience even further!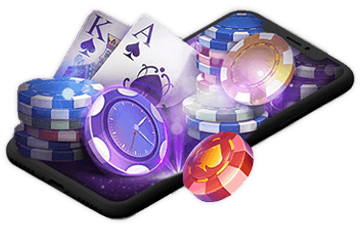 These days, all of the best online betting sites now feature corresponding mobile betting apps that you can download right to your mobile phone or tablet with ease.
The best online casino apps for Missouri residents are free to download, and you can play real money casino games even if you're nowhere near a land-based casino.
What are a few features that make Missouri casino apps worth your while? Let's take a look.
Game Variety
Visiting a traditional casino is usually fun, but land-based casinos only have so much space. Mobile bettors have a huge advantage over in-person bettors when it comes to accessing a variety of casino games.
The best Missouri casino apps have all sorts of different versions of your favorite games, including poker, blackjack, roulette, and slots.
These Missouri gambling apps have a little something for everybody.
If you're a high roller looking to place big real money bets, you can find the perfect game for your needs at any of the MO casino apps we recommend.
If you're a more casual bettor looking to get some practice in before you bet the big bucks, the best mobile online casinos in Missouri can deliver that experience, too.
Banking Options
Another advantage mobile casino sites for Missouri players have over land-based casinos is the ability to accept a wider variety of payments.
If you want to play poker, blackjack, or anything else for real money, you can make a deposit into your account with anything from a major credit or debit card to a cryptocurrency. Needless to say, you can't put that Bitcoin to good use if you're frequenting a Missouri riverboat casino.
Real money casino apps will also let you withdraw money from your account using those same banking options.
The withdrawal process is quick and easy nowadays, which means you can transfer your winnings from your betting account to your bank account within a matter of minutes.
Bonuses and Promotions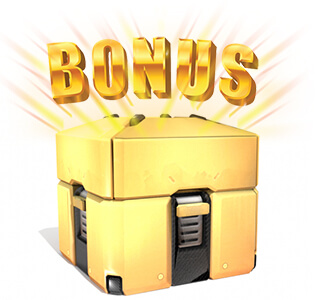 Missouri casino game apps also feature all of the same bonuses and promotions that you'll find on standard online casinos.
With so many online casino apps out there nowadays, betting platforms are having to get creative in order to separate themselves from their competitors.
One way they can do that is by offering users attractive bonuses, which means they are willing to put free money into your account that you can then use to play real money casino games online. What's not to like?
The vast majority of USA casino apps come loaded with bonuses and promotions you can utilize time and time again. From welcome bonuses to reload bonuses to daily and weekly promotions, the top MO casino apps are always looking for ways to sweeten the pot to keep users coming back for more.
Convenience
First and foremost, using Missouri casino apps is all about convenience. Unless you happen to have a casino in your basement, playing real money casino games via mobile device is as convenient as it gets.
For the record, we don't recommend opening a casino in your basement, because that's probably illegal.
Missouri gambling apps that pay out real money can give you everything you could ever want out of a mobile betting experience!
If you're in the market for a quick, easy, fun, and profitable way to play casino games, look no further than the variety of Missouri casino apps available today.
Missouri Online Casino Banking Options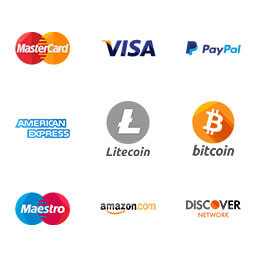 One of the big questions a lot of people have when they want to gamble online in Missouri is how the movement of money works.
Is depositing money hard? Does it take forever to get your winnings? What banking options are available?
All of these are fantastic questions that you need to understand before moving forward with getting started.
Here are some fast facts about online banking at online casinos in MO. Bear in mind, these facts are only true if you choose a top reputable Missouri casino site.
Several easy-to-use options exist for deposits and withdrawals, including debit cards, credit cards, PayPal, Western Union, e-wallets, crypto, paper checks, direct deposit, and bank wires.
The average cashout time for your winnings is about three business days.
The range of time for cashouts is between a few hours and around seven business days. Where you fall in that range depends on which cashout method you choose.
Crypto is the fastest cashout method in Missouri.
Almost all deposit methods give you instant access to your funds. The longest you should ever have to wait is about five minutes.
Your first withdrawal could take longer because you have to fill out some validation forms. If you want to avoid this, you can request to fill these forms out at any point in time, including right after you create your account. We highly recommend doing this.
Gambling at Online Casinos in MO vs. Gambling in Person
Not every state in the US has the option to choose between gambling online or gambling in person. As the lucky residents of the state of Missouri, though, you get that privilege!
This brings up the next logical question—which is the best option for you? Well, here are a few reasons that we're fans of betting at the top online Missouri casino sites instead of betting in person.
Convenience
There is no argument that real money Missouri online casinos are more convenient than getting in your car and heading to the casino. You don't have to drive anywhere, you don't have to get dressed, you don't have to deal with people, and you don't have to wait in line.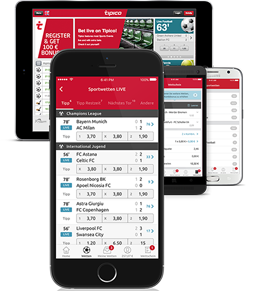 You can enjoy all of the same exciting action except right from your house. If convenience is important to you, Missouri gambling online could be the right solution.
There are now Missouri casino apps that you can download right to your mobile device! Convenience is one of the biggest perks of gambling online in Missouri.
There are so many different Missouri gambling sites to choose from that cater to your specific needs.
Safety
A lot of people incorrectly feel that gambling online is less safe than gambling in person. Here's the reality:
When you play at Missouri online casinos, you don't have to walk through dark parking lots, carry around large sums of money, worry about people swiping your chips, or fear that you're going to get into an altercation with a drunk person.
Yes, the internet has its own risks, but technology has come a long way in the over two decades since online casinos first began.
Missouri online casinos are much safer than gambling at brick and mortar establishments.
You also have plenty of different options! You can visit twelve different Missouri gambling sites in one night by surfing online or even download Missouri casino apps and see which ones you like best. The options are endless!
Opportunities
If you like options and the opportunity to play online casino games for money in Missouri, you're going to love the MO gambling sites we've recommended. Online casinos don't have the limitations of floor space and staffing when it comes to choosing which games to offer.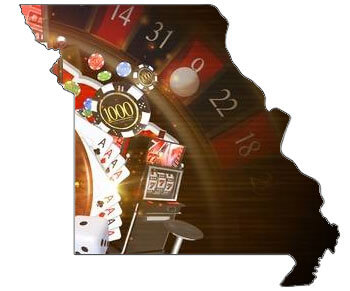 In a brick and mortar casino, older games get pushed out for newer games, which could mean your favorite finds itself in a back closet.
Online, though, you don't see old games deleted when new ones are brought on. At the best real money Missouri online casinos, you just see the opportunities continue to grow.
Bonuses
In-person casinos used to be the bomb when it came to getting freebies for your play. It was easy to score free hotel rooms, free buffets, and other great rewards.
Unfortunately, the world has changed, and casinos operate on tighter margins to keep up with rising costs. This means that getting these bonus perks in person requires a lot more play on your part. This is where the best online casino sites and Missouri casino apps shine.
You can start seeing Missouri casino bonuses in the form of deposit bonuses, cashback, loss rebates, VIP points, and more, even if you're a low-limit and casual player!
Stakes
Want to play your favorite casino games for lower stakes? New to the game and want to learn without putting a lot of money at risk? This is another area where Missouri online casinos shine.
Because of the lower overhead and no limits on how many tables they can have, the casino can offer games at much lower stakes. This means that you can play blackjack or craps for pennies a hand instead of the $5, $10, or even $25 limits you might see at the casino during peak hours.
Here's the best news if you're struggling to decide between gambling online in Missouri or heading out to the casino. You don't have to pick one or the other! If one weekend you feel like getting in the car and heading out to one of the state's casinos, great! This doesn't mean that the following weekend you can't choose to take your action online and download Missouri casino apps. It's certainly not a zero-sum game. Many gamblers in the state take full advantage of both options when they best fit the situation.
In-Person Casino Options in Missouri
When you do need to scratch that live casino itch, you do have several options in Missouri. Currently, you have 13 options you can choose from in the state.
As you'll see, much of the landscape is dominated by a few operators with offerings available in multiple cities.
| Casino | Address | Hours |
| --- | --- | --- |
| Ameristar – St. Charles | 1 Ameristar Blvd, St Charles, MO 63301 | 24/7 |
| Ameristar – Kansas City | 3200 North Ameristar Drive, Kansas City, MO 64161 | 24/7 |
| Argosy Casino | 777 NW Argosy Casino Pkwy, Riverside, MO 64150 | 24/7 |
| Harrah's Casino – Kansas City | 1 Riverboat Dr, North Kansas City, MO 64116 | 24/7 |
| Hollywood Casino – St. Louis | 777 Casino Center Dr, Maryland Heights, MO 63043 | 24/7 |
| Isle of Capri – Boonville | 100 Isle of Capri Blvd, Boonville, MO 65233 | 24/7 |
| Isle of Capri – Cape Girardeau | 777 Main St, Cape Girardeau, MO 63701 | 9AM-3AM |
| Casino KC formerly Isle of Capri – Kansas City | 1800 E Front St, Kansas City, MO 64120 | 24/7 |
| Century Casino Caruthersville formerly Lady Luck Casino | 777 E 3rd St, Caruthersville, MO 63830 | 9AM-1AM |
| Lumiere Place | 999 N 2nd St, St. Louis, MO 63102 | 24/7 |
| Mark Twain Casino | 104 Pierce St, La Grange, MO 63448 | 10AM-2AM |
| River City Casino | 777 River City Casino Blvd, St. Louis, MO 63125 | 24/7 |
| Jo Frontier Casino | 777 Winners Cir, St Joseph, MO 64505 | 10AM-2AM |
Online Gambling Laws in Missouri
Missouri is another state that finds itself in the gray area when it comes to regulated and legal online gambling.
Here's what we know: Currently, there are no laws on the books in the state of Missouri that outlaw online gambling or make it explicitly illegal.
Generally, the accepted interpretation of this is that you are legally allowed to play, but online casinos are not allowed to hold their headquarters or operate within state lines. In other words, your options as a player are limited to offshore Missouri gambling sites.
What's an offshore gaming site? Glad you asked! All this term means is that the online casino chooses to have its operations based in a country other than the US.
For example, BMW (the car company) has its headquarters in Munich, Germany. Technically, this phrase would make BMW an offshore car company. As you can see, it doesn't really mean a whole lot that affects you.
In the future, we do expect the state of MO to lay out more guidance for how it wants online casinos in the state to operate.
Until then, it's our interpretation that the absence of any law making gambling online in the state illegal is a green checkmark in the win column. Once the state does roll out its guidance, we can expect to see some changes, including online providers with operations based in the state moving in.
Other Real Money Gambling Options for Missouri Gamblers
Feel like doing some sports betting or pulling up a chair at the poker table? You're in luck! Not only do you have access to tons of top Missouri online casinos, but you also have access to plenty of Missouri online sportsbooks and Missouri online poker rooms.
What makes these so awesome? Here are a few reasons:
The MO poker rooms connect you with players around the state, the country, and the world. This means you can get access to bigger tournaments, better action, and games 24/7.
These MO sportsbooks give you action on games and sporting events that are happening within the state, around the country, and around the world. Whether you want to bet on the Chiefs game or on a random European basketball league game, you'll have the option. In fact, these sportsbooks are known to offer more action opportunities than brick and mortar books!
Many of the top online betting sites offer all three of these or two of them under the same roof!
We've provided a list of the best poker sites so you get the gambling experience you're looking for. You can also check out the top Missouri sports betting sites and start betting on your favorite sports teams!
How to Find the Best Missouri Casinos Online
Know What You Want
You aren't going to have much luck picking out the best real money MO casinos online for you if you don't know what that means for you.
What games do you want to play?
Do you want mobile capabilities?
What sort of look and feel do you like?
Are bonuses important to you?
Do you want live dealer games?
Start your search for the best Missouri casinos by answering these questions, and others like it. It will narrow down your search and help you find the online casinos that best suit you.
Test Drive the Games
Many of the best online casinos in Missouri give you the ability to try out all of the games for free. Some of these options even give you the chance to test-drive without creating an account! Take full advantage of this. The best way to determine which option is best for you is to try them out yourself.
We've done the heavy lifting finding which Missouri casinos you can trust. Now, it's up to you to take a few minutes and determine which of those is best for you.
Don't Get Bonus Blind
Bonuses are awesome. The best Missouri online casinos have some seriously awesome ways to reward new and existing players.
What's important, though, is that you don't only focus on bonuses when searching for a new online gambling home. This is especially true if you're looking at betting sites outside of our approved list of safe options.
Sometimes, less-than-savory online casinos use bonuses to cover up bigger issues. Enjoy bonuses but make sure you're only getting them from safe and reputable online casinos.
Staying Safe Gambling Online in Missouri
Stick to the Trusted Path – We're not trying to sound like life gurus here, but you need to stay on the beaten path when choosing Missouri online casinos. It can be tempting to try out a new site that hasn't been tested, especially if it offers a huge bonus. However, the best way to stay safe is to stick to the trusted betting sites like the ones recommended here.
Keep Your Account Protected – No matter how safe an online casino or online sportsbook is, you have to do your part to keep things safe. If you buy an alarm system for your house, but you never turn it on and leave the front door open, you can't expect to be protected. With your accounts at Missouri casinos online, you need to use strong passwords, always keep your passwords safe, and never log into your account on a public or shared device or network. Simple things can go a long way when it comes to keeping you safe.
Know the Laws – Thankfully, the state of Missouri is fairly supportive of gambling in the state. You don't need to look much further than the 13 massive casinos all across the state. That all being said, laws can change. Additionally, laws in particular cities and jurisdictions can be different. You don't need to run out and get a law degree. but do keep an ear to the ground every now and then. Periodically, check to see if any laws have changes that might require you to react. We don't anticipate anything, but it's best to be informed.
The slot machines, tables, and games are waiting for you! If you're ready to get into the real money casino action in Missouri, you're just minutes away from the action.
Head back up to the top of this guide and start checking out the different options available. We're confident that one of our favorite Missouri casinos online is going to be the perfect fit for you!
FAQs About Missouri Online Casinos
There are no laws on the books that outlaw or make online gambling illegal in the state of Missouri. Some critics would argue that the absence of law would make it illegal. However, all that does is make it unregulated. There are no laws on the books that make jumping jacks legal. Does that make jumping jacks illegal? We do expect the state over the next few years to better outline how it would like online casinos treated in the Show-Me State.
You sure can! The state of Missouri has plenty of top-tier online casinos ready to take your real money action. No matter what games you're looking to play, you can get action in MO without ever leaving the house.
Absolutely, under one condition. We can only vouch for the
Missouri online casino sites we've reviewed
and recommended in this guide. Unfortunately, not every option out there is on the up and up. We can be sure, though, that the options we recommend are. Our team works very hard to review, test, and vet every site thoroughly.
Does this mean that a Missouri casino site we don't recommend is going to be unsafe? Maybe and maybe not. There may be some options out there that are just fine. However, we can't guarantee anything (and you won't be able to either). We highly recommend sticking with the tried-and-true options to ensure a great experience.
The legal gambling age in Missouri for casino games is 21 years old. For the lottery and pari-mutuel betting, the age limit drops to 18 years old. And for charity gambling games, that limit drops all the way down to 16.
You can check out the top-rated online casinos in Missouri by scrolling to the top of this page! We only recommend the most
trust worthy US online gambling sites
that offer real money action.