Looking to gamble online in South Dakota? If you are, you can call off your search because we've got an incredible list of the best South Dakota online casinos open 24/7/365 to take your action!
No matter if you want to play slots, table games, or specialty casino offerings, these options have you covered. You can easily find your favorite online casino games at the best South Dakota casino apps and online gambling sites.
So, without further ado, let's look at the top online casinos in South Dakota right now.
5 Reasons We Love These South Dakota Casinos Online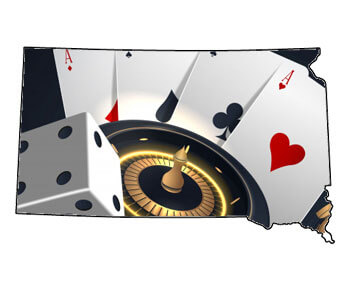 Great Bonuses
The real money South Dakota online casinos know how to spoil and take care of their players. Whether you're brand new or a loyal fan, you can expect to get some extremely lucrative bonuses when you gamble online in South Dakota.
Generally, the things you'll see could include deposit bonuses, VIP rewards, free bets, free spins, and swag.
When we're selecting our list of the best South Dakota casinos online, bonuses are one of the more important things we look at.
How do these South Dakota casino bonuses work? Great question. Each bonus has its own terms and conditions that you need to meet to claim your reward. On that same token, the rewards and perks you earn will vary as well.
One of the most common bonuses you can get at the top SD online casinos is a welcome bonus. Generally, this includes what's known as a deposit match. The casino will match the amount of money you deposit up to a certain percentage and dollar-amount threshold.
Here's what that looks like:
If you were to get a 200% deposit bonus on a $50 deposit, your bankroll online would be $50 + $100 in bonus money for a total of $150! All of that money would be yours to play with.
Can you withdraw that money right away? Not exactly. Yes, you can withdraw the $50 you deposited at any point in time, no matter what. However, the bonus $100 is going to have to be gambled a certain number of times before it's eligible for a withdrawal.
This ensures that people don't just make a deposit, earn a bonus, and hit and run the sites. It's 100% standard across the industry, and it's nothing to worry about if you plan on playing regularly.
Here's a look at some of the best South Dakota casino bonuses available online:
Easy Banking Options
You'll never see us recommend any real money South Dakota online casinos that don't have the banking side of the house down pat. What does this entail? Glad you asked!
This means that we'd like to see the following at South Dakota gambling sites:
Flexible deposit options that give you instant access to your bankroll
Flexible withdrawal options that get you and your winnings connected fast
Secure and trusted integrations that you can rely on
Each of these real money South Dakota gambling sites are going to offer different options for making withdrawals and deposits.
Some of the most common options you can expect to see include credit cards, debit cards, crypto, PayPal, e-wallets, bank transfers, wire transfers, checks by courier, and money services (like Western Union).
Each of these different options will have varying deposit limits, time frames, and possibly fees.
Here's what you can expect to see at most South Dakota casinos online:
Minimum deposits range from around $10 to $25
Rarely any fees on a deposit
Deposited funds are almost always available immediately for play
Most top SD casino sites offer at least one free withdrawal monthly
Additional withdrawals may come with a small fee
Cashouts take on average between two to seven business days, depending on the medium you choose
Crypto cashouts are always the fastest and almost never carry a fee
Crypto deposits can often earn you an additional deposit bonus (it saves the casino money they can pass on to you)
Superb Customer Service
One area that gets overlooked too often when reviewing South Dakota online casinos is the quality of the customer service. It's imperative that a great online option have the right tools in place to help you out when you have a question or need assistance.
We are confident that the top South Dakota gambling sites we recommend have the following:
Support available 24/7/365
Fluency in English
Sufficient training and resources to fix your issues
Extensive FAQ for common issues
Several mediums of contact (phone, email, chat, social media, contact form, etc.)
High-Quality Games
Real money South Dakota online casinos would be pointless if they didn't offer the high-quality games that you want to play. When we're reviewing the available options, we spend a lot of time assessing the quality of the options available.
Are there enough options for players to have the variety they deserve?
Does the casino offer the latest and greatest games?
Does the South Dakota online casino offer classic favorites?
Are there multiple variations available for rulesets with table games?
Is the casino still adding new games as they are released?
Are the games coming from the top developers in the industry?
It's a lot to cover, but it's critical to ensure you have a good time gambling online in South Dakota.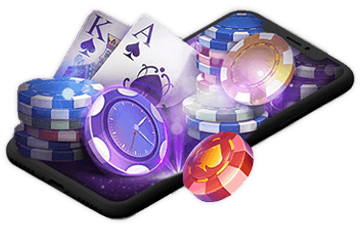 What sort of games are available at SD online casinos? It depends on the provider.
However, there are some staples that you can expect to see at most of the options we've recommended.
The only exception might be a site that's 100% dedicated to slots not offering table games or specialty games.
Other than that, though, expect to see some variation of all of the following games:
Table Games – You'll find the most common like blackjack, roulette, craps, baccarat, and Three-Card Poker
Slots – This includes classic games, new releases, and branded games (The Hangover Slot or The Batman Slot)
Video Poker Games – You'll find the most common including several different rule variations
Specialty Games – You can play keno, bingo, and scratchers
Lottery Style Games – You will either have access to conventional lotto or site-run games
Learn More About Real Money Online Casino Games
Top-Notch Graphics and Animations
Not only do the best online South Dakota casinos need to be fun and functional, but they also need to look great!
If it feels like you're playing a game built in someone's basement over the weekend, you're not going to have a very good time.
All of the SD casino apps and online gambling sites you'll see recommended in this guide are loaded up with great graphics and slick animations that will further enhance your gambling experience!
Online Gambling Laws in South Dakota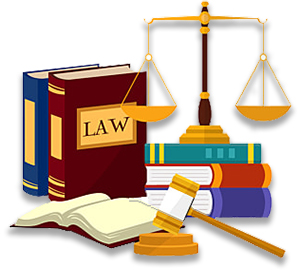 When it comes to gambling online in South Dakota, there's an ongoing discussion about how to interpret the current laws on the book.
On one side of the debate, many people claim that there aren't clear enough laws regulating online gambling, which makes it illegal.
However, on the other side of that debate, people claim that the absence of these laws leaves the road open for online gambling in the state.
Who is right? That's a decision you'll need to make for yourself. Here's what we do know:
The state has a favorable stance towards gambling, as evident by the many casinos throughout the state.
From what we know, no one has gotten into any trouble for gambling online in the state of South Dakota.
The verdict will have to be yours until the state lays out some clearer legislation. If you're in need of a more definitive answer, you'll need to reach out to a gaming attorney in the state.
The Top Brick and Mortar Casinos in South Dakota
While we're big fans of gambling online in SD, that's not your only option. Throughout the state, you have several casinos and gaming facilities where you can get some real money action on your favorite games. As the area is quite spread out, most of the options fall within the same cities.
So, if you live close to the major cities with larger populations that have these casinos, that's great. If not, the value of online gambling is that much higher for you.
| | | |
| --- | --- | --- |
| Casino | Address | Hours |
| Cadillac Jack's Gaming Resort | 360 Main St, Deadwood, SD 57732 | 24/7 |
| Gold Dust Casino and Hotel | 688 Main St, Deadwood, SD 57732 | 24/7 |
| Mineral Palace Hotel and Gaming | 601 Historic Main Street, Deadwood, SD 57732 | 24/7 |
| Grand River Casino and Resort | 2 US-12, Mobridge, SD 57601 | 7 AM – Midnight |
| Fort Randall Casino and Hotel | 7011, 38538 SD-46, Lake Andes, SD 57356 | 10 AM – Midnight |
Here's a look at our three favorite in-person casinos in SD:
1. Cadillac Jack's Gaming Resort
Our favorite pick for brick and mortar casinos in the state of South Dakota is Cadillac Jack's Gaming Resort. The casino has 22 table games, including blackjack, craps, and roulette. And if you're looking for live poker action, Cadillac Jack's has its own live poker room for you to try your hand. The list of slot offerings is also quite extensive, including favorites like Buffalo Gold, Fortune Charm, Diamond Fire, and Dancing Drums. All around, it's a great option to get your gamble on in the Mount Rushmore State.
2. Gold Dust Casino and Hotel
It might not look like much from the street, but there's plenty of great action inside of the Gold Dust Casino and Hotel. The casino has table games, including blackjack, roulette, Three-Card Poker, and Ultimate Texas Hold'Em. Looking for slot action? They've got that too, including favorites like Wild Indigo, Dazzling Thunder, Scarab Grand, and even The Price is Right. Oh, and a review of this casino would not be complete without commenting on the amazing food and drinks. Om nom nom!
3. Mineral Palace Hotel and Gaming Casino
Also located in Deadwood, the Mineral Palace Hotel and Gaming Casino is a great stop to get some 24/7 casino action. With over 320 machines, progressive slots, blackjack, Three-Card Poker, and Double-Deck Blackjack, there are plenty of games to keep the action going. Slot machines are available in several denominations, including pennies, nickels, quarters, $1, $5, and $25.
Is it okay to gamble online in South Dakota and in person? Absolutely!
Many patrons love the flexibility of being able to gamble in person when they want to get out and gamble online when it's more convenient. There is nothing that limits you from taking advantage of both mediums!
Heck, we've seen some people sitting at a slot machine in person while pulling a slot machine on gambling apps online. We think that may be over the top, but to each their own!
There's nothing wrong with downloading South Dakota casino apps and doubling your chances of winning real money in South Dakota while enjoying double the fun.
Other Real Money Wagering Options for South Dakota Gamblers

Here's some great news. Online casinos in South Dakota are not the only form of gambling action you can get. In addition to these forms of fun, you can also take advantage of online poker rooms and online sportsbooks.
You can download the top betting apps and bet on your favorite sports teams, place bets on horse races, or even bet on politics. You have plenty of other options to bet online in South Dakota!
What's great about the online poker options is that they link you with players not only in the state of SD, but also around the country and around the globe. This means you can get access to a lot more action than you may have thought possible!
Tips to Select the Best South Dakota Gambling Site for You
Choose multiple casino options if you need to. Sometimes, you have to choose a few different options to get everything you want in life. The same may be true with South Dakota online casinos. If you see something you love at one spot, but it's missing something that another option offers, join both sites! There are no limits to how many South Dakota casino apps you download or how many online gambling sites you can join, and it doesn't cost you anything extra.
Play the games before you deposit. All of the top South Dakota casinos online give you the chance to test out all the games before you make a deposit. In fact, some of the top options even let you play without creating an account! Why would they do this? It's because the sites are confident in their products and only want you to play online casino games in South Dakota if you actually like what they have to offer.
Understand the terms of the bonus you want to use. Bonuses are awesome. Getting free money and rewards for doing something you were already going to do is great. But it's important that you take the time to understand just how each bonus works. Take two minutes and read through the terms of service for the bonus that you're interested in. While there shouldn't be anything that catches you off guard, it's better to be safe.
Figure out what is most important to you. The first step in finding where and how to gamble online in South Dakota is to know what you want. What games do you like to play? What type of bonuses do you like? Is there a certain look and feel you're going for? Answer these questions first, and the process of finding the best South Dakota online casino site for you will be much smoother.
Don't overthink the process. Yes, it's important to take the time to find the right online South Dakota casino for you. However, if you end up making the wrong choice, as long as you chose a reputable site (like the ones listed in this guide), it's okay. You are never obligated to stay with any online casino. If you make a choice and don't like it down the road, simply cash out your money and move somewhere else. It's really that simple!
Get Started Playing Now!
Well, that's all you need to know to find the best South Dakota online casinos and get started today! The only thing left for you to do is make your final selection and get into the action. There's no harm in picking out multiple South Dakota online gambling sites to test drive!
When you find one you like, go for it! Create an account, make a deposit, and grab a seat in your favorite game.
FAQs About South Dakota Online Casinos
South Dakota law doesn't directly address the legality of gambling online. What this means is that it's a bit of a gray area. On one side of the argument, you have people that say the absence of a law making it illegal means that you're good to go. On the other side of the coin, you have people who claim that no law regulating things makes it illegal. In our assessment, there are no issues with online gambling in SD. However, for a concrete answer, you should reach out to a gaming attorney within the state.
Yes, you have several high-quality options at the best South Dakota casino apps or gambling sites! Your options include playing table games, slots, specialty casino games, lottery games, scratchers, poker, and sports betting.
Yes! That is, as long as you stick with South Dakota online casino sites that have been thoroughly vetted for safety, security, and reliability. Not every South Dakota casino site online is safe, but the ones recommended in this guide certainly are.
The legal gambling age in the state of South Dakota is 21 years of age.
Yes! The top online South Dakota casino sites are confident and proud of the products they offer. For this reason, they allow players to test drive almost all of the games completely free. In fact, many of the South Dakota gambling apps we've recommended don't even require you to create an account to give things a go. And in case you're curious, yes, the play money versions are 100% identical to the real money versions.
It depends on a host of factors, including the quality of the casino site, the cashout option you choose, and whether you fill out the necessary forms to cash out. Generally, though, the average cashout time at quality South Dakota casino sites is between one and eight business days. The fastest cashout method is cryptocurrency.
Pro-tip—you can fill out cashout forms at any point in time to reduce any extra wait. We recommend contacting customer support as soon as you make your first deposit to complete these forms and get them out of the way.
We sure think so! The two experiences are quite similar yet also quite different. If you're in the mood to be around a bunch of people who are also gambling, you're not going to be able to get that online. However, there are a lot of convenience perks that come with SD online casinos. These include being able to play from anywhere, never having to wait in lines at the cashier, never running into there being no seats, lower starting stakes, and the ability to control the environment you're playing in. If you're not sure which is right for you, you can read of the
pros and cons of gambling online vs in-person
.