Gambling in Wisconsin is alive and well, thanks to 25+ brick and mortar establishments and hundreds of the best online casinos in Wisconsin.
With so many options to choose from, how do you decide where to take your action? Well if you want convenience, big bonuses, and the ability to play your favorite casino games for real money 24/7/365, you've come to the right spot!
In this guide, our experts break down the best real money Wisconsin online casinos currently servicing guests and residents of the Badger State. If you need to know where to gamble online in Wisconsin and how to get started, this is the page for you.
Whether you're in Madison, Milwaukee, Green Bay, Caledonia, or anywhere else within the state lines, you're going to like what we have to share today.
Why You Should Gamble Online in Wisconsin
In WI, you have access to over 25 casinos and betting facilities throughout the state. While there are parts of gambling in person that are hard to replicate, it's also hard to ignore the overwhelming benefits that come with real money Wisconsin online casinos.
Here are a few key things to think about if you're trying to decide between gambling in person or gambling online in Wisconsin:
It's not an all-or-none decision. You can totally use both online gambling sites and brick and mortar casinos if you want to. Don't think that one prohibits you from taking advantage of the other option.
Convenience is through the roof online. Wisconsin online casinos offer incredible convenience that's hard to beat. No driving to the casino, no waiting in line, no dealing with drunk people, and no risk of never getting a seat to your favorite game. Technology really brings a lot of special benefits to the table when you choose to gamble online in Wisconsin. You can also play online casino games in Wisconsin right from the comfort of your couch by downloading Wisconsin casino apps to your mobile device.
Online betting is better for lower stakes. Have you ever wanted to learn a game without having to risk a lot of money? The best Wisconsin casino sites deliver. First, you can play the games completely free. This is the ultimate in no-risk learning. But if you want to get a little bit of a rush, you can do that, too. You can play online casino games for money in Wisconsin for extremely low stakes. In the casino, there are limited tables, so the casinos have to raise the stakes to make the most money. Online, though, the casino can create an infinite number of tables, so you can play games for pennies if you want to!
You can get better bonuses faster when you gamble online. In-person bonuses are hard to come by these days. Sure, you can snag a few free drinks at some casinos, but anything above that is a challenge. When you use the best Wisconsin online casinos, you get access to bonuses from the second you sign up! And what's really great is that low-limit players get bonuses as well. It's not just reserved for the high limit whales.
4 Reasons We Love These Wisconsin Casinos Online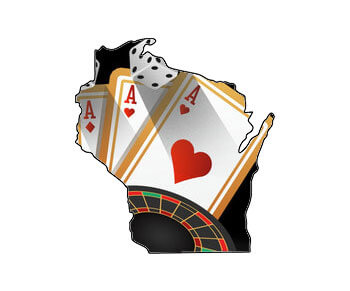 1. Tons of Casino Games to Choose From
Options. Options. Options. Two of the most important criterion our team looks at when determining the best Wisconsin online casinos are the quantity of the games and the quality.
We want to see hundreds of options from top providers for you to choose from. And those options better include classic favorites and the latest and greatest!
If you want complete flexibility in picking out the games you want to play, you're going to love these WI online casino sites.
2. Stakes Available Across the Board
When you gamble online in Wisconsin, you should have stake options from super low to super high. Ideally, we want to see high stakes that mirror the in-person casinos and low stakes well below the standard brick and mortar table limits. This just goes to drive more flexibility and convenience for you.
3. Trust, Security, and a Great Reputation
If you can't trust the Wisconsin online casinos you're playing at, there's no way you're ever going to have a good time. Before we recommend an option, our team conducts extensive research, testing, and analysis to figure out how the site stacks up.
You can rest assured that the options we recommend have your best interests at the forefront of their operations. Check out our list of the top safest online casinos.
4. Banking Made Easy
A chief concern for a lot of new online gamblers is how the transfer of money works. Here's the good news: If you use reputable Wisconsin casino sites, it's super simple.
The top providers have multiple ways for you to fund your account instantly and multiple ways to get your winnings quickly.
New Wisconsin Mobile Gambling Apps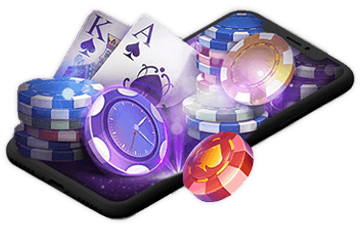 Wisconsin is home to a huge number of tribal casinos, bingo halls, and online casino sites. As you might expect, it's also home to some fantastic mobile gambling apps. More people are beginning to play through Wisconsin gambling apps every single month.
There are some perks to playing through WI casino apps, rather than desktop sites. The most obvious one is the ability to play your favorite games, whenever you want! The option to play casino games in Wisconsin while on-the-go is helping this industry grow quickly.
Many of the Wisconsin gambling apps are also offering their members fantastic sports betting options. It's easier than ever to place bets on your favorite teams and sports using just your phone.
All of the Wisconsin casino apps that are operating today are different. Some are large and offer a wide range of different betting options. Others are small and focus on a specific type of game.
You can check out some of the ones available below. You'll quickly see why these Wisconsin casino apps are growing so popular.
Online Gambling Laws in Wisconsin
When it comes to online gambling laws in Wisconsin, it's a bit of an interesting bag. Currently, the laws on the books do not outright ban gambling online. With that being said, the state legislature has made several statements in opposition to the safety of online gambling in what they call "virtual casinos."
So, what does that mean?
It depends on how you interpret it all. If you think stern statements from the legislature against the idea of gambling online make it illegal, you should probably avoid playing. However, if you look more at what's on the books (more importantly, what isn't), you probably see no problems in playing at all.
Ultimately, our opinion is that it's a gray area. No one to date that we're aware of has ever gotten in trouble for gambling online in Wisconsin. But if you really want to have a definitive answer on the legality, you should reach out to a gaming attorney familiar with the state laws.
Banking Options Available at Wisconsin Online Casinos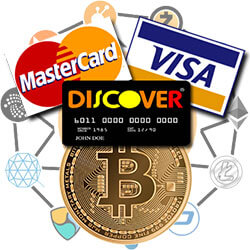 The chief concern many new players have when Wisconsin gambling online is that they're going to have to jump through 100 different hoops to fund their accounts and to cash out their winnings.
Here's some great news: That's not the case!
The best Wisconsin online casinos offer a ton of flexible, safe, and easy to use methods to move your money around. You can rest assured that the real money Wisconsin casino apps and gambling sites we've recommended at the top of this page are the safest and most secure sites when it comes to your money. We also ensure that all the Wisconsin casinos online on our list have common banking options and are easy to use.
Some of the most popular banking options you'll see include:
Credit Cards
Debit Cards
PayPal
E-wallets
Cryptocurrencies
Bank Transfers
Wire Transfers
Checks by Courier
Prepaid Cards
Money Services (like Western Union)
Here are some key takeaways you'll want to know about banking online in WI. Bear in mind that these takeaways assume you are using reputable and trusted Wisconsin online casinos like the ones outlined in this guide.
The fastest way to get your money offline and online in Wisconsin is through cryptocurrency. However, only use crypto if you fully understand what you are doing.
Most deposit methods give you instant access to your funds to start playing immediately.
Cashouts take on average between one business day and seven business days.
The exact amount of time it takes to get your money depends on which of the cashout methods you choose to use. Additionally, you will have a few forms to fill out on your first withdrawal, which may slightly slow down the process.
Pro Tip:
You can actually fill out the forms for your first deposit at any point in time to save time. We recommend reaching out to customer support at the Wisconsin online casinos you choose to play at and ask for any cashout verification forms. If you fill them out right when you create your account, you won't have to wait any additional time when you're ready to withdraw your winnings.
Land-Based Casinos in Wisconsin
Sometimes, you just get the urge to try your hand with Lady Luck in person. Luckily, you have a lot of options to choose from in the state of Wisconsin. Remember, there's nothing wrong with playing in person and playing online, depending on how you're feeling.
Many gamblers in WI choose to play online during the weeks and when they can't travel and then at land-based casinos when they want a night out.
Here are a few of our favorite Wisconsin casinos:
| | | |
| --- | --- | --- |
| Casino | Address | Hours |
| St. Croix Casino Danbury | 30222 WI-35 #77, Danbury, WI 54830 | 24/7 |
| Menominee Casino Resort | N277 WI-47, Keshena, WI 54135 | 24/7 |
| Ho-Chunk Gaming Wisconsin Dells | S3214 County Hwy BD, Baraboo, WI 53913 | 9 AM to 1 AM S-T, 9 AM to 3 AM F-S |
St. Croix Casino Danbury
A casino brand with several locations around Wisconsin is the St. Croix group of casinos. The location in Danbury is one of the nicest with food, entertainment, and lots of gaming. Patrons can expect to see action on table games, over 500 slots, and more. If you're looking for a place to test Lady Luck in person, look for the turtle.
Menominee Casino Resort
Described by one reviewer as "The Disneyland of Casinos," this location is a great spot for 24/7 gaming action in the Badger State. The casino in Keshena offers table games, tons of Vegas-style slots, and bingo action. And if you're looking for something unique, don't forget to check out the mini-casino nine miles north called the Thunderbird.
Ho-Chunk Gaming Wisconsin Dells
One of several locations across the state, Ho-Chunk offers a ton of great entertainment, food, and gaming. Gambling-wise, expect to see table games, slots, bingo, and off-track betting. The casino also has a great rewards program where those people who choose to play a lot can cash in on a lot of great perks.
The best online casinos in Wisconsin are safer than playing in person. Here are a few reasons why in Wisconsin, online casinos are safer than playing in person.
You don't have to carry around cash.
You aren't around people who might cause you harm.
There's no risk of losing your money by accident.
You don't have to drive in traffic or walk through dark parking lots to get to the casino.
Other Real Money Gambling Options for Wisconsin Gamblers

Table games and slots aren't the only forms of gambling online in Wisconsin that you can find. In fact, many of the same providers we've recommended offer action on other things like sports betting, racebook action, and poker.
What's neat about these options is that not only do they connect you with players within the state of Wisconsin, but they also connect you with players around the country and the world! This means more action, bigger bonuses, better promotions, and more chances to win.
If sports betting is more your thing, you can now bet on sports in Wisconsin for money right from your phone! Just download the newly released Wisconsin betting apps! Our experts have researched and sifted through many real money Wisconsin gambling sites until we found the ones that are the safest, most secure, and best fit your needs.
Tips to Choose the Right Wisconsin Online Casinos for You
It's okay to choose multiple sites if you need to. Sometimes, when you're grocery shopping, you end up going to multiple stores to buy everything you need. The same can be said about real money Wisconsin gambling sites. Sometimes, you might need to have a few options at your disposal to get everything you want. Here's the good news: It doesn't cost you anything to have multiple accounts. You can use them at the same time, and it also may give you the ability to chase multiple bonuses at once.
Realize that you are never locked into an option. Yes, we think you should now dedicate some time to choosing the best Wisconsin casino sites for you. However, you should also realize that you're not going to be locked in if you ever change your mind. If the casino site you choose doesn't turn out to be what you want, that's okay! You can always choose to withdraw your money and give another casino a try. There are plenty of real money Wisconsin online casinos you can choose from.
Read up on the bonus terms if you choose to take advantage. Wisconsin casino bonuses are awesome. But they only stay awesome when you take the time to use them properly. Before you choose to use a sign-up bonus or VIP program, take a few minutes to read through the terms of service. Yes, it's boring, but often there are some occasional nuances you should be aware of.
Test the games out before you make a deposit. You'd test drive a car before you bought it, right? Then, why not test-drive Wisconsin casino apps and sites before you sign up? All of the best WI casinos at the top of the page allow you to test out the games completely free before making a deposit. This is a fantastic way for you to see if you like the site, determine which games you want to play, and make the most well-informed decision.
Stick to the reputable casino options. The number one best tip we can give you when choosing where to gamble online in Wisconsin is to stick to the beaten path. There are so many safe online casinos to choose from that there's no reason to end up at a sketchy site. All of the best Wisconsin casinos online we've recommended at the top of this page have been fully vetted by our team of experts for safety, security, and reliability across the board.
FAQs About Wisconsin Casinos Online
When it comes to Wisconsin online gambling, it's our interpretation that it's neither legal nor illegal. Confused? We'll tell you exactly what we mean below. And just as a disclaimer, we are not attorneys, nor do we pretend to be. If you need a definitive answer for some reason, please reach out to a licensed gaming attorney.
Currently, the laws on the books in Wisconsin do not directly make gambling online illegal. But on that same token, that means there are no laws outlining the regulations for the games online. Many people argue that this means it's illegal, and many argue that it means it's legal. It's up to you to make your own assessment.
With that being said, it's important to point out that no one, to our knowledge, has ever gotten in trouble for gambling online for money in Wisconsin.
Yes, there are hundreds of online casinos offering action for gamblers in the state. While not all of these casinos are of high quality, there are several top-notch options you can choose from. If you're looking for the best Wisconsin casinos online, check out the options we've listed at the top of this guide.
If you choose to gamble online in Wisconsin at a casino that our team has researched and fully vetted, then yes, you can trust that online casino. Can you trust 100% of online casinos in the state? No. Some of the options out there don't have your best interests at heart. This is why our team spends so much time, effort, and resources curating our list of the best WI casinos online. That way, we can confidently recommend options that we know you can trust.
The legal gambling age for most forms of gambling in the state of Wisconsin is 21 years old. However, if you're interested in playing bingo, you can do that at the age of 18 for real money.
Absolutely! Wisconsin is now home to a huge number of world-class mobile casino apps. Each of the WI real money mobile casinos is safe and provides all of the same games as desktop sites do. Make sure to look at the banking options provided through the Wisconsin casino apps you are interested in before deciding to join them.
Yes! Mobile gambling in Wisconsin has never been easier. Every month, more residents here are realizing how fun and easy it is to play their favorite games using Wisconsin casino apps. Most gambling fans love the ability to make bets anywhere, at any time. All you have to do is download the Wisconsin casino apps to your phone. You can also just pull up any one of the top recommended WI gambling sites in your web browswer.
Use attribute "a" for answer.