If you're from Australia, you might be struggling to find the best betting sites in the land down under.
Well, there are a couple of considerations when it comes to Australian betting sites, including the legality, type of site (sportsbook, casino, all-in-one), and site reputation.
In this article, we'll break down how to sort through the new betting sites in Australia, as well as give you our top recommendations for quality Australian sportsbooks.
Top 3 Australian Betting Sites
There are new sports betting sites in Australia popping up every day, so it can be hard to know which ones are legit. Thankfully, there are some big-name sports betting sites and Australian online casinos that have remained constant providers of great odds and fantastic games.
MyBookie

MyBookie is one of the best sportsbooks in Australia and abroad. They've been online since 2014 and are licensed by both the Curacao and Netherlands Antilles gaming control boards.
They offer betting on all the popular sports, and some niche sports as well, including bowling, chess, darts, and billiards.
They also host live betting options for players who want to get in on the action! These live odds are easy to find and cover a wide variety of in-play games.
MyBookie accepts deposits from Mastercard, Visa, Person 2 Person, and a handful of cryptocurrencies. Plus, new players can claim a 100% deposit bonus up to $1,000, as well as reload bonuses of 25%.
MyBookie also has an online casino where you can play:
Blackjack
Roulette
Slots
Baccarat
Poker
And more!
Betway

Betway continues to impress with their selection of sports, esports, and casino games. Their sportsbook is well-stocked with niche and mainstream sports alike, including UFC, golf, rugby, snooker, and pesapallo.
And if you're an esports fan, then Betway is the place to go for all your video game betting needs. They offer more props on games like CS:GO and Dota 2 than most other major sportsbooks.
And their casino is home to thousands of casino games, ranging from slots and interactive video poker, to live dealer table games and tournaments.
New players at Betway can claim a free bet and 100% bonus on their first deposit! Plus, Betway has frequent promotions on certain sports or betting lines to really boost your rewards.
Make deposits at Betway using 22 banking methods, including:
Visa
Mastercard
PayPal
Neteller
Skrill
Unibet

Unibet is one of the largest sportsbooks available for Australian players. They offer betting on:
American football
Basketball
Ice Hockey
Horse Racing
Tennis
Golf
Boxing
Rugby
And much more!
Funding your account at Unibet is simple, with their variety of credit/debit card options and e-Wallet options.
Plus, first-time players are eligible to claim a 100% bonus up to €200, as well as be reimbursed for a free bet of up to €30! While these bonuses aren't the greatest, they still are worth signing up for.
Not to mention Unibet's online casino, which features loads of slots, table games, and tournaments!
[ Back to Top ↑ ]
How To Choose The Best Australian Betting Sites
Nowadays, it can be difficult to find the right betting site that not only meets standards of security and fairness but also meet your requirements for betting options and available games.
But thankfully, there's a lot of great info on the web about online sportsbooks and casinos that can help you make an informed decision.
When looking for a good Australian betting site, there are a few easy questions you should ask:
What Sports Do They Offer?
Smaller sportsbooks will probably only offer sports that attract a lot of attention. Many sites only offer betting on national sports like basketball, American football, soccer, and cricket.
Large sportsbooks are likely to have a wider selection of international events. They might also include niche sports like badminton, go-kart racing, chess, or darts.
Sports that aren't popular in Australia will be hard or impossible to find in smaller sportsbooks.
Are They Reputable and Licensed?
As with any country, it is important to choose a betting site that is licensed by a reputable jurisdiction. The most popular jurisdictions for online gambling licensing are the UK and Malta, but some new sites have also been recently licensed in Curacao and Costa Rica.
Licensed bookmakers will also provide you with information about their odds, how they settle bets, and the maximum payout they will offer on each event.
Do They Offer Comprehensive Betting Options?
The best Australian betting sites will offer a wide range of betting options on multiple different sports.
Your betting site should offer a balance of moneyline, spread, prop, and total wagers. These are the most common betting lines available for Australian gamblers, and reputable sportsbooks will offer them on many different sports.
Smaller sportsbooks have lower betting limits, so their odds will be tighter. They might offer better odds on early events to attract a lot of action, but the odds will improve as the event draws closer.
Large sportsbooks typically receive bigger wagers from bettors looking for higher payouts. They will offer wider odds on more obscure events, but there is a chance that the line could skew too far in their favor.
Some betting sites also use pari-mutuel wagering or other similar systems where the payout is determined by the total amount of money wagered rather than a fixed moneyline. This can make your betting riskier, but it also increases your chances of getting a larger payout.
What Are Their Banking Methods?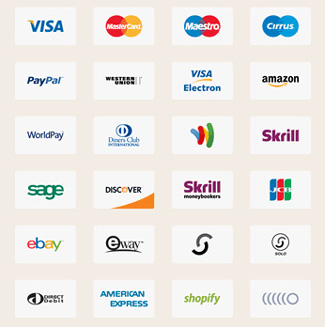 Make sure that the betting site you choose offers a variety of banking methods. This will include debit and credit card transactions, as well as e-wallets, bank transfers, and prepaid cards.
Cryptocurrency transactions are becoming increasingly popular at online betting sites. Some sites are promoting deposits with Bitcoin, Ethereum, or other altcoins, and some even offer exclusive bonuses for crypto transactions.
Not all banking methods are available in all countries, so it is important to check which methods are available in your region.
Do They Have an Online Casino?
Kind of a simple question to ask, but an important one!
If you want to have access to both an online sportsbook and an online casino, you might want to look at all-in-one betting sites. Having all your options in one place is easier than making deposits and multiple different sites and having to remember logins and your balance.
Bonuses and Promotions?
Sportsbooks will offer new customers many different incentives to sign up and make their first deposit. Some sportsbooks may offer bigger bonuses for higher rollers, while others might only reward smaller bets with promo codes.
The best Australian betting sites will also offer ongoing promotions and bonuses for their existing customers. These might include reload bonuses, free bets, and casino match bonuses.
Casino bonuses are usually a percentage of the amount you deposit. For example, a 100% casino bonus would double your deposit up to a certain limit.
[ Back to Top ↑ ]
Is Betting Legal in Australia?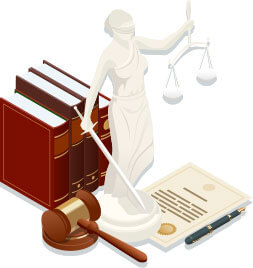 Betting on horse races or sports with a bookmaker is legal in Australia. However, online bookmakers are not widely available to Australian residents, because licenses are only issued to companies that can prove they have enough resources to operate under Australian law. This concern over the legality of online betting means that the market is almost completely controlled by large corporate bookmakers, who can offer better odds and a wider range of betting markets to their customers.
Smaller, independent bookmakers do exist in Australia, but their services are limited to in-person betting. Some Australian states have also legalized online poker, casino games, and lotteries, but the availability of these services is restricted to residents of those states.
Australia has strict anti-gambling laws, which distinguish between commercial and amateur gambling. Commercial gambling refers to betting on the outcome of an event or contest for financial reward, whereas amateur gambling is defined as any bet made purely for entertainment purposes. Gambling is illegal in Australia if it falls under either category without a license from the state or territory that it is being held in.
The two main aspects of anti-gambling laws in Australia are:
Australian states and territories have varying levels of control over gambling, with Victoria, the Northern Territory, and Tasmania having full legalization and regulation (New South Wales and Australian Capital Territory regulate some types of wagering), with Western Australia partially legalizing it (licensing commercial wagering operators) and Queensland, South Australia and the Northern Territory restricting or banning it.
[ Back to Top ↑ ]
The Different Types of Australian Betting Sites
Most Australian betting sites are licensed in the United Kingdom or Malta, which means they are subject to UK or Maltese gambling regulations. This includes requirements to publish odds, limit losses, and prevent minors from gambling.
Australian bookmakers are not required to have a license to operate in Australia, but they are subject to Australian anti-gambling laws.
The main difference between licensed and unlicensed bookmakers is the range of betting markets that they offer.
Licensed bookmakers typically only offer betting on horse racing and a limited number of sports.
Whereas unlicensed bookmakers offer a wider range of sports, including international events. Unlicensed bookmakers also offer lower odds, which means that the house takes a smaller commission on each bet.
Online casinos are legal in Australia, but they are only available to residents of certain states. If an online casino is not licensed in your state, it will be difficult to deposit money onto your account without using Bitcoin or another digital currency. This also makes withdrawing money from your account a difficult process.
Here we'll break down the different kinds of online betting sites in Australia:
Sportsbooks
Sportsbooks are the most common type of online betting in Australia. They offer betting on popular local sports like rugby and cricket, as well as betting lines for international events like American football, basketball, and EU soccer.
Offshore sportsbooks tend to offer the largest selection of betting options and better odds.
Racebooks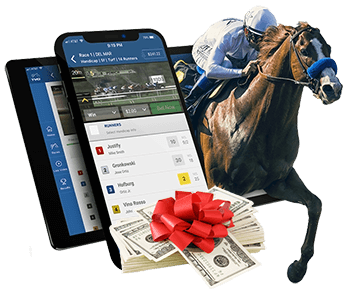 Horse racing is not just a product of colonial history, but also an essential part of modern-day life in Australia.
It is legal to place bets with licensed bookmakers on horse races that take place in Australia and abroad. Australian race tracks offer both fixed-odds and tote betting, which is a pooled betting system where the odds are not fixed but are determined by the total amount of money wagered on each selection.
Land-based racebooks are available at most Australian race tracks, and there are also standalone online racebooks that operate independently of bookmakers. Some Australian states also license off-track betting agencies where you can make bets without attending the race track, but these services are restricted to residents of those states.
Big sportsbooks will also offer betting on horse, dog, and chariot races in Australia.
Online Casinos
Just like in the US, some states in Australia take a more hardball approach to online casinos. That being said, online gambling is legal in Australia, but depending on where you live, you might have a hard time accessing online casinos.
Most online casinos in Australia offer good bonuses and have a wide selection of games, ranging from slots, poker, blackjack, and roulette to specialty lottery games and scratchcards.
All-in-One Betting Sites
Some online betting sites in Australia offer a combination of sportsbook, racebook, and online casino services. These sites are licensed in the United Kingdom or Malta and are subject to the same regulations as other licensed Australian betting sites.
These all-in-one betting sites offer a variety of bonuses and promotional offers, as well as 24/7 customer service.
[ Back to Top ↑ ]
Australian Betting Sites FAQ
In our opinion, any of the three Australian betting sites we talked about are great options for new or experienced gamblers. But, if you're looking for the most bang for your buck, Betway is a great place to start.
Cryptocurrencies like Bitcoin and Ethereum are fast, secure, and have low transaction fees, making them ideal for moving money to-and-from your sportsbook.
If you're not a fan of crypto, e-Wallets like Neteller and Skrill are the runners-up.
Usually, online sportsbooks and casinos will display their credentials in the footer of their website or on their legal page. If you can't find it on their site, you can always do a quick Google search.
All-in-one sites make it easy to quickly shift lanes. For example, you can quickly place bets on your favorite sports team, and then
play online poker
while you wait for your wager to hit. It's convenient more than anything.
[ Back to Top ↑ ]