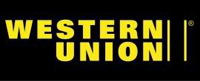 Are you looking for an easy way to deposit money to an online sportsbook? Check out the sportsbooks that are accepting Western Union cash transfers as deposits below.
Finding a reliable deposit method for sportsbooks may be difficult, but depositing via Western Union cash transfers may be one of the most reliable and best deposit methods for sports bettors in the United States. Depositing to an online sportsbook through Western Union is like any other cash transfer at Western Union. You can visit a local Western Union agent, or complete the cash transfer online.
Not every online sports betting site accepts Western Union deposits, but below we have listed some of the best sportsbooks that have Western Union cash transfers as a deposit method!
Best Sports Betting Sites Accepting Western Union Deposits
#1 – 5Dimes.com
5Dimes is a very reputable and always highly rated online sportsbook that is accepting Western Union cash transfers from US sports bettors.
The minimum amount for a person to person Western Union deposit is $100 at 5Dimes, while the maximum per transaction is $1990. The deposits are processed during business hours, which are 9am-10pm EST Monday through Saturday, and 9am-8pm EST on Sunday's. 5Dimes members are allowed one Western Union transaction every 8 days.
When making the Western Union transfer you will need the "Trace ID" number along with the 10 digit Western Union MTCN.
The deposit goes through fairly quickly and is usually deposited into your account within 30 minutes, although on weekends you may need to wait up to two hours if they are very busy. You will be able to do Western Union withdrawals as well at 5Dimes ($30 fee).
Overall 5Dimes is a great online sportsbook, and if you are looking for a betting site accepting Western Union deposits I wouldn't look any further than 5Dimes – sign up today and receive a 50% up to $520 Free Money bonus!
#2 – BetOnline.com
Another site accepting Person to Person WU transfers is BetOnline. They are one of the fastest growing sports betting reasons, and for all of the right reasons. They know how to treat bettors, and accept a variety of different deposit options. Cashouts are fast with BetOnline if you choose Western Union.
Click here to deposit via Western Union at Betonline.com…
If you don't think the Western Union sportsbook deposit is right for you then you can always make a VISA sportsbook deposit or deposit at a sportsbook accepting Instant Echeck deposits!