The Summer and Winter Olympic Games remain the most popular sporting events around the world. Betting on the Olympic Games online has grown considerably more popular over the past decade. Today, our team of experts will provide an in-depth guide to the best Olympic betting sites in 2022.
It's easier to find a site offering odds on the Olympic Games now than ever before. Narrowing down the sites that are safe and provide a massive variety of unique wagering options on the Olympics is a little more difficult. We will help to simplify this process by going over the most important features to look for in an online sports betting site.
Here's what you need to know!
What to Look for in an Olympic Betting Site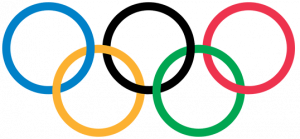 The first modern Olympic event took place in 1896, featuring a limited number of sporting events and competitors from just a handful of countries. The Summer and Winter Games have grown tremendously since that time, featuring thousands of athletes and drawing in millions of viewers. As the Games drew more popularity, betting on the Olympic Games has grown more popular, as well.
Most sports bettors prefer to make their wagers online. As most would expect, a huge number of fantastic online sportsbooks are now offering odds on the Olympics. Finding these sites is easy. There are a few key features you will want to look for to ensure the Olympic betting site you join is safe.
Below are four of the most important things you will want to look for in an Olympic online betting website!
Secure Payment Options
We had to start out by pointing out the importance of a secure payment system. Unless a site offers simple and secure payment options to its members, it is not worth joining.
Nothing is more important than ensuring the money you are betting with is always secure.
Spend a little time looking at the various payment options that different Olympic betting sites provide. Look for low fees and quick processing times. It's also a great idea to look for betting sites that allow you to withdraw funds without any issues, 24/7.
Large Variety of Olympic Betting Odds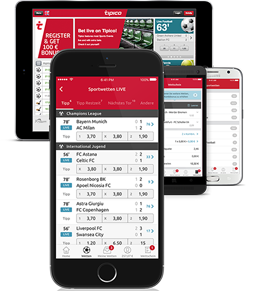 Not all online sportsbooks are the same. Some choose to focus on just a limited number of betting odds on major sports. Others are well-known for providing their members with a massive variety of betting odds on even the most fringe sports.
Those looking for an online sportsbook for the Olympics should keep an eye out for the ones providing a large variety of Olympic betting odds. That includes odds on each individual sport taking place at the Games. We tend to recommend the ones that provide unique prop betting odds on the Games, as well.
Unique Olympic Betting Promotions
Many of the best online sportsbooks operating today provide their members with unique Olympic promotions. That can include bonuses on deposits that can only be used for betting on the Winter and Summer Games.
Keep in mind that these bonuses may only become available in and around when the Winter or Summer Games are taking place.
Don't expect to find Olympic betting site promotions available years away from either of the Games taking place. If, however, the Games are already taking place, you will likely come across many of these promotions. Look for the ones that come with low rollover fees!
Simple Sign-Up Process
After narrowing down a couple of Olympic betting sites with the features above, make sure they have a quick and simple sign-up process. Registering for these betting sites should take less than ten minutes. If you come across one with a large, complex joining process, it's likely better to avoid it altogether.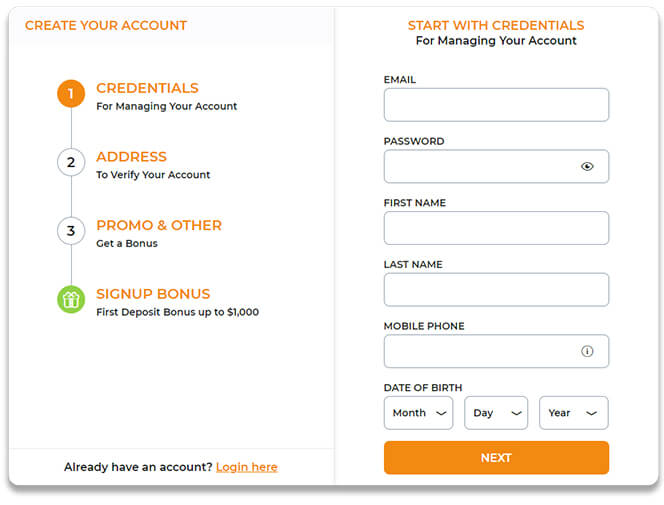 Sports bettors will likely want to jump right into the wagering process. The best Olympic betting sites will only ask for some basic information in order to become a member. After making a quick deposit into your account, you will be ready to start betting on your favorite Olympic athletes and events.
Comparing Some of the Top Olympic Betting Sites in 2022
There are more online sportsbooks operating today than ever before. The vast majority of these sites provide odds on the Winter and Summer Olympic Games. Each of these sites is unique, providing its own odds and wagering options.
We have looked over nearly all of the sites offering Olympic betting odds operating today. Below is a quick comparison of some of the best online sportsbooks operating right now.
Each of these online betting sites is fantastic. They are each offering their members something unique. We have come to the conclusion that a few of these sites truly stand out for their incredible online Olympic betting options in 2022.
We have done in-depth reviews for just about every online sports betting website operating today. In these reviews, we dive into both the pros and cons of each site. Head over to our reviews page here to learn more about the sites listed above.
Below is a more in-depth look at our favorite Olympic betting sites.
Breaking Down the Three Best 2022 Olympic Betting Sites
The Olympic Games draw in millions of viewers from around the world every four years. The Winter and Summer Games are now some of the most-bet-on events that take place, as well. The Winter Olympic Games are slated to begin on February 4th and some fantastic sites are already offering odds on how the event unfolds.
Below is a look at three of our favorite Olympic Games betting sites operating right now.
Bovada: $75% Bitcoin Welcome Bonus Up to $750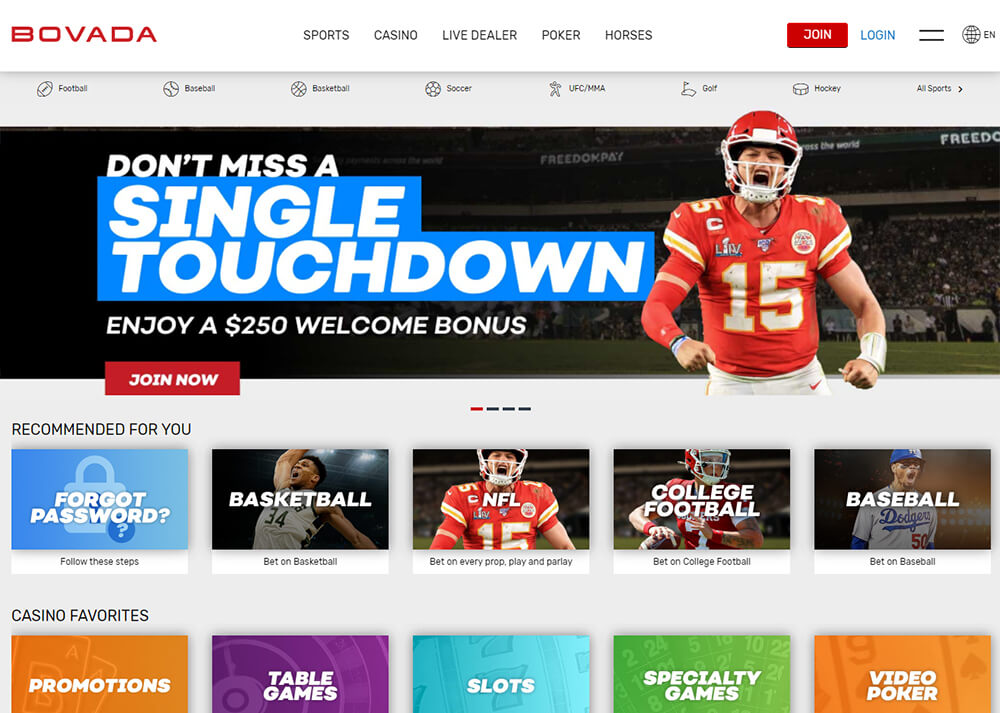 Bovada is arguably the most popular online sportsbook operating in the United States. It has been operating for more than a decade and has millions of passionate fans around the country. This site is now offering one of the largest collections of Olympic betting options of any online sportsbook operating today.
This site is known as one of the oldest to provide online Olympic betting options. As you might expect from a site like this one, it provides more Olympic odds than almost any other online sportsbook. That includes many fantastic 2022 Winter Olympic betting odds.
Members here can already bet on which athletes will win the various events scheduled to take place. It's even offering lines on one-on-one matchups between various athletes. Those looking for an established Olympic betting site with a slick, modern design will love Bovada.
---
BetOnline: 50% Sports Welcome Bonus Up to $1,000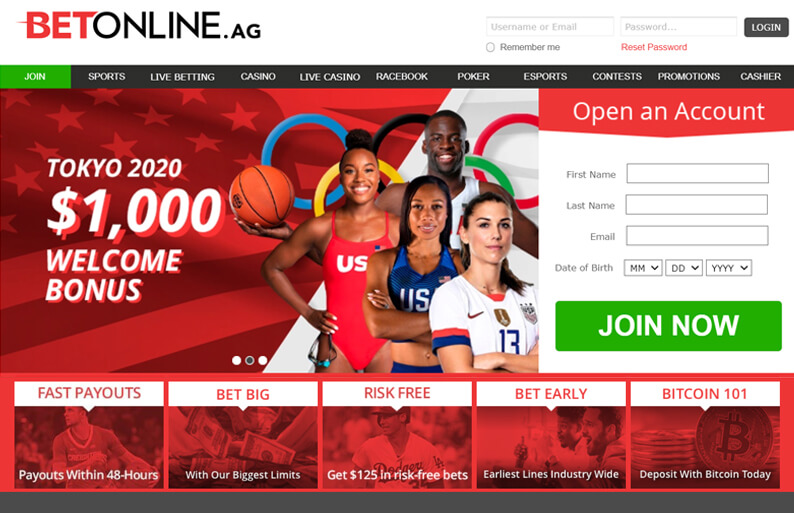 BetOnline is widely considered one of the best online sportsbooks operating today. For years, it has gained a huge user base that has praised the site's solid promotions and an incredible variety of odds. The main criticism of this site was its outdated design.
A few years ago, BetOnline went through a major design overhaul. It's now modern and makes it very easy to navigate. Our favorite aspect of BetOnline is the fantastic Olympic betting odds that it provides.
At the time of this writing, BetOnline is offering its members odds on every single event taking place at the 2022 Winter Olympic Games. Some fantastic prop betting options are available here, too. This may be the best overall online sportsbooks for Olympic betting and provides just about everything bettors could ask for.
---
BetUS: 200% Crypto Bonus Up to $2,500
BetUS has never generated quite the level of attention that other online sportsbooks on this list have. That may be slowly changing, though. This online sportsbook excels just about everywhere and is providing one of the best welcome bonuses of any site operating today.
The betting options here can be found near the bottom of the list of sports betting odds. Hit the "Olympics" tab and you will see the variety of unique Winter Olympic odds currently being offered. That includes odds on individual sporting events and on which counties will secure the most medals.
There is not a lot that we do not like about this site. It has a modern design, great payment options, and solid odds on the Olympic Games.
Best Olympic Sports to Bet on Online
By now, it should be fairly easy for sports fans to find a great online sportsbook to bet on the Olympic Games. Each of the ones listed above is fantastic. Some may not have questions about which Olympic sport is the best to wager on.
The 2022 Winter Olympic games will feature a huge number of individual events across 15 different sports. The next Summer Games will be taking place in 2024 and will feature more than 30 sports. Below is a look at some of the most popular Olympic sports to bet on.

Bet on Olympic Ice Hockey
Olympic Ice Hockey is always fascinating to watch. Fans love to watch the best players from around the world competing and representing their home countries. Expect to find great ice hockey odds being offered by nearly every Olympic betting website operating today.
There are some clear favorites to take gold in Beijing this year.
But some of the best upsets in Olympic history have taken place during ice hockey matches, though. Check out some of the great odds on Olympic ice hockey being offered through various sites today.
Bet on Olympic Figure Skating
Figure skating is considered one of the most popular Olympic sports around the world. Viewers love to watch the most elite skaters doing seemingly inconceivable athletic movements while balancing on thin pieces of metal. Nearly all online Olympic betting sites offer odds on figure skating these days.
Many sites are offering odds on which countries earn the most gold medals in figure skating. Others are already offering odds on individual figure skaters. Fans of this sport should have no trouble finding great ways to bet on it.
Bet on Olympic Swimming
Over at the Summer Olympic Games, swimming is one of the most popular sports amongst viewers around the world. Some true superstars have emerged from Olympic swimming. That includes Michael Phelps and Caeleb Dressel.
It's easy to find great odds on Olympic swimming events. That includes individual racing events and relays.
Bet on Olympic Basketball
Perhaps the most popular Olympic sport to bet on around the world is basketball. For many years, the United States team dominated Olympic basketball. Things have changed in recent times and many countries are now home to truly world-class basketball teams.
Traditional basketball betting is available through nearly every online sportsbook operating today. Most of these sites offer Olympic basketball odds when the Summer Games come about, as well.
Olympic Betting Sites FAQ
A huge number of online sportsbooks are offering Olympic betting odds. Our team is always quick to recommend BetOnline, BetUS, and Bovada. Each of these sites is safe and provides a variety of odds on the Summer and Winter Games.
Online sports betting has grown far more accepted around the United States over the last few years. Specific regulations toward this form of gambling vary from state to state. Take a look at the laws toward sports betting in your state before deciding to join any Olympic online sportsbooks.
Most online sportsbooks provide their members with all traditional types of sports betting odds o the Olympic Games. That includes moneyline odds, over/under odds, and special prop betting odds.
Both the Summer and Winter Olympic Games draw in millions of viewers from around the world every four years. Bettors are known to love placing wagers on ice skating and ice hockey during the Winter Games, and swimming and basketball during the Summer Games.
Experienced sports bettors are able to win a huge amount of money on a regular basis. There is no set limit to the amount of money that one can win through different Olympic online sportsbooks. The best Olympic betting sites may, however, have limits on how much money their members can withdraw on a daily basis.
Finding a great online sportsbook is easier now than ever before. A quick Google search will bring up many of these sites. Feel free to take a look at our reviews page for more thorough breakdowns of the best Olympic online sportsbooks currently operating.