For the 47th smallest state in the US, New Jersey impresses with its rich and vibrant sports betting scene. While there are only three pro sports teams in the state, many NJ residents cheer for New York teams as well, especially those that play games in the state of New Jersey. Accompanying any rich sports culture is usually a great sports betting scene. Below, we've outlined the best New Jersey sports betting sites currently offering real money action to bettors in your area.
Why Are These the Best Sports Betting Sites in New Jersey?
There's no reason that residents or guests of NJ should ever need to settle for second-rate online sportsbooks. With hundreds of different options to choose from, there are plenty of top-tier places to make your real money bets. Our teams spend countless hours scouring the web and vetting the different available options to find the best of the best. Here are the top three reasons we're huge fans of the online sportsbooks listed.
Trusted and Safe Experience
Online betting in New Jersey should be fun and exciting, not nerve-wracking. We ensure that all of the online sportsbooks we recommend are trusted, safe, and have a proven track record of great performance. In the early days of betting in the Garden State, you were limited on options and had to deal with what you had to work with. Today, though, there are plenty of high-quality options, which means the days of settling are long gone.
Flexibility to Bet New Jersey Sports
In NJ, there are three professional sports teams and three that play games in the state. These include: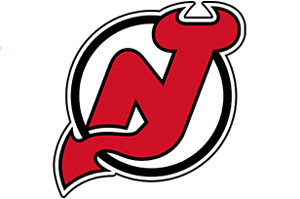 New Jersey Devils (NHL)
Metropolitan Riveters (Woman's Ice Hockey League)
Sky Blue FC (National Women's Soccer League)
New York Jets (NFL – Play in NJ)
New York Giants (NFL – Play in NJ)
New York Red Bulls (MLS – Play in NJ)
We ensure that the New Jersey betting sites we recommend offer extensive action on all the professional teams you're used to rooting for.
Fast Payouts
All of the New Jersey online betting sites we recommend in this guide have their ducks in a row when it comes to payment processing. Almost all payouts of winnings on your bankroll are paid within a few hours or a few days after they're confirmed and processed by the site. All the convenience you get from betting online goes out the window if you're forced to wait for unnecessary periods of time to get paid.
What Sports Can I Bet on at New Jersey Sports Betting Sites?
While it's clear these New Jersey betting sites offer action on NJ sports, what happens if you want to bet a different team or on a different sport? You're in luck. While these betting sites do cater to residents in your state, they also offer extensive action on other teams, sports, and events all around the world. If you can bet it anywhere in the world, chances are the top sports betting sites in New Jersey are going to carry action.
Depositing Money Into NJ Sports Betting Sites
When it comes to online banking for New Jersey sports betting sites, the process is simple. You will be able to get money loaded into your account within a matter of minutes through one of many different safe and secure payment options. Depending on where you choose to bet, you will see different options available but the most common include:
What About Cashing out From NJ Online Betting Sites?
Just like depositing, cashing out from New Jersey sports betting sites is a simple and straightforward process. To get your money out after a nice win, you have to do three things—request a cashout amount, select the method you want to use to receive your money, and wait for the cash to show up!
Depending on the method chosen, cashouts will arrive between a few hours and about a week. The only exception to this would be checks by courier, which can take up to 14 business days to fully process and be delivered.
Do Online Betting Sites in New Jersey Have Mobile Apps?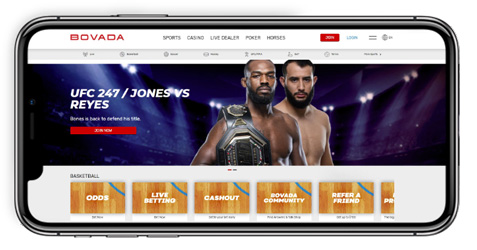 Yes! The best New Jersey sports betting sites come fully equipped with mobile betting options. This means you no longer have to be by a computer in order to place your bets. If you have an iOS device (iPhone, iPad, etc.), an Android device, a Windows-based device, or any smart device with access to the web, you'll be able to place bets 24/7 from NJ.
Some of these betting sites will have dedicated apps you can download, but most will support what is known as mobile-friendly betting sites. These are websites you access from your web browser that automatically conform to the device you're using. These require no downloads, no manual updates, and can be used from any device without creating a separate account.
Get Started With Real Money Betting in New Jersey
You're just minutes away from making your first real money bet at one of the best New Jersey sports betting sites around. Here are the quick steps to follow to get started right now.
Pick out one of the NJ Sports betting sites we've recommended at the top of the page.
Take two minutes to create your free account.
Select a deposit option and make your first real money deposit.
Navigate to the bets and select the game you want to wager on.
Select your bet, enter the amount, and submit it!
That's all it takes to get into the action right now without leaving the chair you're in.