Whether you call it the Free State or you follow George Washington's lead calling it the Old Line State, we can all agree that Maryland is a state enriched in history and freedom. Part of that history and freedom is the growth of betting in Maryland. If you're a Maryland sports bettor looking to place bets without having to sail across the Delaware River, The Sports Geek has you covered. Below, you'll find an accurate and up-to-date list of the best Maryland sports betting sites currently taking real money bets.
Why Are These the Best Maryland Sports Betting Sites?
All of these real money Maryland betting sites were recommended by George Washington himself! Okay, that's not true, but we mention it to prove an important point. You can't blindly trust everything you read on the internet.
Review sites for Maryland online sportsbooks have a bad reputation for peddling false claims and selling their recommendations to the highest bidders. Well, not here. The Sports Geek likes to be the lone wolf taking pride in the fact that the Maryland betting sites we recommend are actually the top options available. Our recommendations are not for sale, and the only way to get onto the list is to deliver a top-notch, George Washington-approved product.
Here are a few highlights of what we love about these specific sports betting sites in Maryland.
Reliable and accessible customer service teams
A sports betting user interface that makes you smile
Fast Real Money Sports Betting Cashouts
We're betting people here, and we're willing to wager that you're going to crush the online betting scene. What does that mean? It means you're going to be cashing winning sports betting tickets left and right and will need a way to enjoy those winnings without having to wait.
All of the Maryland online betting sites we recommend pay customers quickly, reliably, and in methods that are up with the times. There's no reason that you should have to wait more than a few days max to get access to your money in a post-2022 world.
Reliable and Accessible Customer Service Teams
There is nothing more annoying than needing help from Maryland betting sites and hearing crickets on the other line. The only thing more annoying is getting a customer service agent on the line who doesn't understand your issue or who is unable to help you resolve your problem.
All of the best Maryland sports betting sites listed here have top-notch customer service departments. They employ enough agents who are available 24/7, speak fluent English, and are actually empowered by their bosses to help you with your issues.
A Sports Betting User Interface That Makes You Smile
Sports can be frustrating enough on their own. Missed free throws, dropped passes, referees in general… When you're betting on sports in Maryland for real money, there's no reason to add additional and unnecessary stress. The sports betting app or site you choose to use should be user-friendly, fast, easy to load, and organized in a way that would make your mother proud.
How do these Maryland betting sites stack up? Like a beautifully organized stack of Tupperware. The online Maryland sportsbooks are clean and built in a way that helps you get your bets in quickly, correctly, and all while keeping a smile on your face. They won't have you wondering how to bet on sports online in Maryland, they make it easy for you to place your real money bets.
Gambling in Maryland By the Numbers
Anyone from Maryland that bets no one in the state likes to gamble surely hasn't taken a look at the numbers. Here's a quick peek at some of the numbers from the state.
The Maryland State Lotto
One of the most classic forms of gambling in this country is the lottery system. And to no surprise to us, the lottery is alive and well in the state of Maryland. In 2019, the state saw $3.96 billion (with a B) in lottery sales. Up against the rest of the US, this was good enough for a top-10 finish (9th).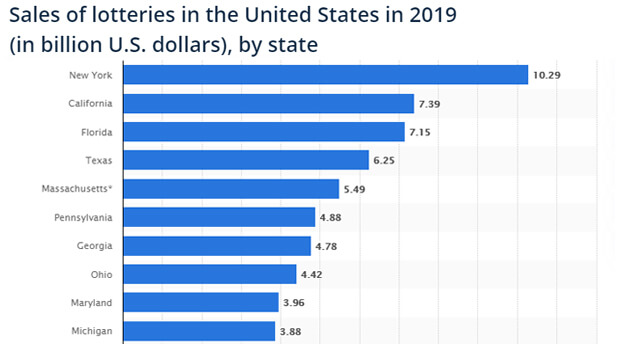 Some of the most popular lottery games available for MD residents include:
Mega Millions
Power Ball
Multi Match
Pick 3 and Pick 4
Bonus Match 5
5 Card Cash
Cash 4 Life
Keno
Racetrax
Casinos and Poker Rooms in Maryland
While the only in-person sports betting you'll find in the state is on the dogs and the ponies, the casino and poker industry is booming. In 2018, Maryland gross gaming revenue at brick and mortar casinos topped $1.7 billion! Much like with the state lottery, this was good enough for a top-ten finish (10th). As Maryland is only the 19th biggest state by population in the country, that's impressive.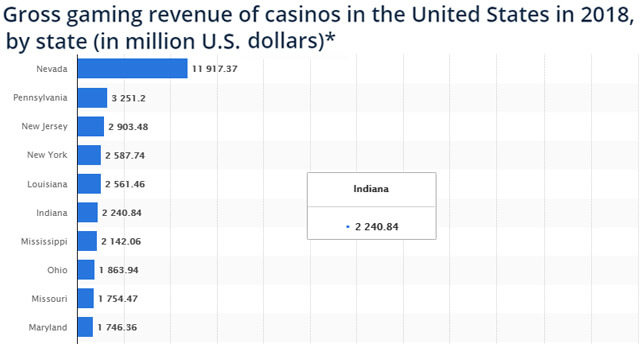 The state is home to 15 licensed real money casinos, five horse tracks, and two bingo halls. Inside, you'll have access to a lot of different games. Here are some highlights.
488 table games
11,535 slot machines
129 poker tables
11 cities with gambling
Tips for Choosing The Top Maryland Betting Sites
While the brick and mortar scene is good in the state, the only place to get sports action is through real money online betting sites in Maryland. Thankfully, there are plenty of top Maryland sports betting sites servicing customers in the Old Line State. But how do you know how to find the right site for you?
Make Sure You Can Bet on Your Favorite Teams

Professional and college sports in Maryland are big. Whether you're a fan of the Ravens, Orioles, Terrapins, the Midshipmen, or one of the many other great sports teams in the state, you want to be able to bet on your favorite teams. Make sure the Maryland betting sites you choose offer the action you want.

What happens if you don't see your team or the games or sports you want? Don't panic right away. Remember that Maryland online sportsbooks usually wait to post games until they have active lines. If it's not during the season or the game is too far out, you may not see posted bets.

We can assure you that all of the top Maryland betting sites we've recommended here cover these games and more. Local sports, national sports, and even international contests are all covered.
Choose Maryland Betting Sites With Great Mobile Apps
You don't have to be on your computer at home to make a bet on your favorite Maryland sports betting sites. Make sure that when you're testing out the different options we've recommended that you take the time to test the mobile apps as well.
Spoiler alert—the top Maryland sports betting sites we've listed have already been tested by us and have impressive mobile app capabilities. But you have to find the one you like the most! Take a few minutes to do that, and you'll thank us months down the road.
Understand Maryland Betting Sites and State Lines
Online sportsbooks in Maryland may or may not work when you drive across the state lines or sail across the Delaware River if you're feeling extra George Washington-ish. Is this important? It depends on your travel, where you live, and your affinity for US presidents.
If you are someone who travels a lot, make sure you select real money Maryland betting sites that work around the country or around the world. The majority of the options we've recommended fit this bill because we are suckers for flexibility.
Always Check Withdrawal Methods First
Plan on being a winner. Plan on needing to cash out boatloads of cash. What does this have to do with picking out Maryland betting sites? You need to look to make sure that the site has the right banking options for depositing and cashing out before you start betting. People always check for deposit options first, but they rarely look to see they will be alright down the road when it's time to cash out.
All of the Maryland sports betting sites in this guide have extensive banking integrations that are safe, secure, and set up properly. You are only going to need one withdrawal method, but you do need that one. It takes all of 30 seconds to look into this before making your first real money deposit.
The Wrap Up – Start Betting in Maryland Now!
You now have all the information, resources, and motivation you need to get started at one of the best Maryland sports betting sites. What's the first step? Sail back up to the top of this guide and pick out Maryland online sportsbooks that work for you. There are plenty of high-quality options that we have already fully vetted for trust and security. Good luck out there!