This page is dedicated to wagering on America's pastime and helps you navigate everything from baseball betting apps to tips and tricks. Does the song, "Take Me Out to the Ball Game," make you smile? Does the smell of freshly cut grass and popcorn remind you of baseball? Is the MLB season your favorite season? If you answered "yes" to any of these questions, then chances are, you love baseball.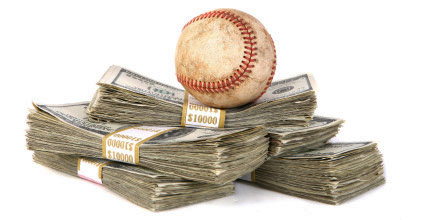 The only thing better than watching baseball is betting money on baseball. This is extremely easy to do nowadays. There are plenty of safe baseball wagering apps. Any of the recommendations that we listed below will have everything you need to place your first bet within minutes.
If you'd rather learn more about the ins and outs of real money baseball betting apps, then stick with us. This article is designed to provide all the information you need to find the best betting apps for you, while making sure you stay safe doing so.
Finding the Best Baseball Betting App for You
We want to point out three different MLB betting apps for baseball that excel in these specific categories so you can pick the right one. After that we'll look at some other apps to help you with your baseball betting carrer.
Betting App With The Most Competitive MLB Odds: BetOnline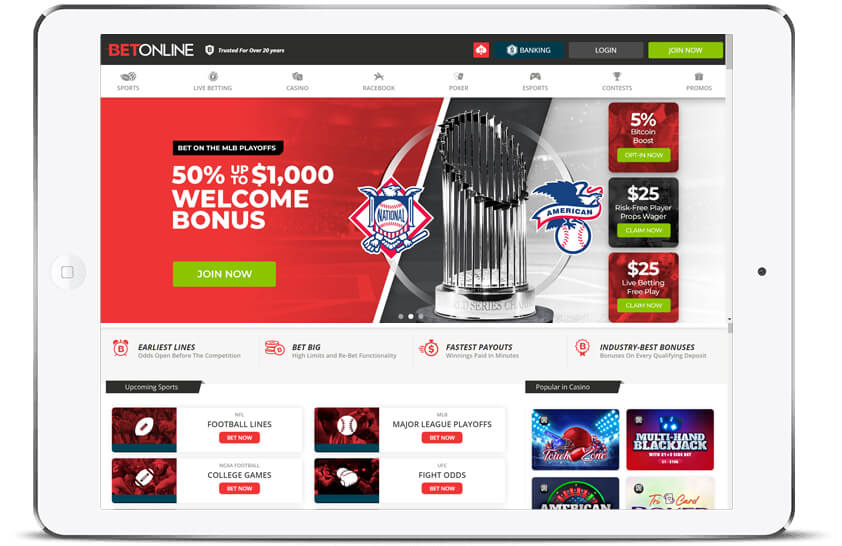 When it comes to decent odds, a site that really has made an impression on us is BetOnline. They seem to offer reasonable odds for baseball and a variety of different sports and leagues, including the NFL, NBA, and more. They are always one of the first betting apps we compare odds to for this very reason.
MLB Betting App With the Best Banking Options: BetUS
It's always important to play through sites offering fantastic banking options. We tend to recommend sites providing secure ways to deposit and withdraw funds. BetUS provides some of the best banking options of any MLB betting app in 2022.
| Payment Type | Minimum Deposit | Maximum Deposit |
| --- | --- | --- |
| Visa | $50 | $2,499 |
| Mastercard | $50 | $2,499 |
| American Express | $50 | $2,499 |
| Cash Transfer | $100 | $2,499 |
| Bitcoin | $10 | $50,000 |
| Bitcoin Cash | $10 | $50,000 |
| Litecoin | $10 | $50,000 |
| Ethereum | $10 | $50,000 |
Most of the deposit methods listed above can also be used for placing withdrawals as well. They come with either no fees or very small fees, so there's no need to worry about that.
Best Baseball Betting App for Bonuses: Bovada
Bovada has been one of the most popular US online sportsbooks for years. It's also one of the very best baseball betting apps, due partly to the incredible bonuses it provides to members. Below is a look at some of these promotions.
$3000 Casino Welcome Bonus
$3,750 Bitcoin Casino Deposit Bonus
$750 Bitcoin Welcome Bonus
$250 Sportsbook Bonus
$500 Poker Bonus
$275 Refer-a-Friend Bonus
Other Useful Apps for Baseball Bettors
What Makes These the Best Baseball Betting Apps?
We take finding the best baseball betting apps seriously, so we heavily research and test out apps before we can add them to our list of recommendations. Below are some of the criteria that sports betting apps must meet before they can even be considered for our list.
Trustworthy Reputation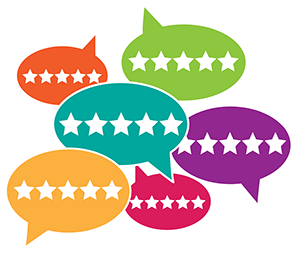 This is vital. Players deposit their hard-earned money into apps for betting on baseball, so we need to make sure the apps are dedicated to keeping your money safe until you're ready to spend it.
They also need to be trustworthy when it comes to the bonuses they offer; if they offer you a specific reward, we need to feel confident that they'll follow through when it comes time to pay out that reward.
If any of the real money betting apps we come across have a history of misleading their players, breaking promises, or refusing to pay players the money that is owed to them, they will not make our list.
Well-Informed Customer Service Team
Customer service teams are the backbone of baseball apps for money. They make sure players know how to create accounts, place bets, and opt-in for bonuses. They help with technical difficulties and any other concerns you may have while betting there.
That's why it's very important to us that the customer service teams are trained properly.
They should be able to answer most questions in a timely manner. It's also a plus if they can be kind and courteous while answering our questions as well.
The Overall Simplicity of Making Online Baseball Bets
There's no time to waste when it comes to betting on baseball. If you're here, we can confidently assume you're looking for the best baseball app that lets you make bets in the simplest manner possible.
Just because you're not physically in a sportsbook or sitting at a clunky desktop does not mean you need to sacrifice simplicity.
All of the top baseball betting apps we recommend offer easy-to-use betting interfaces that allow you to deposit quickly and safely, find and make the baseball bets you want fast, and withdraw your winnings without breaking a sweat.
What Leagues Do Baseball Betting Apps Cover?
Betting flexibility is an important factor in any top baseball betting app. We're talking about the ability to bet on what you want, when you want, and how you want. All of the sports betting sites we've recommended here give you the ability to bet on many different baseball leagues and organizations around the world.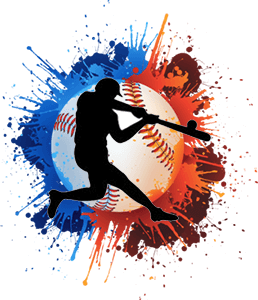 Major League Baseball (MLB)
Minor League: AAA
Minor League: AA
Minor League: High A
Minor League: Low A
Minor League: ShortSeason A
Minor League: Advanced Rookie
Minor League: Rookie
KBO League (South Korea)
Nippon Professional Baseball (Japan)
LMP (Mexico)
Chinese Taipei CPBL (Taiwan)
What Bonuses Can I Expect to Find on Baseball Betting Apps?
Welcome Bonus
These bonuses are granted to new players who just opened an account at a baseball app for money. They are typically awarded to players when they make their first deposit and after they spend a certain amount of money on wagers.
These bonuses are available for a limited amount of time after opening an account. So, make sure you take advantage of them before they expire.
Mid-Week Bonuses
To encourage players to place more bets throughout the week, apps for betting on baseball typically offer a midweek bonus. This is often available on Wednesdays, but the days can vary from app to app. These bonuses are generally small in size, but they are still a great way to extend your budget.
Weekend Bonuses
Similar to mid-week bonuses, weekend bonuses are usually small. Baseball betting apps encourage sports bettors to place these types of bets by either giving you money back on your losses or by giving you a certain amount of money worth of free bets.
Cryptocurrency Bonus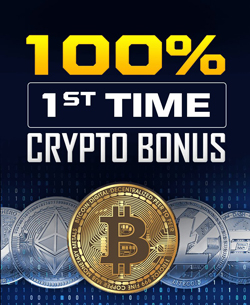 If you have never made a deposit using cryptocurrencies, there's no better time than now. Real money betting apps often match your deposit when using cryptocurrencies for the first time. There will be a limit on how much money they'll match, but it's usually pretty generous in size.
Referral Bonus
Invite your friends to sign up at your favorite apps for betting money on baseball and get rewarded. You'll receive a small sum of money for each friend that signs up at the account, makes a deposit, and places a certain amount of money in wagers. These bonuses can be redeemed an unlimited number of times, so don't sleep on this deal.
What Bets Can I Place on Baseball Betting Apps?
If you're new to sports betting or betting on baseball, then you may not know all the different types of wagers available. In this section, we outline the most common bets that are placed using apps for betting on baseball.
Moneyline Wagers
Moneyline wagers, also known as win bets, are placed on who will win a specific game. If the team you selected wins, then you'll get to cash out. If the team you select loses, you forfeit your full bet amount.
Team 1
Chicago White Sox

(+125)
Team 2
Houston Astros

(-145)
Futures
At baseball betting apps, futures usually involve placing a bet on who will win the final championship. In MLB, you'd place a futures bet on who would win the World Series at the start of the baseball season. It can be difficult to see a team's full potential at the start of the season, which makes futures bets more challenging than moneyline wagers. They also pay out better, too.
Parlays
Parlays are one of the more advanced wagers you can place at real money baseball betting apps. Your parlay might include betting on the outcome of the Yankees' next five games, for example. If even one of your selections is incorrect, you forfeit your entire bet.
However, if all of your selections were correct, you'll be awarded a very large payout!
Banking Methods Available at Baseball Betting Apps
There are so many different types of banking methods available at online betting apps. Banking methods vary from app to app, but here are the options we see offered most often.
Type
Examples
E-wallets
Neteller
Skrill
Trustly
UPayCard
Credit Cards
American Express
Mastercard
Visa
Cryptocurrencies
Bitcoin
Ethereum
Litecoin
Ripple
Zcash
Other
Bank Transfer
Direct Deposit
Are Apps for Betting on Baseball Compatible With My Device?
Before deciding on which apps for betting on baseball you want to use, make sure they're compatible with the device you have. While less popular operating systems may or may not be covered, the two most popular are guaranteed to work with any of the apps listed on this page.
iOS and Android operating systems are fully compatible with the options listed here. This means if you have an iPhone, iPad, Android, Samsung phone, Galaxy tablet, or any other device that works with one of these two operating systems, you're taken care of. For those of you rocking an operating system that's not one of these two, you'll need to check each of the baseball betting sites individually. You may be better off utilizing a mobile-friendly baseball betting site instead of an app.
Tips for Mobile Baseball Betting
To help you place good wagers while using baseball apps for money, we wanted to compile a list of tips that have helped us become successful bettors over the years. Hopefully, these tips will enhance your performance and increase your bankroll.
Compare Odds and Lines
Every site we come across seems to offer odds and lines that are slightly different from the next. Even a small change can make a significant difference in how much money you can make, especially on your larger bets. Always compare multiple real money betting apps in order to find the best odds and lines out there.
Keep in mind:
That a site that has the best odds on one particular game may not have the best odds on another game in the future. That's why it's best to compare odds and lines for every bet you place.
Use Bonuses From Multiple Apps
As more and more apps for betting money on baseball launch, the harder existing betting apps work to make their app better than their competition. They often do this by offering bonuses that are generous in both size and rollover requirements. Utilize bonuses from multiple baseball betting apps in order to significantly boost your bankroll.
Set a Budget
Before you start playing at real money baseball betting apps, you should set a realistic budget. This can be a weekly budget or a monthly budget. Either way, you need to know how much you can afford to spend on sports betting to prevent overspending. If you're playing with money you can't afford to lose, it's only going to stress you out.
Sports betting should be fun, not stressful.
Keep Your Account Information Secure
The best way to keep your baseball betting apps from getting hacked is to make sure you never share your log-in details with anyone else. Even if you think you can trust someone, we still recommend keeping this information to yourself. There's no way to predict what someone may or may not do when they're upset.
Don't Just Pick Your Favorite Teams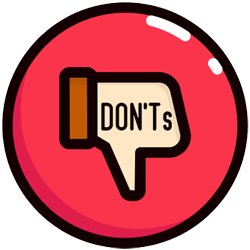 Almost everyone has a favorite baseball team that they hope will win every game they play. If you love the Houston Astros, your gut may tell you to bet on them winning every single time. However, they probably won't win every game and betting against them may be the wiser decision in certain situations.
That's why we always recommend researching the trends of each team you bet on or against in order to gain a better understanding of their strengths and weaknesses. This can help you make more informed betting decisions.
Avoid Drugs and Alcohol
Almost everyone has been guilty of making a poor decision or two while under the influence of drugs or alcohol. If you're drinking while betting, you can end up making poor decisions that will cost you a lot of money. Avoid the headache and save the drink for another time.
Baseball Betting Apps FAQ
If you have more questions about baseball betting apps or mobile MLB betting you're not alone! Here are some questions we've received from other users:

Most of the apps for betting on baseball that we signed up at took 10 minutes or less from start to finish. Just make sure you have your identification card ready, as you'll need that to sign up. It would also speed things along if you already know what banking method you're going to use and have that readily available, too.
Use attribute "a" for answer.
Use attribute "a" for answer.
There are many wonderful banking options you could choose, but one of our absolute favorites is Bitcoin. It has no fees associated with it and it takes only minutes to process both deposits and withdrawals. Bitcoin is a great option for keeping those transactions private too.
Yes, all of the options listed work as MLB betting apps. As the largest and most popular baseball league in the world, you can be sure that all of these options will cover preseason, regular season, postseason, and World Series games. Additionally, MLB betting apps will have the most extensive betting action on this league in particular.
The links we've provided at the top of this page will direct you to the correct page to download the best baseball app you're looking for. You'll be taken to the corresponding app store and allowed to make the download. Once downloaded, create your free account, make your first deposit, ad then you're ready to get into the real money baseball betting action.
Nope! Depositing and withdrawing money from baseball betting sites is much easier than most people expect. The gaming providers have worked hard to partner with safe and trusted banks and payment processors to offer you variety and flexibility. You'll be able to make instant deposits that allow you to get into the action right away, and withdrawing money is safe and fast. These statements are, of course, only true if you choose to use reputable baseball betting apps.
Stick with our list of trustworthy apps.
Avoid apps with bonuses that seem too good to be true.
Avoid apps that don't verify your identification during the sign-up process.
Use safe banking options like cryptocurrencies or e-wallets