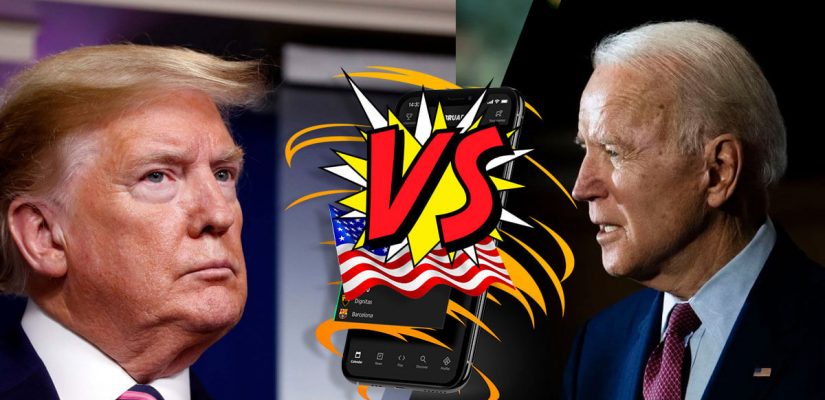 After the federal ban on US sports betting fell in 2018, many states have regulated sports gambling. They now give gamblers an opportunity to wager on many types of sports.
Some states, including Colorado and New Jersey, even going so far as to allow bets on entertainment events (e.g. The Oscars).
But one type of wagering that's completely absent in the United States is political gambling.
No state currently allows its residents or visitors to wager on politics.
Certain countries, like the UK, allow their people to gamble on politics. Will the US ever come around to this idea as well?
I'll discuss this matter by covering the history of American political betting, how it became banned, and if it will come back again.
Gambling on US Politics Was Once Allowed
The idea of allowing Americans to gamble on politics seems ludicrous today. After all, regulated sports betting has only recently become an option.
Once upon a time, though, political gambling was alive and well in America.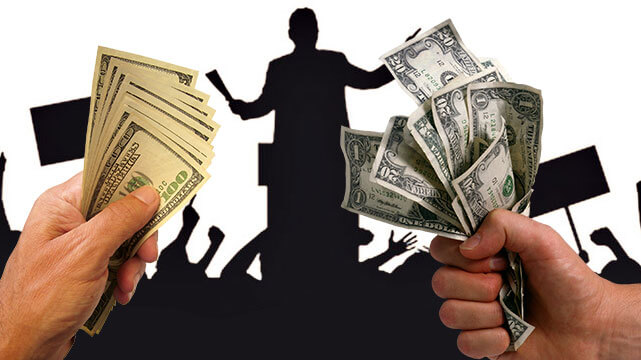 People widely bet on political races from the inception of the United States of America to the mid-1800s.
Back in these days, many states had unregulated gambling markets. Most state governments didn't really care that people were betting on politics.
By the mid-1800s, though, much of the country had banned various types of gambling.
These bans included political wagering.
But according to an academic paper written by Koleman Strumpf and Paul Rhode, people continued betting on presidential elections from 1868 to 1940.
This type of wagering was extremely popular in those times. In fact, Americans once bet nearly $200 million on a presidential election.
This gambling action was technically illegal, but it happened regularly anyways. Political wagering even took place on the floor of the New York Stock Exchange.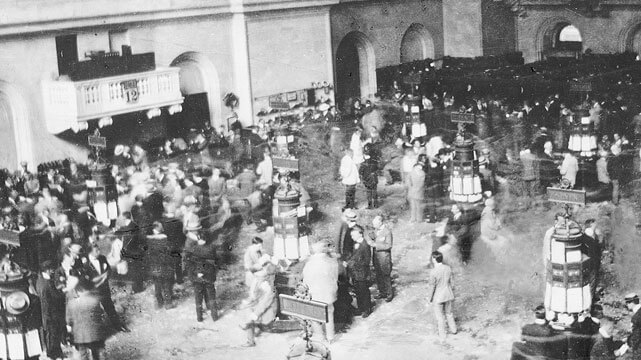 Every State Eventually Banned Political Betting
Nevada has been offering sports betting since 1949. As a result, they were grandfathered into the previously mentioned federal ban on sports gambling (a.k.a. PASPA).
Their betting market has since become the most robust in America.
Nevada sportsbooks make hundreds of millions of dollars in annual revenue.
They're always looking for new ways to increase their profits. In 2013, bookmakers proposed that the state allow political betting.
The Nevada Gaming Control Board reviewed the proposal and promptly rejected it.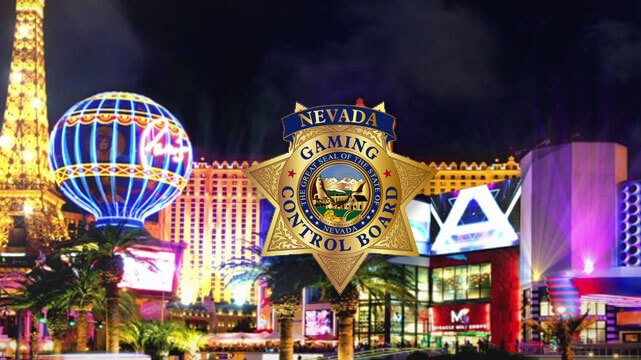 Nevada isn't the only state that's upholding a ban on this type of gambling either.
Other states that have legalized sports wagering from 2018 to today also deem political gambling to be unlawful.
They're within their rights to legalize political betting. No current federal law prevents a state from accepting wagers on politics to date.
Nevertheless, all 50 states—whether they allow sports betting or not—have failed to approve political wagering.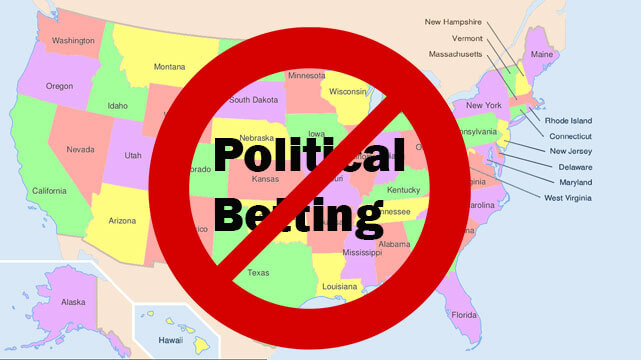 West Virginia Legalized Politics Betting for One Hour
West Virginia briefly became the first American state to legalize betting on political races. I emphasize the word "briefly" here.
The West Virginia Lottery, which also oversees the state's sports betting market, gave bookmakers approval to allow sports betting in April 2020. Their approval extended on everything from local races to the US presidential election.
FanDuel quickly hopped on this opportunity and started offering odds on the presidential race. They pegged the incumbent, Donald Trump, as a slight favorite to win over Democrat Joe Biden.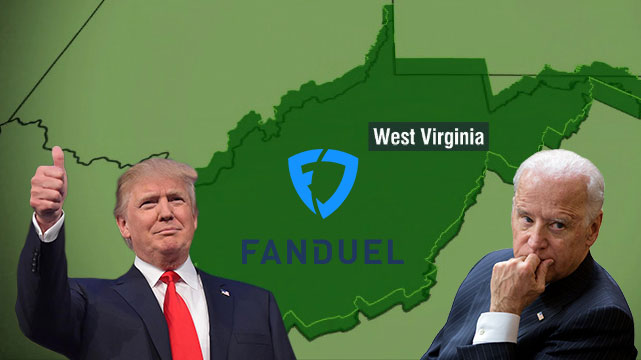 This scenario only lasted for an hour. The West Virginia Lottery promptly asked FanDuel to take down their odds.
Secretary of State Mac Warner contacted the lottery organization and expressed his disapproval.
"Gambling on elections has been illegal in West Virginia since 1868," Warner stated. "Gambling on the outcome of an election has no place in our American democracy.
"Not today. Not tomorrow. Not ever. This is a terrible idea. Let's shut this down right now and be very clear about it."
West Virginia Gov. Jim Justice also thought that approving political betting was baffling.
"I thought, you know, are you kidding me? The first thing that came to my mind was, you know, what next?" Justice add, "It's humorous, but it's ridiculous."
The office of West Virginia Lottery Director John Myers was behind the curious decision. Myers chalked the matter up to a simple mistake.
"I thought it would be okay, but after review, it was clearly a mistake. We just screwed up," Myers explained. "I didn't have the authority to do it, it should have never happened and I apologize to everyone."
What Are the Main Problems with Betting on Politics?
You can see that states definitely aren't on board with political gambling right now. But why are they so against it?
The main reason revolves around potential manipulation. Officials in every state largely agree that political betting could manipulate results.
Their manipulation concerns aren't necessarily the same ones shared by certain sports governing bodies. The NCAA, for example, worries that their amateur athletes are more susceptible to bribes as a result of legal gambling.
Regarding political betting, state officials worry that it could influence voter turnout. Potential voters may not even visit the polls, for instance, if their favored candidate is a long shot to win.
Under normal circumstances, the long shot could still have a chance to win. Politics aren't set in stone after all.
But they have less of a chance to win if supporters mistakenly believe that their favorite candidate has no chance. The "Romney Whale" incident involving the now-defunct Intrade proves this point.
Intrade was an online trading exchange that ran from 2012 to 2013. It allowed users to trade (a.k.a. gamble on) contracts with each other on the probabilities of different events occurring.
The site let people trade contracts on who would win the 2012 US Presidential Election between Barak Obama and Mitt Romney. Research shows that one person in particular placed between $4 million and $7 million on Romney through Intrade.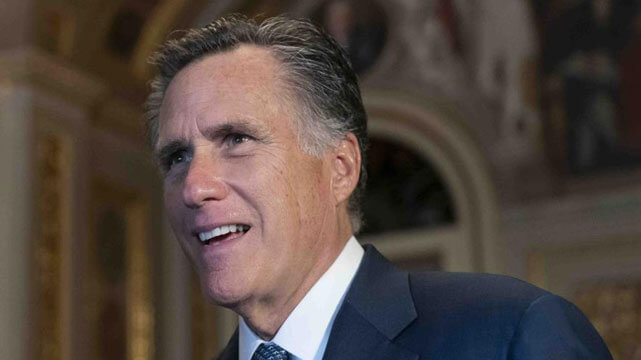 Economist Rajiv Sethi (Columbia University) and David Rothschild (Microsoft Research), who authored the research paper, noticed a flurry of bets made on Romney within the last two weeks of the election. They noted that "Trader A" made up one-third of the total money wagered on the Republican candidate.
Romney had been falling behind in the polls before the numerous bets started coming in. Rothschild and Sethi speculate that Trader A was trying to keep Republican morale high so that voters would keep turning out.
They also note that Trader A could've simply been hedging their initial bets on Obama. However, the pair leaned more towards the manipulation explanation.
The Commodity Futures Trading Commission (CFTC) filed a civil suit against Intrade in November 2012. They claimed that Intrade hampered their ability to "police market activity and protect market integrity."
Intrade responded by banning US customers betting on contracts through their site. Their traffic and trading volume fell drastically afterward.
Intrade suspended its operation in March 2013 while citing an investigation of "potential financial irregularities." This point essentially marked the end of their operation.
Will States Ever Change Their Minds?
Not every state is as against political wagering as the US. Again, the UK allows this type of betting across the country.
But the UK's legal sports gambling market has also been running much longer than America's market. As time goes on, some states may gradually change their tune on political betting.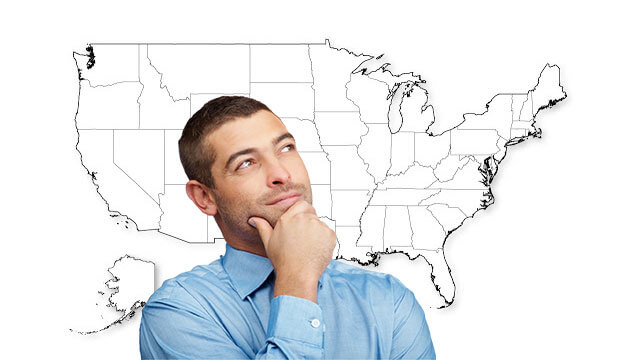 These changes in opinion likely won't occur anytime within the next decade or two. However, 30 years or more down the road could finally bring political betting to the US.
Nevada and West Virginia have already received requests to offer gambling on politics. The Silver State quickly rejected the idea.
Meanwhile, the West Virginia Lottery briefly allowed political gambling. But they pulled the plug after just one hour.
Every state that offers sports betting will likely receive at least one request for political wagering. They're also probably going to reject this concept just like Nevada.
However, you shouldn't expect this status quo to remain in place forever.
States will eventually warm up to the idea in future years.
Offshore Sportsbooks Already Offer This Type of Betting
Politics gambling may not be legal anywhere in the United States. But many Americans do have access to it.
A number of offshore bookmakers that serve Americans feature political betting. They offer odds on the US Presidential Election along with other are prominent races.
Offshore sportsbooks have been offering this form of gambling for years. That said, they must be doing well with it.
Most of America isn't much different than the UK when it comes to political betting.
Those living in states without regulated sports betting have the opportunity to use these offshore bookmakers.
The fact that unregulated sportsbooks have profited off Americans for years has been a big motivational factor in legalizing sports gambling. It can also motivate states to eventually allow politics betting.
Conclusion
Gambling on political races has been a part of American culture since the country's origins. Even dating back to the late 1700s, people placed bets with each other on who would win presidential elections.
The only time this type of gambling has ever been legal is when West Virginia approved it in April 2020.
But they quickly banned the activity just one hour later.
Attitudes won't change on this form of wagering anytime soon. However, states will eventually begin looking at political betting within the next 1-2 decades.