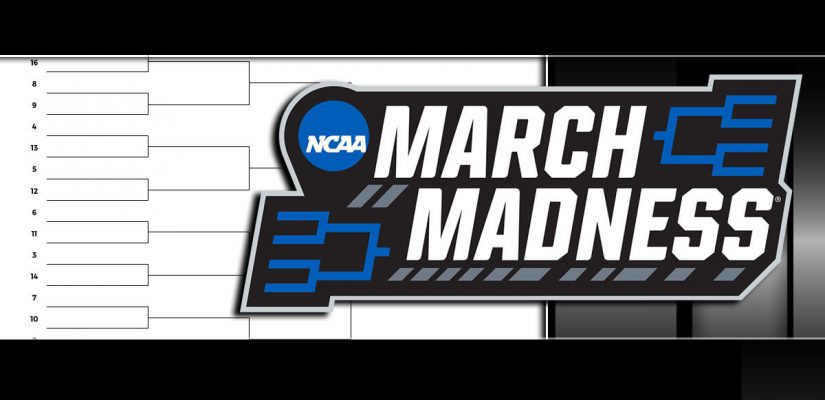 March Madness has finally arrived. Selection Sunday is now in the rearview mirror, which means the full 68-team field is set ahead of the 2022 NCAA Men's Basketball Tournament. Not only will millions of Americans tune into the games on TV, but billions of dollars will be wagered on the festivities, as well.
This year's Big Dance will look a lot more normal than last year's strange, bubbled edition. A few games had to be canceled because of unfortunate Covid outbreaks last year. While those same rules still apply, here's hoping all 63 scheduled games go off without a hitch this time. The games get underway on Tuesday and Wednesday with the First Four before the official first round begins on Thursday.
So, you've still got plenty of time to get those bets placed and, more importantly, get those brackets filled out. You can win some serious coin if you happen to put together an accurate enough bracket. While there is no tried-and-true way to nail your bracket, the whole endeavor is supposed to be fun, right?
You'll see your bracket at the top of your pool's standings by the time the end of the tournament rolls around. These days, people treat their
March Madness brackets
like they do their fantasy football teams. Giving your fantasy football team a clever name is a rite of passage. Why should your prized bracket be any different?
If you're in desperate need of some funny March Madness bracket names, we've got you covered.
How Should I Name My Bracket?
To each their own, of course. One thing is for certain, though. If your bracket is lucky enough to rise to the top of the standings, here's hoping you gave it a fun, creative name. Nobody wants to see something lame like "Chad's Bracket" up there. Spice it up a little!
Creativity isn't everybody's strong suit, but there are a few casual rules of thumb worth considering when it comes to funny names for March Madness brackets. If you opt to name your bracket after your favorite team, player, or coach, keeping it relevant with a reference to a team, player, or coach participating in this year's NCAA Tournament is, generally, more fun.
Of course, college basketball has had its fair share of villains over the years. Oddly enough, most of them seem to come from Duke. Anyway, you can also take a trip back in time with your bracket name if that tickles your fancy.
Who doesn't like a good pun? Puns have the unfortunate reputation of falling under the ever-growing "dad joke" umbrella, but you still can't go wrong with a punny bracket name.
Even if you don't win your bracket pool, giving your March Madness bracket a funny name will, at the very least, distract everyone else from noticing how terrible your picks were! There is certainly something to be said for that.
Funny Bracket Names for March Madness
One idea to consider is to pick one team – be it your alma mater, favorite team, or some random squad – to win it all and to serve as the inspiration for your bracket name.
Gonzaga, Arizona, Baylor, and Kansas are this year's No. 1 seeds, and all four will rank among the most popular picks to win the national championship.
So, let's go through each of the four top seeds and come up with a few clever March Madness bracket names, shall we?
Gonzaga Bulldogs
Arizona Wildcats
Bal So Hard/Ballo So Hard
Baylor Bears
My Bracket Will Make You Cryer
Kansas Jayhawks
Other Funny March Madness Bracket Names to Consider
Gonzaga, Arizona, Baylor, and Kansas may be the most likely bets to win the national title this year, but upsets are a part of what make the NCAA Tournament must-see TV. So, while those four teams may have the best odds, they're far from locks to seal the deal.
This is a 68-team field, after all.
The vast majority of those teams may have no realistic shot at winning it all, but you never know. Let's go through a few more teams and find a few more funny March Madness bracket names for your consideration:
Duke Blue Devils
North Carolina Tar Heels

Damned If You McAdoo, Damned If You McAdon't
Texas Longhorns
Michigan Wolverines
UCLA Bruins
Kentucky Wildcats
Villanova Wildcats
Miscellaneous
Conclusion
As you can see, you have no shortage of quality options at your disposal when it comes to coming up with a funny March Madness bracket name.
If none of the above stand out to you, scrolling through your favorite team's roster and coming up with your own puns is highly recommended.
Have fun and get creative! Even if you don't win your NCAA March Madness bracket pool this year, coming up with the funniest bracket name in your pool is a perfectly fine consolation prize.