Yes, esports betting is still growing at an exponential pace. And it's growing at a pace that would put other industries to shame effortlessly. Such massive growth is the result of several key factors that aligned perfectly for the flourishing industry. League of Legends is one of them, and LoL Worlds betting is leading the charge as far as betting popularity goes.
Despite that, beginners still seem to have issues with finding good esports betting platforms for LoL betting. If you're among them, perhaps the following section on LoL Worlds betting sites can help you out.
Even though there are bigger, more lucrative esports events out there, the League of Legends World Championship (LoL Worlds) is still the most popular one. It's the epitome of superb production value and the reason why League of Legends still stands as the most popular esports title in the world. Every LoL Worlds event is a worldwide phenomenon!
Take the last event as the perfect example. It had almost 4 million peak viewers, almost the same number as the two previous iterations combined! Considering such a massive number, it's no wonder the demand for LoL Worlds betting online is at an all-time high.
How to Start Betting on LoL Worlds in 2022
First things first, pick the right bookie. You might think this is the easiest step, but it's far from that! Choosing the right LoL Worlds betting site is crucial. If you get this part wrong, your online betting experience will suffer! Check out the sites featured on top of this page if you don't know where to look.

Once you decide which bookie to opt for, the next step is the registration process. Fill in the required information and make sure you use your real data as you will be subjected to further authorizations later on. Some bookies will require you to upload government-issued IDs right away, while others will wait until your first withdrawal request.

Next up is the first deposit. Make sure you get the most out of the bookie's welcome bonus, but don't invest too much. Use your preferred payment method and don't spend everything in just one single wager.

After you get some money in your betting bankroll, it's time to invest it somewhere. Since you're here, you must be looking for LoL Worlds betting opportunities. If the event is live, you won't have many issues since it'll be heavily marketed all around the betting platform. If not, there ought to be other LoL betting lines you can bet on.
Types of League of Legends Worlds Betting Options
As you'd expect, LoL betting sites offer plenty of LoL Worlds betting options. Among these betting options, you'll find lots of specials, AKA prop bets. The better the diversity is, the happier esports betting enthusiasts will be. It's as simple as that!
If you're just starting out and you don't know what to expect from LoL World Championships betting sites, here's a short list featuring the most popular bets offered.
Team to Draw First Blood
First blood is the very first kill in a League of Legends match. It doesn't just bring forth extra gold, but it also pushes the complexity of the lane in one direction. It can mean a lot in the long run, especially if the second kill comes from the same player/duo on the same lane.
As for the bet, bookies offer these specials all the time, although they seem to be most popular during MSI and League of Legends World Championships. The odds are fine but don't expect anything too fancy.
Try experimenting with "player to draw first blood". They're much rarer, but they are typically available for LoL Worlds betting. We're sure you'll find them on one of the above-listed esports betting platforms.
Match Duration Over/Under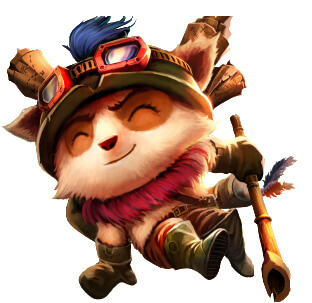 Typically, League of Legends matches last around 40 minutes, 10 minutes give or take depending on the match complexity, teams' playstyles, champion compositions, push potential, and so forth. Over/under bets are pretty simple, too. The bookie gives you a rough estimate and you're supposed to guess whether the match will last shorter (under) or longer (over) the specified estimate.
Match Score Over/Under
The same premise works for this here bet too, with the only difference being the main subject. Match duration was the culprit above; here, we're talking about predicting the match score. For example, you're betting on a Bo3 match, which means you're supposed to predict whether the end score will be under or over 2.5 rounds. In other words, you're basically betting on whether the end result will be 2-1 or 2-0, no matter which team ends up winning the match.
Team to Kill First Baron/Dragon
Barons and Dragons add an extra layer of complexity to LoL's gameplay. Both are important global objectives and can push the odds in one direction, especially in late game. Baron is the most important global objective and it usually forces teams to engage in team-fights for the buff.
Why are we telling you all this? Well, we're just trying to emphasize the importance of killing the first Baron/Dragon, meaning these specials are pretty safe to bet on.
Player vs. Player Kills
These esports specials pin two players (typically one from each team) and allow bettors to guess which of them will have more kills in the given match. In addition to kills, LoL Worlds betting sites often feature bets on other stats, too. For example, you can bet on stuff like creep score by the 10th minute, the number of deaths, assists, and similar. We're talking about very profitable bets if you have deep knowledge of the LoL esports scene and both competing teams.
Best Sites for Betting on LoL Worlds

The best sites for betting on League of Legends are those that offer plentiful betting options. A good variety of esports specials is a prerequisite for a proper online betting experience. Without it, bettors are crippled and cannot deploy a proper array of betting opportunities as much as they'd like.
That's why, if you're interested in exploring the vast waters of LoL Worlds' specials, we recommend you check out our in-depth League of Legends betting sites guide. Our favorite platforms all offer exceptional variety in terms of esports betting options but aren't afraid of tackling conventional sports, too!
They're considered among the best LoL Worlds betting sites out there and are rightfully regarded as the ideal choices for esports betting enthusiasts. In fact, here's a quick look at our list of online betting sites with the best LoL odds.
You should still check out our LoL betting guide, even if you already have a good betting platform. Why is that? Well, it doesn't just list out the best esports betting sites in 2022. It also gives plenty of advice on how to approach your future LoL Worlds betting campaigns.
Key Characteristics of Good LoL Worlds Betting Sites
What to look for in esports bookmakers? That's the most common question beginners ask themselves. If you've found yourself asking the same thing, here are five characteristics that ought to help you out:
Easy to Use
First and foremost, ease of use! For beginners, this is definitely the most important factor. If your go-to LoL Worlds betting platform is not easy to use, you won't have a good time on it! Luckily, the above-featured sites are all, more or less, user-friendly. They are fast, responsive, and don't require web browsing diplomas to navigate from page to page.
Have Fair Odds and Generous Bonuses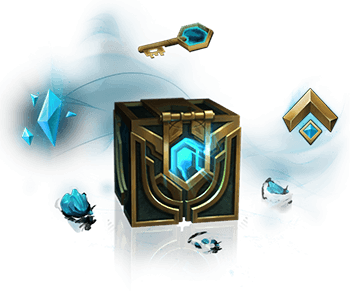 So, you want to figure out how to know which bookies have the fairest odds? It's simple, just open up a few of your top picks and compare the most popular odds. You'll notice trends pretty quickly. However, odds aren't everything. Make sure the bookmaker that has the best odds doesn't cheap out on other parts of the equation!
Almost all online bookmakers these days have some sort of betting bonus to incentivize new account registrations. Even though these are typically barred behind ridiculous rollover rules preventing payouts, not only do people have a ton of fun with them but tend to exploit them too.
We won't get into all that, though, but feel free to check out our esports betting bonuses page.
Don't Take Too Long to Pay Users
Payout times vary from place to place and from one payment method to another. But there are bookmakers that deliberately take their time with paying users' winnings out, hoping they'll cancel the request and splurge their money away. Yep, this is a legit concern. You'd be surprised at the number of bookies that do this.
That's why we always emphasize the importance of choosing the right bookie! Not sure where to look? The above-featured list features only reputable names that won't hold onto your money for days on end. They'll pay you as soon as their internal processes allow them to, which is usually anywhere from 24 to 48 hours, depending on your payment method and withdrawal amount.
Possess Both Sports and Esports Lines
Sure, you want to bet on LoL Worlds. That's why you're here. However, if you like the betting action, chances are you'll want to expand your views. We're not just talking about expanding to other esports but sports titles too.
With that said, if you don't want to have accounts on multiple bookmakers, each for one specific segment, you should look for an all-in-one betting platform right away. On the bright side, most sites that offer esports offer sports betting as well.
But you can never be too cautious, so make sure you check their lines out before you commit!
Interesting Facts Regarding the LoL World Championships
Turning our attention back to the League of Legends World Championships, here are some interesting facts that'll tell you more about these massive esports events.
The first League of Legends World Championship, objectively the smallest one out of the bunch, kickstarted the whole esports scene and pushed it into mainstream media. With roughly $100,000 in prize money, Season 1 of LoL Worlds was just an introduction for things that'll follow in the coming years.
South Korean SKT1 are the most successful team in LoL's competitive ecosystem, and the most successful LoL Worlds team too. With Faker, one of the world's greatest players, the Koreans won three Worlds (2013, 2015, and 2016) and were runners-up on one occasion (2017).
The biggest prize pool in the history of the League of Legends World Championship was up for grabs in 2018 ($6,450,000). That's when Riot Games experimented with something similar to Dota 2's crowdfunding system for The Internationals. But things returned back to normal with the 2019 Worlds iteration that sported "only" $2.2 million.
Viewership-wise, League of Legends is still the most popular esports title, with tournaments like the Worlds and MSI slamming the charts. Regional championships are popular too, but they usually don't come close to top matches on the Worlds or Mid-Season Invitationals.
Experts predicted the wave of LoL Worlds betting (in 2021) is the biggest one yet. Even though the pandemic messed up the plans initially, things are starting to look better. We can't wait to see what sort of LoL betting action awaits later this year.
A Quick Look Into the History of League of Legends Worlds
| | | | |
| --- | --- | --- | --- |
| Year | Prize Pool | Winner | Runner-Up |
| 2021 | $2,225,000 | EDward | DAMWON |
| 2020 | $2,225,000 | DAMWON | Suning |
| 2019 | $2,200,000 | FunPlus Phoenix | G2 Esports |
| 2018 | $6,450,000 | Invictus Gaming | Fnatic |
| 2017 | $4,596,591 | Samsung Galaxy | SKT1 |
| 2016 | $5,070,000 | SKT1 | Samsung Galaxy |
| 2015 | $2,130,000 | SKT1 | KOO Tigers |
| 2014 | $2,130,000 | Samsung White | Royal Club |
| 2013 | $2,050,000 | SKT1 | Royal Club |
| 2012 | $2,000,000 | Taipei Assassins | Azubu Frost |
| 2011 | $99,500 | Fnatic | AAA |
The first LoL Worlds started off the esports scene as we know it. There were attempts before it, many of them in fact, but not one made a bang quite as big as the first League of Legends World Championship.
It didn't take too long for the game's esports ecosystem to take proper shape. Regional championship series were quick to pop up, but they were nowhere near the level of organization and production quality they have today.
The biggest jump for LoL's esports scene was definitely the introduction of fully-partnered leagues. And we're not primarily talking about LPL, which was the first franchised LoL competition. Instead, we're talking about LCS' and LEC's franchising systems.
They paved the way for long-term stability which resulted in a highly lucrative environment that funneled even more money into the industry.
Believe it or not, all of this has some connection to the LoL Worlds betting scene. What gives? Well, if it wasn't for such a massive focus on long-term stability, League of Legends wouldn't be able to push esports into the mainstream, and esports betting wouldn't reach the level it's at today.
LoL Worlds Betting FAQ
We're almost done with our LoL Worlds betting guide. There's just one more thing we'd like to share with you—the FAQ section! We've prepared seven frequently asked questions and concise but informative answers about LoL Worlds betting and League of Legends Worlds betting sites. It's a must-read for everyone who's just starting out!
Oh, that's a very nice question… It just so happens that we feature LoL betting picks every now and then. Our
esports picks section
is usually swamped with CS:GO stuff, but we do tend to cover LoL Majors betting campaigns. Our picks are driven by stats, not gut feelings, so you might want to check them out from time to time if you plan on LoL Worlds betting online.
Well, if we're judging by prize money, they're not the biggest. But they're among the top 10, for sure. Events like The Internationals and recent Fortnite events have had bigger prize pools than the most recent Worlds. However, LoL Worlds excels in raw popularity. That's why LoL Worlds betting is a great way to participate. The 2019 installment had 4 million peak viewership, which is an absolutely brilliant number by today's esports standard. So, yeah. LoL Worlds are pretty big events, bearing great importance within the esports industry.
As mentioned earlier, League of Legends World Championship is definitely the most popular LoL event in the world. Statistically, the 2021 LoL Worlds iteration the second most popular esports event in the world according to peak and average viewership—only 2021 Free Fire World Series Singapore had more.
2021 LoL Worlds had over 4 million peak viewers during the grand finals between EDward and DAMWON. On average, the event had roughly 1.3 million viewers, which is the highest average viewership yet!
To put things into perspective, 2021 PGL Major in Stockholm had just shy of 600,000 viewers on average and a 2.75M peak. Another notable comparison, Dota 2 The International 2021 had roughly the same peak viewership and roughly 857,000 viewers on average. Yep, that ought to show you just how popular League of Legends World Championships really are.
As far as technicalities are concerned, we'd rather not go into all that stuff. It's way too complex for a short section like the one we're going with here. Let's just say, once again, that the complexity and sophistication of security systems are solely up to you. If you opt for a reputable bookie with LoL Worlds odds, you can rest assured your personal info is in good hands.
Betting on LoL Worlds works just like betting on every other event out there… And betting on every other esports event out there is, for the most part, just like betting on conventional sports. The premise is as simple as they come. Pick the team you think will win, enter the stake, and you're all done. You've successfully placed a match-winner single!
You can complicate stuff, though. You can experiment with stuff like accumulators, systems, specials, and whatnot. All these things add extra complexity to your wager but add to the wagering processes, too.