Our blogs on how to bet on Overwatch have been getting a lot of traction lately, so we decided to make a follow-up page with all of the important information in one place. That said, welcome to our in-depth Overwatch betting guide for 2022. If you came here looking for fresh, up-to-date info on the best Overwatch betting practices, tips, and tricks, you're in for the ride of your life!
That's what this page is all about! To start, we're going to present you with our list of the best Overwatch betting sites.
get_cta id="262039″ copycolor="cta-full-detailed"]
The Story Behind Overwatch – The American Esports Sensation
Overwatch was supposed to be Blizzard's answer to the massively growing esports scene. It was supposed to be the perfect mixture between CS:GO (the most popular FPS esports title) and Dota 2/LoL. All of which were the biggest names in the MOBA esports scene.
Even though the gameplay was a huge hit, the numbers just weren't there. And the game was released back in May 2016, which is long before the era of battle royale games. The stage was perfectly set for Overwatch's release, and despite all the hype, it just couldn't live up to its full potential.
Franchised OWL to the Rescue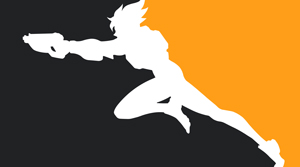 However, the thing that was bound to save Blizzard's massive IP was announced on BlizzCon 2016. Overwatch League's the name and the inaugural season was an instant hit, snatching more than 435,000 peak viewers back in early 2018. Even though the numbers dropped down the next season, Overwatch's overall success is in no small part thanks to the success of OWL's inaugural season.
Overwatch Betting Has Just Started
As for real money Overwatch betting, even though the popularity was at its peak in the inaugural season, the real online betting coverage took a bit more to spring to life. Even today, many Overwatch fans don't know where they can start betting on Overwatch. If you're among them and you're desperate for a way in, the following guides should be enough to help you out.
How to Start Betting on Overwatch
Starting your very own Overwatch betting endeavor is pretty simple. All you have to do is find proper real money Overwatch betting sites, learn about the event and match you're aiming for, and do plenty of research before investing your hard-earned money. Everything is done online. You don't need to go to a brick and mortar sportsbook to get your bets in. Online betting on esports doesn't require you to leave the comfort of your own home. That extra level of convenience is what makes it so accessible in the first place.
Where to Bet on Overwatch Online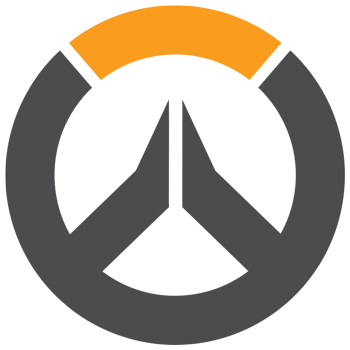 Overwatch bets can be placed online. As we explained earlier, the entire process of betting real money on Overwatch can be done without the need to leave your home. That's a big plus, seeing as how you can register, confirm your identity, bet, and win money all from the comfort of your sofa.
If you're wondering about the best online betting platform for placing Overwatch bets, our list of the safest Overwatch betting websites is the place to look for information! It offers plenty of safe names to use for your Overwatch betting campaigns, as well as a bunch of supporting information to help you resolve any teething issues that may occur.
As for the key characteristics you should keep tabs on, here are the crucial ones:
Plentiful payment options
Online reviews
Generous bonuses
Effective Customer Support
Intuitive website interface
When to Bet on Overwatch
The best time to start your Overwatch betting campaign is during Overwatch League. It's the game's biggest, most lucrative and most popular event, bringing forth the most competitive teams and vast options for Overwatch betting online. Calendar-wise, OWL's regular season typically takes place from February to August, with the playoffs scheduled shortly after the regular season's end but esports betting sites with Overwatch odds will release lines sooner.
Types of Overwatch Bets You Can Place Online
Most commonly, real money Overwatch betting enthusiasts place match-winner wagers. We're talking about the simplest of betting options, where bettors pick the team that they think will win the match. However, on top of match-winners, Overwatch betting sites tend to offer numerous additional betting options, be it only during the Overwatch League. These are the so-called Overwatch specials, bringing forth unique betting experiences, which are much different than what you'd expect from traditional match-winners. Let's take a closer look at them.
Total Kills Player vs. Player
These bets are pretty simple. Esports betting sites will pin two players against each other and you as the better are supposed to pick which of them will have the highest kill count at the end of the game. For instance, the bookie pins SeoMinSoo against Libero and your job is to predict the better fragger in the given match. The Overwatch betting odds are quite diverse, depending on the matchup. But they're often nicely twisted, featuring plenty of value…
Team vs. Team Totals
If you have your mind set to bet on Overwatch, and simple match-winners aren't good enough for your taste, then team vs. team totals are the obvious way to go. They're similar to total kills player vs. player, the above featured Overwatch special, but you have to take into account teams and not just individual players.

In addition to total kills, these bets also take assists into account too, as well as more trivial stuff like average damage per round and similar.
Correct Score
Lastly, let's talk about correct score! It's similar to match-winner bets, but in addition to predicting the match-winner, you're supposed to predict the exact score the match will end with. It's not as easy and straightforward as it sounds, though, but that's reflected in the odds which are set quite high in contrast to traditional match-winner options.
As far as options are concerned, you won't see the typical team names. Instead, you'll have a number of potential match results, all depending on the matchup type you're betting on (whether it's bo3, bo5 or bo7). For example, if you're betting on bo7s, you'll be met with stuff like 4:3, 3:4, 4:2, 2:4, and so on. Correct score doesn't take a genius to explain, but can be a bit tricky to predict.
Overwatch Betting FAQ
Last but not least, let's check out some of the most frequently asked questions about betting on Overwatch. Some of them have already been answered, but if you're too lazy to read the whole article, feast your eyes on these.

Even though we have no accurate numbers, and it's generally difficult to find numbers in this industry, it's safe to say Overwatch betting is a flourishing community. The viewership numbers aren't off the charts, but that doesn't seem to be bothering the betting popularity. Don't get us wrong, Overwatch betting isn't anywhere near the level of LoL or
CS:GO betting
. But it's still big enough for most top-tier online bookmakers to do proper coverage.
Even though events like the
Overwatch World Cup
are solid and have excellent betting coverage, we still advise you to bet on the Overwatch League. The OWL is the only event you should be betting on if you're serious about being in the green at the end of each month. If you're just playing for god old fun's sake, there are Overwatch odds online for smaller Overwatch events.
Online safety is a relative term. There are numerous factors that come into play here; we're talking everything from your password complexity, Pastebin records, two-factor authentication, SSL encryption, and so on.
Long story short, online safety revolves around the extra steps you take to ensure your personal data doesn't fall into the wrong hands, and choosing a safe Overwatch betting site falls into that category. If you can't find Overwatch betting sites that are safe enough for your taste, please refer to the list at the top of this page for the best Overwatch online sportsbooks.

Well, it's as addicting as all other online betting disciplines, including conventional sports such as football, basketball, soccer, as well as other prominent esports titles like CS:GO, Dota 2, and League of Legends. We're not trying to scare you away here, but Overwatch betting can lead to more serious problems than addiction if you're not being careful.
That's why, the biggest and most important advice we can give you is to take things slowly and don't bet with the money you can't afford to lose. On top of that, you should learn to time your bets and take pauses in between them. Follow these simple guidelines and you won't get addicted.