Betting on your favorite NFL teams doesn't have to be time-consuming. Nowadays, it can be as simple as pulling out your phone and opening one of the many NFL betting apps there are to choose from. You can place your bets in a matter of minutes without getting out of your seat. It's incredible, isn't it?
Check out our top choices for NFL sports betting apps below!
Benefits of Betting NFL on Mobile Apps
There are more options for sports betting now than ever before. Online and retail sportsbooks are great places to bet and offer players awesome benefits. However, there are advantages of mobile apps that even the best online and in-person sportsbooks cannot compete with.
Convenience
First and foremost, mobile sportsbooks are simply more convenient than other options. You can place wagers from anywhere as long as you have your mobile device. Whether you are on your couch, at a game, or stuck at the office, nothing can stop you from placing your bets.
Live Updates
Live, or in-play, betting is all the rage nowadays and has changed the sports betting landscape. Bettors with mobile sportsbooks can take advantage of the best up-to-the-minute odds. Many betting apps also have the option for push notifications so that you never miss games or bonus promotions.
Exclusive Mobile Features
Mobile users also have access to special bonus features that are only available to bettors using the app. These exclusive features range from special bonus promotions to exclusive banking methods like Apple Pay. Some apps even offer exclusive content, such as live streams of events or betting advice.
Security
Many online sportsbooks use state-of-the-art SSL encryption software. This is enough to keep users safe, but mobile apps go a step further. Sportsbooks must pass through strict security screenings before they can become available on Google Play or Apple Store. This added layer of screening helps players stay even more secure.
The Best NFL Betting Apps for 2022
There are tons of reasons to use mobile bets. However, with so many apps to choose from, how do you know which app is right for you? Our NFL betting experts have put together a list of the best football betting apps they could find.
Everyone has different criteria that they look for in mobile apps. To make sure our list is the best, we use multiple different factors to rate football betting apps. All of the apps we suggest have rated highly across multiple areas including security, customer service, and player bonuses.
Best Real Money NFL Betting App: Bovada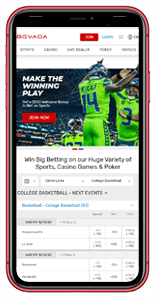 When it comes to real money NFL betting apps, there's one app that sticks out to us, and that's Bovada. What makes Bovada so special compared to the other sports betting apps out there? Let us show you!
50% signup bonus up to $250
Bonuses available for everyday players
Excellent coverage of most sports and leagues
Email, phone, and live chat options for customer service
100% mobile compatibility
---
Best NFL Betting App for Bonuses – BetOnline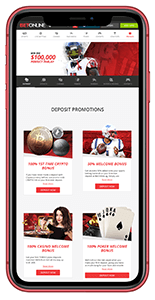 You can use bonuses to enhance your budget and give you more opportunities to place winning wagers. After playing at multiple NFL betting apps for money, we've discovered that BetOnline has the best bonuses on offer.
Here is a list of their current bonuses:
50% up to $1,000 Your First Deposit for Sports
5% Crypto Boost
100% Crypto Bonus on Your First Deposit
100% Casino Welcome Bonus
100% Poker Bonus
200% up to $200 Referral Bonus
25% Sports Reload Bonus
35% Crypto Reload Bonus
Mobile Betting $50 Free Play
Live Betting $25 Free Play
$25 Risk-Free Player Props Wager
$100,000 Perfect Parlay
These bonuses all come with reasonable rollover requirements and are very generous in terms of size and recurrence.
---
Other Useful Apps for Football Bettors
How to Choose The Best NFL Betting App
It is easy to claim you are the best but actually proving it is much harder. To be considered the best app for betting on the NFL, a sportsbook has to more than provide competitive odds. It also has to be safe, offer odds on every game, and be compatible with a variety of devices.
Trustworthy Operations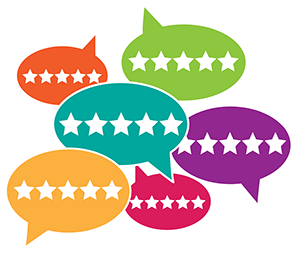 The highest priority of any bettor should always be safety. You are trusting a sportsbook with your personal data, including your banking information. The last thing anyone wants is to have their personal information leaked.
One way we verify sportsbooks are safe to recommend is by checking their security measures. Our experts also read through customer reviews to see which issues players complain about. Reviews are helpful for determining how a sportsbook addresses players' complaints.
Multiple NFL Betting Markets
Mobile betting is able about being able to conveniently access a wide variety of bets. This includes offering odds on every game on the schedule. However, it also means offering bets for other aspects besides just the games themselves.
Annual NFL awards such as the MVP and Defensive Player of the Year make for great futures bets. So do statistics such as total TDS, passing yards, and sacks. Great sportsbooks offer odds on all these betting markets and more.
Mobile Compatibility
This one may sound obvious, but it is still worth noting. A sportsbook could have a great app, but it will not matter if no one can use it. Our experts prioritize apps that are available on a wide variety of mobile devices. Luckily, most providers do not want to limit their customer pool and provide apps for both Android and iOS devices.
How Do I Get Started With the Best NFL Betting Apps Right Now?
Getting started has never been easier!
Follow these five basic steps:
Download your favorite apps for betting on the NFL. Use the sports betting apps we outlined at the beginning of this article to ensure you're playing at high-quality online betting apps.
Provide basic information like your name, date of birth, banking information, etc. Don't worry, your private information will be kept well-protected, albeit you choose one of the top apps to bet on NFL games.
Fund your account. Decide how much money you want to add into your account and what banking method you want to use. All banking methods have different criteria you must meet in order to finish the process.
Place your wagers. Here's the exciting part, it's time to place your first wager. You got this! Good luck!
Withdraw your winnings. Cha-ching! It's payout time. Follow the instruction given by your preferred NFL betting app to cash out your hard-earned winnings if you have any.
Adding Your Favorite Sports Betting Sites to Your Phone's Homescreen
Since not all NFL betting sites have a mobile app, we found a way to make it easily accessible on your phone. Just follow these tips!
Android
Step 1- Open your web browser.Step 2- Locate your favorite NFL betting sites.
Step 3- Select the menu button.
Step 4- Select the "Add to Home Screen" button.
Apple
Step 1- Open up the Safari app on your iPhone or iPad.Step 2- Locate your real money NFL betting site.
Step 3- Tap on the "Share" icon at the bottom of the screen.
Step 4 – Select the "Add to Home Screen" button.
Step 5 – Name your new "app."
Things to Avoid When Looking for NFL Apps
NFL betting apps that have bonuses that are too good to be true
Apps with limited banking options
Sports betting apps that are poorly designed and hard to navigate through
NFL betting apps for money with no customer service option
What Bets Can I Place on NFL Betting Apps?
There are no limits to what kinds of bets you can place on football betting apps. You can place just about any wager available while using NFL apps for money. Here's a snapshot of some of the more popular bets you can place.
Moneyline Wagers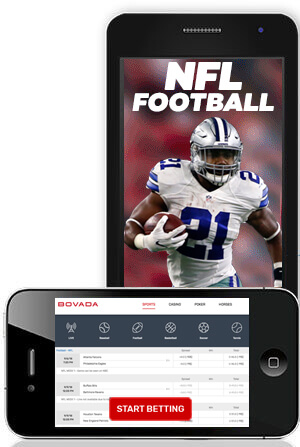 The moneyline wager, also known as the win bet, is the simplest wager you can place on betting apps. You are betting on the outcome of the games; you pick whichever team you think has the best chance of winning.
Over/Under (Totals) Wagers
People often place moneyline wagers and over/under wagers at the same time; they are great bets for beginners. With over/under bets, you place a wager on whether you think a team will come in over or under the number set by the sportsbook. Yes, it truly is that basic.
Proposition Wagers
Prop bets are bets made on just about anything that happens during the game. Some examples include betting on who will win the coin flip at the start of the game, who will score the first touchdown, or whether or not the team will spill Gatorade over their coach's head.
These wagers can get so creative and that's what makes them so fun.
Futures Wagers
With futures bets, you'll most likely be betting on who wins the NFL championship title or who wins the Superbowl. You should be very strategic in deciding when to place this event. The earlier in the season you place these bets, the better odds you'll get in most circumstances. The goal is to pick the winner before other bettors realize that team's full potential.
Accumulators
Accumulators, also known as parlays, are more complicated bets. So, we would only suggest placing these if you are a seasoned bettor. With accumulators, you'll actually select several picks as part of one single wager.
For example:
If you're betting on the NFL, you can place a parlay bet on the winner of five different games. To win this wager, all of your picks would need to be accurate to win. Since the chances of picking the correct outcome for all five of these events is slim, you can earn huge payouts.
However, if just one of your selections is wrong, then you forfeit the whole wager and lose your investment.
Device Compatibility of Apps for Betting on Football
Luckily, the best apps to bet on NFL games are available on both Android and Apple devices. Here's a breakdown of the device compatibility and limitations.
NFL Betting Apps Tips and Tricks
We want to see you succeed when it comes to using real money NFL betting apps, which is why we have created this section. We have gathered our best tips and tricks for placing bets on any of the sports betting apps we recommend.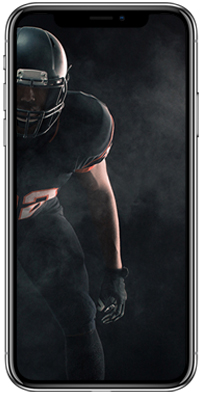 Ignore Personal Bias
Everyone has their favorite team or teams that they want to succeed. However, when it comes to betting, you have to leave your personal biases out of it.
You can't just place a bet on your team to win because that's what you want to happen. You have to look at the game statistically and determine which team has the best chance of winning.
Research, Research, and More Research
We cannot stress enough the importance of doing your research. Look at stats on players to see if you can spot any patterns in their performance. Look at the team's strengths and weaknesses out on the field.
How is their defense? Is their offense aggressive enough? You can use all of this information and more to make educated decisions on the wagers you place.
Be Selective
Don't just place bets haphazardly. Instead, take your time to be selective and wait for opportunities to place bets where you have the potential to make the most money. A few thought-out bets can lead to more success and fortune than hundreds of bets made without discernment.
Don't Place Bets While Under the Influence
This tip may seem obvious, but we see people fall victim to it over and over again. If you are under the influence of drugs or alcohol, stay off your apps for betting on the NFL. When under the influence, you won't be able to make informed decisions, and you'll probably end up losing money unnecessarily.
Insight From NFL Experts
In a league with 32 unique franchises, it is nearly impossible to keep up with everything going on in the NFL. Luckily, bettors can rely on football experts to fill in the gaps. Check out these articles for more on the latest NFL news.

NFL Football Betting Apps FAQ
We love that our readers come to us when they run into issues while betting on NFL gambling apps. Since we get asked the same questions often, we figured we would save you the time and put together a detailed FAQ section.
No, all of the steps listed above can be accomplished in just a matter of minutes. The only thing that can take some time is the withdrawal process. How long this takes can range from a matter of minutes to a couple of days, depending on what banking method you choose.
There are a plethora of different banking methods nowadays. While all sports betting apps offer different banking methods, here are a few of the most popular options we typically see available.
Cryptocurrencies – Bitcoin, Litecoin, Ripple
E-wallets – Neteller, Skrill, Person-to-Person
Credit Cards – Mastercard, Visa, Discover
Wire transfers or mailed checks
While we cannot be 100% sure if they are available for you, we can tell you that real money NFL betting apps are available in most regions. Check the terms and conditions page of the online football betting app you're interested in using to find out more.
Yes, we think so! There are many advantages to signing up at more than one betting app. For starters, you'll be able to shop the lines to find the best deal. You'll also be able to take advantage of each app's unique
sports betting bonuses
and reward system.
Welcome bonus
Weekly bonus
Cryptocurrency bonus
Refer-a-friend bonus
Yes, all of the real money betting apps that we recommend offer more options than just the NFL. Some of the sports you may see offered include the following:
AFL
College Football
Soccer
Baseball
Basketball
UFC
Lacrosse
Esports
Conclusion
We hope you now know more about apps for betting money on the NFL than you ever have before. Use this information to place bets and find success while using the online betting apps we recommend. Don't forget to check back with us often, as we regularly update this page to ensure we offer you the most accurate information possible.