It's NaVi vs. Vitality in the grand finals of a massive event! It's S1mple vs ZywOo—it's EU vs CIS—proper CSGO viewing experience is always guaranteed with the competition as fierce as these two. There is, however, one thing that can further spice up the game—online CSGO betting!
Mind you, we are not talking about illegal esports betting platforms here. We are talking about legit, real money CSGO betting activities that take little to no time to set up yet drastically spice up the viewing experience.
If you go in with a low stake, it doesn't really matter if you win or lose. Watching the match live will be much more fun! Of course, once you get things going, you will want to increase your chances of winning… and that's exactly what our real money CSGO gambling guide is all about!
get_cta id="262039″ copycolor="cta-full-detailed"]
Whether you know the ins and outs of the game, or you're just interested in how your favorite esports team performs, the idea of winning some real money on the side by betting on CSGO seems like a no-brainer.
However, it takes more than pure luck to win money betting on CSGO. You need a ton of knowledge about the whole esports scene, metagame, in-form teams/players, as well as the most recent results. It's a form of art, I kid you not, but one that can yield to massive profits if taken with enough seriousness.
Top Real Money CSGO Betting Sites
CSGO is much more than just a game! The aforementioned esports scene is flourishing, paving the way for numerous supporting industries. real money CSGO betting has surfaced as the most prominent one, all thanks to exponential growth and increasing popularity all across the globe.

That said, if you're looking for an entrance to the ever-expanding world of CSGO betting, the following online betting sites offer a superb experience:
(*These CSGO betting sites don't accept US customers.)
---
Of course, these aren't the only great CSGO betting sites out there. However, we suggest you don't stray too far off the above-featured list as your mileage may vary with other, less-reputable esports betting platforms. Stay on the safe side, and only go for the best ones!
What Is CSGO?
CSGO or Counter-Strike: Global Offensive, is a first-person shooter (FPS from now on) by Valve. It's available on Steam, now completely free of charge. Yep, that's right! There's no paywall stopping you from trying out the most popular FPS game on the planet!
While that seems great, it brought forth a lot of controversy with people worried CSGO is headed in the wrong direction. Mainly because of the free 2 play switch (F2P), but also because of Danger Zone, CSGO's very own battle royale game mode.
Back to the topic, CSGO is an FPS that features two teams (five players in each), terrorists and counter-terrorists. In CSGO esports, the only map mode is defusal, which requires terrorists to plant the bomb on one of two available sites. Counter-terrorists either prevent the plant or defuse the bomb after dealing with the enemies.
Here's the list of all competitive maps in CSGO:
Additional Information
A single CSGO map can take up to 90 minutes, so consider that before placing CSGO bets for real money. Depending on the type of matchup (best of one, three, or five), a single CSGO esports match can last anywhere from half an hour to over five hours. The latter is an extreme Bo5 case with multiple overtimes and breaks.
Even though CSGO is not as tactically-minded as, e.g. Rainbow Six Siege, the game still requires a fair bit of strategizing in order to overcome the toughest teams. There are multiple roles, ranging from conventional riflers, support players, AWPers (snipers), and in-game-leaders (sort of like captains in regular sports).
CSGO teams have coaches, too. They can call for timeouts and organize round-per-round game plans to combat the oppositions' movement and strats. These are all important factors to consider when betting on CSGO online.
The economy plays a key role in CSGO and we're not just talking about your esports betting bankroll! Players earn money by killing other players, planting bombs, defusing bombs, and winning rounds. The amount of money depends on several factors, including weapon types and the number of consecutively lost rounds.
CSGO economy is a complex matter, one that you'll have to explore if you want to improve your chances of winning CSGO wagers!
[ Back to Top ↑ ]
History of Betting on CSGO
While we can't pinpoint the exact time when betting on Counter-Strike: Global Offensive started, we can say it didn't take too long after the game's initial top-tier events. Late 2013 and early 2014 is when betting on CSGO started flourishing. People were amazed by the thrilling esports contests and first businesses facilitating bets on CSGO matches started popping up at every corner of the worldwide web.
The Importance of CSGO Skin Betting
At first, the big names in the online sports betting industry didn't think much about the CSGO betting craze. Instead, a whole new market appeared, exploiting Steam API to facilitate betting on CSGO matches with in-game skins. CSGO Skin betting sites became an instant hit with millions of bets being placed by bettors from all around the world.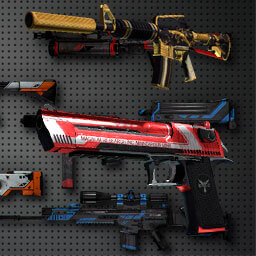 With little to no regulation at the time, CSGO skin betting sites flourished and were heavily marketed by all sorts of platforms involved in the all-new esports (and esports betting) industry.
When well-established real money sports betting sites took notice of the surging demand for CSGO betting, they went out of their way to set up a proper esports betting category. At the time, the only real esports titles that people were betting on were Valve's Dota 2 and CSGO, alongside Riot Games' League of Legends and Blizzard's Starcraft.
In retrospect, it's pretty obvious the first skin betting sites paved the way for the real money CSGO betting we all know and love. However, these skin betting platforms were (and some still are) very shady businesses.
They followed no online gambling regulations, exploited Steam's API, facilitated online gambling to minors, and even went as far as not paying out big wins.
Some skin betting sites still remain, but they are nowhere near as popular as they were back in, let's say, 2015. That's partial because Valve fought (and won) a legal war with such sites, and partially because legit real money CSGO betting sites are virtually everywhere these days.
[ Back to Top ↑ ]
Popularity of Real Money Betting on CSGO
According to Loot.bet's 2020 esports betting statistics, CSGO betting still remains the most popular video game people bet on. In terms of betting volume, Valve's golden eggs (Dota 2 and CSGO) are leading the charge, with Riot Games' League of Legends rounding off the top three.
However, in terms of average bet size, just one of Valve's duo makes the top 10. League of Legends and King of Glory are the only two esports with over €30 average bet. CSGO is the tenth game on this list with €21.41.
This comes as no surprise, though, considering the fact CSGO makes up for more than half of all esports bets placed in 2020… and we all know that not a lot of people love placing more than $20 on a single wager.
Long story short, real money CSGO betting is definitely the most popular esports discipline. Judging by the most recent happenings surrounding the game, it won't be dropping the top spot anytime soon.
[ Back to Top ↑ ]
Biggest CSGO Events to Bet On
Despite a recent switch to circuit-based competitions, CSGO still remains the most decentralized esports title out there. Valve events are still the most important ones, but third-party events are what keeps the whole scene up and running, top to bottom!
Here's a closer look at the most notable CSGO events you can bet on:
CSGO Major Championships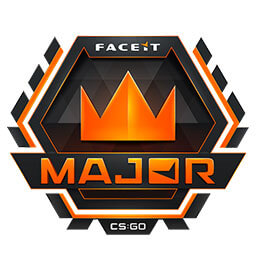 Commonly known as Majors, these events are the join venture of Valve and third-party event organizters. Be it PGL, DreamHack, StarLadder, or IEM, the results are always the same – CSGO events are by far the most important competitions in Counter-Strike: Global offensive.
They usually bring forth almost a full month's worth of CSGO action. Typically featuring 24 teams divided into three tiers, these events bring forth the best in every team, player, and coach!
Obviously, demand for real money CSGO betting is always at its peak during CSGO Majors. CSGO fans, even though that don't watch CSGO esports on the regular, tune in to see top-tier players do what they do best.
As for CSGO betting during the Majors, it's obviously the busiest time of the year for esports bookies. CSGO being the world's most popular esports betting title was always going to amass impressive numbers during its biggest annual events.
The surplus of betting demand usually results in more value across the board, as well as a ridiculous variety of props to choose from.
CSGO Major Championships are the best events for bettors, no doubt about it!
Intel Extreme Masters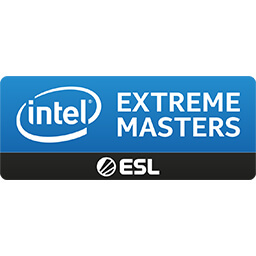 More commonly known as IEM, these events often pose as the bread and butter of competitive CSGO. Popularity-wise, they are one of the most notable event series out there. We're looking at a joint venture of Intel and ESL, so the popularity isn't that surprising.
The biggest IEM events are played in Katowice, and that's a fact! The Polish capital of esports always makes for a mesmerizing experience. In fact, the 2019 IEM XIII World Championship in Katowice will be remembered as the best CSGO Major Championship ever!


BLAST Premier Series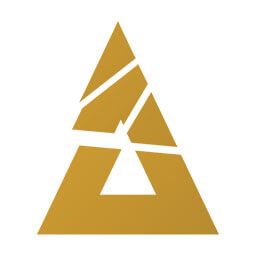 Next up, BLAST Premier series! What was once called BLAST Pro Series is now called BLAST Premier. It brings forth a completely different approach, though, featuring two seasons in a year, each with three events and one massive annual finale to wrap everything up.
Every BLAST Premier season starts with the group stage. Through it, six teams qualify for the season Finals. The remaining ones go through the second tournament, the Showdown. Through it, two additional teams qualify for the season Finals.
The annual finale AKA BLAST Premier World Finals features just eight teams (winners of two finals, three teams according to world rankings, and winners of three biggest events that year). The World Finals feature $1 million in prize money and are not to be taken for granted!
ESL Pro League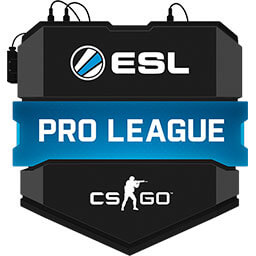 ESL Pro League is the biggest, semi-franchised league-like competition in CSGO! A part of the Intel Grand Slam, EPL is often regarded as the second-biggest CSGO competition, second only to CSGO Majors. Dating back to 2015, this biannual series enjoys great popularity, not just in esports but betting communities too.
Online CSGO gambling sites go out of their way to provide their users with thorough coverage during EPL events. We're talking numerous outright options (winner, region of winner, event MVP and so on), lots of props, and a solid quantity of live betting options. If you love having multiple options on your hands, you can't go wrong with ESL Pro League!
Flashpoint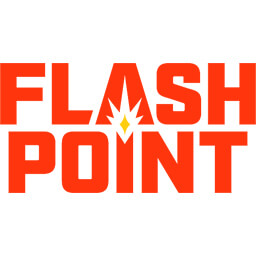 B Site and FACEIT partnered up to create a league like competition to serve as a breakaway from ESL Pro League ecosystem. And while the announcement of a brand-new "franchised" league did stir quite a bit of dust, Flashpoint sank down following the inaugural season and was never able to compete with EPL.
However, Flashpoint is still a worth mentioning despite it going from one of the game's most lucrative events for the inaugural season, to just another RMR for the third in the span of just two years.
DreamHack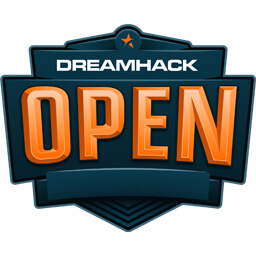 DreamHack is the world's largest esports festival, daring all the way back to early '90s. These days, it's one of the most important esports event organizers, proudly emphasizing their involvement in CSGO esports development with their ongoing DreamHack Open series. But that's just a part of DH x CSGO connection!
In 2016, DreamHack introduced the Masters events, which still stand for the most prestigious DH stages in professional CSGO. DreamHack Open events are right below them, consisting of up-and-coming lower-tier teams that often create upsets on larger events later on.
[ Back to Top ↑ ]
How to Bet on CSGO
If you're interested in betting on Counter-Strike: Global Offensive but you have no idea where to start, perhaps this short step-by-step guide will do you a world of good:
Pick one of the best CSGO betting sites and click on that shiny "Register" or "Join" button. It's usually located on top of the home page.
Fill out your personal information and make sure you use your real email because you'll have to confirm it later on to activate your real money online betting account.
Examine the available esports betting bonuses and make your first deposit. Make sure you check out if there are any codes for extra welcome bonuses based on the first deposit.
Next up, you have to find CSGO matches to bet on. Usually, bookies have dedicated esports categories or even hubs (Betway). Once you find the esports category, finding CSGO matches shouldn't be a problem.
Explore your options and don't settle for the first bet you see. Do some stats-crawling, investigate recent matches, and come to fact-driven conclusions instead of relying on luck and randomness.
Profit from your CSGO bets!
[ Back to Top ↑ ]
Crucial CSGO Betting Tips
Struggling to get things going? Check out these seven important tips to increase your real money CSGO betting profit!
Familiarize Yourself With the Basics of Online Betting
First things first, if you have no prior experience with online betting, you need to learn the basics. What falls under the basics? Well, stuff like reading the odds, navigating from page to page on online bookmakers, depositing money, assessing the available options, and finally, placing your bet.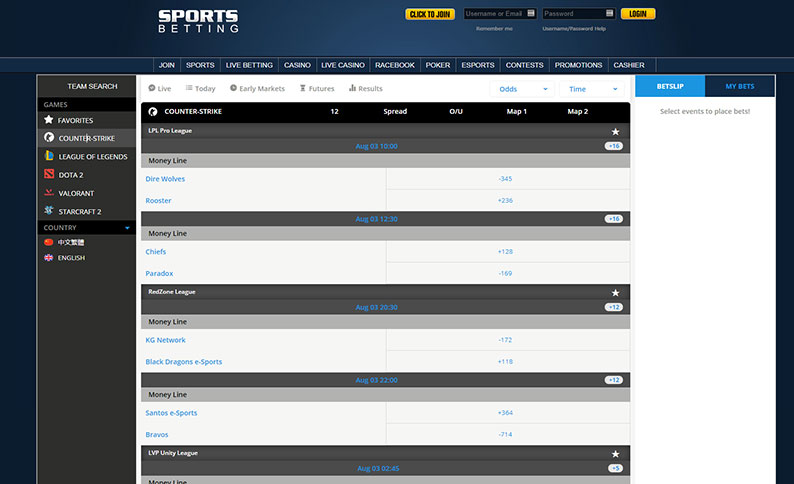 Much of the basics can be found right above this section! The six steps on how to bet on CSGO should help you out a ton. If you want even more beginner-friendly information, make sure you read our thorough esports betting guide!
Learn About the Gameplay
If you want to be successful at real money CSGO gambling, you need to know the ins and outs of the game. The best way to do that is to play the game. Most of you probably already play it, but some might not be that serious about it.
For best results, make sure you learn from the pros!
Investigate what other players do, how they peak in certain situations and from specific angles, how they manage their economy, when they save, and when they go in for the kill. Nuances like these will make or break your competitive games… And by experiencing these scenarios on your own, you'll be able to predict things with more accuracy during your CSGO betting endeavors.
Explore the META
META (most effective tactics available) changes are important across the whole esports ecosystem. No matter what game we're talking about, META changes have the ability to shift the odds in one team's way. Stuff like weapon buffs, map alterations, recoil adjustments and whatnot are all important in the grand scheme of things.
Lately, we've seen numerous META changes in CSGO. There's already a ton of material online addressing these changes and pointing out the biggest winners and losers. If you're going to be betting on upcoming CSGO events, those pieces need to be on top of your to-read list.
Get up to Speed With All CSGO News
Pre-match betting research should never be taken for granted! Its importance doesn't just reflect on the bets you'll place right now but for your future bets, too. You always have to be up to speed on everything related to the esports scene you're betting on, which is CSGO, in this case.
Sites like HLTV and Liquipedia are your biggest pals! Use them to your advantage and reap the benefits of statistical know-how. You're welcome!
Choose the Right Bookmaker
Last but not least, choose the right bookmaker! This is one of those underappreciated tips you just can't ignore! If you choose a poor bookie, no matter how good you are, you'll never be satisfied with your betting experience. It might be because of poor page-to-page navigation, high-profit margins, low bet variety, or something else entirely…
As soon as you start disliking something about your current bookie, it means it's time for a change. Looking for a new place to bet on CSGO online? Head on over to the top of this page where you'll find a list of our favorites!
Avoid Making Silly Mistakes Over and Over Again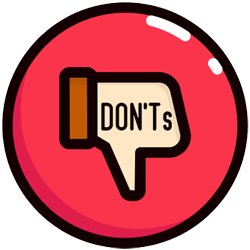 Making mistakes is fine, as long as you learn something from them. We all make mistakes, it is in our nature! But, only the best of us are able to learn from theirs and stop making them. Developing your CSGo betting skills will take time. Nothing can be done overnight – it takes patience, patience, and nothing but patience. Remember that!
Don't Chase Losses
When talking about silly mistakes, chasing losses is probably the biggest and most dangerous one. If you don't know what it is, here's a quick 101. Chasing losses is when people continue to place bets after significant losses, all under the false assumption that they'll win big and break even.
This, of course, rarely happens. What typically happens is a disastrous scenario that doesn't end with a win; it ends with a loss, one final loss showcasing a completely empty bank account. Don't chase losses, it's not fun!
[ Back to Top ↑ ]
Best Sites and Apps for Online CSGO Betting
With most people using the Strafe Esports app for keeping up with their favorite esports teams, many people don't know about other great platforms that can help with online betting. Here are the two most important ones for Counter Strike gambling enthusiasts:
HLTV.org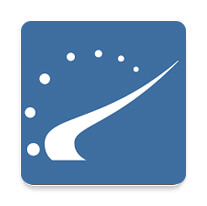 First things first, let's talk about HLTV.org! If you're looking for in-depth statistics for teams and players alike, HLTV is the place to be! It's the bible of CSGO stats, some of which will be of crucial importance for your CSGO gambling endeavors.
Map stats, weapon stats, and a whole bunch of filtering options make HLTV the most powerful tool for real money CSGO betting.


Liquipedia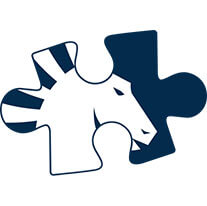 Of course, we can't forget about Liquipedia! It's the esports encyclopedia, featuring almost everything you need to know before placing your CSGO bets. Want to learn information about teams, players, events, roster changes, and much more? If you're going to be betting on CSGO relatively consistently, CSGO Liquipedia has to be among your most visited websites! This and HLTV.org combined will give you all the info you need to become a successful CSGO betting enthusiast!
[ Back to Top ↑ ]
Live Betting on CSGO
Live betting is no longer a niche thing! It's readily available across the esports betting spectrum, offering esports betting enthusiasts new and unique ways to bet on their favorite esports titles. CSGO betting is one of them; as far as live betting options are concerned, CSGO betting is leading the charge with numerous available options.
But just because live betting on CSGO is available – should you go for it? Here are a few pros and cons to live betting on CSGO.
Pros
Cons

Extremely fun
Can results in big wins
Allows bets prior to big momentum shifts

It's much more addictive than conventional betting
Easily leads to chasing losses
Usually leads to half-baked bets without proper research
[ Back to Top ↑ ]
Most Common CSGO Bets
When it comes to real money CSGO betting, here are the most common bets you'll find when browsing through esports bookmakers.
Moneylines
Obviously, the first bet type that comes to mind is the most basic one—moneyline. Also known as match-winners, these bets require you to correctly predict the outcome of the match. In other words, to win a moneyline, you need to correctly predict which team is going to win the match.
Even though there are lots of other CSGO betting options available, moneylines AKA match-winners are still among the most popular ones.
Total Maps
In the case of best-of series, CSGO betting websites usually provide their users with extensive map-based coverage. Not only are bettors allowed to bet on maps independently, but they can also bet on the total number of maps in a given match.
For bo3 clashes, the bookies set the level field at 2.5, and bettors are supposed to guess if the final map count will be higher or lower than that number. As for bo5 clashes, there are several additional possibilities with different odds, so make sure you do your homework before investing in these.
Spreads
Spreads in CSGO, just like in conventional sports, give an artificial advantage to one team to level the playing field and create better odds. For instance, Team A (the favorite) is going up against Team B (the underdog) in a bo3.
Team 1
TEAM A

-1.5 (-110)
Team 2
TEAM B

+1.5 (-110)
The bookies give Team B +1.5 maps ahead of the start. So, they need to win just one real map for this bet to go through. The other option would be Team A -1.5, which means the favorite must not lose a single real map to win the match.
CSGO Props
All bets that don't fall into moneyline, total map, and spread categories can be considered as props. With the rapid growth or online CSGO gambling, props are gaining wicked traction too. What are the most popular CSGO props? Here's a list that ought to bring you right up to speed:
Team to win both pistol rounds
First to five rounds
Player vs. player kills
Player with most kills
Overtime yes/no
Ace yes/no
Knife kill yes/no
There are far more CSGO props during the biggest events, these are just some of the most popular ones.
Futures
Futures are the bread and butter of betting for people who don't like match-winners. Yep, these people exist; they only like to bet on the outcomes of entire events, best players on big events, and similar wagers.
These days, you can expect outright winner odds for at least two events every month. When it comes to the biggest of the bunch, not only do bookies offer outright winner wagers but a handful of additional options too.
We're talking region of the winner, group stage winners, tournament MVP, and similar.
Live Betting Availability
As stated earlier, CSGO betting sites offer live betting options. You'll be happy to know that most of the above-featured stuff is available during bigger events. Stuff like total maps and spreads are rather popular in live betting circles, so make sure you do proper pre-bet research before splurging through your whole betting bankroll in one live session.
[ Back to Top ↑ ]
Real Money CSGO Betting FAQ
Let's get the most frequently asked questions out of our way first. Yes, betting on CSGO is as safe as all other types of online betting, assuming you use well-established sports betting sites with CSGO odds, such as the ones featured above.
It's the thrill of the game! As mentioned above, CSGO is a round-based game that splits up the action into numerous (16 min., 30 max) short intervals. These intervals, or rounds, are tightly packed with action, which leaves viewers at the edge of their seats.
Some esports titles do things in a similar fashion (Overwatch and R6S), but CSGO action is on a whole different level entertainment-wise. It's just a thrill to both watch and bet on, but we're sure most of you are well aware of that by now!
Cryptocurrencies are an awesome new form of online payment. They are already being dubbed as the next generation of online payment methods, with experts claiming they're set to conquer the online betting sphere. And it's only logical.
Cryptocurrencies allow for fast, cheap, safe, and completely anonymous online transactions, unlike anything else currently available. So, yeah, if you have the know-how, using cryptocurrency for betting on CSGO is a great idea!
All of the above-featured esports bookies are as safe as they come. They use the latest and greatest in online security protocols, including SSL encryption that ensures your personal and bank information won't fall into the wrong hands. For this reason, the best betting sites offering CSGO odds will always keep their users safe.
If, however, you venture into the wrong neighborhood (read unlicensed, shady betting platforms), you'll either get scammed or your personal information will be sold to shady individuals. Slightly higher bonuses and other incentivizing extras are just not worth it. Stay on the safe side and opt for one of the above-featured esports betting sites!
As mentioned above, 2016 was a terrible year for CSGO skin betting. Some of the biggest players on the market were forced to shut down their skin betting operations. If you ask us, we're happy it went down like this, because there were lots of shady things surrounding the whole skin betting sphere.
Unfortunately, you can still find several CSGO skin betting sites that kept true to their shady beginnings. We don't recommend you betting on CSGO or shady skin betting sites. If you're that keen on betting on CSGO, the only good way to approach it is to use 100% legit real money CSGO betting sites with a good reputation and rich history. That's the only way you can rest assured you're getting the CSGO betting experience you deserve!
You can find CSGO betting options and lines on pretty much all big online sportsbooks. Where to find them, though, varies from one platform to another. Some have dedicated esports hubs where you can find all esports disciplines in one single place. Others have esports categories which, upon clicking, reveal available disciplines and ongoing events.
Some have different esports titles in the main list of available betting markets. If you can't find a CSGO category from the main page, look for a dedicated esports hub (typically on top of the page) or for an esports category (typically on the left side).
Of course, online gambling activities are barred behind minimum age requirements to prevent underage people from splurging through their allowance. The exact age, though, varies from country to country. In most of the world, the legal age limit is set at 18. But there are some exceptions that raise the bar to 20 or 21. That said, if you are between 18 and 21, it's best to check with your local gambling authorities.
[ Back to Top ↑ ]
Closing Thoughts on CSGO Betting Online
Whether or not you like real money betting on CSGO, you have to admit that it's as complex and developed as betting on conventional sports. The lines between sports and esports betting are becoming increasingly blurrier with each passing year. The legislation is fond of real money esports gambling, for the sake of leaving illegal skin gambling sites which facilitate underage gambling out of business, if for nothing else.
CSGO betting online is a growing niche, one that won't be going away anytime soon. If you love playing CSGO and sports betting is your thing, testing the waters with real money CSGO gambling is a no-brainer. The scene, though a few years old already, is still in its early stages so there's plenty of room for profit.
Go ahead, test your CSGO knowledge and luck! What's stopping you?