Esports betting is no joke! The niche that used to get frowned upon is now a behemoth that enjoys rapidly growing popularity across the board. No matter which esports titles we're talking about, be it CSGO, Dota 2 or League of Legends, we're going to keep finding betting options for people to enjoy and invest in.
LCS betting demand, seeing as it's one of League of Legends' biggest competition, comes as no surprise. It's especially popular among US residents because it represents their local scene. If you're interested in betting on LCS in 2022, here are the most notable betting platforms you should know about:
Perhaps we've gone a bit too fast right off the bat. Let's take things slower, go through the basics of LCS, and show you what real money betting on LCS is all about!
What Is LCS?

LCS, formerly known as NA LCS, is the highest level of competitive League of Legends gameplay on this continent! The North American regional championship offers a unique gameplay experience and brings forth the best NA team out there. It's also the biggest talent pool in the West, and often yields proper superstars that contest on the grandest of stages.
We're talking about a fully-franchised competition here, one with exceptional long-term stability that will stand the test of time for years (perhaps even decades) to come. We're also talking about a competition enjoying plenty of esports betting presence.
The game itself, League of Legends, is widely popular in the esports betting community, and with the recent franchising movement that took over its competitive scene, it's becoming clearer that LCS betting isn't a short-term trend.
It's here to stay, whether we like it or not!
There are plenty of folks who enjoy the event, just like there are plenty of folks who enjoy betting on LCS. And you must be one of them, otherwise, you wouldn't be here reading our LCS betting guide!
Best Sites for Betting on LCS in 2022
Let's not beat around the bushes for too long here. Long story short, here are the best LCS betting sites.
Picking any of these sites with LCS betting odds ought to provide you with a satisfactory esports betting experience. We're talking about well-known games with an excellent reputation, positive online reviews, and a rich history of facilitating both esports and sports bets.
On top of all that, they're regarded as some of the safest places to bet on LoL Championship Series online, meaning you don't have to worry about your personal or bank information getting into the wrong hands.
If you'd love more info besides just the list, feel free to investigate our esports betting websites page. It offers a lot more insight and goes into more depth regarding other esports titles besides League of Legends. It's a good read for everyone, especially beginners who are yet to place their first online esports wager.
Interesting Facts About LoL European Championship
As of 2018, the North American League of Legends Championship Series became a franchised competition. Teams had to pay $10 million for a spot in the league, and $3 million extra for newcomers in the league.

As explained earlier, the franchising system was installed to "futureproof" the competition by eliminating the fear of relegation, which enables teams and sponsors to invest more money into the flourishing LoL competitive scene.

Each regional season is divided into two splits with the Mid-Season Invitational separating them. The biggest competition, LoL Worlds, starts after the end of the second split and features the best teams from all regions.

As far as the prize pools are concerned, we're talking about $200,000 per split. There are two splits, so that's $400,000 in total prize money coming from just the North American competition that's often regarded as the regular season of LoL's competitive ecosystem.

Betting-wise, people generally love League of Legends Championship Series betting. Alongside betting on LEC, betting on LCS seems to be the second most popular regional championship. Of course, we're not taking MSI and LoL Worlds into account here. They are in a league of their own.
What to Look for in Real Money LCS Betting Sites?
There are certain characteristics that make for a superior user experience on online betting platforms. Here are the top five virtues of LCS betting sites you need to look for before committing to one:
Online Gambling Licenses
First things first – if you want to bet real money on LCS, then you have to ensure you join a real money online betting platform. Is there fake money online betting platforms? Well, believe it or not, there are. It's not fake money, it's skins. Lots of online bookies operate with in-game skins from games like Dota 2 and CSGO instead of real money.
This enables them to bypass online gambling regulations, which means they don't possess gambling licenses.
Nothing is stopping these sites from running away with your money or giving your personal information to third parties. Not to mention the fact they are outright illegal. If you want a proper online LCS betting experience, your only options are fully licensed, real money bookmakers!
Customer Service Efficiency
Don't underestimate customer service! It's one of the most underrated aspects people often overlook when picking out their go-to bookmaker, thinking it's all the same. In reality, that couldn't be any further from the truth.
You see, there are several customer service channels, varying in quality and effectiveness. The basic ones, FAQ forms, and emails are still used even in this day and age despite being awful in terms of effectiveness, speed, and reliability. They are cheap, though, which is the secret behind their usage.
Better bookies, on the other hand, offer better customer service channels like a 24/7 telephone line and live chat.
These are typically much more expensive for the bookies but are able to solve users' issues in a matter of minutes. If you're not tech-savvy but want to get in on the whole online LCS betting thing, picking a bookmaker that doesn't take customer service for granted is a good idea.
Generous Bonuses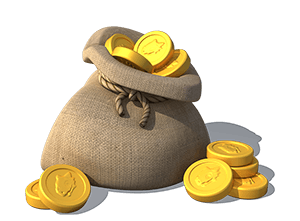 We're sure you've heard about online betting sites often featuring all sorts of bonuses, free bets, and other incentives to lure new players in. Even though these mechanisms are typically used for promotional purposes, they can be a great tool—in the right hands, of course.
Welcome bonuses are the most popular type. They're based on new users' first deposits. Usually, they are capped at a certain amount, but that amount is still pretty high. We're talking several hundred and even a thousand dollars on some bookmakers.
Of course, bonus bankroll is not the same as regular bankroll, meaning you can't withdraw it right away. You'll have to bet with that sum a lot of times before you can pull the money out.
When combined with regular bets, bonus bankroll can be effectively exploited. It does, however, require a lot of patience and a solid esports betting strategy.
Website Intuitiveness
If you're just starting out and have never placed an online bet before, you're bound to stumble upon numerous issues going forward. From not knowing how to place bets and deposit money to not being able to properly navigate online LCS betting sites.
For that reason, your number one priority should be to find a betting platform that doesn't overcomplicate things… a platform that's intuitive, responsive, and has simple page-to-page navigation. That's the sort of environment you'll need to have a good start and eliminate potential teething issues.
LCS Coverage
Finally, coverage! The more detailed it is, the more options you'll have, which often results in more chances of success. But don't just look for LCS coverage, look for a bookmaker that does well with other events too. Not just LoL events' coverage, mind you, but esports coverage in general. Lots of reputable bookmakers have recognized the massive demand for esports betting, it's on you to find them and user them to your advantage!
What do we mean by coverage?
Well, covering an event means more than simply having a few moneylines on crucial matches. We're talking about deeper coverage that exceeds moneylines and involves other betting lines like futures, specials, and live betting.
A Quick Look Into the History of NA LCS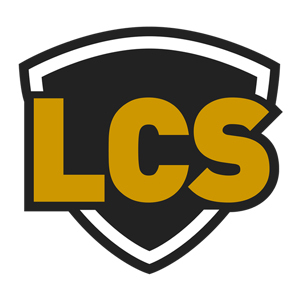 The North American League of Legends Championship Series dates all the way back to early 2013 when Riot Games kickstarted the new league-like format with two splits. Prior to 2013, League of Legends esports scene functioned as an open circuit featuring unconnected events scattered throughout the entire year.
With the NA LCS deployed, the new system became (almost) instant success. LCS betting popularity didn't take off right off the bat, though. The League of Legends Championship Series betting scene wasn't in the mainstream for quite a while. It wasn't until 2015 and 2016 when LoL betting really started taking off, just like the viewership numbers.
Nowadays, we're witnessing solid numbers during both splits. For instance, LCS Spring 2019 had 600,000 peak viewers, which isn't that bad compared to LEC Summer 2019's 840,000ish peak viewers. Of course, peak viewers aren't exactly the best metric to rank competitions with, but it's generally an adequate tool for assessing the general popularity of events through the years.
If you're interested in the most successful teams and prize money, feel free to check this table out:
| Event | Prize Pool | Winner | Runner-Up |
| --- | --- | --- | --- |
| Summer 2021 | $200,000 | 100Thieves | Team Liquid |
| Spring 2021 | $200,000 | Cloud9 | Team Liquid |
| Spring 2020 | $200,000 | Cloud9 | FlyQuest |
| Finals 2019 | | Clutch Gaming | Team SoloMid |
| Summer 2019 | $200,000 | Team Liquid | Cloud9 |
| Spring 2019 | $200,000 | Team Liquid | Team SoloMid |
| Finals 2018 | | Cloud9 | Team SoloMid |
| Summer 2018 | $200,000 | Team Liquid | Cloud9 |
| Spring 2018 | $200,000 | Team Liquid | 100 Thieves |
| Finals 2017 | | Cloud9 | CLG |
| Summer 2017 | $200,000 | Team SoloMid | Immortals |
| Spring 2017 | $200,000 | Team SoloMid | Cloud9 |
| Summer 2016 | $100,000 | Team SoloMid | Cloud9 |
| Spring 2016 | $100,000 | CLG | Team SoloMid |
| Summer 2015 | $100,000 | CLG | Team SoloMid |
| Spring 2015 | $100,000 | Team SoloMid | Cloud9 |
| Summer 2014 | $100,000 | Team SoloMid | Cloud9 |
| Spring 2014 | $100,000 | Cloud9 | Team SoloMid |
| Summer 2013 | $100,000 | Cloud9 | Team SoloMid |
| Spring 2013 | $100,000 | Team SoloMid | Good Game Uni |
How to Start Betting on LCS in 2022
Even though the game's competitive system is inching close to a decade of existence, there are still players who have yet to place their first online bet on a League of Legends match. If you're among them and you're not sure where to start, perhaps our quick step-by-step guide can be of service.
To start things off, pick one or multiple League of Legends betting sites and join or register for an account. Keep in mind that you'll also have to authorize your email and identity before proceeding.

Once you've found where to bet on LoL online and authorized your account, you're ready to start betting on LCS. Wait, wait, wait—not so fast! First, you'll have to deposit some money using your preferred payment method.

Once you've got some money inside your betting account, you can actually start searching for bets to place. Search for the esports betting category and review your options. Typically, it's located at the top navigation bar or on the left side of the page.

After finding the category, you'll have to find the LCS betting odds. They can be found under League of Legends; once there, simply navigate to the match you wish to bet on.

You'll be greeted by a number of LoL Championship series betting options, but don't let them confuse you. For starters, go with a simple match-winner bet. Just select the team you think will win, choose your stake, and click on "Place Bet."
That's it! You're all done!
Types of LCS Betting Options
Our step-by-step guide aims to bring beginners closer to their first proper LCS betting campaign. For more experienced bettors who already have deep knowledge of how match-winner bets work, here are four special options with outstanding value potential.
Team to Draw First Blood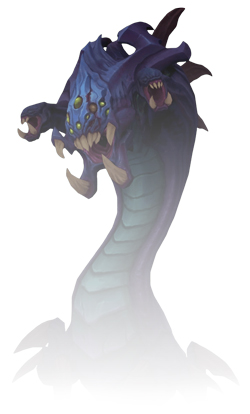 First blood bears great importance and heavily affects the gameplay in League of Legends. That's why all top-tier teams pay extra attention not to give first blood too easily. If you're a fan of fast-paced action, then first blood bets are going to be right up your alley. They're fast, ruthless, and often provide the best Championship Series betting odds!
Match Duration Over/Under
Typically, professional League of Legends matches can take anywhere from 20 to 50 minutes. If you'd like to play around with duration bets, over/under are the ones you'll typically find during LCS season.
Here's a short description of these bets:
Bookies specify a duration (e.g. 32 minutes) and you're supposed to guess if the match duration will be above or below that number. Bookies always go for the average duration of both teams in the past, meaning the odds will be roughly equal on both ends.
Player vs. Player Kills
If you love counting numbers and various in-game stats when betting on League of Legends tournaments, then player vs. player bets will be your cup of tea. We're not just talking about kills here, LCS betting sites offer all sorts of additional quantifiable in-game stats such as creep score, assists, deaths, etc. If that seems interesting, go check them out!
Team vs. Team Kills
Here we have what's basically the same exact bet as the one we just explained. But there's one key difference. Instead of taking player stats into account, this bet takes whole team stats into account.
Mind you, we're not talking about who'll win or lose the match here.
We're just trying to predict which of them will have more kills at the end of the match. It's a bit tricky to predict, that's true, but you wouldn't believe the percentage of matches won by the team with fewer kills to their tally.
Real Money LCS Betting FAQ
Before we point you in the right direction, we feel like we have to emphasize the following—always double-check information handed out by self-proclaimed esports betting experts.
We're not saying you shouldn't trust them at all, but we're just saying you should always double-check the facts before investing money in something, especially if the facts you're going to rely on are from dubious sources.
The short answer is yes. Yes, it is! North American LoL Championship Series is the biggest, most popular, and most lucrative event on the continent. However, the international stage sports bigger events, including the popular LoL World Championship and Mid-Season Invitationals.
These days, Team Liquid is emerging into a force to be reckoned with in the region. They were the team that finally stood up to the likes of Cloud9 and Team SoloMid, and they asserted their dominance on more than one occasion.
So, yeah, looking at the grand scheme of things, there are three teams we need to point out: Cloud9, Team SoloMid, and Team Liquid. We could point out a few honorable mentions, but what's the point, eh?
Well, that all depends on your current country of residence. If you're located somewhere in the US, chances are, it's legal for you to place LCS bets at Championship Series betting sites. However, the best practice is to check with your local authorities before you do anything drastic like invest a ton of money into your online betting bankroll.
Yes, most places do support placing live LCS bets. Check out the most likely platforms at the top of this page. However, these are typically only available during the playoffs, not the regular season. Still, something is better than nothing, right?
Betting on LCS in 2022 | Conclusion
The demand for betting on LCS won't go down anytime soon! Now that the competition has successfully transitioned to a fully franchised system, it will reap the benefits of long-term sustainability. We're talking about years and years of stability that ought to be reflected in constantly increasing viewership numbers—and we all know that more viewership equals more betting demand!
Other League of Legends Events to Bet On
Hopefully, this page answered all of your questions related to LCS betting. If you need more, feel free to contact us and we'll try to provide the answers for you ASAP!