The world's biggest winter sports competition is just around the corner! Millions of fans will tune in to watch the 2022 Winter Olympic Games unfold. Many are also planning to bet on this global sporting event. Today, our experts will offer the ultimate guide to Winter Olympic betting sites.
It's easier to bet on the Olympics now than ever before. A huge number of sites are already beginning to offer odds on how the Beijing Games unfold.
Here's what you need to know.
Contents of Our Guide to Winter Olympics Betting Sites: Jump Ahead!
How to Bet on the Beijing Winter Olympics Online
Many readers are now be looking for ways to bet on the various winter sporting events from the comfort of home. A huge number of incredible Olympics betting sites are available to do so.
There are a few steps that need to be taken before online Winter Olympic betting is possible.
Find a Safe Betting Site
Locate Winter Olympic Odds
Place Your Bets
Below, we'll briefly go over each of these steps and explain why they are important.
Find a Safe Online Sports Betting Site
The first and most obvious step to bet on the 2022 Winter Olympics is to find a safe online sportsbook. There are many offering odds on the upcoming Games. Some are considered to be much better than others.
The primary goal should be to find a safe Winter Olympic betting site. Keep a close eye on the payment options being offered. Make sure that payments are processed quickly and come with low fees attached.
Locate the Winter Olympics Betting Odds
After joining an online sportsbook for the Winter Olympics, you will need to find the Olympic betting odds being offered. Most modern online sportsbooks will make these odds very easy to find. Some sites may provide more Winter Olympic betting options than others, though.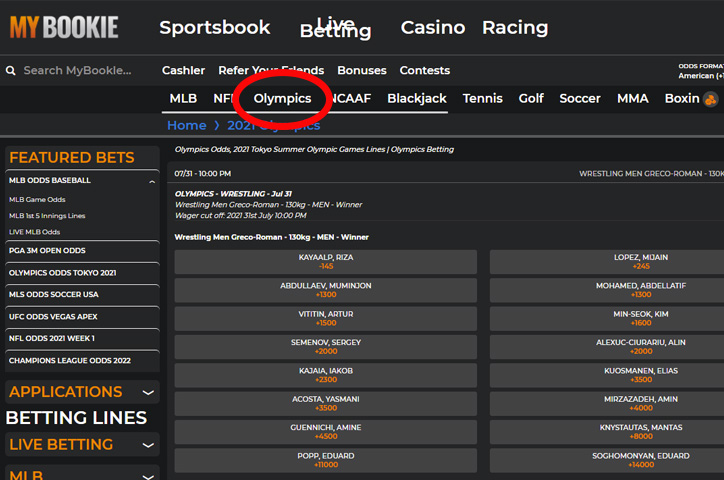 It should be easy to find odds on the more popular Olympic Winter sports such as ice hockey and snowboarding. Only a select number of online sportsbooks will provide odds on smaller sports like curling.
Place Your Wagers
After joining a site and narrowing down some odds, you will be ready to start making bets. Great! This process is very easy. You simply pick the athlete or team that you believe will win and enter in the amount of money you want to wager.
For example, many betting sites for the Winter Olympics will provide odds on things like which country's will earn the most gold medals.
Odds on Which Country Will Win the Most Gold Medals
Norway
-500
Germany
+500
Russia
+1000
USA
+1500
Canada
+1600
Netherlands
+3300
China
+5000
Sweden
+8000
Switzerland
+12000
Some will offer unique Olympic prop betting options, too. Make sure to spend time looking at all of the Beijing Olympic odds being offered and make your wagers accordingly.
Top Winter Olympics Betting Sites for 2022
Promotions have helped many of the top online sportsbooks operating today reach the user base they enjoy today. Essentially, these are ways for different betting websites to market themselves. The best promotions also help to add a large amount of money onto the bettor's deposits.
A huge number of fantastic online sportsbooks promotions are being offered right now leading into the Winter Olympic Games. Below are three of the best winter Olympic betting sites that our experts have come across.
Bovada

Bovada is still one of the top online sportsbooks to break into the US scene. In a relatively short amount of time, it has generated a huge fan base thanks to its fantastic odds and modern design. This site will soon offer a huge range of Winter Olympic betting odds, too.
Bovada's 50% welcome bonus up to $250 is one that draws in a large amount of interest. They also offer a Bitcoin Bonus – 75% Bitcoin Match up to $750. Bovada is a fantastic site to bet on the Winter Olympics and is offering its members a wide variety of fantastic promotions.
BetUS

BetUS is another one of the most popular online sports betting websites in the United States. It provides its members with a huge range of unique betting options. That includes a variety of betting odds on the Winter Olympic Games.
This betting site also provides its new members with a fantastic 200% crypto welcome bonus. This is good up to $2,500 and comes with a 15x rollover requirement. Anyone looking to bet on the Winter Olympics online will love BetUS and the promotions that it is offering.
BetOnline

BetOnline is widely considered to be one of the best online sportsbooks operating today. This site is well-known for offering some of the best Winter Olympic betting options operating today. That includes odds on almost every single Winter Olympic sport taking place in Beijing.
This betting site is offering its members a fantastic 50% welcome bonus right now. This bonus is good up to $1,000 and comes with a 10x rollover requirement. The fact that this great betting bonus comes from such a fantastic online sportsbook makes it even better.
[ Back to Top ↑ ]
Popular Winter Olympics Betting Options
The Winter Olympics has grown far more popular over the past couple of decades. Part of this is due to the growth of certain sports like snowboarding and ice hockey. Some also feel that the ease of sports betting has helped the Winter Olympics to grow more popular.
There is no doubt that some Winter Olympic sports are more popular to bet on than others. Below is a quick look at some of the most popular 2022 Olympic betting options available right now.
Olympic Figure Skating Betting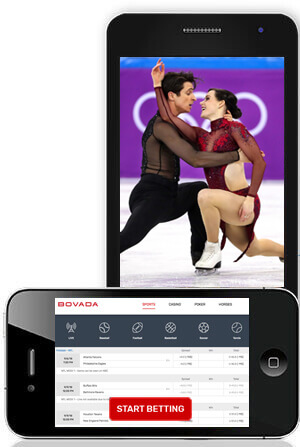 Figure skating is considered a fringe sport that very few individuals take note of outside of the Olympic Games. Every four years, however, millions of people around the world tune in to see the best figure skaters in the world competing for a gold medal. A huge number of individuals also love to bet on Olympic figure skating every four years.
There are many different figure skating events that take place every four years. That includes men's and women's single skating, pair skating, and ice dance. Odds for all of these events are available online and offer bettors some real opportunities to cash out.
Olympic Ice Hockey Betting
Ice hockey is one of the most popular sports in the world. That is particularly true in areas known for their cold weather and snowfall. Olympic ice hockey has produced some of the most exciting moments in sports history and nearly all Winter Olympic betting sites provide odds on this sport.
There are usually odds available on each individual Olympic ice hockey game that takes place.
Some sites also provide early odds on which team will end up with a gold medal. Take a look at some different betting sites to see some of the unique ice hockey betting options being offered.
Olympic Snowboard Betting
Snowboarding is a massively popular sport around the world, too. It showcases some true athletic ability and perhaps more than anything, bravery. Injuries are common in this sport and fans love to watch the best snowboarders competing at the highest level.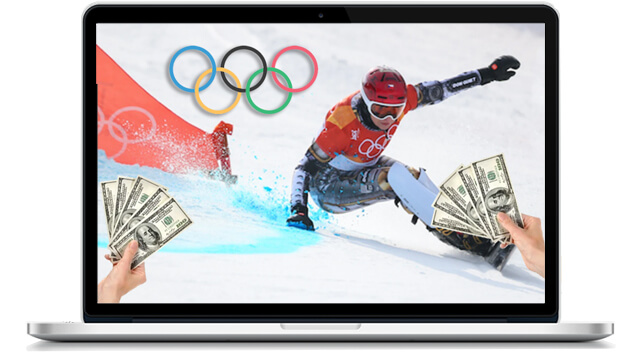 Olympic snowboard betting is easier to do now than ever before. That includes betting on each individual racing event such as the slopestyle, halfpipe, and big air competitions. Olympic snowboarding is extremely exciting and betting on this sport makes it even better!
Olympic Bobsleigh Betting
Last, but certainly not least, is bobsleigh betting. This is another sport that has produced some incredible moments over the past few decades. It's a race-style event, making it one of the most exciting Winter Olympic betting options out there right now.
This is another sport that Winter Olympic betting sites offer a variety of odds on. That includes odds on the individual performances of teams and future odds on gold medal winners. Check out some of the odds for this sport at our top olympic betting sites being offered today!
[ Back to Top ↑ ]
2022 Beijing Games: What You Need to Know
The Winter Olympic Games seem to draw in more fans every time they are held. The 2022 Olympic Games are drawing attention from around the world. It is obviously taking place at an unusual time and is being held in a country involved in some major controversy right now.
There is a lot associated with the Beijing Winter Olympics. Here are some of the details you need to know about this upcoming event.
2022 Winter Olympics Location, Start Date, TV Channels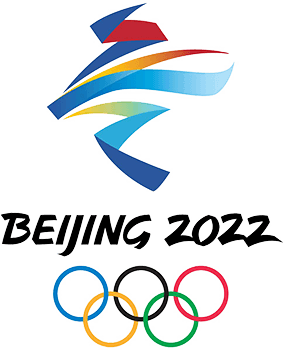 The upcoming Winter Games are scheduled to be held in Beijing, China. The primary stadium hosting events is the Beijing National Stadium. As many may remember, this is the same stadium that hosted the 2008 Olympic Games.
February 4th, 2022 will mark the start of the Beijing Winter Games. This Olympic event is set to conclude on February 20th. The specific number of nations and athletes attending is still unknown.
In the United States, NBC has been the home of the Olympic Games for decades. This remains the case with the 2022 Games. Fans can also watch the Olympic Games using Peacock, NBC's website, and NBC Sports.
Beijing Winter Olympics: Latest Controversies
The Olympic Games often help to bridge political gaps and bring countries together. People from around the world love to watch their country's athletes competing on the biggest stage. Unfortunately, sometimes it is impossible to ignore politics when discussing the Games.
Some major controversy has surrounded the Winter Olympic Games in Beijing. Much of it has to do with the human rights abuses taking part in China. That includes the harsh treatment of Uyghur minorities in the Xinjiang region.
China's activities in Hong Kong and the militarization of the South China Sea have also led to widespread condemnation. As a result, many countries have announced diplomatic boycotts of the 2022 Games. That includes the United States, Canada, and Australia.
It's important to note that athletes from these countries will still be taking part in the 2022 Games.
Online Winter Olympics Betting FAQ
Sports betting is more widely accepted right now than ever before in history. Specific laws and regulations toward this form of gambling vary from country to country and state to state.
It's a great idea to read about the rules toward sports betting before deciding to bet on the Winter Olympics online. Generally speaking, however, this is a perfectly legal activity.
The 2022 Winter Olympic Games officially begin on February 4. Interestingly, many online sportsbooks are already offering their members odds on the Games. As time goes on and the Games draw closer, more options to bet on the Beijing Winter Olympics will become available.
The 2022 Winter Games will feature 109 different events over seven different sports. Odds on each of these sports are set to be offered. More popular sports such as ice hockey and snowboarding tend to draw in the largest number of bets.
Many experienced sports bettors are able to make large amounts of money on a regular basis. Some believe that Olympic betting provides even better betting opportunities than traditional professional sports wagering. There is no limit to the amount of money players can make, yet some sites set specific limits on the amount of money that can be withdrawn at a given time.
Promotions are some of the best features of
online sports betting websites
. A huge number of fantastic welcome bonuses are being offered by the best Winter Olympic betting sites. Olympic-specific betting bonuses will likely become available shortly before the Games begin, too