CSGO Major Championships, also known as CSGO Majors, are the biggest, most lucrative—and by far the most popular—events in CSGO's competitive ecosystem. With that said, it's no wonder they are the most popular events for CSGO betting. Thanks to such massive popularity, esports betting sites try extra hard during the Majors, offering a much larger variety of esports bets than usual.
CSGO Majors betting online is a hot topic not just shortly before they start but all year long… That's why this page aims to provide you with crucial information about CSGO's most betting-friendly event!
get_cta id="262039″ copycolor="cta-full-detailed"]
If you'd like to start real money CSGO betting, you should do it during a Major. CSGO Majors betting options are, to put it simply, the best. The versatility and odds are through the roof, and there's nothing stopping you from experimenting with all sorts of specials.
Even better, most CSGO gambling websites offer all sorts of esports-oriented bonuses, which makes betting on CSGO majors that much more profitable.
Best Bookmakers for Real Money Betting on CSGO Majors
As for the best bookmakers, you should have no issues with finding them. They are everywhere! If you can't decide, though, feel free to check our thoughts in our CSGO betting sites guide. It's also a fine read for real money CSGO tournament betting beginners. Whatever your reason may be, we're sure you'll find our guide concise and informative.

Here are five key characteristics to look for in real money CSGO Majors bookmakers:
Effective Customer Support Team
Effective support is not something you can find right off the bat. It's not one of those things that are apparent right away from the moment you open up a betting platform. Instead, you will have to search far and wide for information and other people's reviews of the customer service practices on specific CSGO bookmakers. It will take quite some time, though, but it's important you don't do this in a half-baked manner.
Well, customer service is important for everyone, but it's of crucial importance for beginners who are not yet well-versed in terms of page-to-page navigation and problem-solving. That said, if you're just starting out, do yourself a favor and research customer support.
There are several customer support channels available on online bookmakers. The easiest way of figuring out which bookies care for their customers is to check out their available CS channels. If a bookie only gives you access to FAQ and email support, then you're better off somewhere else. If, on the other hand, you find a bookie that offers all that as well as 27/4 live chat and/or telephone support, it's definitely worth checking out!
Low Profit Margins
Low-profit margins are also fairly important, especially for people who are looking to get their hands dirty with accumulators! What is a profit margin? Well, as most of you know, all bookies take a certain cut off each placed bet. In a perfect 50/50 scenario, the odds would be +100 each. However, since bookies have to earn money too, 50/50 odds range from -110 to -120, depending on the bookie's cut.
Of course, the bigger the cut, the lower your potential winnings are.
With that said, if you want the very best in terms of odds, you need to cross-examine some of your top choices to see just how much of a cut they take off each bet. Don't settle for high-profit margin bookies – the long run difference is massive, don't let anyone tell you otherwise.
Plenty of Esports Betting Variety
CSGO is a force to be reckoned with in the esports betting world. However, there are lots of other esports that possess decent popularity too. Dota 2, League of Legends, FIFA—just to name a few. If you're just interested in CSGO and nothing else, then it's fine if you opt for a bookie that only features bets on CSGO.
However, if you follow other esports too, you're likely to become interested in betting on other esports in the foreseeable future. If that's the case, then you're better off finding a bookmaker that's well-versed across the most important esports betting markets.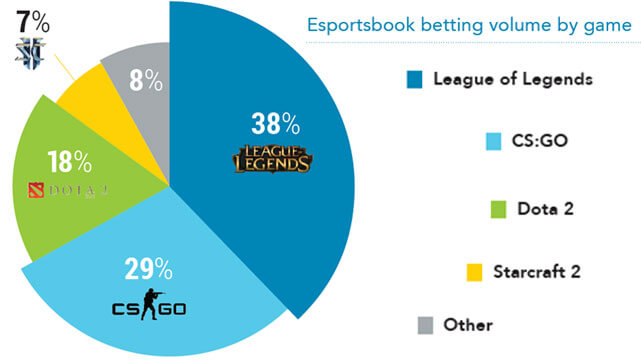 On the bright side, bookmakers that have CSGO Majors odds and lines also have odds and lines for other esports markets. It's just how things roll right now. So, just pick a bookie that fares well in terms of other characteristics listed here, and your betting experience should be fine.
Supported Payment Methods
Don't underestimate the importance of supported payment methods! But why do you need more payment method options? Shouldn't the one you use the most be enough? Well, yeah, for starters… But what if you decide to switch things up later on? You will have to find a new bookie and go through the entire registration and authorization processes again.
That said, pick a bookmaker that has a wide variety of payment options. It's not too difficult. Most reputable bookies have at least five or six viable methods besides credit/debit cards.
In-Depth Major Coverage
Majors are typically covered in great depth. We're talking moneylines, futures, MVPs, and lots of match-based specials touching not just the maps but players and weapons too—or at least that's the case with most of the above-featured CSGO Major betting sites.
Even in this day and age, sites with poor Major coverage exist. It's quite unbelievable, especially considering the sheer size and popularity of the event. Once again, CSGO is one of the most popular esports betting titles, and Majors are the game's biggest events.
How to Bet on CSGO Majors Online
Here's a quick step-by-step guide that ought to help you start your CSGO Majors betting adventure on the right foot.
Finding where to bet on the CSGO Majors is half of the job here. Find one that has plenty of available esports betting options, low profit margins, and effective customer support!

After you've found where to bet on the CSGO Major Championships, it's time to make the first deposit using your preferred payment method. This step shouldn't take too much of your time.

Next up, you'll have to find CSGO Majors betting options. They're usually located in a separate category for esports or CS:GO, depending on which bookie you opted for.

Once you're done with all that, it's time to find the matches you wish to bet on and start investigating stuff like forms, stats, recent results, individual performances, etc.

Once you feel like you've done your best research-wise, it's time to click that shiny place your bet button, and be done with it. That's it! You've successfully placed your first CSGO bet!
Live Betting on CSGO Majors | Things to Note
Yes, live betting on esports matches is a thing! It's been around the sports betting sphere for two decades and has finally reached esports waters over the last few years. However, it became a standard over the last year or so, with more and more bookies pushing for live coverage to cater towards the neediest of bettors.
If you fall into that category, you will appreciate their efforts regarding live betting.
But do all sites with CSGO Major betting odds feature live bets? Well, not all of them, but the vast majority does! The percentage is only going to increase in the coming years. That said, in a year or two from now, you won't even need to pay attention to whether or not a bookie supports live bets. Until then, though, you better keep your eyes peeled!
Mobile Betting on Major Championships in CSGO
Yep, live betting is just a part of the equation here. Did you know that you can also place bets on CSGO Majors on your smartphone? It's true, smartphones are basically pocket computers and it's no wonder bookmakers are doing their best to cover this important segment of the market.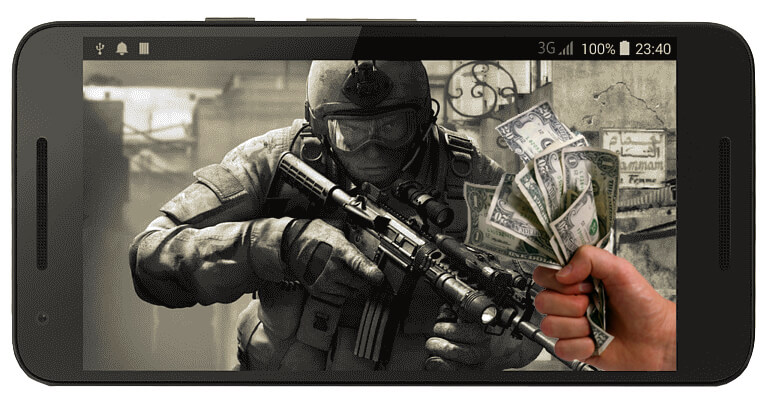 By adopting mobile-friendly betting, bookmakers are getting the most out of their platforms, being able to reach a much larger audience. These days, it's all about convenience with mobile betting. You can deposit, do pre-bet research, and place bets no matter where you are. All you need is your phone and a somewhat stable internet connection.
Whether we're talking about standalone smartphone apps or pages optimized for smartphone use, CSGO bookmakers are now more accessible than ever before. If you're not a PC guy but you'd like to place bets, just find yourself a mobile-friendly bookmaker and you'll be all good!
Interesting Facts on CSGO Majors
CSGO Major Championships are the pinnacle of what the CSGO esports scene has to offer, which is why it's no surprise to see them hosted in the biggest and most fascinating places on earth. Thus far, CSGO Majors have been hosted in 11 cities all across the globe, which goes to show you what a massive competition we're talking about here.
In total, CSGO Majors awarded close to $12,000,000 in prize money. The Stockholm PGL Major 2021 awarded $2,000,000, making it the biggest and most lucrative Major ever.
When it comes to CS:GO Majors betting facts, here's what we have for you! If you bet real money on the CSGO Major Championships online, you'll have the largest array of esports specials at your disposal. Additionally, you'll also have access to generous esports-based bonuses that you can use to play around with high-risk wagers.
The History of CSGO Major Championships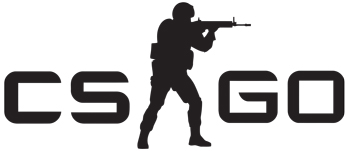 CS:GO Major Championships, more commonly known as CSGO Majors, date all the way back to 2013, and represent the biggest, most prestigious competitions in CSGO esports scene. They have massive prize pools (the newest Major is set to have $2,000,000 in prize money), are hosted in the world's most fascinating venues, and pack only the best teams in the world.
However, CS:GO Majors weren't so lucrative in their beginnings. The first seven events, from 2013 to the end of 2015, featured $250,000 in prize money. The amount was significantly increased for the first Major of 2016, MLG Columbus, and the trend stuck around all the way to the upcoming ESL One: Rio which will feature $2,000,000 and be the only CSGO Major Championship in 2020.
Here's a brief rundown through all sixteen CSGO Major Championships.
Event
Prize Pool
Winner
Runner-Up
PGL Major Stockholm 2021
$2,000,000
NaVi
G2
ESL One Rio Major 2020
Cancelled
StarLadder Berlin Major 2019
$1,000,000
Astralis
AVANGAR
IEM XIII Katowice Major 2019
$1,000,000
Astralis
ENCE
FACEIT Major London 2018
$1,000,000
Astralis
NaVi
ELEAGUE Major Boston 2018
$1,000,000
Cloud9
Faze
PGL Major Krakow 2017
$1,000,000
Gambit
Immortals
ELEAGUE Major Atlanta 2017
$1,000,000
Astralis
Virtus.pro
ESL One: Cologne 2016
$1,000,000
SK Gaming
Liquid
MLG Major Columbus 2016
$1,000,000
Luminosity
NaVi
DreamHack Cluj Napoca 2015
$250,000
Envy
NaVi
ESL One: Cologne 2015
$250,000
Fnatic
Envy
ESL One: Katowice 2015
$250,000
Fnatic
NiP
DreamHack Winter 2014
$250,000
LDLC
NiP
ESL One: Cologne 2014
$250,000
NiP
Fnatic
ESL One Katowice 2014
$250,000
Virtus.pro
NiP
DreamHack Winter 2013
$250,000
Fnatic
NiP
Astralis is the greatest team as far as CSGO Major tournament betting is concerned. The 2015 Fnatic lineup isn't too far away, but consistency and domination is the epitome of the Great Danes. Their superiority and the way they've singlehandedly changed how the game plays speak more than their four CSGO Major titles, three consecutive ones, and still going strong.
There have been numerous crazy CS:GO major stories over the years, but the one we'd like to point out here is the ELEAGUE Major 2018 grand finals. As you can see in the table above, Cloud9 was the winner in what was a properly chaotic match from start to finish.
Faze came into the event with a beast-like roster consisting of some of the world's greatest talents. That roster was the epitome of a star-packed team, yet they failed to win the grand finals against Cloud9 of all teams. We're not trying to belittle C9 here, but Faze was by far the superior side. C9's triumph came as a huge surprise.
CSGO Majors have written numerous fascinating stories. Not only that, CSGO Majors betting online is the pinnacle of what the scene has to offer. It's the most popular esports title to bet on, and it packs the biggest community of players and fans with betting aspirations. If you're interested in betting on CSGO, betting on CSGO majors is the obvious way to go!
CSGO Majors Betting | FAQ
We're not done yet! There are still CS:GO Majors betting-related things we need to cover, and we decided to pack them all up into this FAQ section. The following seven questions ought to give you much-needed answers to kickstart your esports betting career.
If you're ready to start your CSGO Majors betting adventure, but you're not sure which site is the ideal solution,
click here
and we'll guide you to the top of the page. What's on top of the page? Well, there's a short list there! It's a list featuring our favorite Counter-Strike: Global Offensive Major Championship betting sites in 2022. All names are regarded as the ultimate esports betting platforms, so they're well worth checking out!
If you already have your mind set on
CSGO betting
, Major Championships are definitely the best events for that. They offer the biggest prize pools, are by far the most popular events, and CSGO bookies push their matches with a plethora of extra specials, and all sorts of boosts. Plus, everyone in the CSGO betting community will be sharing tips and stats, so you don't have to worry about not being able to find information on matchups.
First things first, you have to where to bet on the CSGO majors online safely. It has to be one that won't run off with your money as soon as you make the first deposit.
It's a pretty straightforward path from thereon out. Once you've registered, authorized your email and confirmed your identity, you're good to go. Well, of course, you'll need to deposit some money first, but that shouldn't be a biggie. It's basically the same process as purchasing stuff online.
As for the actual CSGO Majors betting, most bookmakers have all titles under a single category—esports. Most of the time, it's either a standalone category or a separate hub. Either way, you shouldn't have too many issues with finding it.
Once you find the event and match you want to bet on, simply click on the team you think will win, enter your stake, and place the bet. It doesn't get much simpler than that! Of course, you can further complicate things with accumulators, esports specials, systems and whatnot… But those are for advanced betting enthusiasts.
There are many things you should try to avoid when betting on CSGO Majors, but chasing losses is definitely at the very top of the list. For those of you without any prior experience with online betting, chasing losses represents continuous wagering after suffering plenty of losses. On a psychological level, chasing losses might seem like the only way out. But in reality, it's a certain way of getting into financial problems or, much worse, massive gambling debt.
We're not trying to scare you away here. Betting on CS:GO Majors can be an awesome experience, as long as you know your limits and do enough research. Being in the green isn't impossible, you just have to dedicate a lot of time and prepare yourself for the worst.
They are safe, for the most part. How come? Well, the safety of CS:GO betting (and CSGO Majors betting, for that matter) depends on your bookie of choice. If you're using a bookmaker with the latest and greatest in safety and encryption tech, you should be all good. That means your personal information is safe and sound, allowing you to concentrate on the actual betting.
If, on the other hand, you're using a lesser-known bookie that's not exactly reputable, your personal and banking information might be at risk. Never settle with such esports betting sites for the CSGO Majors. Only go for the very best ones out there. If you can't find them, head to the top of this page and check out our favorites. They're all well-versed as far as online safety goes, so you might as well give them a shot!
First and foremost, CSGO Major Championships are the only events supported and sponsored directly by Valve. Even though Valve supports and sponsors the events, they are not in charge of organizing everything to the tiniest of details. Instead, they let third-party event organizers deal with that stuff. Event organizers know what they're doing, are capable of bringing forth top production quality, and never cease to amaze both Valve and the fans.
Here's a list of event organizers that were in charge of running CSGO Majors:
DreamHack
ESL
MLG
ELEAGUE
PGL
FACEIT
StarLadder
There's only one team that stands out as the ultimate Major Championship side, and that's Astralis. The Great Danes have won four events thus far, cementing their name in the history books for years to come. The good old Fnatic 2015 roster is right behind them, though. Old Fnatic roster has three major wins and a runner-up finish on ESL One: Cologne 2014. If they had won that event, they'd be on par with Astralis…
So, yeah, if you're interested in betting on CS:GO Majors, Astralis is always a good choice!