Call of Duty betting options form a pretty big market. Ever since the inaugural season of the all-new Call of Duty League (CDL from now on) kicked off, real money CoD betting options have been on the rise. And it's nothing surprising. It was only a matter of time before the CDL betting community started flourishing, especially considering the money, exposure, and the franchised system incorporated within the new league.
Why is real money CDL betting online so popular all of a sudden? Well, the first reason is that the league finally resembles the likes of other US-based sports as well as the biggest esports competitions in the region, such as the Overwatch League and North American League of Legends Championship Series.

Franchising plays a big role in the importance and popularity of any esports league these days, CDL included. It also has positive effects on other aspects of esports competitions, including their supporting betting niches. Franchising also has plentiful long-term benefits to everyone involved with the league, all thanks to stuff like minimum player salaries, health benefits, as well as a plethora of commercial benefits that add more value to investors and VCs.
Best Sites for Betting on Call of Duty League in 2022
Real money CDL betting has been quite popular throughout the year, so seeing such a growth in demand was only a matter of time. Call of Duty League fans want to cash in on their knowledge, and esports betting sites are there to make that happen!
Most major online esports betting sites were quick to offer CDL betting odds and lines. The launch weekend, despite all of its issues, had a solid real money betting coverage in the background. The scene continued to grow as the weeks went on; the pandemic crippled the numbers a bit, but it's nothing that Activision Blizzard couldn't deal with in a timely fashion.
As for the aforementioned major online esports betting sites, even though most of them were quick to add CDL betting odds to their esports categories, not all of them provide a decent-enough online betting experience. If you want a good time, then you'll have to settle for a reputable bookie that you can trust, one that offers competitive odds, plentiful CDL betting opportunities, and effective customer support in case you stumble upon any problems.
What Makes These Bookies Good for Betting on Call of Duty?
What are the things you should look for when searching for the best real money CDL betting sites? Well, it's tough to give everyone the perfect answer here. Obviously, we value things in different ways, meaning bookie characteristics are subjective. What we can do is show off the key elements that make good esports bookies.
Interesting Facts Regarding the Call of Duty League
The CDL was announced in 2019, but the inaugural season started in early 2020. We're talking about the inaugural season here, the season that was heavily crippled by a major turn of events but still managed to yield solid results.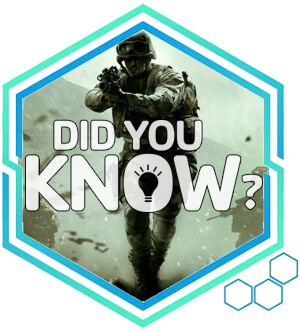 With that said, there's no point in talking about the history of CDL since the new format just started. Sure, we could write a whole section about the past CoD World Championships and the CWL, but those are different competitions that don't really have that many connections to the all-new CDL.
What's so special about the Call of Duty League that's worthy of the interesting facts section? Well, the aforementioned franchising system is the obvious talking point. The CDL features 12 teams as permanent partners of the league itself. There's no promotion or relegation kind of deal here. Teams are permanent members of the top-flight competition, which makes bringing investors in a lot easier thanks to the long-term exposure and financial security.
We're talking about city-based teams operated by third-party organizations. Overwatch League started the city-based teams' trend in the esports world, and the CDL is taking it to a whole new level with weekly series spread across the US.
Teams had to pay around $25 million for a spot in the CDL, which just goes to show you how much money there is in the esports industry. And it's not just the esports industry but the esports betting niche, too. As mentioned earlier, real money CDL betting is flourishing at the moment, and things ought to get even better in the coming years.
How to Start Betting Money on Call of Duty League
We're talking about a brand-new type of competition, so it's not that surprising to see a demand for real money CDL betting options. Many CoD betting fans are yet to start their CDL betting adventure. The inaugural season was the perfect opportunity, but many missed it.
If you're among the people who haven't placed any Call of Duty League bets online thus far, here's a quick step-by-step guide that'll walk you through the basics.
Find a great Call of Duty betting site. You can use the table above as a guide. Do a few comparisons before you make up your mind.
Once you've found your optimal fit, register for an account, confirm your email and upload a government-issued ID (this will be a requirement at most top-tier online bookmakers, not just CDL betting sites).
Next up, deposit some money using your preferred payment method (e.g. Bitcoin, PayPal, Skrill). Make sure you check out the site's bonus offers. Some of them revolve around the initial deposit amount.
After registering for an account and depositing some money into your bankroll, it's time to find Call fo Duty League betting odds. Find the esports category. In most cases, you'll see a few subcategories. Navigate to Call of Duty, and you'll see all active real money CDL betting odds and lines.
Find the match(es) you're interested in, do plenty of research (good old stats crawling), and select the team(s) you think will win. Start off with simple match-winner singles. Once you're experienced enough, you can start experimenting with more advanced stuff like systems and accumulators.
FAQ on Placing CDL Bets Online
Without a doubt, the best Call of Duty League betting websites are the ones listed at the
top of this page
.
Is anything safe on the internet these days? The answer is, it is safe as long as you don't make any reckless decisions online. Pay attention to what you're clicking on, and pay mind to the sites you're visiting and files you're downloading. Most importantly, you must use strong, unique passwords! The chances of people compromising their own accounts are typically higher than the chances of a widespread data leak at popular, reputable bookies. Long story short, keep your eyes peeled and watch your online footprint!
The brand-new CDL is the biggest Call of Duty esports competition at the moment. It's the premier, top-flight Call of Duty league featuring the world's greatest talents. It runs on a franchised system that ensures long-term stability and both players' and teams' financial safety for years to come. So, yeah. Long story short, CDL is by far the biggest CoD esports competition at the moment, and it's likely to retain that flattering title for the foreseeable future.
If you're not careful, if you're betting all the time, and if you can't control yourself, then possibly. Just like other gambling endeavors, betting on CDL and other esports can lead to addiction. It's a tricky route, that's for sure, but it's one you must avoid at all costs. If you're failing to make ends meet because of your Call of Duty League betting endeavors, then perhaps consider dropping online betting altogether and focus on something else. Maybe it's just not for you!
You need a lot of self-control in this hobby, and you need a lot of patience. Most importantly, you need to dedicate a lot of time to learning and understanding the game's competitive scene. If you can do all that while carefully allocating your real money Call of Duty League betting bankroll at the same time, then you should be all good!
Well, technically, you can get rich by betting on Call of Duty League and other esports competitions! CDL betting online is just one of many esports betting opportunities available these days, and many are trying to make the most of it. However, you need to realize that your chances of becoming dirty rich (we're talking tens of thousands in monthly profits) are extremely slim. Consistency is a real issue, and it's not surprising, considering the fact that the esports betting industry is still highly volatile.
The best you can hope for is a massive accumulator return that'll cover you for the rest of the year. Even then, the odds are stacked heavily against you. We're not trying to frighten you, but it's better to lower your expectations so you don't end up disappointed or worse, broke.
Right here at TheSportsGeek! Our esports betting experts have put together a page on how to find the
best betting sites for Call of Duty League
as well as other CoD betting opportunities. The Guide covers what makes an esports betting site worth your time, what we look for when ranking Call of Duty online sportsbooks, and the basics of CoD betting strategy.