Americans love singing competitions. That much is clear. A handful of the highest-rated reality TV shows in American history have been singing contests. American Idol paved the way, but it has since been followed by other massive hits like The X Factor, The Voice, and The Masked Singer. The Masked Singer, which was adapted from a South Korean show called "King of Mask Singer," has run for three seasons and counting on Fox in the US.
The American version of The Masked Singer has done well from a ratings perspective to stick around. There are currently plans to continue running new seasons of the show into the foreseeable future, so Fox clearly thinks it's a winner. That should obviously be welcome news to those that like to place bets on The Masked Singer online. It has become such a phenomenon that all of the top online entertainment betting sites offer odds on The Masked Singer.
Read on to find out all you need to know about betting on The Masked Singer online.
What to Look for in Masked Singer Betting Sites
Masked Singer Betting Coverage
While the show is still relatively new in the United States, it has been around long enough now to where you should have no problem finding Masked Singer betting odds at online bookies. Obviously, that's the first thing you should be looking for if you want to bet on The Masked Singer online.
Safety and Security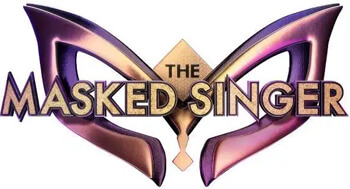 A lot goes into what makes for a quality betting site, and ensuring the safety of customers ranks near the top of the list. One thing you should never have to worry about is your sensitive personal information getting into the wrong hands. There are sites out there that don't have your best interests in mind, but you can rest assured knowing that those sketchy sites will never even sniff our rankings.
Real money The Masked Singer betting sites that take security seriously tend to be among the best in the industry. Offering simple measures like password encryption and two-factor authentication are just a couple of the steps they can take to make sure you have a safe online betting experience.
Favorable Reputation and Long Track Record
The sites with the best Masked Singer betting odds come with good track records. New sites are popping up all the time. While some of them may eventually grow into household names, you're better off going with a site that has established itself as one of the premier destinations on the web. You can read our lengthy list of online betting site reviews as a way to get some additional background information on what a specific site has to offer.
Attractive Bonuses
The online Masked Singer betting sites are trying to sell themselves to you, the bettor. One of the first things you'll see when you access Masked Singer betting sites is their sign-up bonus offer. These vary from site to site, but they're all designed to help you inflate your bankroll right off the bat.
A deposit bonus means the site will match your initial deposit up to a certain percentage. Some particularly generous offers will go as high as 100% as well.
Sites will also offer reload bonuses for any subsequent deposits you make on the site as a way of keeping existing customers happy.
Mobile Compatibility and Ease of Use
Online betting trumps in-person betting for a number of reasons, not the least of which is the fact that most sites now offer mobile compatibility. It can be difficult to navigate a betting site's desktop layout from your mobile phone or tablet. Fortunately, the vast majority of sites nowadays have optimized their sites to fit your smaller mobile screen.
Some sites for Masked Singer betting online even offer corresponding mobile apps that you can download right to your device, which helps to streamline the entire process. Your preferred Masked Singer betting site should be easy to use with a clean, good-looking display.
Fast Payouts and Withdrawal Speeds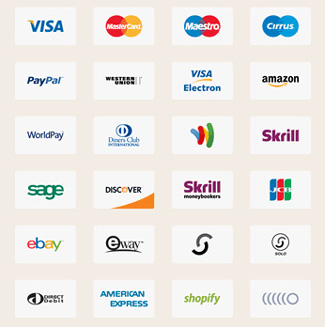 One of the most important hallmarks of quality The Masked Singer betting sites is their speed. Your money shows up in your betting account immediately after you make a deposit, so the least the site can do is pay you your winnings just as quickly after you've placed a winning bet on The Masked Singer. Some sites are better about this than others. One of the few benefits of in-person betting is that you can cash out quickly.
Fortunately, most real money The Masked Singer online betting sites have improved their payout speeds over the years. Nowadays, you should only have to wait a few minutes before your new balance is reflected.
You should also be able to withdraw money quickly. Whether you want to make a wire transfer from your betting account to your bank account, or for the site to send you a traditional check via mail, recouping your winnings has never been easier.
Banking Options
Not all credit card companies or banks will let their customers make transactions with known betting operators. That's one of the reasons you should find a Masked Singer betting site that offers an array of different banking options you can use to make deposits or withdrawals. The vast majority of the best sites in the industry operate offshore, and different states in the US have different laws with regard to dealing with offshore entities.
Cryptocurrency has exploded in popularity in recent years, and the sites were quick to jump on the bandwagon. Nowadays, you should have no trouble finding a site that accepts Bitcoin and other forms of cryptocurrency. E-wallets like PayPal and Neteller are also useful if you're not able to use a credit or debit card.
How to Bet on The Masked Singer Online
1. Join Quality Entertainment Betting Sites with The Masked Singer Odds
If you take note of the checklist above, finding a quality site at which to wager on The Masked Singer should be pretty easy. Once you have landed on the site that checks all the boxes, the sign-up process is even easier. Find your way to the site's "Sign Up" or "Join" tab and subsequently enter necessary details like a username and a password. Check your email to confirm your account and you're ready to roll.
2. Deposit Funds and Collect Your Bonus
Once your account is established, it's time to make your first deposit. Using your preferred banking method, enter the amount you want to put into your account. Don't forget to enter the promo code attached to your bonus so that you can inflate that bankroll even further. Double check everything to make sure it's all in order before submitting.
3. Bet on The Masked Singer
Now, it's time for the fun part. With your bonus in hand, find your site's entertainment betting section and scroll down to where you'll find betting odds on The Masked Singer. Read through the list of options. Once you've found the bet you want to place, enter the amount of money you want to risk and submit it.
When Can I Bet on The Masked Singer Online?
The Masked Singer launched in the United States in January of 2019. The first season lasted from January 2 until February 27. The second season began in September of '19, with the third season starting in February of 2020, right after the Super Bowl. Assuming they keep going with a similar schedule moving forward, it's safe to assume we'll get two seasons of The Masked Singer every year. One in the winter, and one in the late summer or early fall.
Real money entertainment betting sites will usually get their The Masked Singer odds posted shortly after the first episode in each season, when the masked characters are unveiled for the first time. Odds to win Masked Singer will change with each passing week, and you can bet on who will win Masked Singer over the course of the entire season as it plays out.
The Masked Singer Betting Tips
Shop for Lines
Any good bettor knows that shopping for lines is a necessary skill. Not all oddsmakers will see things the same way, meaning not all Masked Singer betting odds at online bookies will be the same. This is especially true for something as inherently unpredictable as The Masked Singer, which is essentially one big mystery.

As a bettor, you can use that uncertainty to your advantage. One singer listed as a minus-money favorite at one site may well be a plus-money underdog at a different site. If you're absolutely convinced that the Frog is going to win the current season, for example, find a site that undervalues the Frog's chances of winning.
Get Your The Masked Singer Bets in Early
The field of competitors narrows with each passing week, and the odds to win Masked Singer will change as a result. While we don't know the identities of the singers until they're revealed upon elimination, it's also evident that not everyone is competing at the same level. Needless to say, the likes of Drew Carey, Tony Hawk, and Margaret Cho aren't as talented in the singing department as Seal, Chris Daughtry, or Wayne Brady.
You can tell which contestants are good singers, so getting your bets in early can be advantageous. The Masked Singer odds are only going to get shorter as more contestants are eliminated.
Betting on The Masked Singer FAQ
Betting on The Masked Singer online is not illegal, assuming you're doing so at a sportsbook that operates offshore. There are no laws in place restricting Americans from placing bets at offshore sites. You can also bet on The Masked Singer legally if you happen to live in a state that has already legalized in-person and online sports betting.
Line shopping is a necessary skill when it comes to betting on The Masked Singer online, and you can't take advantage of those discrepancies if you're not a member of multiple sites. Some sites do certain things better than others, so it will be worth your while to sign up at several of them.
A straight bet on the winner at season's end is the most common type of real money bet offered on The Masked Singer. As mentioned, the odds to win Masked Singer will fluctuate with each passing week as the field of contestants continues to shrink.
Some sites for Masked Singer betting online also offer props on the identities of the characters themselves. Judges and fans of the show try all season long to try and figure out who is behind the masks. For example, below is a prop bet on the identity of the banana from season three:
Who is the Banana?
Jason Bateman (+900)
Weird Al Yankovic (+1100)
Johnny Bananas (+2000)
Betting on The Masked Singer online at entertainment betting sites is a fun way to make the viewing experience more fun and, potentially, profitable!
[ Back to Top ↑ ]