American Idol was one of the first reality TV shows to catch on in the United States. It was a monster success from the moment the show debuted on Fox back in 2002. Like Survivor and other reality series that began around the same time, American Idol became synonymous with the entire reality television genre.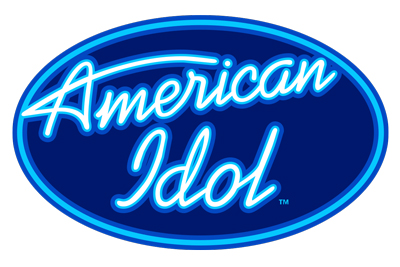 The show continued on for several years before being cancelled in 2016. However, ABC decided to revive the show in 2018, and it has since enjoyed three more seasons and doesn't show any signs of stopping again. The show's resurrection was obviously great news for fans, but it's potentially even better news for those that like to bet on American Idol or are looking to get started betting real money on American Idol online.
If you have ever wondered where to bet on American Idol, you're in the right place. This guide is designed to tell you all you need to know about betting on American Idol for real money. There's money to be made when it comes to all forms of entertainment betting. Reality TV is perfect for online betting because of the unpredictability of everything.
In case you live under a rock, American Idol is a singing competition. Contestants from all over the United States audition in front of three judges. Those judges will then review the contestant's performance right in front of them, which often results in some hilarious encounters. Some judges are more blunt than others.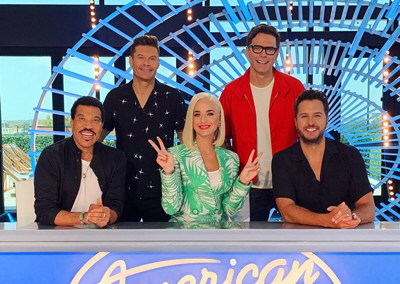 While the judges have the most sway in the results, the audience plays a part as well. Viewers can vote for who they think should advance each week. This continues until the season finale, when the finalists sing for a record deal and bragging rights. Viewers ultimately determine the winner in the finale. Runners-up in the first several seasons wound up securing major record deals of their own, but starting in season 11, the runners-up were only eligible for a single-only deal.
Some viewers watch for the drama. Others watch for the inspirational stories of people that come out of nowhere to become massive stars. Even more watch just to see the judges be mean to people on TV. Regardless of why you watch, there are plenty of betting opportunities over the course of every season.
The first step, though, is finding the right American Idol betting sites. Of course, there's a lot that goes into identifying which site suits your needs the most when betting on American Idol for real money. Read on to find out everything you should look for in the site when entertainment betting.
Best American Idol Betting Sites
Safety and Security
Frankly, your first concern when it comes to your online betting experience should be your safety and security. When you bet at the top online sportsbooks with American Idol Odds, you're trusting that the site at which you're betting will take any and all necessary precautions to protect your personal data from bad actors. Fortunately, the sites with the best American Idol odds rank among the best in the industry when it comes to offering top-notch security.
Multiple Banking Options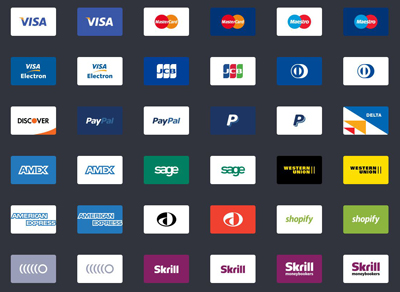 Not all banks or credit card companies will allow their customers to make financial transactions with betting sites. This is beginning to change, as sports betting grows in popularity and legality throughout the country. But using a site that offers a variety of banking methods can help you avoid the headaches of dealing with banks or credit card companies.
The best American Idol betting sites accept all major debit and credit cards in addition to cryptocurrency like Bitcoin and e-wallets like PayPal.
Ease of Use
You want your American Idol betting experience to be fun, profitable, and easy. That's why utilizing a site with a clean layout and easy-to-use navigation should be a high priority on your checklist. Not all sites are created equal in this regard, but the best in the industry are constantly updating their looks as a means of trying to streamline the online betting process.
Bonuses
Depositing money is hardly the most fun aspect of betting on American Idol online. However, one way to make the process more palatable is to use bonuses and promotions to your advantage. Sites are always trying to attract new business while keeping existing players coming back for more.
Nowadays, it's commonplace for online betting sites to offer deposit promotions. This is basically free money the sites are giving you that you can then use to wager on American Idol or any other entertainment betting option on their site. You can potentially double your initial bankroll just by entering the promotional code displayed on the site, and all it takes is a few seconds to process.
Mobile Compatibility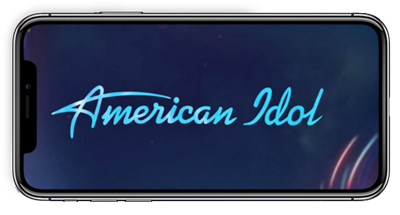 Chances are good that you probably watch American Idol from the comfort of your own home. Convenience is the name of the game when it comes to placing bets online. That's why being able to access your online betting account from your mobile device is a must-have perk of any site.
Some sites aren't properly optimized to fit your mobile phone or tablet when you want to bet real money on American Idol online. This can result in the layout looking cramped and difficult to navigate. The industry's best sites even offer corresponding betting apps that you can download right to your phone. That way, you don't even have to leave the couch in order to place bets on American Idol online.
How to Bet on American Idol Online
Perhaps the easiest part of the entire online betting experience is signing up. Once you've found the site that checks all of your boxes, your account can be up and running in just a matter of minutes.
1 – Choose a Reputable Betting Site
We've already laid it all out for you, so all you have to do is browse around to figure out which site best suits what you're looking for in your American Idol betting endeavors.
2 – Create an Account
Enter a little bit of personal information, including a username, password, and functioning email address. Then, confirm your information via email and you're well on your way.
3 – Make a Deposit
Using one of the banking methods listed above, enter the amount of money you'd like to deposit into your account. Claim your deposit bonus before submitting so that you can maximize your bankroll, and you're ready to bet real money on American Idol online!
Types of American Idol Bets
Once you're ready to bet, you'll want to take the time to sift through the variety of options offered on your site of choice. The most popular type of American Idol wager is a futures bet on who will eventually win. However, sites will also post head-to-head betting matchups between contestants and other fun props surrounding the show's singers and judges.
The following are common types of American Idol bets:
Moneylines – Bet on a "win or lose" or "yes or no" outcome
Futures – Bet on an outcome that takes place in the future
Props – These are bets on extracurricular aspects of the show, such as what color outfit Katy Perry will wear in the season finale
Here are a few different types of bets that were available ahead of 2020's 18th season of the show.
American Idol Bet – First Judge to Leave or Be Fired
Lionel Ritchie (+100)
Katy Perry (+150)
Luke Bryan (+225)
American Idol Bet – Gender of Season 18 Winner
Male (-110)
Female (-110)
Transgender (+2000)
Taking the time to shop around different sites before signing up at one site can give you the chance to identify which has the most favorable lines for the kinds of bets you would like to make.
American Idol Betting Tips
Part of what makes betting so fun is that you can use it as a way of making shows that you usually wouldn't watch a lot more interesting. You don't have to be a hardcore American Idol fan in order to be a profitable American Idol bettor. As long as you can take note of a few trends, there's a chance you can make a good bit of money wagering on the popular reality show.
Men Have Fared Well
As of this writing, 11 of the 17 all-time winners of American Idol have been men. That includes four of the last five overall. This isn't necessarily a predictive metric that can tell you what will happen in the future, but it's certainly worth noting. Men have won American Idol nearly 65% of the time.
Country Music Is a Hit
We typically associate the southern part of the United States with country music. While not all country stars hail from southern states, it sure seems like most of them do. Country artists have also done well on American Idol historically.
In fact, 12 of the 17 winners in the show's history have come from the south. Laine Hardy, who won season 17, hails from Baton Rouge, Louisiana.
Last Performer Has an Edge
The last performer of the night is typically a very good bet to advance to at least the following week. No artist in the history of the show that performed after everyone else has been eliminated if there are at least seven contestants left in the field. This trend has gotten less reliable, as the field of singers has continued to shrink toward the end of the season.
American Idol Betting FAQ
While actually watching the show isn't mandatory, it's recommended. Those that at least have some familiarity with the show's format have an inherent advantage over bettors that don't. That said, it's not an absolute requirement. There are plenty of successful sports bettors that don't actually watch the games.
This is something you should do in all of your online betting endeavors. You can easily shop from site to site in order to compare odds. While most sites with American Idol betting options have similar odds, you will probably be able to find at least a few discrepancies. Identifying the American Idol betting sites with the most value in the odds can help you increase your bottom line and inflate your bankroll.
Betting on American Idol online is legal if you live in a state that offers legal online sports betting. However, you can also place bets on the show by using a site that operates offshore. There are no laws in place that prohibit Americans from betting at offshore sites, and many of the biggest names in the industry have a great reputation when it comes to serving American bettors.