Big Brother is an exciting reality TV show that provides bettors with a fun new way to place bets outside of sports. The unique and unpredictable nature of the show creates tons of fun opportunities to bet on everything from small prop bets to who will win the whole show.
With over 20 seasons under their belt, this long-running favorite is a leader in the world of entertainment betting.
Today, we are going to discuss what Big Brother is, help you to choose real money Big Brother betting sites, and give you the tools to start placing your first bets. By the end of this article, you'll be ready to start your entertainment betting career.
Top Big Brother Betting Sites
You can trust that our team of experts at The Sports Geek has spent a ton of time combing through dozens of online sportsbooks. We did all of this to bring you a definitive list of the best real money Big Brother betting sites. Using an extensive list of criteria, we evaluated nearly every aspect of each site to ensure that they will provide our readers with the best possible online gambling experience. Beneath, you will find a few of the criteria that went into our analysis. These can provide you with a good starting point when starting your review of any Big Brother betting site you may be considering.
What Makes Good Big Brother Betting Sites?
Competitive Odds
If you are familiar with Big Brother betting online already, you know that betting odds are how a bookmaker communicates the payout that corresponds with a specific bet. These odds will also tell you the relative likelihood of winning the bet. In the work of entertainment betting, these odds can change dramatically based on how events unfold. You want to play on entertainment betting sites that offer the best possible odds so that you can maximize your winnings when you pick correctly. Keep in mind that not all sites will provide the same bets or the same odds, so shop around for a Big Brother betting website that fits the bill.
Excellent New Player Signup Promos
When you first sign up for your new Big Brother online betting sites, you are likely to qualify for a new player signup bonus. These are perks given exclusively to new players as a way to lure them away from the competition. Most of the time, these will come in the form of a big deposit match when you initially fund the account. Say,
Your Big Brother betting site is offering a 50% match on the first $500 you deposit. This means that if you start with more than $500, they will give you an additional $250 in bets for free.
Always do your best to take full advantage of these bonuses, even if it means depositing a little more upfront than you had initially intended.
Top-Notch Security at Big Brother Betting Sites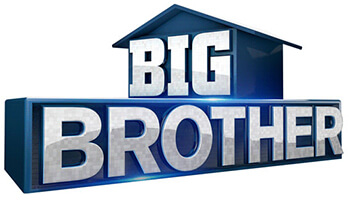 Of course, one of the most important aspects of any Big Brother sportsbooks online is having a high level of security. You must play on a site that uses state-of-the-art software to protect player data. With as many online gambling sites as there are, it can be hard to wade through the noise to find a safe site you can trust. We've done the legwork to narrow down the list. Our team of security experts vetted each site that made our list, and each one is verified secure.
You can rest assured that playing on any of these recommended sites will provide you with the safest and most reliable gambling experience possible.
Seamless User Experience
Having a clean user experience can be what makes or breaks a Big Brother betting site. You must choose Big Brother betting sites that offer an intuitive, straightforward, and visually appealing interface because you'll be spending a considerable amount of time on your new site or sites. Our team looked for Big Brother betting sites that have made significant investments in building high-quality user experiences through exceptional website design. Not only will playing on these Big Brother online sportsbooks be easy, but it will be enjoyable as well.
Exceptional Customer Service
Finally, high-quality customer care is a vital yet often-overlooked component of choosing a good real money Big Brother betting website. You need to play on a site that offers full 24/7 support with contact options, like phone, email, and chat to ensure that help is never far away. The website we selected also have a long track record of satisfied customer and have a reputation for putting players first. You can bet that if you should ever need help, they will be there to support you. If you encounter an issue while playing on these sites, you'll get a fast and professional resolution.
What Is Big Brother?
The premise of Big Brother is simple: Be the last one standing. Big Brother puts a group of strangers together in a massive, lavish house and locks the doors, shutting off all access and communication to the outside world. Tons of cameras record what happens in the house 24 hours a day. Each week, players compete in challenges, and one player will be voted out of the house. The ultimate goal is to be the last one in the house, which results in winning a hefty prize of $500,000.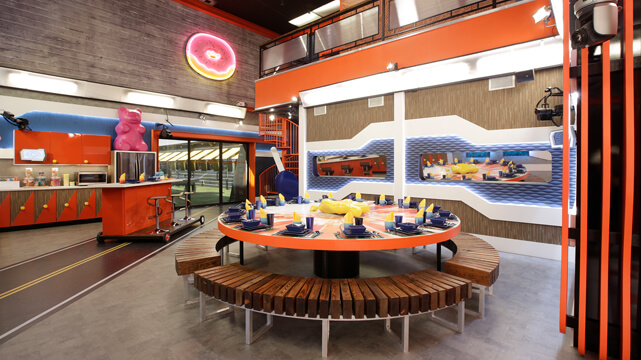 Named for the character in George Orwell's Nineteen Eighty-Four, Big Brother originated in Holland in the 1990s and was bought by CBS in 2000. Within a few years, the franchise had spread across the world, with shows taking place in tons of countries. With more than 20 seasons under their belt, the show is still immensely popular and has had multiple spin-offs. The competitive nature, along with the unique social dynamics caused by isolation with strangers, has always had a unique allure. This has contributed to the show's success.
However, that isolation dynamic that made the show enjoyable was also the source of controversy. Throughout its existence, the show has been widely criticized for fostering bullying, intimidation, and violence. Producers would intentionally build a cast of participants that would lead to conflict. This made for entertaining TV but led some to believe the show was presenting dangerous and unhealthy behavior. Some seasons of the show have had complaints regarding discrimination and racism. Producers have addressed these allegations and have made changes to the show.
Can I Bet on Big Brother Online Legally?
Betting on entertainment is a relatively new thing compared to sports betting. However, the legality of betting on entertainment events generally follows the legality of sports betting. When we discuss the legality of sports betting, we are usually referring to the legality of operating a bookmaker. The bookmaker, for the most part, has control over which bets they choose to offer.
While you are unlikely to be able to place real money bets on Big Brother in your local sportsbook, there are a wide variety of online bookmakers offering odds on Big Brother in addition to other reality and entertainment shows. All the entertainment betting sites that are on our list above offer the opportunity to place a wide range of entertainment bets and will provide you with some of the best odds and best betting experiences available.
How to Bet on Big Brother Online
Pick Your Betting Site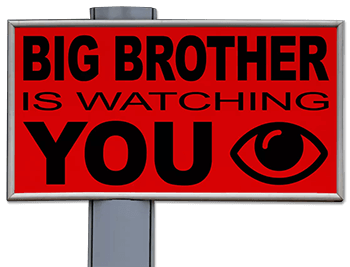 Start by finding where to bet on Big Brother online and locating a site that best fits your needs. Use our list of criteria to determine which elements are the most important to you. Visit each of these Big Brother online sportsbooks and poke around a bit. Which one feels the most comfortable? Which one offers bets you are interested in? Each site will have different strengths and weaknesses, so finding out which is best for you will involve trying them out for yourself. Take your time in making this decision because the site you choose to play on will have a significant impact on the overall quality of your online Big Brother betting experience.
Sign up and Fund Your Account
Once you've landed on the site you like best, go ahead and get signed up. The process of getting registered should be quick and straightforward, as you'll only need basic personal information. Some Big Brother betting websites will require extra identity verification to withdraw funds, so be sure to comply with your site's requirements when the time comes.
After you are registered and ready to fund your account, be sure to have your banking details or other payment credentials ready. Like we mentioned earlier, each of these sites has been verified secure, so no need to worry about your financial data getting into the wrong hands. Remember to check all the new player signup bonuses to ensure that you are maximizing any benefits you may qualify for.
Place Your Bets
Now that you are all set, it's time to bet real money on Big Brother! Run through all the available opting and determine which bets make the most sense as a good starting place. Once you have an idea of which bets are available, do a little research to make sure you are making the most informed picks possible. Just as with any other type of betting, we highly recommend starting small and working your way up. Starting small will enable you to get your feet wet and learn the ropes without risking too much.
Tips and Tricks for Betting on Big Brother
First, being a fan of the show and watching regularly will be helpful, but it is possible to be successful betting on Big Brother even if you miss a few episodes. The first key is understanding the bets you decide to take and knowing what drives the outcome of those bets. For example, betting on who will win the whole show is significantly different from betting on the result of a specific challenge. Understanding how the game works and taking the right bets will enable you to be successful even if you don't know every single detail.
Second, take advantage of all the data available, not just what you see on the show. There is an entire culture related to the show that can give you valuable insights. Keep an eye on social media. Which contestants are trending? What are people saying about each player? You can also keep an eye on polls to get a temperature for what other viewers think. While no one piece of data should drive your entire decision, each of these data sources can be combined to make higher quality picks.
Finally, your best bet is always to bet what you know. You will likely be much more successful betting on Big Brother if you want it regularly and understand all the dynamics. If you don't have that level of expertise, consider immersing yourself in the show to learn more about how it works and what leads to a player's success. Also, stick to the bets you feel the most comfortable with. If you feel better about betting on a single challenge than the whole show, stick with that. When you are ready to take on bets outside your comfort zone, do your homework before throwing down real money.
Summary on Big Brother Online Betting
Big Brother betting online can offer a fun new way to bet outside the world of sports. With lots of options for betting, you'll find options for both the casual viewer as well as the hardcore fan. The nature of entertainment betting and its close relationship to popular culture makes for the perfect way to get into betting, even if you are not a fan of sports.
Hopefully, you've learned a bit about how Big Brother works, feel ready to choose your own Big Brother sportsbooks online, and feel confident in placing your first real money Big Brother bets. We wish you the best of luck in your new entertainment betting endeavors. Always gamble responsibly and never bet more than you can lose. Be sure to check back on The Sports Geek for tons of great info on other entertainment betting options. Good luck, and have fun!
Big Brother Betting Sites FAQ
While betting on entertainment is unlikely to be available in your local sportsbook, there is a wide range of reputable online sites with the best odds on Big Brother, such as the bookmakers that made our list above.
The best Big Brother online sportsbooks that made our list will provide you with a wide range of bets and excellent odds. You can't go wrong betting on any of these sites.
The best strategy is to stay informed about the contestants. Watching who is trending on social media, who is winning challenges, and who the polls favor will help you make the best picks.