Dancing with the Stars was one of the many shows to make its way into the American mainstream when the reality TV boom hit in the early 2000s. Unlike most of its competitors, though, the show is still around to this day.
Dancing with the Stars debuted in 2005 on ABC. 28 seasons later, it is still one of the highest-rated shows on American television on a consistent basis every single year.
The concept of the show is simple. It's a dance competition between celebrities. Most of said celebrities have very little experience when it comes to dancing, which can lead to plenty of comedic moments. The celebrities team up with a professional dancer in hopes of winning the "Mirror Ball" trophy at season's end.
As is the case with anything these days, you can bet real money on Dancing with the Stars, if you're into that sort of thing. The top entertainment betting sites on the web afford you the chance to bet on DWTS before and during each season of the show. This guide is designed to tell you all you need to know about Dancing with the Stars from a betting perspective, from where to bet on Dancing with the Stars online to helpful betting tips.
Types of Dancing with the Stars Bets
Dancing is supposed to look glamorous. While most of the celebrities you'll see on the show fail in that regard, part of the charm of Dancing with the Stars is the spectacle of it all.
The most basic type of DWTS bet is a futures bet on which contestant will win at season's end. Every contestant will likely begin the season with plus-money odds, and oddsmakers will adjust those numbers as the season progresses and more and more contestants are eliminated.
Some sites also offer Dancing with the Stars prop bets, such as whether the winner of the finale will be male or female, or what color dress host Erin Andrews will wear in a given episode. Rather than spending your time arguing about who will win with your friends, why not put your money where your mouth is and place an actual bet?
What to Look for in a Dancing with the Stars Betting Site
Betting Coverage
First and foremost, you'll need to find a betting site that actually offers Dancing with the Stars odds. While most entertainment sites do feature DWTS, not all of them fit the bill.
Finding a site that offers futures odds on the eventual winner is nice, but the best DWTS betting sites offer an array of other options, too. Weekly elimination odds and head-to-head elimination matchups make for particularly fun betting options. More options can only enhance your DWTS betting experience.
Good Reputation
While finding a site that has Dancing with the Stars odds is the first step, the most important step is to make sure that the site is safe and secure. You're putting your personal information and real money at stake, so betting on a site that has been offering services for years with a quality reputation is a must.
Our list of recommended Dancing with the Stars betting online sites is thoroughly vetted to ensure the highest quality betting experience.
Banking Options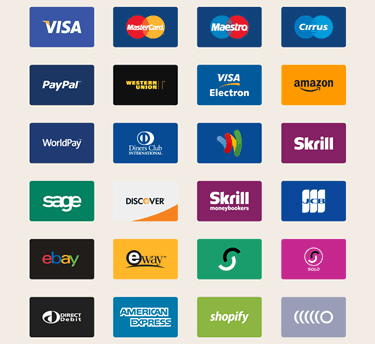 While sports betting is making its way through the United States, some banks are still behind the times. That means not all of them will allow customers to make transactions with known betting operators, even if those operators operate offshore.
So, finding entertainment betting sites that let you bank with a credit card, e-wallet or cryptocurrency is a must these days. Fortunately, offering a vast array of banking options is standard operating procedure for sites that offer online Dancing with the Stars betting.
Favorable Dancing With the Stars Odds
Some sites offer more competitive DWTS betting odds than others. Shopping for lines is one of the smartest things you can do if you're interested in some Dancing with the Stars online betting, so recommending sites with up-to-date odds is one of our goals.
Helpful Customer Service
Unfortunately, not everything may go according to plan if you're looking for Dancing with the Stars odds online. If you run into any issues or need any help, having a site with a dedicated customer service team is obviously hugely important. You also want that help as quickly as you can get it.
Mobile Compatibility
Most of the allure when it comes to online betting is the convenience. Thanks to the internet, you don't have to drive to a smoky, crowded casino just to place a bet. Now, you can do all of that from the comfort of your own home.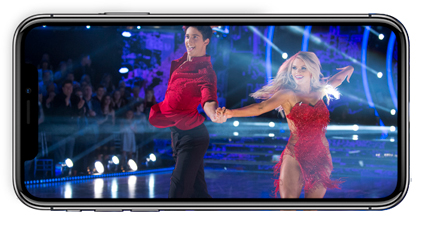 The advent of mobile betting has made that even easier. So, having a betting site that offers mobile compatibility is a can't-miss perk. All of the best Dancing with the Stars sites have been optimized to work with mobile devices, or they offer a mobile app that you can easily download to your smartphone or tablet.
DWTS Betting Sites Bonuses
Another perk to betting online is the ability to take advantage of bonuses offered by the sites. These Dancing with the Stars online sportsbooks are in the business of attracting your business, so many of them are willing to offer you free cash just for signing up and depositing. You can potentially double your initial bankroll if you find a particularly advantageous bonus offer, which adds to the appeal.
Most sites that offer Dancing with the Stars odds will offer to match your initial deposit up to a certain percentage. That extra money can then be used to bet on the site at no additional cost to you.
Safety and Security
Again, online entertainment betting is inherently risky. That's part of what makes it so thrilling in the first place. However, one risk you don't want to take is putting your personal information on a site that doesn't have good intentions. Unfortunately, there are plenty of sketchy sites out there.
On the bright side, we will only recommend Dancing with the Stars betting sites that take the extra step of ensuring that your personal data doesn't wind up in the wrong hands.
How to Bet on Dancing with the Stars Online
1. Find a Safe Entertainment Betting Site
Using the guidelines listed above, you should have no issue finding a Dancing with the Stars betting site that suits your needs. Hit the "Sign Up" or "Join" button you'll find at the top of the page. From there, you just have to enter a little bit of personal information, like a username and password, and you're on your way!
2. Deposit Funds and Redeem Bonuses
Depositing isn't the most fun process, but the availability of bonuses makes funding your betting account a lot more palatable. Using your preferred banking method, enter the amount you'd wish to deposit into your account. Then, enter any promotional code that grants you access to your sign-up bonus, and you'll see your money reflected in your account instantly.
3. Bet on Dancing with the Stars
Now that your account is funded and ready to go, it's time to bet! Find your preferred betting site's entertainment section and click on the Dancing with the Stars tab. Sift through the options until you've found the bet you'd like to place. Enter the amount of money you wish to risk. Double-check it to make sure everything is in order before submitting, and you're all set.
The final step is to sit back, relax, and watch your winnings come in.
When Can You Bet on Dancing with the Stars?
ABC will usually unveil the list of contestants set to compete on Dancing with the Stars about a month before each season begins. That should give you plenty of time to do the requisite research you'll need before the battle for the Mirror Ball gets underway.
The most profitable time to bet on Dancing with the Stars online is before the season. The DWTS betting odds will only get less favorable as the season progresses and as more contestants get eliminated. That's why doing your homework and getting your bets in early offers the best profit potential.
You can still bet after the season has begun, of course. Dancing with the Stars real money betting sites are always updating the odds to reflect the latest eliminations, and you can place bets online on Dancing with the Stars all the way up until the season finale.
Dancing with the Stars Betting Tips
Athletes Tend to Do Well
At its core, dancing is a sport. You have to be in decent physical condition to be able to dance at the highest level. While some may think of Dancing with the Stars as a lighthearted contest, things get pretty competitive as the season wears on.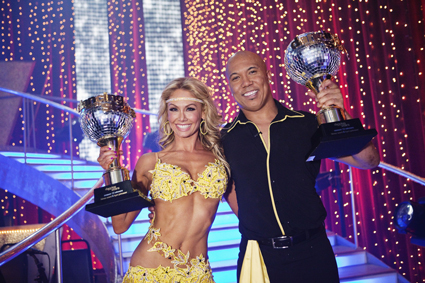 So, it's natural that people with an athletic background tend to fare well on the show. Over the series' 28 seasons to date, there has been no shortage of pro athletes that have won. Emmitt Smith, Helio Castroneves, Apolo Anton Ohno, Kristi Yamaguchi, Shawn Johnson, Donald Driver, Hines Ward, and Rashad Jennings are among the former pro athletes to have lifted the Mirror Ball and been crowned the Dancing with the Stars champion in the past.
Not all athletes have won (Lamar Odom and Ryan Lochte are among those that were particularly awful), but generally speaking, betting on an athlete to win DWTS is a smart strategy.
Research the Pros
The real stars on Dancing with the Stars aren't the celebrities themselves. Each celeb is paired with a professional dancer that does most of the heavy lifting. The dancers will occasionally rotate, but some of them have become famous in their own right for their exploits on Dancing with the Stars.
Some of the pro dancers have better track records than others. The quality of the celebrity with whom they're paired matters quite a bit, but a strong pro can make an average celebrity look quite a bit better. Pros that are appearing in their first season on the show almost never win, so keep that in mind.
Dig for Information
As mentioned, line shopping is a crucial way to get an edge as an online Dancing with the Stars bettor. The plus-money odds you'll find on every contestant before the season begins are inherently appealing.
While it can be tough to get a real grasp on the quality of the field at first glance, checking into a celebrity's background and knowing their dance partner are helpful bits of info.
Even if a celebrity isn't a former pro athlete, perhaps that person still has a history in dance that nobody really knows about. Wikipedia is your friend, especially considering many of the "celebrities" on the show aren't really that well-known on a broad basis.
Frequently Asked Questions About DWTS Betting Online
If you're living in a state that offers legalized online betting, you're certainly good to go when it comes to betting on Dancing with the Stars online. You're also in the clear if your state hasn't legalized sports betting yet. There are no laws in place that prohibit Americans from placing online bets at real money betting sites that operate offshore, which means you're not putting yourself into any legal jeopardy if you want to place online bets on Dancing with the Stars from within the US.
The most popular Dancing with the Stars prop bet is a futures bet on the eventual winner at season's end. Oddsmakers are constantly crunching the numbers and altering the odds based on eliminations and public action. If one contestant is attracting the lion's share of the betting activity, the odds will reflect it.
Most of the best Dancing with the Stars betting sites also offer prop bets and head-to-head elimination matchups as well.
Through the first 28 seasons of the American version of Dancing with the Stars, current or former pro athletes have won just under 40% of the time. Obviously, that's a pretty healthy percentage.
However, not all athletes keep themselves in great physical condition after retirement. Older athletes will generally have a more difficult time, especially considering much of the field is comprised of younger celebrities. Kareem Abdul-Jabbar, for example, was 71 when he appeared on the show. It's also difficult for a guy that stands 7'3
Conclusion on Dancing With the Star Betting Online
There is a lot of edge to be found when it comes to placing Dancing with the Stars bets online. Here's hoping this guide that covered everything from where to bet on DWTS to betting tips, helps you win some real money Dancing with the Stars bets!