We're obsessed with esports, and we know we aren't the only ones. The ability to bet on esports is a relatively new concept that we think everyone who appreciates esports should participate in. If you've never used apps for betting money on esports, then stick around and learn the inside scoop on what these apps are all about.
If you're ready to start wagering now, then go ahead and start creating accounts at any of the real money esports betting apps on our list of recommendations below:
Must Have Esports Betting Apps
Since there are so many different esports apps for money out there, we decided to select the best esports betting apps in the following three categories: odds, banking options, and bonuses.
Esports Betting App With the Best Odds: SportsBetting

We find ourselves visiting SportsBetting.ag often because we typically find the best odds there. The odds are laid out in a very easy-to-understand manner on their websites, which makes comparing odds effortless. Since the odds offered at SportsBetting.ag provide us opportunities to find value and make a profit, we access this online sportsbook multiple times per week.
Best Esports Betting App for Banking Options: MyBookie

If you've never bet on the MyBookie sports betting app, then you're missing out on everything this betting app has to offer. Not only do they have a wide selection of sports to bet on and unique bonuses to brag about, but they also have an amazing selection of bonus opportunities as well. Here's a complete list of the banking options they currently have available:
Deposit Methods
Mastercard
Bitcoin
Person to Person
Visa
Litecoin
Bitcoin Cash
Withdrawal Options
Best Esports Betting Apps for Claiming Bonuses: BetUS

We believe the bonuses offered at real money betting apps can be used to your advantage. You simply have to be willing to sign up for them and meet their wagering requirements. BetUS has an amazing selection of bonuses to choose from; they offer more bonuses than most of their competition. Here's a comprehensive list of all the bonuses available to BetUS customers:
Bonus Type
Bonus
Crypto Signup Bonuses
• 200% Crypto Bonus
• 20% Cash Bonus
• 250% Casino Bonus
• 100% Crypto Sports Bonus
Signup Bonuses
• 125% Sign-up Bonus
• 150% Casino Bonus
• 10% Cash Bonus
Re-Up Bonuses
• 200% Crypto Bonus
• 100% Sports Bonus
• 100% Crypto Bonus
• 20% Cash Bonus
• 100% Casino Bonus
• 10% Cash Bonus
• 50% Re-up Bonus
More Sportsbook and Casino Promotions
• Casino Daily Promotions
• 100% Referral Bonus
As you can see, you'll have no problem finding a bonus that works for your individual betting needs at BetUS.
Other Useful Apps for Esports Bettors

What Esports Can You Bet on From Your Phone?
While there are numerous esports that you can place bets on nowadays, here are the ones we find available at most real money esports betting apps.
Counter-Strike: Global Offensive

Counter-Strike: Global Offensive is often referred to as CSGO. In this multiplayer first-person shooter game by Valve Corporation, your goal as a terrorist is to plant bombs and protect them from anyone who tries to interfere with your plan and defuse the bomb. Live betting is particularly popular with this esport, leaving you on the edge of your seat with every action-packed scene you encounter. This is probably why their betting community has grown at such a rapid pace.
League of Legends

League of Legends, also known as LoL, was created by Riot Games. The goal of this MOBA game is to destroy the enemy's nexus with your squad of five. The LoL World Championships is one of the most riveting events of the year to bet on, as far as esports is concerned. This game helped esports betting gain popularity and is why so many apps for betting money on esports exist today.
Valorant

Valorant is one of the newest creations by Riot Games, and it looks like it's here to stay. This is a team-based first-person hero shooter where characters from all over the world come together for a common cause: to protect their teams and accomplish their missions. This is the ideal game for esports enthusiasts who are bored of the same old games and want to experience something new.
Overwatch

Overwatch, by Blizzard Entertainment, is about a group of heroes that travel the world together and perform in 6v6 combat as they try to meet objectives along the way. Overwatch hasn't been around as long as the other two games mentioned here today, but they have some of the most talented players in the business. Their franchise is huge and continues to grow in popularity with each passing day.
Rocket League

Rocket League, created by Psyonix, is the perfect blend of racing and soccer. You'll find giant balls, large goals, fast cars, and speed boosters. The team that scores the most goals at the end of the match wins. Rocket League has a committed community of bettors that may be smaller in size in comparison to the other esports listed, but their community is committed to this game and welcomes newcomers with open arms.
Other Popular Esports to Bet On
What Makes These the Best Esports Betting Apps
You're probably wondering why we favor certain esports betting apps over others. Here's a deeper look into the criteria we have for the esports apps for money that are on our list of recommendations.
Solid Reputation
One of the very first things we do when we review real money esports betting apps is perform a thorough background check. These background checks involve scouring the internet for any information we can find on the sports betting apps in question. We check user reviews for any complaints that reveal the betting app's weaknesses and look into things like payment history and customer service feedback.
Our goal is to only recommend esports betting apps that have proven themselves to be trustworthy.
A Plethora of Esports Leagues to Choose From
Not everyone enjoys betting on the same esports as everyone else. With that being said, we like to see sports betting apps have many different esports betting leagues to choose from. Esports betting apps for money that have 10 or more leagues to choose from are more favorable than ones with fewer options.
A Customer Service Team That Cares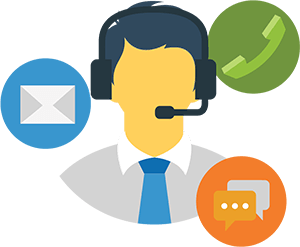 Have you ever spoken to a customer service team that takes their players for granted? We know we have. That's why we always test the customer service teams in the esports betting apps on our list. We contact them at multiple different times throughout the day and night to see if they consistently offer top-of-the-line service. They need to speak to us with kindness and a depth of knowledge that's authentic.
Our Favorite Esports Betting Apps Tips
Decide How Much Money You're Going to Spend Ahead of Time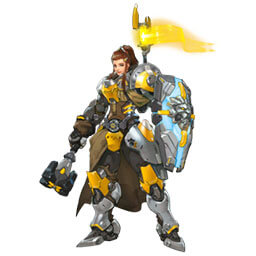 It's easy to get caught up in the moment and end up spending more money than you wanted to while betting on esports. Creating a budget and setting those funds aside for esports betting apps only will help you avoid overspending. Make sure your sports betting budget is appropriate to your income. Don't use the money that you need to cover bills.
Bonuses Are Worth Taking Advantage Of
If you've never used a bonus at real money esports betting apps before, then you're definitely missing out. These bonuses can add money to your bankroll or even give you free bets to work with. While they do come with wagering requirements, they can still be really valuable. If you sign up at multiple esports betting apps, then you'll have even more bonuses to choose from.
Remember That Your Favorite Esports Teams Aren't Always Going to Win
This tip may seem harsh, but it's the sad reality we have to acknowledge. Even though we want our favorite players and teams to be successful, that's not always what happens. That's why it's crucial that we don't make our selection based solely on our opinion of who is the best.
We need to be diligent in researching both sides of the competition before placing our bets.
Don't Bet Too Often
One of the biggest mistakes that new esports bettors make most often is overbetting. They are so eager to win that they place wagers every chance they get instead of waiting for opportunities that present real value. This only leads to a depletion of their bankroll, and it's not going to make them profitable in the long run.
Desktop Betting Sites for Esports
While this article focuses on esports apps for money, we did want to note that there's a wonderful selection of esports betting sites available out there as well. The esports betting sites offer certain advantages, including the following:
Exclusive bonuses
Ability to compare odds easily using split screen on your desktop
More sites than apps to choose from currently
What Types of Bonuses Can I Find at Apps for Betting on Esports?
There are numerous bonus opportunities at real money esports betting sites. Below, we have provided details on three of the best ones to use today! Keep reading to find out more.
Welcome Bonus
Apps for betting money on esports often give out welcome bonuses in order to encourage people to download their betting app and start placing wagers right away. These bonuses are typically large in size and come with low wagering requirements. If you were only going to use one type of bonus, then it should definitely be this one.
Refer-a-Friend Bonus
Another bonus that we see offered by real money betting apps is the refer-a-friend bonus. These types of bonuses are small, but you can usually redeem them an unlimited number of times. You get rewarded by inviting your friends to sign up at your favorite sports betting apps. You'll get your reward once they place a deposit and a certain number of bets.
Specific League Bonus
Some real money esports betting apps give out bonuses for placing bets on certain esports leagues. These bonuses may give you the push you need to try betting on a new league you have never bet on before. Or they will simply reward you for placing wagers on a league you were already going to bet on anyways. Either way, they can help you stretch your budget even further.
What Bets Can I Place on Esports Betting Apps?
Your betting options for esports are practically unlimited! Below, we explain a few of the most common bets placed at esports apps for money.
Moneyline Wagers
Moneyline wagers are sometimes referred to as "win bets" because you're betting on who you think will win the match. Let's say Beyond Gaming is matched up against Unicorns of Love in LoL.
Team 1
Beyond Gaming

-110
Team 2
Unicorns of Love

-110
And after doing some research, you think Beyond Gaming has the best well-rounded team of players. You decide to bet on them. If they win, you get a payout. If Unicorns of Love wins instead, then you forfeit your bet. This basic bet is designed with beginners in mind!
Prop Bets
Prop bets or specials are fun bets to place at esports betting apps because they can truly be on anything. It may be a wager on which team gets the first kill or on which player scores first, depending on the game. It could even be on something more unpredictable like on what skin someone is going to wear in LoL. New bettors and experienced bettors alike can benefit from these types of bets.
Futures
This type of bet involves more advanced betting skills. With futures, you'll be betting on who will win in the finals before the season has even started. Let's say you enjoy watching teams compete in Overwatch and believe that Atlanta Reign has a good chance of winning this year's grand finals. You could place a futures bet on them at the start of the season. If they happen to win, the payout would be phenomenal.
We will point out that it's difficult to identify strong teams at the start of a season and it takes years of practice to become skilled in it.
Banking Methods Available on Esports Betting Apps
Although banking methods were limited years ago, now you have so many different banking options available to select from while playing at real money esports betting apps including cryptocurrencies, credit cards, e-wallets, and more.
Banking Type
Options
Cryptocurrencies
• Bitcoin
• Bitcoin Cash
• Dogecoin
• Ethereum
• Litecoin
• Stellar
Credit Cards
• American Express
• Chase
• Discover
• Mastercard
• Visa
Ewallets
• ecoPayz
• Paypal
• PersonToPerson
• Neteller
• Skrill
• Zelle
Other
• Direct Deposit
• Check by Mail
Mobile Esports Betting FAQ
We're not going to tell you that every sports betting app for esports that you encounter is going to be a legitimately run business. However, we can guarantee that the betting apps we recommend here are legit. They run an honest business and we have personally cashed out at every single one of them.
We're excited to tell you that most sports betting apps that offer esports are legal in the United States. That doesn't mean that they all will be though. Contact a legal professional for expert advice on the subject, as we aren't lawyers and don't want to misguide you in any way.
When it comes to sports betting apps, you can sign up for as many as you wish. Signing up is completely free and you're not obligated to place bets with betting apps just because you created an account with them. At a minimum, we suggest signing up for three esports betting apps; that way, you can compare odds and lines between each app and take advantage of each app's bonuses.
Yes, they absolutely do! Here's a list of some of the more well-known sports offered at esports betting apps:
Baseball
Basketball
Cricket
Football
Hockey
Horseracing
We obviously can't give a definitive answer to this question, but we still love when we get asked this. The answer is simple; the sky's the limit. We know bettors who have made hundreds of thousands of dollars through esports apps for money and we have no doubt that the same outcome is possible for you. It does take a lot of hard work and dedication to hone your betting skills though!
Final Thoughts on Esports Gambling Apps
We believe real money esports betting apps are worth joining right now. Our list of recommendations is a great place to start because they're trustworthy, their bonuses are generous, and they present a wide range of betting options. What's stopping you from downloading your favorite esports betting apps today?