Valorant betting sites are enjoying the rapidly expanding market of Riot Games' first-person shooter. Even though the game is just over a year old, it's already among the most popular esports people bet on.
Online Valorant bookmakers have been busy ever since the start of the Valorant Champions Tour. The VCT is the bread and butter of competitive Valorant. It's what Valorant betting is all about! If VCT is the reason you're on the lookout for Valorant bookies, feast your eyes upon the best of the bunch:
get_cta id="262039″ copycolor="cta-full-detailed"]
These are only the most reputable Valorant betting websites! There are far more of them available online. But if you're looking for a proper Valorant online betting experience, your best bet is to pick one from our list.
Where to Bet on Valorant – Best Real Money Valorant Bookmakers
"Where to bet on Valorant" is one of the most-searched phrases related to Valorant betting online. And it's understandable; there's just so much false information out there. Google's ads aren't helping. Keep in mind that advertised sites usually aren't the best choice.

Another thing to keep in mind are skin gambling sites. Don't even go there! It's just not worth it. Real money Valorant bookmakers should be on your radar! We're talking about legit gambling platforms here, not shady skin gambling swamps.
You'll only get a good online gambling experience on real money Valorant betting sites! In fact, here are just some of the things that real money Valorant bookies do best:
Best Odds and Valorant Event Coverage – BetOnline
BetOnline always has high odds for Valorant matches. In fact, BetOnline has excellent odds for its entire esports hub. Whether we're talking about live bets, moneylines, or props, chances are BetOnline's odds are the highest!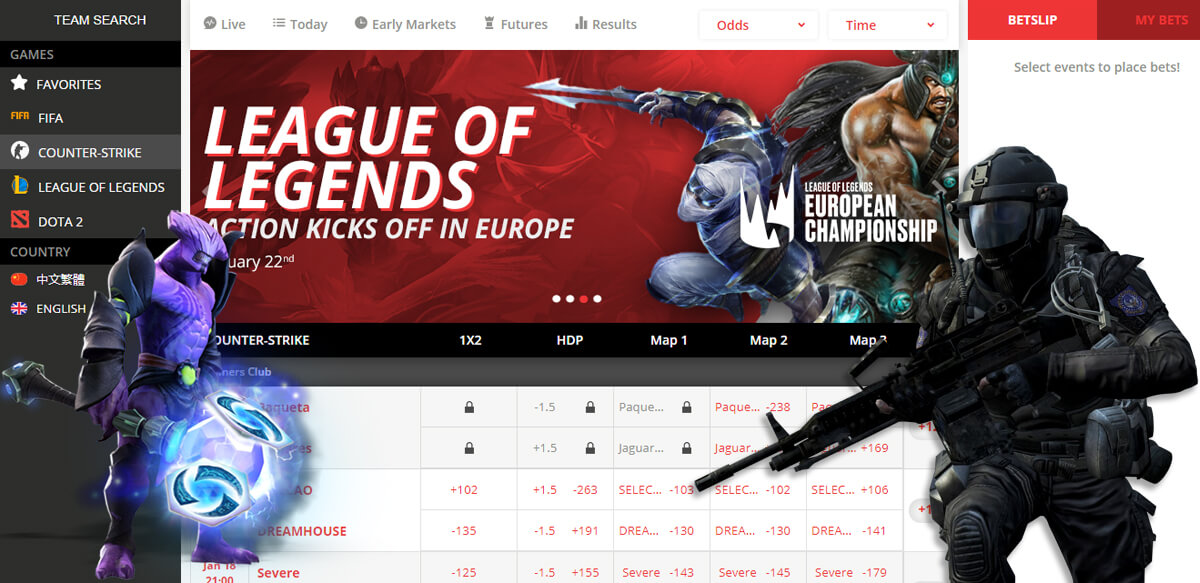 An is not only the best in terms of odds but also the best in terms of Valorant coverage, too! They cover most VCT events, including Challenger stages. If regular-season-like clashes are up your alley, you're likely to find them on BetOnline.
Best Valorant Betting Site for US Customers and Esports Bonuses – BetUS
Another flattering title for BetUS! If you're living in the US, in a state that has legalized online sports betting, BetUS is your best option. It's a great all-arounder, known for giving its users a pleasant online betting experience.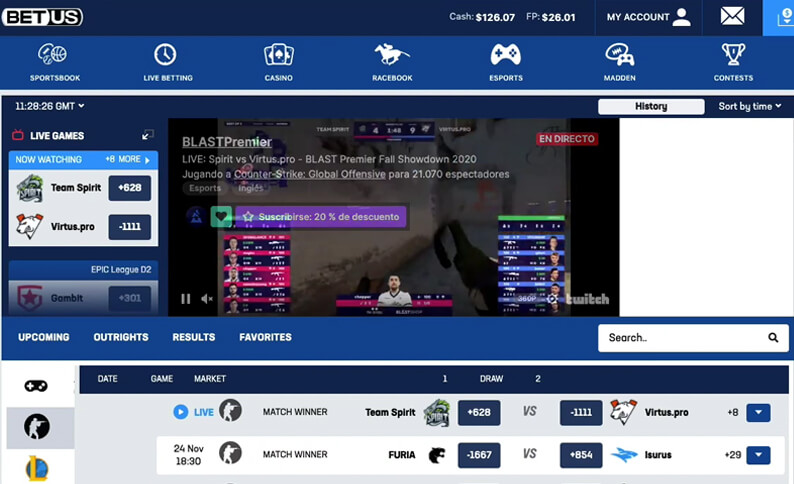 BetUS doesn't shy away from incentivizing new users through generous bonuses. Their welcome bonuses are always on point. More recently, they started expressing their focus on esports markets, too. Esports betting bonuses are a thing, and BetUS' offers perfectly reflect that.
Best Valorant Bookmaker for Non-US Customers and Great Bet Variety – Betway
BetWay is the epitome of Non-US betting on Valorant! They're great in so many things, making them among the best all-arounders out there. You're living in Europe? There's no need to look further than BetWay.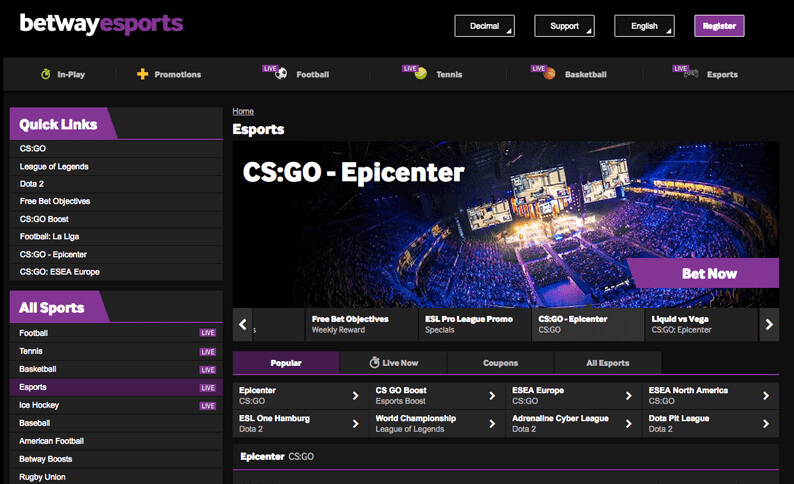 And if you're looking for intricate specials, you're most likely going to find them on Betway. Betway's esports markets are packed with specials and props. The same goes for Valorant too! Map bets, over/unders, round totals, correct score, player bets, they're all available on Betway during major VCT events.
Best Welcome Bonus and Great for Live Betting – 22Bet
22Bet doesn't always sport the most lucrative welcome bonuses, but they almost always feature the most straightforward ones! Their fine print won't make your head spin; combine that with legit cash out chances and you'll understand where this flattering title is coming from.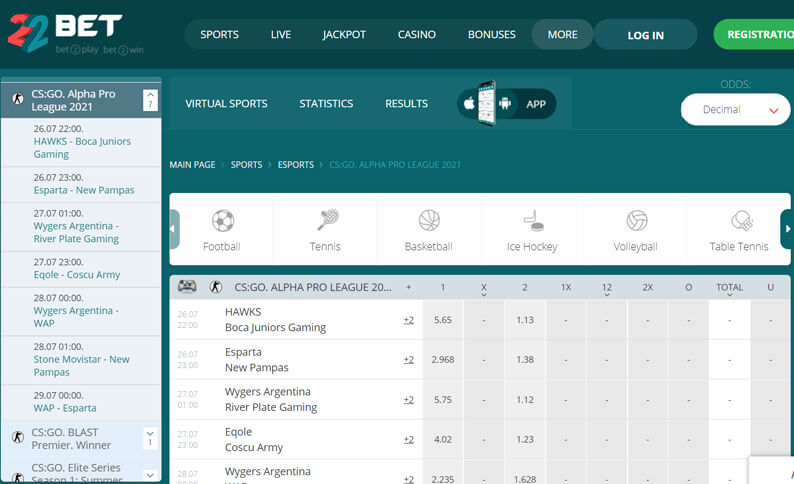 They offer a stellar array of live Valorant bets. However, don't expect to see them for all matches. Some Challengers, Masters, and of course, Champions series will have special treatment, so make sure you don't sleep on live Valorant betting!
Best Onlie Bookmaker for Esports Coverage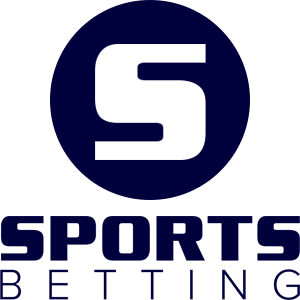 SportBetting.ag's esports coverage will leave you speechless. We're not talking about a very popular bookie here, but the folks over at SportsBetting.ag definitely take good care of their esports hub. Valorant, CSGO, LoL, Rocket League, Rainbow Six, you name it – these guys cover it all!
Top Valorant Gambling Website for Beginners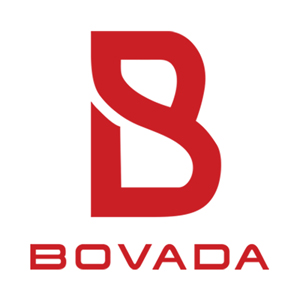 Bovada is as straightforward as they come! It's fast, intuitive, allows you to bet on Valorant no matter where you are, and has efficient customer support service. If you're just starting out and other Valorant bookies look intimidating, give Bovada a try. You won't regret it!
Valorant Betting Site Posting Earliest Odds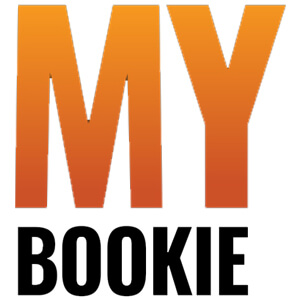 If you want good odds and you want them RIGHT NOW, MyBookie is the Valorant bookie for you! It typically posts the earliest Valorant odds, hours ahead of most other top-tier bookmakers.

Key Characteristics of Good Online Valorant Bookmakers
The esports betting scene is coming up in the world! It's been flourishing for quite some time already, ever since the first major events that kickstarted the whole esports betting scene.
We're talking major esports betting events such as the first few iterations of LoL Worlds and Dota 2 The International.
Fast forward to 2021, esports betting sites seem to be better than ever. What started out as a niche group of online betting platforms is now led by some of the online gambling industry's biggest names. Sports betting sites switched their attention to the esports betting ecosystem and now feature dedicated hubs and standalone categories for each major esports title.
Real money Valorant betting sites ought to be next in line!
But as you'd come to expect, not all betting sites with Valorant odds are made equal. Some of them are capable of providing the optimal esports wagering experience while others fail at even the most basic of tasks. There are several crucial characteristics you should keep in mind when choosing which Valorant betting sites to go for. They are as follows.
Low-Profit Margins
The first thing you have to inspect is the Valorant bookie's profit margin. If it's too high, run away and never go back. The worst thing you can do at the start of your esports betting career is wind up with the wrong online bookmaker.
Well, in an ideal scenario with two possible outcomes (e.g., heads or tails), the probability of winning and losing is 50%. However, the Valorant bookies skew the odds in their favor, roughly 55/45. That means, instead of having the odds set at 2.0, they set them at 1.90.
The easiest way to determine which Valorant betting sites have the lowest profit margins is to frequently compare their odds with their peers. This way, you'll always be one step ahead of them and get the best possible returns for your wagers.
Security Measures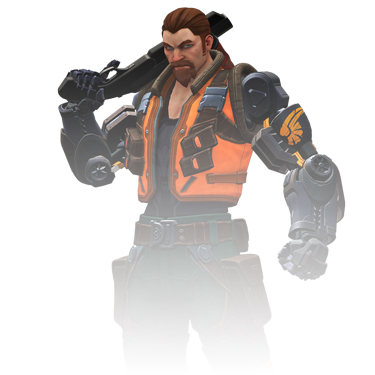 Betting on Valorant online, just like betting on virtually any other esports title out there, poses no risk to your personal information as long as you're sticking with biggest, most reputable online betting sites, that is! If you opt for a tier-B esports bookmaker with little to no security layers that pay no attention to its users' personal information, then you might be in for a few shockers.
We're not trying to scare you here. We just want to ensure you join a proper online esports betting site and not some fishy website that's in it to steal your hard-earned cash. If you're worried you might stumble upon such sites, the best way to pick your next bookmaker is to pick one listed at the top of this page.
Plenty of Esports Betting Options
The best Valorant betting sites, in addition to Valorant odds and lines, should also have all the other major esports to bet real money on. Games like Dota 2, CS:GO, and League of Legends have superb betting communities and esports bookies that don't feature them among their esports markets can't really be considered as notable betting platforms.
In addition to a vast number of esports markets, your go-to Valorant betting websites should also have deep specials coverage. In other words, ensure there's more to your bookie than the typical match-winner bets. Esports specials are always a great way of boosting entertainment. And knowing Valorant's gameplay and mechanics, there will be plenty of specials available to bet on.
Customer Support
Finally, the last aspect we're going to focus on here is customer support. It's often considered as the make it or break it factor for various online platforms, including those who facilitate real money online betting. However, many people either don't know this or are outright ignoring it.
Contrary to popular belief, customer support plays a key role in user satisfaction levels.
Valorant bookmakers greatly depend on this, as online reviews play a vital role in their popularity. If they possess quality customer support teams that are trained to deal with even the most complicated problems, they shouldn't have too many issues with customer satisfaction. If, however, their CS channels and supporting staff aren't up to the task, their revenue and popularity will start suffering pretty soon.
Generous Esports Bonuses
Welcome bonuses are awesome, no doubt about that! But, did you guys know there are esports-specific bonuses too. They're a bit more difficult to find, but some of the above-featured Valorant bookmakers do feature them!
Good Variety of Payment Methods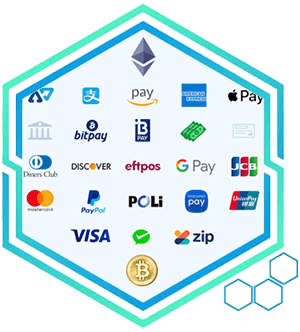 Credit and debit cards are okay—if you're still living in 2000s! It's 2021, fellas, there are all sorts of online payment methods that can be used on real money Valorant gambling websites. Whether you're using Neteller, Paysafecard, Skrill, or you're more of a cryptocurrency kind of a guy, most above-listed bookies will have you covered!
Live and Mobile Betting
Both live and mobile betting are of essential value for most modern-day bettors. Esports bettors are typically tech-savvy. They want the ability to bet using their smartphones and tablets no matter where they are.
Most of them love the concept of betting on ongoing matches too. Plus, these sorts of bets are usually impulse driven and bettors often target bookies which specifically offer live bets. It's a win-win situation for both parties – that's basically the reason why live betting on esports is going through rapid expansion.
3 Tips for Betting on Real Money Valorant Betting Websites
As mentioned earlier, the best Valorant betting sites will start featuring bets on Valorant matches as soon as the first events start popping up. If past esports titles are any indicators of when's that going to happen, it's safe to assume it will be sometime in the fall of 2020.
Until then, here are three things to keep in mind that could greatly affect your initial success on Valorant betting sites.
Learn About the Gameplay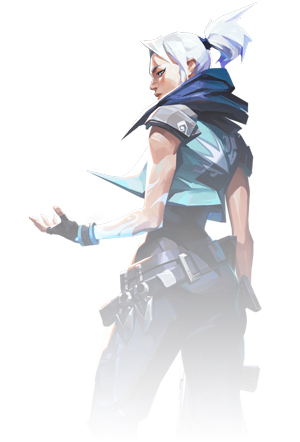 If you're planning on spending a lot of time on Valorant betting sites and investing massive amounts of money on Valorant bets, you should learn a thing or two about the gameplay. And we're not just talking about the basics regarding the agents, but the additional game mechanics such as timings, angles, economy, optimal skill usage scenarios, and so forth.
There's a lot of stuff to figure out in the game and we're sure there will be even more once the pros start dissecting it more thoroughly.
Explore the META
After you've conquered the gameplay section, you should focus on the pros playing the game. Assess their gameplay quirks, compare their in-game movements, tactics, and agent selections. Some team compositions will work better than others, and that sort of stuff is always important as far as the betting side of the deal is concerned.
Keep in mind, however, that you won't be done with this aspect as soon as you learn how each team (or a set of players) perform.
META (MOST EFFECTIVE TACTICS AVAILABLE)
These change all the time, and the only way you can keep up with it is by constantly analyzing and watching the pros doing what they do best.
Assess the Game's Esports Scene
Lastly, in addition to following the META, you should assess Valorant's esports scene, too. That means you should stay up to speed with the latest results, forms, transfers, roster alterations, and news coming from the game's competitive scene. This way, you will always know what you're coming up against when you start using Valorant betting sites more frequently.
Valorant Betting Sites to Avoid
There's a handful of online Valorant bookmakers you should avoid. Primarily, we're referring to skin gambling sites here. We've talked about them in the introduction. Long story short, skin gambling often includes shady, unlicensed betting operators who offer no real security. Customer experience is non-existent, and you could get in trouble for using them.
Mind you, not all skin gambling sites offer Valorant bets. But if you want to stay on the safe side of things, you should avoid all of them.
Here's a quick look at the websites we're referring to here:
CSGO Suite
WTF Skins
CSGO Roll
CSGO Empire
CSGO 500
CSGO Live
CSGO Fast
Gamdom
Daddy Skins
Dat Drop
Crucial Valorant Betting Apps
There are two types of apps you'll need during your stay on Valorant gambling sites. The first ones are dedicated betting apps. Most relevant bookies have them. The second are apps for stats-crawling and pre-bet research. Find more details below.
Valorant Betting Sites Feature Apps
That's right, numerous Valorant gambling sites feature dedicated smartphone apps. It's either that or mobile-friendly websites, and we all know the former are trending as of late.
What's so special about these apps? Well, most have all the features you'd expect from a desktop website. Some have certain limitations, usually with deposit/withdrawal systems, though they're becoming rarer with each passing year.
Apps for Betting on Valorant
The second type of Valorant betting apps are those who help you make the most out of your bets. We're not just talking about apps here, though, we're talking about handy websites too!
As far as apps go, Strafe Esports is the bread and butter in that department! They've been esports bettors' best friend for quite a while already. Now that they've added Valorant to their coverage too, they're more versatile than ever! Strafe offers stats, pre-match analyses, and in-depth discussion by bettors and true Valorant esports fans. Check it out—you'll love it!
There's a fine website for your Valorant statistical needs too! It's called vlr.gg and it's sort of like HLTV for Valorant. It looks similar, it features similar stats, and ought to be of service on your Valorant betting endeavors.
What NOT to Do on Online Valorant Bookmakers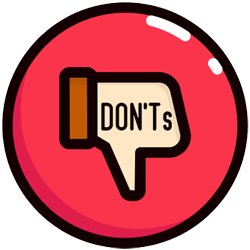 Thus far, we've only been talking about the best practices during your stay on Valorant bookies. What about the best practices to avoid? What about things you're not supposed to do on online Valorant gambling sites?
Not Doing Research on Vlr.gg
As stated earlier, vlr.gg is the best place to do your betting research! It features statistics which are of key importance for understanding the complexity behind Valorant matchups. Combine it with Strafe for up-to-date news, schedule, and discussions, and your betting bankroll ought to thank you.
Betting on All Available Matches
This is a mistake rookies ALWAYS make! They bet on every single match that's available that day. To make matters worse, they slap a big fat accumulator while they're at it. It's crazy, we know!
If you're just starting out, don't let Valorant gambling websites fool you with their fancy designed buttons and easily accessible betting options.
You're not supposed to bet all Valorant matches every single day. Instead, pick one or two, do thorough research on participating teams, and reach a fact-driven conclusion. That's the best way of staying in the green!
Betting With Money You Can't Lose
This is the last of our "what not to do on online Valorant bookmakers" tips! It's fairly straightforward: Don't bet with money you can't afford to lose. We're talking food, bills, and rent money here. The "untouchable" money should stay that way. Don't touch it; don't bet with it thinking you'll double or triple it. It (probably) won't happen and you'll end up in a mini financial crisis.
FAQ on Valorant Betting Websites in 2022
Here's a short step-by-step guide on what to do on real money Valorant gambling sites:
Register for an account, confirm your identity, and have your ID ready for authorization.
Pick an online payment method. If you're not tech-savvy, it's best to use your credit or debit card. There's no need to experiment with cryptocurrency right off the bat.
Next, go through the initial deposit process and follow on-screen instructions. You'll be done with it in no time!
Here's a friendly piece of advice—don't invest too much right away. But also, don't invest too little either since welcome bonuses will grant you bonus funds based on your initial deposit.
After investing into your betting bankroll, it's time to find some bets! Head on over to your bookie's esports category/hub and navigate to Valorant.
Once there, you should see all available Valorant bets. Don't place your bet just yet! First, do some research on the above-mentioned Valorant betting apps.
Once you've gathered all necessary info, it's time to place your bet. Select the option(s) you want, enter the stake, and place your wager. That's it, that's all it takes!
Given the fact Valorant has existed for just slightly over a year, there's not that much history to talk about here. Mind you, Valorant was always meant to be a highly competitive esports title. That's how Riot Games envisioned it all along, ever since its Project A days.
With it, of course, there was always going to be a massive betting demand. As soon as the game got officially released and the first real tournament started rolling in, bookies flocked into the mix and started covering events.
Once the Valorant Champions tour kicked off, there was even more betting demand. Just half a year after its release, Valorant was already among the top ten most popular esports betting categories. Talk about being an instant success, huh?
You can find a table featuring the best Valorant bookies at the top of this page. Scrolling on your own will take ages—just
click here
and we'll take you there!
Finding bonuses isn't difficult! Bookies make sure their bonus offers are clearly visible from the moment you get on their home page. That's their primary way of incentivizing new registrations, so you can bet they're going to stand out.
It's both, as long as you stick to real money Valorant betting sites and not their skin betting counterparts. We know skin betting can seem appealing at first; but it's shady business, one you shouldn't be a part of if you want to keep your personal info private and the records clean.
With the rapid growth of online betting on esports, sportsbooks have flooded the market. The quantity is through the roof, but the same can't be said about the quality. If you want your Valorant betting to be fun, there's only a handful of bookies to choose from. Here's the list:
BetUS
MyBookie
BetOnline
Bovada
SportsBetting.ag
22Bet
Betway
xBet
10Bet
TonyBet
Valorant Champions Tour is the end all be all of Valorant esports. It features three "tiers" of events: Challengers, Masters, and Champions. Challengers are of regional nature and they represent the first step of the VCT. Masters are international events which serve as qualifiers for the biggest VCT event, Valorant Champions.
Bookies like Betway, BetOnline, and 22Bet go out of their way as far as Valorant specials are concerned. Challengers stage events don't have a lot of coverage, though. On the bright side, you can expect a great variety of bets during Masters and Champions events.
Moneylines are still by far the most popular bets on real money Valorant betting sites. However, specials/props are getting increasingly more popular. Here are the seven bet options you should know about if you're thinking of betting on upcoming VCT Masters and Champions events:
Player vs. player kills
Overtime betting
Map over/under
Rounds over/under
Team to win both pistol rounds
Correct score
Handicaps
The minimum deposits vary from $10 to $50. They vary from bookie to bookie, but also depend on the online payment method you're using. Minimum deposit amounts are sometimes explained in more details on the bookie's FAQ page. That's where you should go for more info.
If you're thinking of registering multiple accounts on a single Valorant bookie, we're afraid that's illegal. All of your accounts will be banned as soon as the bookie's internal systems realize what you've done.
If you're thinking of register accounts on multiple Valorant bookmakers, then the answer is yes. That's perfectly legal as long as you have just one account per bookie.
As far as
apps for betting
on the game go, plenty of Valorant bookmakers have them. Do some research and you'll find the one that fits your choice the best.
As for apps/platforms for Valorant research, Strafe, and Vlr.gg are your best options. These two combined will always provide you with the freshest news and key stats for your Valorant betting campaigns!