Betting on esports is nothing new! It's a massive industry that needs no further introduction anymore. Nowadays, everyone and their grandmothers know that betting on video game competitions is a real thing. What people don't know is the sheer size of the industry as well as the fact that it's only going to keep growing.
The biggest share of the esports betting cake goes to globally popular titles like CS:GO, Dota 2, and League of Legends. However, people love betting on many other esports titles! If you're interested in betting on esports, check out our list below of the best sites for betting on Rocket League and other esports.
get_cta id="262039″ copycolor="cta-full-detailed"]
Games such as Fortnite, Call of Duty, Overwatch, Valorant, and the subject of this guide—Rocket League—all have active fanbases and betting communities. They're small in contrast to those of the big trio, but they're still worth mentioning when looking at the big picture.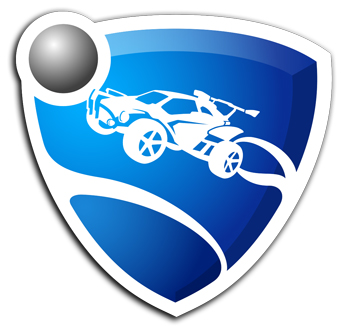 Rocket League betting online might not be the most popular esports betting category out there, but it's a lively one. It might not have the biggest fanbase, but it has an active one. Its community is not afraid to get down and dirty during the game's biggest events, RLCS and RLRS.
You're probably here looking for some concrete Rocket League betting information. We're happy to inform you that you're on the right place! But we'll be taking things one step at a time here. First off, we'll be taking a closer look at what exactly Rocket League is before starting off with betting-related sections. So, what are you waiting for, cowboy? Grab yourself a soda, put your phone on mute, get comfy, and enjoy our in-depth Rocket League betting guide!
Best Rocket League Betting Sites
What are the best Rocket League betting sites in 2022? How do you find them? What makes them so great in the first place?
These are just some of the questions esports betting beginners ask. Let's answer them one by one.
What Are the Best Sites for Betting on Rocket League?
The best real money Rocket League betting sites are those that tick all the right boxes for your particular needs. Here's a closer look at our favorite Rocket League betting sites in 2022.
get_cta id="262039″ copycolor="cta-list"]
How Do You Find Them?
Check out the above-featured guide.
Double-check the information via Google.
Go on Reddit and check out other people's opinions.
What Makes Them So Great in the First Place?
Plenty of Rocket League online betting options
Live Rocket League odds
Mobile-friendly betting platforms
Low profit margins
Effective customer support staff
What Is Rocket League?
Rocket League is a highly competitive video game with a pretty straightforward premise. It has all the key characteristics of soccer, but instead of people chasing a small ball, it features cars chasing giant balls, speed boosters, and plenty of high-octane action. It's basically a mixture of racing and soccer, the best kind, mind you!
Rocket League was released on July 7th, 2015. Yep, we're talking about a five-year-old game here. However, its esports scene didn't come immediately. The first two years of its existence, even after the formation of the Rocket League Championship Series, didn't have a lot of public exposure. Late 2017 was the first Rocket League esports boom.
Since then, the game's viewership and overall popularity kept on rising. The most popular Rocket League event thus far was RLCS Season 8 World Championship with roughly 110,000 average viewers.
Unfortunately, we have no Rocket League online betting stats to show off. The industry is very secretive when it comes to these sorts of things, so we can only play the good old guessing game. If we had to guess, we'd say 2018 was the year when Rocket League betting made its big breakthrough.
People used to bet on Rocket League before that, but 2018 was around the time the game got its biggest share of bettors. Rocket League's popularity coupled with the general state of affairs within the esports markets are the main reasons why 2018 was the year for real money Rocket League betting.
But as the game keeps growing under Epic Games' supervision, we're sure new heights will be reached and records will be broken relatively soon. Rocket League's competitive system is going through its golden days, that's for sure!
Does this mean now is a bad time to start betting on Rocket League? Does that mean you're late for the party? Well, if you're thinking about the profit, there's still plenty of it to be found across the board. Whether we're talking about betting on RLCS, RLRS, or other RL events, profit potential is definitely there.
If you're just about to enter the vast waters of the Rocket League betting extravaganza, one of the first problems you're bound to stumble upon is looking for a reputable betting site with Rocket League odds. It's the first major decision you have to make. Oftentimes, though, it's the decision many newcomers can't make on their own… If you're among them, perhaps we can be of service.
What Makes Rocket League Popular?
What makes Rocket League so popular is its mechanics. The game is easy to learn but hard to master. Coupled with a healthy esports community, it's a game that anyone will surely enjoy. Rocket League betting sites are becoming more popular with each year, adding a nice boost in popularity to an already flourishing ecosystem.
The game's main competition, Rocket League Championship Series, is showing excellent franchising potential. Psyonix and Epic Games are carefully exploring their options franchising-wise, hoping that a well-balanced system would do the game's esports scene a world of good.
As for betting on Rocket League for real money, the popularity won't start to diminish anytime soon. RLCS X is going to be a true test of Rocket League betting scene's maturity, but one that ought to pass with flying marks! You can count on Epic Games to take good care of everything else!
Biggest Rocket League Events
Betting on RLCS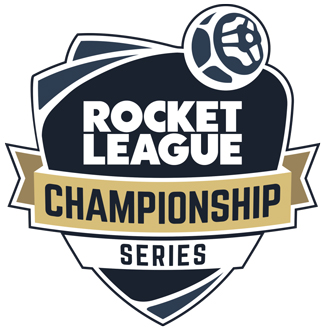 Rocket League Championship Series, often referred to as "RLCS," is the biggest, most lucrative competition in Rocket League. It's the crème de la crème of competitive Rocket League. RLCS is for Rocket League what the OWL is for Overwatch. It' as simple as that!
RLCS seasons are biannual. They feature regional championships and a massive World Championship event to square things off on the international level. RLCS events offer plenty of betting opportunities. RLCS betting sites do their best to feature the widest variety of specials, and bettors do their best to make their efforts count during these events. If online Rocket League betting interests you, then online RLCS betting is what you'll be basing your adventures on!
Betting on RLRS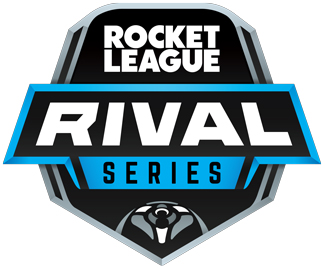 Rocket League Rival Series, or RLRS, is sort of like the second-level of professional Rocket League. It's the so-called second Rocket League division, it runs parallel with the RLCS but features up-and-coming teams or teams who got demoted from RLCS.
Betting on RLRS and betting on other Rocket League tournaments is always fun, especially if you're one of those people who love following a young player or team on their rise to glory. Spicing things up with Rocket League bets just makes the whole experience that much more rewarding.
How to Bet on Rocket League Online
If you came here looking for a short step-by-step guide on Rocket League betting, feast your eyes on this!
First step, you need to find where to bet on Rocket League online!
Next up, go ahead and register for an account using real personal data.
Then, confirm your email address and identity.
Explore your bookie's bonus offers and promotions.
Log into your account and complete your first deposit.
Base your initial deposit on the currently available promos.
Start digging through stats and esports news.
Select the match you want to be on.
Decide what type of bet you want to go with.
Enter your desired stake and click on the "bet now" button.
Most Popular Types of Rocket League Bets
Moving on with our Rocket League betting guide, let's talk a little bit about esports specials!
By specials, we aren't just talking about accumulators and live betting options. Specials go much deeper than that. These bets can vary from simple stuff like correct score and total goals over/under, all the way to player vs. player stats-based wagers, halftime/fulltime result wagers, and a ton of additional nonsense.
Let's go through the key components!
Player vs. Player Goals/Assists
For this special, the bookie specifies two players and a stat (e.g. goals, assists, saves), and you're supposed to pick which of them will have more of that particular stat at the end of the match. It's a tricky bet, but one that can easily yield plenty of profit.
Team 1
JSTN

More Goals (-125)
Player vs. Player Goals Bet
Team 2
Wonder

More Goals (+200)
Total Goals Over/Under
For this special, the bookie specifies a rough average of expected goals at the end of the match. You're supposed to guess if the final count of goals will be over or under the bookie-specified average.
Team 1
Rogue

Over 10.5 (-105)
Over/Under Rocket League Bet
Team 2
eUnited

Under 10.5 (-125)
Correct Score
This one is pretty straightforward. You have to guess the correct score. Be wary of this one, though. Rocket League betting odds for correct score are scattered all around, and they often don't yield that much value. The aforementioned total goals over/under play in a similar bet but is much less risky.
Outrights
Last but not least, there are outright bets. When talking about Rocket League, the most popular outrights are definitely those on RLCS and RLRS. There are several types, such as outrights on regional championships and outrights on the World Championship events. Either way, these bets yield solid odds and guarantee long-term entertainment.
Rocket League Betting FAQ
There's one more thing we need to go through before wrapping stuff up. As the heading implies, I'm referring to the frequently asked questions.
It's not as popular as the likes of CS:GO and Dota 2, that's for sure. But you'd be surprised at the viewership numbers of Epic Games' new purchase. The biggest Rocket League event last year, RLCS S8 Finals, had roughly 110,000 viewers on average. Peak viewership was around 280,000. It happened during the grand finals between NRG and Vitality, making it the most popular Rocket League event thus far.
As far as the platforms that offer betting on Rocket League go, we don't have any concrete numbers to back up our claims. If you still want to know our favorites, check out our
Rocket League betting sites page
for a complete breakdown.
Rocket League trading, unlike Rocket League betting online, is a kid-friendly thing. We're talking about a sophisticated player-to-player trading system that's in no way connected to the game's betting community. However, there have been attempts of exploiting Rocket League trading system. But that's a topic for some other occasion.
If you're a worried parent who thinks Rocket League trading and betting are the same thing, we're here to inform you that it's not.
There are two prominent Rocket League competitions, RLCS and RLRS. Rocket League Championship Series is the top-level RL league, featuring the best talents that play for the very best teams out there.
RLRS, on the other hand, is a second-tier competition that enjoys much lesser prize pools and much lower public exposure. It packs new, rising teams as well as old RLCS participants who got relegated last season. Betting on both is rewarding in its own unique way. Don't let anyone tell you otherwise!
Now, this is a very difficult question to answer objectively. No matter how hard we might try to understand what addiction is and how it works, it will always be (at least in part) subjective. Subjective thoughts are what addiction feeds upon, what it's made of.
The simplest answer would be something along the following lines: Anything you do frequently enough can lead to addiction. People easily get addicted to the small things in life, such as a morning coffee or a nightcap. The same goes with betting on Rocket League.
Long story short, don't bet so much money that it could potentially be harmful. Don't bet too often, and don't rely on your betting endeavors to get you out of sticky situations. That's the best advice we can give!
Wrapping Things Up
This is it, boys and girls! We're all done. You've reached the end of our Rocket League betting guide! It's been a pleasure guiding you through the deep waters of RLCS betting options, live betting opportunities, and providing you with esports betting sites with the best Rocket League odds. Let's quickly go through some of the key facts before wrapping everything up!
Rocket League is a video game, featuring the best of racing and soccer. It's basically soccer with cars, a crazily competitive video game that has captivated millions of gamers across the globe.
RL's esports scene isn't going anywhere! The viewership numbers might not look that good in comparison to other titles, but it won't be that way for long. Once we get proper LAN events, and RLCS becomes a franchised league, Rocket League esports will start rising to the top once again.
Betting on Rocket League online isn't that difficult. Even though many beginners get overwhelmed by the amount of information and prerequisites, learning how to bet on Rocket League for real money is fun and simple. It all puzzles into place after a few weeks' worth of trial and error. Don't bet too much right off the bat. Make sure to take some time to get ahold of everything, and you'll be fine.
That's about it! Thank you for reading the entire guide. We're sure it will pay off on your next Rocket League betting slips. Until next time, may the Rocket League betting odds be in your favor!