Have you heard about the esports? It's a rapidly growing trend that's popular with millennials all across the globe. What about esports betting, have you guys heard about that? It's also a rapidly growing trend, but one that possesses great exploitability while it's still in its early stages. Esports betting is a complex matter, no doubt about that, and fast payout esports betting sites seem to be the hottest topic among esports bettors these days
With all that in mind, here is a short list featuring our favorite fast payout online esports betting sites of 2022.
get_cta id="262039″ copycolor="cta-full-detailed"]
Mind you, this is not just a list of fast payout esports betting sites but a list of all-around exceptional betting platforms. These bookmakers don't just feature vast esports markets but a plethora of sports betting opportunities, too. They are the leading names in the online betting industry, and you shouldn't settle with any other betting platforms!
As I've just stated, the goal of this piece is to familiarize people with the best esports betting sites with the fastest payouts. But fast payouts aren't the only key trait that makes good esports bookmakers. There's much more than meets the eye, which is why we'll take a closer look at additional characteristics, too. Stuff like esports market variety and generous bonuses are always a huge plus, and you shouldn't settle with esports bookmakers that cheap out on such things.
Key Characteristics of Fast Payout Sites for Esports Betting
Here are the main characteristics you should look for when trying to find good esports betting sites.
Fast Payouts
Obviously, fast paying esports betting sites are the focal point of this piece, so it's only logical to see fast payouts as the crucial characteristic. While it may not be important to some people, seeing your winnings in your bank account (or in your hands) gives a strong sense of accomplishment. Plus, it's okay to spoil yourself every once in a while… If you don't, what's the fun in winning?
Average Payout Speed
The average payout speed of online bookmakers is anywhere from two to three days. The waiting game, however, depends on stuff like your preferred payment method, the amount of money you're trying to cash out, and whether or not you've already confirmed your identity.
Generous Bonuses

Another important characteristic of online esportsbooks are bonuses. Generous bonuses, mind you. We're not talking about pennies and dimes here. If you're on the right trail regarding quality bookmakers, you should be constantly greeted with all sorts of bonuses.
When talking about generosity, though, the best ones are the so-called "welcome bonuses." That's because they are designed to lure new users in and hopefully keep them as active customers.
Most Popular Esports Bonuses
If you're looking for bonuses you can use for betting on esports matches, your best bets are the aforementioned welcome bonuses. How come? Well, even though the demand for online esports betting is at an all-time high, most bookie still rarely offer esports-specific bonuses. And esports-specific bonuses that are actually good, to be more precise. While we do believe that'll change as time goes on, at the moment, you should look for betting sites with the most generous bonuses for new users.
Real Money Betting Options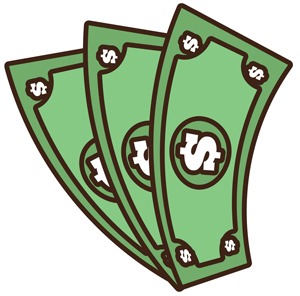 Next up, let's talk about real money betting options! But wait, aren't all online betting sites based on real money? Well, the vast majority of them ae, but there are bookies that do things differently. Typically, such bookies base their betting options on various in-game items of cosmetic nature. We're referring to the so-called skin betting sites which used to rule the online gambling sphere. These days, their quantity is much lower than that of real money esports betting sites, which is a good thing.
Why is it a good thing? With real money betting sites, there's an extra layer of safety and credibility because it takes a bunch of background checks and security tests to set up gambling licenses and online payment systems.
Skin betting sites, on the other hand, have no such background checks and often pose a threat to your personal information. So, if you want to stay safe out there, make sure you use a real money online betting platform, preferably one with fast payouts!
Availability of Esports Specials
Last but not least, there's another set of betting options. This time around, we're not just talking about real money stuff, but also all of the different options betting sites provide their esports bettors with. Believe it or not, there's plenty of variety here. It's just short of the options available for conventional sports such as soccer or football.
Obviously, the market is completely different, seeing as we're talking about video games and not physical sports. But the digital ecosystem brings forth several key virtues, one of which is the sheer number of in-game stats there are.
Most of these quantifiable in-game stats have their own specials, which further spices up the enjoyment of esports betting enthusiasts worldwide. If you're looking for fast paying betting sites, please don't disregard the variety of special betting options. Stuff like generous bonuses are important too, but fast payouts and deep specials' coverage is what matters the most!
Which Esports Can You Bet Online?
Needless to say, esports betting sites with fast payouts have several esports markets available. But what particular esports titles are we talking about here? In other words, which esports titles have the highest demand for betting?
Betting on FPS Esports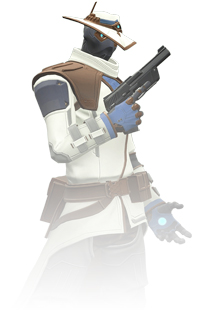 Even though it's not the most popular esports title out there, CS:GO is still the most popular one betting-wise. People from all over the world love betting on CS:GO, which is why it's considered as one of the most stable esports on Earth. Other esports titles are on the rise, too. People love to bet on Overwatch and Rainbow Six. Valorant is out too, and it's bound to have good numbers betting-wise.
Betting on Popular MOBA Games
As far as esports betting numbers are concerned, the two most popular MOBA titles, Dota 2 and League of Legends, are right up there with CS:GO. They possess massive viewership numbers and healthy betting communities that keep the demand afloat throughout the entire year.
Placing Bets on Fighting Games
Fighting games are worth mentioning too. Even though they're not nearly as popular as battle royale, MOBA or FPS titles, they have loyal communities and plenty of events scattered throughout the year. Unfortunately, people don't seem to love betting on fighting games all that much, which is basically why bookmakers rarely offer betting options. Typically, they cover only the biggest FGC events out there.
Betting on Battle Royale Esports
Battle Royale games such as Apex Legends, PUBG, and Fortnite are enjoying plenty of success on the esports stage. They feature loyal communities and plenty of hardcore fans pushing the scene forward. However, due to the nature of the gameplay, setting up a proper betting environment was pretty difficult. Still, don't be surprised if you stumble on some Battle Royale bets every now and then.
Fast Payout Esports Betting Sites FAQ
Typically, it takes between 48 and 72 hours for bookmakers to pay their users. However, the waiting time depends on a variety of factors, some of which users themselves can't control directly.
Several factors play vital roles when it comes to the typical payout times. As explained above, typical payout scenarios are between 48 and 72 hours. However, they are affected by stuff like the amount you've won, your preferred payout method, and the optimization of bookmaker's processes. In some cases, weekends can also affect the waiting time, so timing your withdrawal request matters too.
No, they are not! When talking about the biggest, most reputable names in the online betting business, the truth is most of them are pretty realistic and honest with their payout times. However, as we move down the ladder, we'll start noticing weird payout timings and offsets that paint a skewed picture.
Long story short, there are bookmakers who artificially extend the waiting period. But why would they do such a thing? Well, the answer is simple. They want users to change their mind, cancel the withdrawal process, and spend all of their hard-earned money. It takes no genius to realize this.
So, if you're looking for esports betting sites with fast payouts, your best bets are the names featured at the top of this guide.
The fastest-paying esports betting sites aren't that difficult to find these days. In fact, all names featured on the list at the top of this page fit the descriptions and you should check them out if you're on the lookout for fast payout esports betting sites.
If you're not too worried about fast payouts, and you'd like to focus your attention towards other, important virtues, you'll have to do a fair bit of research. Stuff like generous bonuses or specials depth are all important, so make sure you do plenty of research not to end up with a lousy bookmaker.
Conclusion on Fast Payout Esports Betting Sites
If you're still unsure about the quality of your current esports bookmaker, click here and we'll take you to our list of the fastest paying esports bookmakers of 2022. It's a short list, but one that packs all relevant names in the industry. If you haven't read the entire article, it might be a good idea to scroll back up and at least skim through it. Fast payouts are among the top traits you should look for in bookies, but they aren't the only one. A handful of additional stuff is necessary for a proper esports betting online experience, so make sure you go back and read through this piece if you haven't already.