Betting sites with esports bonuses are in massive demand these days. With the majority of sporting events canceled, the esports betting industry is going through its golden age. All major online bookmakers, even those that resisted the surge of the popular new form of betting, now feature esports wagers in their markets. Most of them also feature generous bonuses which you can use to spice up your esports wagers. And that's exactly what we're going to focus on today—betting sites with esports bonuses, their key characteristics, and the most common types of bonuses!
Top Sites With Esports Betting Bonuses
Before we dig deeper into the topic, here's a quick look into our favorite betting sites, all of which feature generous bonuses you can use to test the esports betting waters.
get_cta id="262039″ copycolor="cta-full-detailed"]
Needless to say, sites with esports bonuses bring forth an extra layer of excitement and winning potential. Yes, these generous bonuses are designed to lure new players in and keep them occupied, but experienced esports betting enthusiasts ought to know how to get the better of them.
If you're just starting out, but you'd like a fighting chance, here's the best advice we can give you, you need an esports betting strategy! Exploring and adopting an esports betting strategy is the best way of significantly increasing your chances of actually cashing real money out of sites with esports bonuses.
How to Claim Esports Betting Bonuses
Here's a quick step-by-step guide that shows you how claiming esports betting bonuses works on most betting platforms.
The first thing you have to do is find the right betting sites with esports bonuses. Some have generous ones on offer, while some have abnormal numbers backed by ridiculous rollover amounts making cash out near impossible. It's up to you to find the middle ground and profit.
Next up, you'll have to sign up or register for an account. This step will require you to enter your personal information so make sure you choose a reliable, credible bookie. After signing up, most bookies require you to confirm your identity via email validation or govt-issued ID scan upload.
Here comes the fun part, the initial deposit. Select your preferred payment method and deposit amount, and your bookie will do the rest. It might be a good idea to read the fine print at this point since rollover amounts and other rules and criteria are usually what separates good from bad sites with esports betting bonuses.
Depending on which bookie you're going with, some may automatically give you your bonus funds while others might require you to manually enter a code during the initial deposit. Keep in mind that, in most cases, the amount of your initial deposit greatly affects your bonus funds.
Key Characteristics Behind Generous Esports Bonus Sites
Betting sites with esports bonuses are in massive demand these days. However, having generous bonuses can only take them so far. Their alleged generosity must be coupled with additional virtues in order to create a solid all-around package. These virtues are as follows.
Generous Bonuses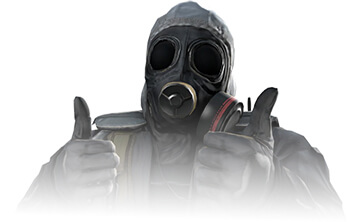 Obviously, generous bonuses belong to the top spot here. After all, they are the virtue we're focusing on! While some esports betting enthusiasts don't think much about them, bonuses actually bring forth an enjoyable experience and are capable of spicing up those long weekends when there's nothing good happening in the vast waters of online betting. We'll touch on the most popular types of bonuses later on. For now, let's make sure you understand the difference between bonuses, promotions, and low profit margins!
Promotions vs. Low Profit Margins
Promotions AKA bonuses are typically one-off offers either tied to the initial deposits (welcome bonuses), certain wagers (freebies), or accumulators. They bring forth extra value and significantly increase the returns or allow for risk-free wagers.
Profit margins, on the other hand, are constant. They rarely change. They represent the bookies cut. The lower the bookie's profit margin is, the higher the odds (your returns) will be.
It's up to you to choose which of these two you value more, one-off bonuses or constantly high odds. Unfortunately, even though there's a massive number of esports bookmakers these days, you'll still have a tough time finding one that has both generous bonus promotions and low profit margins.
Fast Payouts
When it comes to fast payout esports betting sites, there's one thing you should know. The typical payouts can take anywhere from 24 to 48 and even 72 hours. Those are the numbers for typical winnings, those far below the $10,000 mark. For payouts larger than $10,000 (that's just a rough number, the precise number varies from bookmaker to bookmaker), the waiting times can extend for much longer…
Quality Customer Support
Next up, we need to emphasize the importance of good customer support team. Quality customer service is tricky to find these days. There are CS agencies that are taking control over the booming market, and if we're being totally honest here, most of them aren't doing a particularly good job. That's why, if you want to have an optimal online betting experience, you should look for online customer service reviews. You never know what sort of problem you might stumble upon; in which case, you'll be thankful you went with a bookie featuring a quick and effective customer service staff.
Easy to Use Website
Last but not least, another important quality to consider is website fluidity. In fact, not just website fluidity but ease of use, too. Stuff like page-to-page navigation, clear internal processes, responsive pages, and intuitive navigation make or break betting platforms. Since this is esports betting we're talking about, most users are newcomers, meaning they need a quick and easy way to place bets without the unnecessary fluff or overcomplications. If you're looking for sites with esports bonuses but you're a newcomer in dire need of simplicity, then the above-featured list should be your esports betting bible!
Most Common Types of Bonuses on Esports Betting Sites
Welcome Bonuses

Welcome bonuses are by far the most popular type out there for betting on esports online. Almost all online betting sites feature esports betting bonuses these days, which is what makes them the main representative of the generous bonus movement. They are primarily targeting new users, with the hope of luring them in and turning them into active customers.
Welcome bonuses are based on the initial deposit following the creation of a new account. They depend on several factors but are usually based on the amount of money you deposit capped to a certain amount. Before you go and invest a ton of money hoping to get an awesome bonus deal, make sure you read the fine print otherwise you might end up severely disappointed.
Free Bets
Often enough, bookies offer risk-free bets to either new or experienced users but set up a series of rules that have to be followed for the wagers to be free. Typically, these include options such as, "Bet a minimum of $10 and get a free bet with $5 stake", "Bet at least $20 on Counter-Strike: Global Offensive and you'll get a free League of Legends bet with an equal stake", and similar. These are available for esports too and offer an interesting mixture of potential profit and pure entertainment.
Bonuses Based on Accumulators
Lastly, some bookies incentivize lengthy accumulators. They do so by giving their users small bonuses on returns from each additional wager in an accumulator. Here's how those incentives look like:
Five Wagers – 4% win bonus
Six Wagers – 6% win bonus
Seven Wagers – 8% win bonus
Eight Wagers – 10% win bonus
These bonuses are an example of what you can expect. The real bonus percentages will greatly vary from esports betting site to esports betting site.
Esports Betting Bonuses FAQ
We already went through the key characteristics of such sites, but it won't hurt to repeat them once again.
Fast payouts are of crucial importance, especially for people who like to spoil themselves with their winnings.
The same goes for customer support; it makes up for a significant factor that greatly affects the overall user experience.
Low profit margins are essential, too, as they increase users' overall profitability and wager-to-wager returns.
Let's not forget about the variety of esports betting odds. A healthy number of different esports are always a huge plus.
This is among the most
frequently asked questions regarding esports betting
sites with bonuses. The answer is, unfortunately, more complex than most people tend to think. You see, the legitimacy of esports bonuses greatly depends on the bookie you're looking at. The very best names in the industry are known for having legit bonuses with somewhat realistic regulations.
Lesser-known betting platforms aren't that honest as far as their bonus presentations go. There are many things open for debate, and these debates often end up favoring the bookies. The fine print usually cements the bonus funds, preventing users from ever cashing them out, even if they do end up with a massive winning run.
So, if you want the optimal experience on sites with esports betting bonuses, make sure you pick one of the above-featured platforms.
Realistically speaking here, it's insanely difficult to get rich solely off of welcome bonuses. We're not going to say it's impossible, simply because there are people who've already done that. However, it does require a ton of hard work, dedication, and a fair bit of luck, too. If you're up for it, good luck, and may the odds be ever in your favor (pun intended).
Yep, there's the good old question regarding the exploitation of esports bookmakers and their generous bonuses. You're looking for an honest answer, right? Well, surprisingly enough, you can exploit bookmakers' bonuses. Unfortunately, the risk factor greatly overshadows the potential profit. You see, as soon as you get caught, all of your accounts get an immediate ban. Some bookies go out of their way to ensure you never make another bet on their platform, blacklisting, not just your IP but your full name and address… if you've provided them with the info, that is.
So, yeah, even if there are small chances of you actually managing to exploit online bookmakers, it's not really worth it.
If you've read all the way to the bottom but you're still afraid you'll end up with a bookmaker that's cheeping out on bonuses, then
click here
and we'll take you to the top of the article. Why there? Well, that's where you can find our favorite online betting sites with esports bonuses.