The rise of the esports betting industry, despite popular beliefs, is not a coincidental one! It's a complex and highly sophisticated ecosystem that keeps on flourishing with no flaws in sight. It's a modern thing, one of those industries that no one really expected to hit the ground running as quickly as it did. But here we are! Real money esports betting sites are in high demand, and it's because the esports industry has been nothing but a huge success ever since it came onto the mainstream stage.
If you're thinking of taking up esports betting, you're not alone! There are millions of people worldwide who enjoy this relatively new type of online betting. It's similar to sports betting in many ways, but it offers a different set of opportunities that drastically transform the overall experience. Not to mention the fact that esports come in all sorts of shapes and sizes, catering to a wide variety of people, all of whom share the same passions—gaming and betting.
Top Real Money Esports Betting Sites
For everyone who is just starting out their esports betting adventures, don't worry. We know it can get pretty difficult in a jiffy. You're not alone in your voyage; we've all been there. Think of your starting steps as the ideal opportunity to learn how to avoid making the most common esports betting mistakes.
Be that as it is, one of the first things you'll have to do to kickstart your esports betting journey is to finding good real money online sportsbooks with esports odds. If you can't be bothered to go on an extensive search, above you can check our favorites sites for betting on esports for money.
Key Characteristics of Real Money Esports Betting Sites
All these sites where you can bet real money on esports online have a bunch of stuff in common. No worries though, we'll go through them one by one right below!
Plenty of Available Payment Methods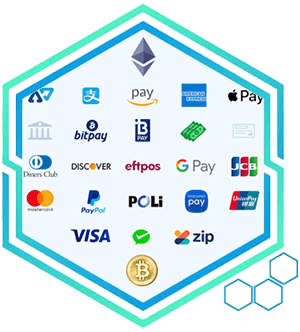 First things first, all good online real money esportsbooks need to have plenty of supported payment methods. If they don't, they might as well turn to virtual money or skin betting. Perhaps we're being too critical, but a healthy number of available payment methods is what affects the overall website popularity, consistency, and exposure. The lack thereof could seriously hinder a bookie's ability to attract and retain customers.
When talking about real money betting and supported payment methods, you should explore what cryptocurrencies have to offer. They're already making a proper mark on the online betting industry, and as time goes on, they ought to become even more popular!
Intuitive Interface
These days, more people are testing the esports betting waters than ever before and real money esports betting online. This recent surge of newcomers has put extra strain on bookmakers across the spectrum, especially when it comes to website design and ease of use, both of which are crucial for securing new users… And keeping them, of course.
Stuff like page-to-page navigation, smooth animations, responsiveness, and intuitive categorization are all important. If they aren't at an optimal even, new users will have plenty of issues, which could make them seek easier solutions from direct competitors.
Extra Security Measures
Real money esports betting sites tend to have a much higher level of security than their skin betting and virtual-currency counterparts. That's because major online payment providers require additional security measures to work with online betting platforms. We're not just talking about SSL tech that's securing server-browser transactions, but also a bunch of other complex systems that prevent our personal information from falling into the wrong hands.
If security is a major concern for you (and it really should be), then make sure you investigate all licenses and certificates your current bookmaker has. If you're not satisfied with what you find, scroll to the top of this page and you'll see several fine betting platforms you can test out.
Reputation
If a site where you can bet real money on esports online has all of the above squared away, then it will definitely have a great reputation, too. And don't you go around taking reputation too lightly! Stuff like online reviews and testimonials are a pretty good indication of the overall quality of any given bookie.
However, you shouldn't blindly trust online reviews either. It's best to do research on betting-based websites (such as this one) or on betting forums and even Reddit. The information you find on these sites for betting on esports for money is a lot more accurate than the stuff you find on paid review platforms.
Benefits of Real Money Betting on Esports
Now that we've gone through the four key characteristics of such sites, let's talk about the main benefits of betting real money on esports online.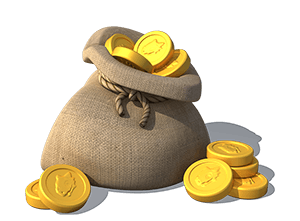 Improved Security
The biggest benefit of playing on real money esports betting sites lies in their improved security. Sites that use in-game skins often have shady parent businesses that you shouldn't really mess around with too often. That's why real money esports betting sites should always be your number one choice. Come to think of it, they should be your only choice!
Attractive Bonus Systems
Bonus systems are pretty generous these days. For those of you who don't know much about them, they are basically "reward" systems installed by the bookmakers which are there to incentivize new (and current) users.
The most common bonus type is the so-called welcome bonus. It's aimed toward acquiring new users through a generous bonus amount based on the initial deposit. Most above-featured sports betting sites with real money esports betting offer welcome bonuses so be sure to check them out!
Numerous Payment Options
When talking about real money betting sites, we have to emphasize the availability of payment methods. These days, real money online sportsbooks with esports odds use all sorts of online payment methods to cater to the neediest of customers. These typically range from credit cards like Visa and Mastercard to newer means of online payments like Skrill, Neteller, Sofort, ecoPayz, and more advanced stuff like cryptocurrencies.
Real Money Esportsbooks Online FAQ
The questions regarding the legality of real money esports betting are always among the most frequently asked ones. Unfortunately, we can't really give you a concrete answer, mainly because one doesn't exist. You see, whether or not real money esports betting is legal in your country depends on your country's regulations.
However, it's not as simple as that because esports betting is a relatively new thing and only a handful of countries recognize the term esports betting as a valid (read legit or legal) form of online betting. Typically, though, if you live in a country that doesn't have esports betting as a part of its online betting laws, but does allow online betting on typical sports, betting on sports shouldn't be an issue.
As always, it's best to check with local authorities before you get yourself in trouble!
Here's another common question. Realistically, this whole piece is the answer, but let's sum everything up in just a few sentences.
The top real money betting sites for esports come in a variety of shapes and sites. However, they're all characterized by the following qualities.
High odds and low profit margins
Numerous payment methods available
State-of-the-art security measures
Simple and intuitive website design
For the very best specimens, click here and we'll take you to the top of the page where you can find our favorites.
If you're coming from sites that use in-game skins or virtual currencies with no real-life value, you might find real money esports betting sites pretty weird. One thing ought to remain the same though, and that's the overall page-to-page navigation scheme with various different esports markets and wager types users can choose from.
Depositing and withdrawing money will be the thing that confuses you the most. Both processes might be straightforward for most people, but non-tech-savvy users who typically don't buy stuff online might have a few issues.
Here's how the process of betting on real money esports sites goes.
First, you join a real money betting platform, confirm your email and identity, then log into your account.
Next, you'll be greeted with a big ol' zero in your bank account. That's just because you have to deposit some money to start betting.
Typically, bookmakers go out of their way to make the depositing process as easy as possible.
You'll have to choose your preferred payment method and the amount of money you wish to deposit. Don't forget to check out the bonuses to get the most out of your first deposit.
Once you're all done, the money will be transferred from your payment method of choice to your online betting bankroll.
You can use that money to start betting real money on esports online. Once you win something, you'll probably want to get a taste of your winnings.
Typically, it takes fast payout bookies a few days to process your withdrawal requests. The process is as simple as depositing. You'll have step-by-step instructions to guide you.
And that's it! That's how real money online esportsbooks work.
People are generally hesitant to leave their personal information online. Any sort of online footprint can lead to scary things if one doesn't take the necessary safety precautions. When it comes to betting on esports with real money, your safety depends on the bookmaker you choose.
The above-featured list (the one at the top of this page) features only the world's greatest and most reputable names. If you opt for one of them, you can rest assured your personal and bank information is safe from any prying eyes.
If you end up with a lousy esports betting platform that either doesn't have the necessary security prerequisites to keep your data safe or it's a fishy website altogether, your stay might turn into a disaster. That's why you should take your time when choosing which real money esports betting sites to use without rushing to any conclusions.

Conclusion on Real Money Esports Betting Online
That's all, folks! We've reached the end of our real money esports sites piece… and with some style, if we may add! The thing is, people will continue to bet on esports titles. The demand is only going to keep rising, meaning more and more real money esports sites will have to test their luck out there.
With more competition on the online betting scene, esports bettors ought to have an even better experience. At the end of it all, only time will tell just what a behemoth the esports industry will develop into.