Worldwide popularity and accessibility are the driving forces behind esports! The same can be said about the real money esports betting business, too. Its initial popularity almost a decade ago sparked more than a few debates and paved the way for new waves of legislation and regulation worldwide.
Fast forward a couple of years and esports betting sites—including Dota 2 bookmakers—offer all sorts of bets on professionally organized video game events.
Here are the biggest and most notable Dota 2 bookmakers in 2021!
get_cta id="262039″ copycolor="cta-full-detailed"]
Dota 2 betting sites offer a lot of versatility. Whether you're into moneylines, round totals, outrights, or other props, they will have you covered. On top of that, you can bet real money on Dota 2 from the comfort of your own home. In fact, you can bet on one of the world's most popular esports no matter where you are, thanks to sophisticated mobile betting ecosystems.
Best Dota 2 Betting Sites
Here's the lineup for 2021 featuring some of the best Dota 2 bookies according to key criteria:
(*Betway and 22Bet are R6 betting sites that only accept Non-US bettors)
How to Bet on Dota 2
Here's a short step-by-step guide that explains just how simple it is to bet on Dota 2 these days.
Join one of our recommended best esports betting sites by clicking on the Join/Register button in the upper right corner of the page.
Fill in everything the bookie requires and make sure you confirm your email. Yep, it's best if you use your real email address because email verification is a standard step.
Check out the sports bonuses that are currently available and make your first deposit based on the info you gather.
Find esports wagers that you're interested in. The best online bookies usually have a separate esports category, which is quite easy to find in most cases.
Once you find it, explore your options, arm yourself with patience and knowledge, and you should be all set!
That's it! You're ready to start betting on Dota 2 matches online!
If you would like some help with your Dota 2 betting, check out our expert esports betting picks.
What Is Dota 2?
Let's start off slow! Dota 2 is a multiplayer online battle arena (MOBA from now on) created by Valve. It's based on the top-rated Defense of the Ancients Warcraft III mod, a massive hit from the 2000s. The highly anticipated Dota 2 was released in July 2013 and has been growing across all segments.
The game itself has become a massive hit, and the same can be said about its esports scene. Both industries go hand in hand with the betting niche, which is accumulating increasing numbers with each passing year, just like The Internationals' prize pools (more on that later).
Dota 2 Gameplay 101
As mentioned above, Dota 2 belongs to the MOBA genre, which means it features a map similar to that of League of Legends (although there will always be discussions on who copied who first). The map is divided into three lanes, but there' also a giant portion of it between them that's referred to as the jungle. It's home to all sorts of neutral monsters, some of which pose as global objectives due to the buffs they give upon death.
At the moment, Dota 2 features 121 playable characters dubbed as heroes. Each has a unique set of abilities that work well in a specific lineup and with a particular playstyle.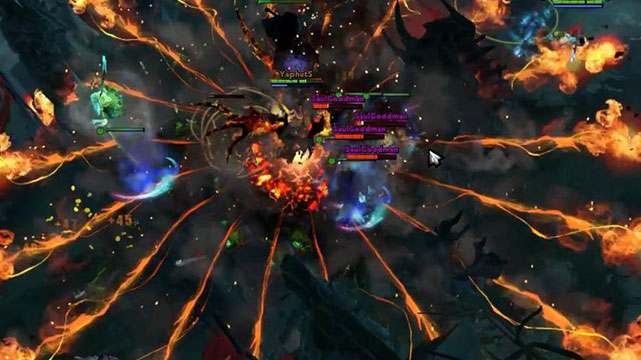 There's also a wide variety of items that give additional stats, passive or active abilities. Economy bears importance too, with creep farming and killing enemy players being at the top of the food chain, gold-wise. Gold is used to purchase items, and items are of crucial importance for winning matches.
All these things contribute to an end-game win, which is achieved once a team destroys the enemy team's Ancient. It's basically the same thing as Nexus in League of Legends. It's heavily guarded, too, featuring multiple barracks and towers on all lanes, protecting the Ancients from sudden pushes.
What Makes Dota 2 so Special?
Dota 2 is much more than mere hero lineups, items, global objective contests, and lane pushes. The importance of teamwork cannot be stressed enough. Yes, all team-based esports titles require a lot of team cohesion and understanding, but Dota 2 takes it all to a whole new level. And experienced Dota 2 players can definitely attest to that!
The game is highly entertaining (for players, spectators, and anyone wanting to place bets on Dota 2), but it's much more difficult and unforgiving than League of Legends, its direct competitor.
Not only does it require a lot of teamwork, but an impressive amount of flair and individual skill, too.
Hero pool plays a key role, especially at the highest level where lineups are highly dynamic and depend on numerous factors emerging from the banning phase.
Biggest Dota 2 Competitor | League of Legends
As mentioned numerous times already, Dota 2's biggest competitor is Riot Games' highly popular MOBA title, League of Legends. On paper, LoL is the older of the two, but that's somewhat debatable because the original Dota mod was released long before LoL and served as the guidance for Riot Games' MOBA empire.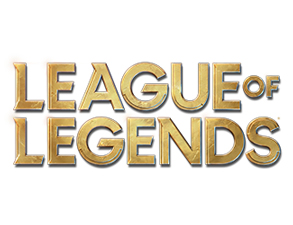 Both games have massive communities of fans and players but, even though they belong to the same gaming genre, their gameplay couldn't be more different. Although League of Legends has been inching closer to Dota's unforgiveness, it's still considered an easier game to become really good at. But any sort of comparison difficulty-wise crumbles down when it comes to the top-tier competitive scene.
All in all, both games are here to stay. Both have hardcore fans, gamers, and esports enthusiasts, ensuring a healthy ecosystem for years to come.
In other words, if you're interested in betting on Dota 2 but you're worried it might just be a short-term trend, don't be silly! Valve's MOBA work of art is here, and it's not going anywhere!
Popularity of Real Money Betting on Dota 2
Dota 2 is one of the most prominent esports titles out there. As such, it comes as no surprise that it's near the top of the real money esports betting business too.
According to Loot.bet, Dota 2 had the second largest betting volume in 2020; only CSGO is above it. This doesn't come as much of a surprise considering just how popular the game's biggest events—the Internationals—are in the esports betting world. Year in and year out, these lucrative esports spectacles bring forth millions of fans and bettors.

Mind you, such popularity wasn't created overnight. People were betting real money on Dota 2 long before it had even become legal. You see, Dota 2 skin betting sites were all the craze shortly after the game's official release.
In fact, skin gambling sites are what drove the popularity of both Dota 2 as an esports title, and Dota 2 as a form of online betting. It's not a coincidence that the two top-ranking esports betting categories were created by Valve. Steam's Community Market is the platform that does skin betting sites' dirty work… and that's what kickstarted the whole esports betting craze in the first place.
History of Betting on Dota 2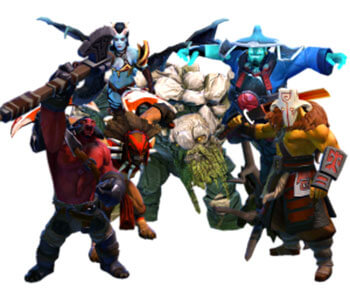 The Dota 2 betting scene kickstarted in 2014 when the first proper esports events started shaping up. Yes, that's quite a bit after the first few Dota 2 The Internationals, meaning the game didn't hit the jackpot right off the bat. However, when it did, it kicked off in proper style!
The early days of Dota 2 betting were tied with the shady skin betting platforms. Websites such as Dota Lounge pushed betting on Dota 2 online to the center of attention. The demand was surging and, at the time, it experienced a rapid, exponential, and most importantly, surprising surge.
Legal sports betting sites noticed the strange occurrences and realized they could make a move into the scene.
Thanks to licenses and international gambling regulations, they were quick to seize the Dota 2 betting ecosystem by offering 100% legit online wagers.
Fast forward to the present day, finding platforms that offer online betting on Dota 2 is a piece of cake. Unfortunately, such an abundance of bookies is, in fact, a double-edged sword. While every extra bit of competition does wonders, fishy platforms started popping up and aim to make a quick profit at the expense of the industry's integrity.
That's why, if you're looking to kickstart your real money Dota 2 betting career, you should never settle with anything but the best Dota 2 betting sites!
Biggest Dota 2 Events to Bet On
Real money Dota 2 bets are available throughout the year. However, the game's biggest event is not. Here's a closer look at what you can expect in terms of Dota 2 betting opportunities.
The International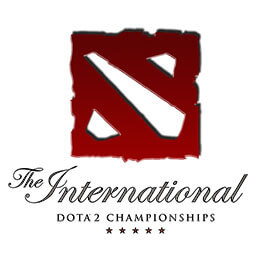 It's the biggest esports event, year in and year out! They don't come more lucrative than this! The Internationals, over the last few years, have averaged around $30 million in prize money. The 2019 iteration featured $34.3 million and the 2021 event astonishing $40 million. We're talking crazy loads of money here.
Of course, with lucrative prize pools comes thorough coverage and massive betting demand. The latter, confirmed by growing betting volume, shows no signs of stopping. Throughout the year, Dota 2 bettors aren't particularly noisy. But when The International is live, the betting demand goes rampant. With that said, if you're looking to get in on the whole Dota 2 online betting deal, The International is the obvious choice for when!
The International Betting Sites
Dota 2 Pro Circuit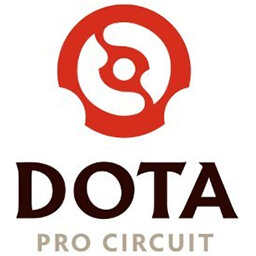 The International is by far the biggest Dota 2 (and esports in general) event year in and year out. However, it lasts just 10 days, so the accessibility aspect isn't that remarkable. If you want to bet real money on Dota 2 throughout the year, you'll have to start examining the Dota 2 Pro Circuit.
Commonly known as the DPC, we're talking about what's basically Dota 2's regular season. It consists of a series of Valve-sponsored competitions and the best-performing teams are given an invitation to that year's TI event.
There's plenty of action for Dota 2 betting enthusiasts to explore, with the Majors and several Minors scattered throughout the calendar. If you're interested in real money Dota 2 bets for more than 10 days every year, the DPC is the only logical choice!
Common Dota 2 Betting Mistakes
Another self-explanatory section revolving around Dota 2 betting. Here's a closer look at three common mistakes Dota 2 betting enthusiasts make.
Disregarding Stats
You shouldn't blindly follow all stats, but you also shouldn't disregard their importance. Of course, the key to success here is knowing which stats bear the greatest value for any given match. Stats-crawling is a great method for boosting your success rate, but it should be combined with other figures to get the full picture each and every time.
Chasing Losses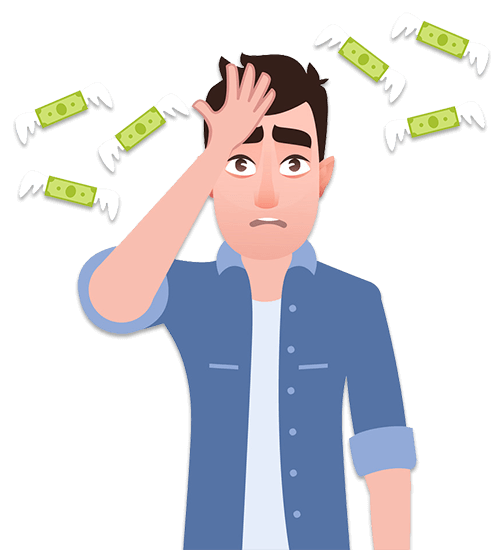 Never chase losses! It's definitely one of the worst mistakes you can make while betting on Dota 2 for real money (or any other type of esports). Chasing losses is a bad move for numerous reasons. For starters, these bets, if lost (and chances of that are high), will complicate your finances and potentially ruin your relationships.
Furthermore, the odds of you actually winning one of these bets are even smaller than usual because your decision will be influenced by your emotions. And we all know that emotions get in the way when you're chasing losses.
Keep a cool head and know when to call it a day; that's all we're trying to say here!
Making Rash Decisions
This goes hand in hand with chasing losses. They're equally dangerous for your personal budget. In other words, keep your emotions at bay. If you can't control them, perhaps you should try looking for a new hobby elsewhere because you might not be cut out for betting on Dota 2, or betting of any kind.
Best Apps for Online Dota 2 Betting
What are the best apps and websites for people looking for Dota 2 betting information? We're not just talking about tournament schedule and transfers, stuff from Liquipedia, but more in-depth statistics, news, and insight.
Two platforms come to mind—Strafe and GosuGamers.
Strafe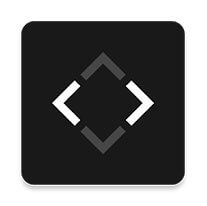 Strafe aims to be the be-all and end-all of esports apps. It offers a ton of features, allowing players to choose which esports titles and teams they're interested in, what sort of content they want, and the ability to learn and discuss the newest happenings and fixtures.
All of this is nicely poised with an intuitive interface, plenty of customization options, and a responsive and well-polished app. It's a joy to use. You don't have to trust my word on it. Just give it a spin and you'll see for yourself!
GosuGamers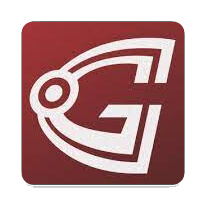 GosuGamers also offers much of the same stuff like Strafe. But it's mainly used on PC. GosuGamers, just like Strafe, isn't based around Dota 2. Instead, Valve's MOBA is one of its most popular categories.
What does it bring to the table? Well, match schedules, team overviews, tournament previews, player info, results, stats, and much more. If you're serious about online betting on Dota 2, you will have to use GosuGamers Dota 2 hub!
Common Dota 2 Bets
There's more to real money Dota 2 betting than straightforward match-winners. Here are some brief overviews of the most common bet types you'll find when betting on Dota 2 online.
Moneylines
Moneylines, or match-winners, need no further introduction. It's the typical "pick the winner" bet. They don't come any simpler than this. Just pick the team you think will win the match, select your stake, and place the bet!
Team 1
Evil Geniuses

(+215)
Team 2
Virtus.pro

(-172)
Props
Props AKA special bets are focused on things besides who will win this match. They come in all shapes and sizes, focusing on a wide variety of things. But they're not available all year long. Props, especially more complex ones, are only available during the Majors and Internationals. On smaller events, you'll typically find moneylines and over/under bets.
Here are the most commonly available Dota 2 prop bets:
First to Destroy Tower/Barracks
First to Kill Roshan
Player vs. Player kills
Match Duration Over/Under
Total Maps Over/Under
Team to Get First Blood
Player With Most Kills
Live Bets
Last but not least, there are live bets! For a few years now, licensed online bookmakers have been offering bets on ongoing esports matches. Dota 2 and CSGO were among the first esports to get the "live betting" treatment, further emphasizing their importance in the esports betting business.
Don't expect live Dota 2 bets on every corner.
Just like most props and futures, live bets are limited to The Internationals and Majors. That's when the demand justifies the extra work that bookies have to do in order to make live bets happen.
Futures
Let's not forget about futures! Futures, also known as long-terms, represent long-lasting bets that typically take into account the outcome of an entire tournament/championship rather than a single match. It takes a lot of time for these bets to win or lose, making them the perfect choice for people who want to bet on stuff like:
Who will win The International?
Winner of the Longest Map
Winner of the Shortest Map
Who will reach The Final?
Most Picked Hero
Who will be the MVP of The International?
Real Money Betting on Dota 2 | FAQ
Staying on the safe side while enjoying Dota 2 betting is pretty straightforward. All you need to do is
join one of the aforementioned Dota 2 betting sites
. Heck, you don't even have to follow our recommendations as long as you're sticking with the most popular or reputable bookies out there.
There's a ton of lousy examples that'll either scam you or steal your personal info, so it's of utmost importance to opt for a reliable one! Our list at the top of this page can serve as guidance.
Betting on League of Legends and Dota 2 are, in essence, really similar. Heck, even more similar than one would think, considering they're both MOBA titles with similar gameplay. That similarity best reflects in the versatility of their specials.
As you could've seen above, almost every Dota 2 special bet has its LoL counterpart. Yes, Dota 2 and LoL play differently, but they're almost identical when it comes to basic things, such as camera view, lanes, phases, hero/champion pools, winning objectives and so on.
If you're asking whether or not you should use shady, illegal skin betting sites, then our answer is a resounding "no!" If skins are the only currency that you're comfortable betting with, then it would be best to cash them out and use that money to bet on one of the best online platforms for Dota 2 betting.
The minimum amount for depositing money onto Dota 2 bookmakers varies between $10 and $20. There's no single correct answer here because every online payment method has different amounts. These amounts also slightly vary from bookie to bookie which is another thing to keep in mind.
But if you're just looking for a rough number, $10 to $20 is what you can expect if you're using the most common online means of payments.
This solely depends on where you reside. Typically, the minimum age is set at 18, though there are numerous variations. Here's a quick look at the minimum required age for legal Dota 2 betting in some countries:
Australia – 18
Belgium – 21
France – 18
Germany – 18
Italy – 18
Portugal – 18/25
UK – 18
Russia – 18
South Korea – 19
USA – 18, 19, 21*
*Different states have different rules.
This also solely depends on where you are betting from. Most countries that deem online sports betting legal do the same for esports. Sports and esports betting are typically put in the same basket as far as gambling legislation goes. There are exceptions. If you're unsure, ask around and perhaps contact your local gambling authorities.
Conclusion
All things considered, betting on Dota 2 is and will remain one of the most popular esports betting categories. Its online presence is massive, just like the popularity and lucrativeness of its biggest annual spectacle, The International.
As long as there are The Internationals, we can rest assured real money bookmakers will keep on covering Dota 2 bets. If the recent prize pool increases are any indications of things to come, real money Dota 2 betting won't go anywhere. It's here to stay!