Review of Bookmaker for 2022
Bookmaker.eu is one of the oldest and most established online gaming sites on the net. The company itself goes back to 1985 with its online operation being launched in 1996. With over 30 years in the industry, reliability is already through the roof. The site also boasts that it's been showcased on ESPN, CBS Sports, SB Nation, Fox, Forbes, and a handful more major networks and publications. If reliability and trustworthiness are important to you, you're in the right place.
While reliability and trustworthiness are the most important piece of the puzzle, they are only one piece. For a site to be worth our time, it needs to have a lot more than just reliability. Taco Bell is reliable about giving me tacos, but that doesn't mean they're suddenly serving quality that is not going to wreck my stomach. We need to take a complete look at the site and under the hood and see what all they have to offer and where they are lacking. It's nice not to have to worry about reliability, but we still have a lot we need to look at.
This review is going to be an in-depth and accurate look at BookMaker.eu. We're not just going to shove positives down your throat; we're going to give you an honest review whether that turns out to be good, great, or one that belongs where our Taco Bell usually ends up. Buckle up and let's dive headfirst into BookMaker.eu.
Pros
Bitcoin accepted
Higher Betting Limits
Long History in the Industry
Wide variety of bets offered
Cons
Live betting interface needs work
Loyalty program revoked for some

Approved for
US Customers

Important Info
Website:

BookMaker.eu

US Customers:

Accepted

Welcome Bonus:

15% up to $600

Compatibility:

Mac, Windows, Android, iOS

Sportsbook:

Yes

Casino Games:

Yes

License:

Costa Rica Gaming Commission

Online Since:

1996
---
Users Interface:

2.5

/5
Mobile Compatibility:

4

/5
Customer Support:

4

/5
Payout Speed:

4

/5
Banking:

4

/5
---







Payout: 24 Hours
Screenshots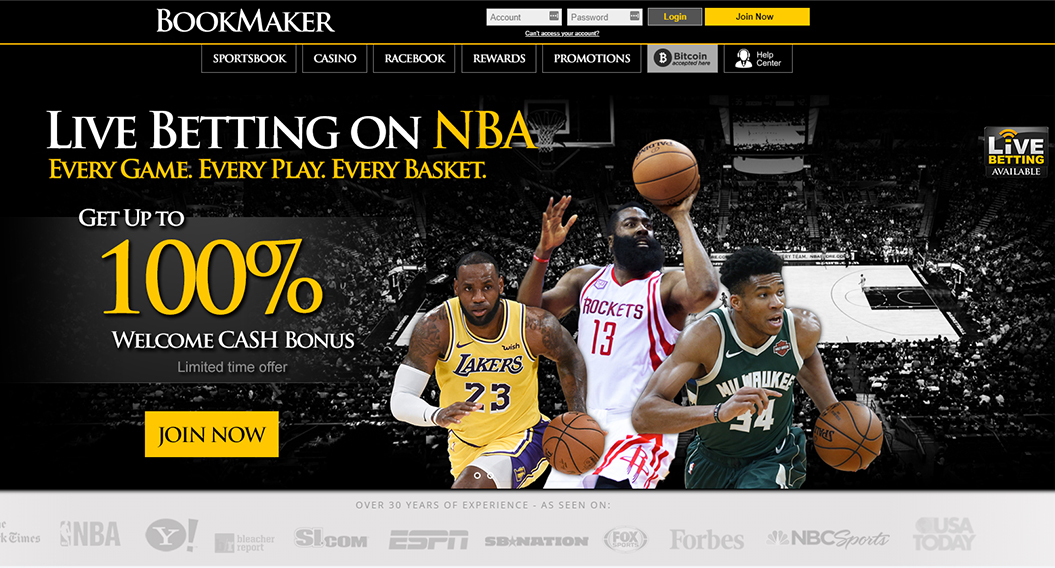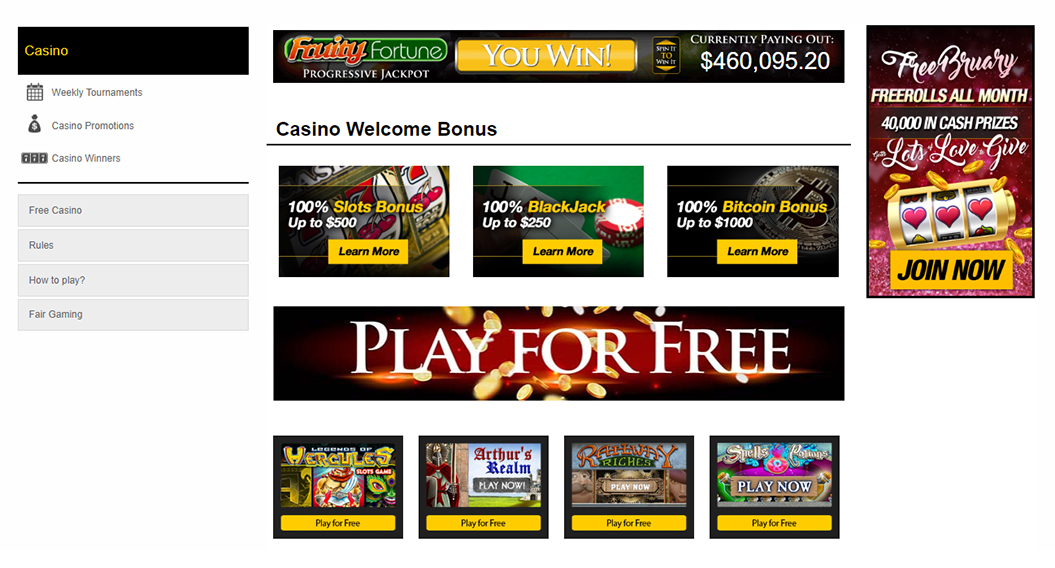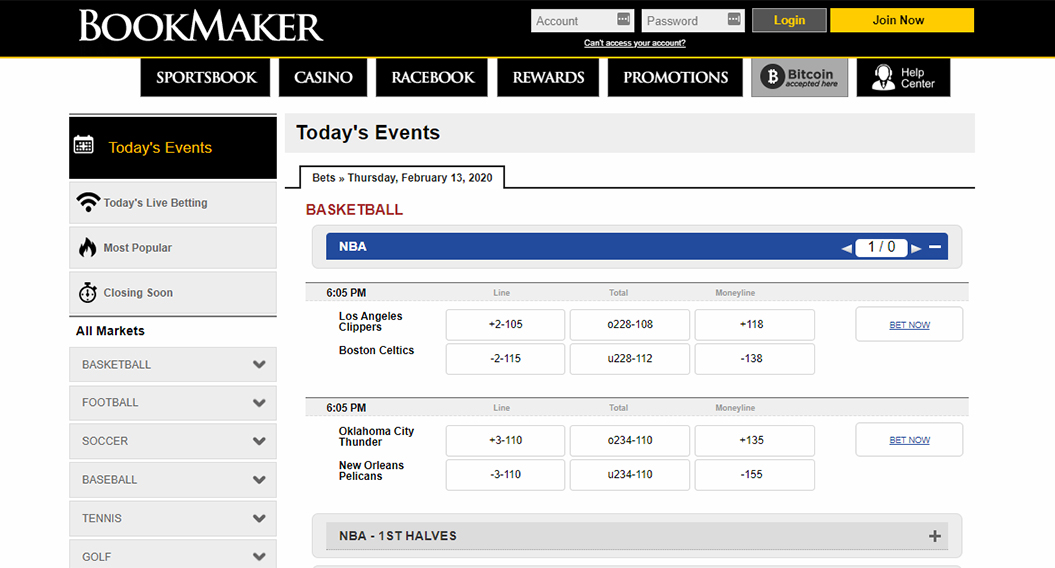 Our Staff Review
As someone who is all-in on crypto, Bookmaker is a great site to take advantage of crypto specific bonuses. I've loaded up on their Crypto welcome and reload bonuses, which have turned into some solid winnings for me.

– Donny Selleck

Bookmaker has many of the amenities that are standard with all gambling sites. However, I do like their Live Dealer Casino feature which brings a bit more excitement to the standard table games that I enjoy playing.

– Jamie Wahlberg

I'm not trying to be the cranky old man in the room, but this site really doesn't do it for me. There are other online sites that have more gambling options along with a better user experience. Bookmaker misses the mark for me.

– Garrett Reagan
The Sportsbook
It seems fitting to start with addressing the sportsbook of a site with bookmaker in its name, or more accurately its entire name. As anticipated, BookMaker.eu has an expansive and well-organized online sportsbook. One of the perks of the site is that they are usually one of the first sites to post lines on most major sports. While we are advocates for line shopping which requires waiting for the slower books, it's nice to be able to get a jump on where things are going to be and arrange your strategy accordingly.
While we weren't able to confirm it, reports did say that the oddsmakers at BookMaker.eu do in fact know what they are doing and are pretty sharp when it comes to their betting lines. This does mean that you'll find fewer initial opportunities to take advantage of mistakes, but it doesn't mean you won't be able to take advantage of lines that move thanks to the ignorant public. This still does not mean they are perfect all of the time.
The bottom line is that 30+ years in the industry may have something to do with their heightened abilities.
Regarding the layout, it's a very clean and minimalist white and bright layout. Navigation is really easy to figure out and user-friendly. All major sports categories were listed on the left of the site and when clicked on expanded out to show the available bets in that category. There were some pros and cons that we will get into a bit later in the dedicated user-interface section. One thing we did really like was that above these sports categories were the following four sections:
Today's Events
Today's Live Betting
Most Popular
Closing Soon
These were awesome to help you find the bets you're looking for quicker. Specifically, the last two are great for the times you need to slip in a last minute bet or are looking for a major sporting event. It's annoying when you go on to bet on, say, the NBA Finals or the Superbowl, and have to sift through a million other bets to get to what you're looking for. Sites should realize the popular bets and make them easily accessible. BookMaker.eu does this, and we applaud it.
One thing we would like to see is the ability to search bets or possibly earmark your favorite teams. We recently have seen this popping up on newer sites and would love to see these old dogs learn a new trick.
Additionally, we have some requests for their live betting section. First off, it's great to see that they have it, but unfortunately, we were unable to see how it worked or how expansive it was because you can only navigate around it when a game is going on. If no games are currently going on, all you can see is a list of the schedule. While this is nice to help plan, we would really like to be able to tinker around with the platform before the games start. This isn't just because we are trying to review the site but as a bettor, we would want to be comfortable with the platform completely before we jumped into some fast-paced sports betting action. That just sounds like a recipe to make a mistake.
Betting Limits
BookMaker.eu actually had their betting minimums and maximums laid out clearly and concisely which was great to see. Judging by the sizes, they are definitely pro-friendly and not just looking to service amateur and recreational bettors. It is important to note that the FAQ says these limits can be raised for high-end clients and are routinely made upon request.
Online Minimum: $1
Online Maximum: $5,000
Phone Minimum: $100
Phone Maximum: $20,000
Again, these can all be raised by contacting support and letting them know you're a baller.
Sports You Can Bet On
We're pleased to see that they have a lot of different options when it comes to betting on different sports. As we're seeing in the industry standard, the site only lists the sports and leagues that are currently in season or have bets that you can make for them. This is great from a user's standpoint as you don't have to sift through the unnecessary clutter to make your bets, but is annoying for us reviewing as we can't give you a complete list of the sports offered. We will live, I promise :)
Remember, if you don't see the sport or league you like to bet on, check the site when the sport is in session, and you may be pleasantly surprised. We did notice that in some sports categories they had every league under the sun, and in some, they stuck with the big names. For example, they have a ton of different basketball leagues including the obscure European leagues, but for MMA they only had the UFC and none of the smaller organizations that were in "season" when we checked.
Here's the current list of sports offered at the time we last updated this review.
Basketball
NBA
NBA – 1st Halves
NBA – Quarters
NBA – Series Prices
NBA – Futures
Basketball – Euro Futures
Basketball – France
Basketball – Germany
Basketball – United League
Soccer
UEFA – Champions League
UEFA – Europa League
Argentina – Nacional B
AFC – Champions League
Argentina – Copa Argentina
Copa Libertadores
Copa Sudamericana
England – Premier League
Fifa – Confederation Cup
Germany – Bundesliga
Italy – Serie A
Spain – La Liga
Soccer Futures
Others
MMA – UFC
Boxing
Aussie Rules Futures
Surfing Pick Winner
Esports
Cycling Matchups
Futures
NFL – Futures
NBA – Futures
Soccer Futures
NHL – Futures
Golf Pick Winner
Tennis Pick Winner
Preakness Stakes Futures
Formula 1 Futures
Rugby League Futures
Rugby Union – Futures
Basketball – Euro Futures
Aussie Rules Futures
Cricket Futures
NFL – Other Superbowl Props
A few things we noticed after typing out the list of sports offered here. First, it almost looks like the person writing the categories got a little lazier as they went further down. In the beginning sections, everything is broken down in a lot of detail. Then you get further down, and it's just Golf> Golf Bets. This isn't a big deal or anything, just something we noticed that was interesting. No charge for that one :)
While horse bets are offered here, they are just the limited special bets for the major races. This is pretty cool for those that want to bet on, say, the Kentucky Derby but don't want to dive into the sites racebook portal. It's pretty cool that they separated these out.
We also noticed that they offered betting on surfing, which is rare to see, and e-sports which is exploding in popularity to bet on. It doesn't look they offer bets on the crazier prop-type things like competitive eating, WWE, or politics, though it's getting rarer to see those these days. Random, but we also didn't see volleyball which based on how many other sites we've seen it on, must be a bigger gambling sport than this reviewer is aware of.
While navigating through some of the updated FAQ of the site, we see that they mention they offer betting on politics, The Academy Awards, Grammys, Reality TV shows, and a lot more. The FAQ then directs us to the betting lines page for the "full list" which is actually only the active list we mentioned above.
Types of Bets Offered
BookMaker.eu claims to offer the widest variety of bets and prop bets out there. They do give us a list of bet types offered but again has a "…and much more!" at the end that doesn't have any link to a complete list. While it looks like they really do have one of the most expansive sets of options, they really should hire a less lazy web developer who can actually put up full lists of this stuff.
The lists are set up with an "overall" type list that looks to be a list for all of the sports and then they have a by sports breakdown on the more popular sports. Here are both of those lists for your viewing pleasure. We will make sure to include "…and much more!" at the end and then NOT link you to a complete list.
Wager Types
Sides
Totals
Parlays
Teasers
If-bets
Reverses
Futures
AND MORE!!! Insert eye roll…
Sport Specific
Sport
Type of Bets
NFL
1st & 2nd Halfs, Quarter lines, team totals, propositions
NBA
1st & 2nd Halfs, Quarter lines, team totals, propositions
NHL
Canadian line, puck line, money lines, period lines
MLB
1st & 2nd Halfs, run lines, reverse run lines, propositions
NCAA
1st & 2nd Halfs, quarter lines, team totals, propositions
Golf
Pick the winner, match-ups, stroke lines, propositions
Boxing
Over or under, pick the round, decision propositions
Tennis
Individual ops to win, match-up ops
NASCAR
Pick the winner, match-ups, top three, propositions
Horses
Win, Place, Show, Exactas, Daily Doubles, Quinellas, Trifectas, Superfectas, Pick3.
Pick 4 and House Q's on all major horse racing events.
User Interface
Let's start with the major positives of the BookMaker.eu platform. First, it's extremely clean and easy on the eyes. There aren't a million banners and flashing lights to distract you from what you're doing. All sports are laid out nicely on the left hand of the screen in the sportsbook, and they have some really handy links at the top for the most popular bets and bets closing soon.
The lines are all easy to see and are expanded by clicking a little + icon. They not only show you the line, but they also show you the percentage of bettors that have bet on each side. Remember, this isn't the amount of money bet on each side, but just the quantity of bets on each side. This stat will probably tell you where the public is betting on a sport, not necessarily where the smart money is going. This is a big difference.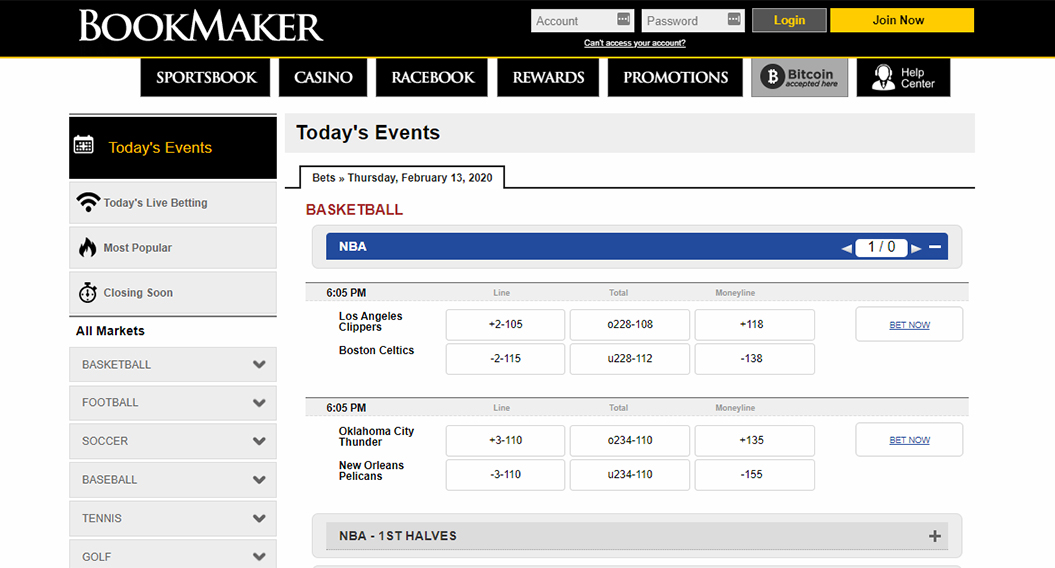 One thing that was different from a lot of books is that you have to click to cycle through all the games one at a time instead of seeing them all in a list. Honestly, a little annoying. It also took us a few minutes to actually figure that out.
Since that wasn't a positive, let's dive into the things we didn't like and would like to see improved. First is what we just mentioned, showing all the games at once. Second, we didn't see a way to change the style of odds from American (moneyline) to decimal or fractional odds. Euro players probably aren't going to be huge fans of this. We're hoping it exists somewhere on the site, and we just couldn't find it, but that didn't look like the case.
The last thing that we'd like to see improved is the site is ever so slightly slower to load than the other sites we've reviewed. It's not really noticeable if you don't spend a lot of time on online sportsbooks, but to us, it was very noticeable.
While this might not bug you especially if you are a recreational player, it was just enough to annoy us a little bit. This was only when we were clicking on the major categories. Once you are in a category, everything loads lightning fast. For example, clicking on basketball took a few additional moments to load but once in there, all the different leagues and games loaded extremely quickly.
These negatives aren't major, and overall the interface is great and extremely user-friendly. We just want to be as complete as possible and point out every little thing we see just in case it's something that might be of importance to you.
The Casino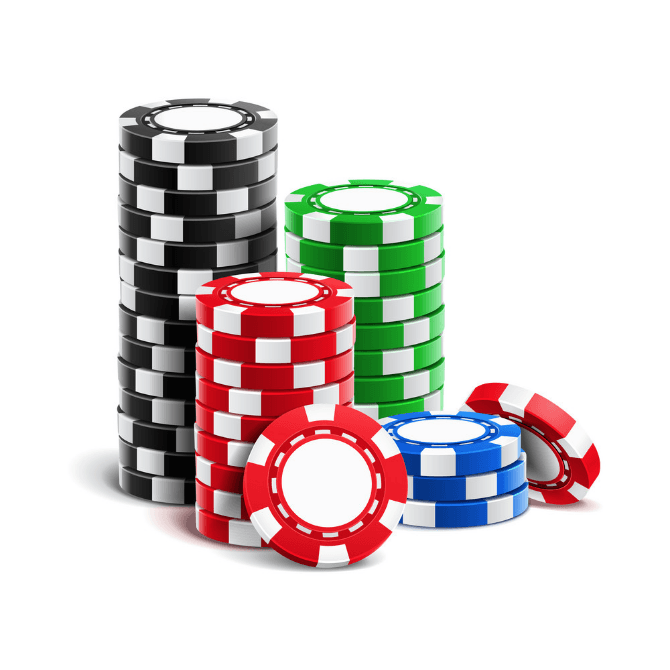 Before we loaded up the site to review, we weren't sure if it was going to be a sportsbook-only dedicated site or an all-in-one offering more. To our delight, they do offer a casino section, though, you can quickly tell it was an afterthought to the sportsbook. What do we mean by an afterthought? Have you ever made dinner for a group of people and made just enough and then someone extra shows up? So you go digging in the fridge to try and put together a "meal" for them. Usually, it's still pretty good, but you can tell it wasn't part of the initial plan. THAT is what we mean by an afterthought here.
The site looks like it was launched as a sportsbook that later realized it should have a casino. When we navigate to the casino tab, we see a few advertised bonuses, and a join now buttons at the bottom of the page. Trying to find out what games they offered, we saw a list to the left-hand side of the screen and thought, "Aha! Here it is." Unfortunately, this was just a list of how to play the games and not actual links to anything more than that text. No pictures or game links, just real quick explanations about how to play each game. Honestly, we found this obnoxious to say the least.
You also can't see any of the games offered, not even a screenshot without actually going through the account creation process. Before we started writing reviews and learning what was out there, this would not have bothered us. Now that we know there are a lot of sites that will let you play all of their games without even creating an account, we don't like this.
Some homework revealed that their casino software is driven by Digital Gaming Solutions and a quick glance shows it has all the usual suspects when it comes to the games.
The site has their software independently audited and then posts the report each month to the site. This would be great…if the last report posted wasn't from 2 years ago. Now, we are pretty positive this doesn't mean they are doing shadiness. It looks like the auditing company went out of business and they just didn't take the time to get a new one lined up. The games are surely still on the up and up but more laziness in the casino.
Overall, the casino was a nightmare, to be honest. We were excited at first to have a place to scratch the gambling itch while betting on games, but this scratched no itches but caused our eyes to bleed from the stress. BookMaker.eu is a great online sportsbook, but they should stick to only that and let the casino go. We get it that it's usually a huge moneymaker, but they need to put a bit more effort into it.
Poker

After what we saw with the casino, it's safe to say we were a little terrified to click on the poker tab. Thankfully, they outsourced their poker software and use a standalone client that their web guy couldn't get his or her hands on. The poker at BookMaker.eu is part of the Winning Poker Network which is actually a sizeable network with some good tournaments and traffic.
Rake on cash games was great with a no-flop/no drop policy or 5% up to $3 max.
A lot of sites will have that max around $4 or $5 and will still take a cut from the pre-flop action. In regards to action available, they have all game variations and action runs pretty regularly up to about the $1/$2 level with higher games occasionally going off. Tournaments and SNGs are great as they are network-wide and you should be able to find plenty of action to keep you busy. If you're a US player, this might be a viable option for poker for you as the options are limited. If you are a European player, you have a lot bigger and better options available unless you're a fan of the smaller and more intimate type settings.
Deposit Options
Overall, they had a pretty good selection of options on the depositing and withdrawing fronts. When you select a different country from the banking options menu, you are given mainly the same options but a few different ones for each country. As this site seems to be heavily targeted towards US-based customers, we will list those options here. The other countries in the dropdown should expect to be able to use most if not all of these as well as a few more.
AMEX
Min: $25
Max: $499 per transaction. $2,000 daily, $4,000 weekly, $8,000 monthly
Notes: Available online or over the phone
VISA
Min: $50
Max: $2,500 per transaction. $2,500 daily, $5,000 weekly, $10,000 monthly
Notes: Available online or over the phone
MasterCard
Min: $50
Max: $999 per transaction. Maximum monthly varies between $4,000 and $8,000
Notes: Available online or over the phone
Verified by VISA
Min: No posted minimum
Max: $2,000 daily, $4,000 weekly, $8,000 monthly
Bitcoin
Min: $10
Max: $50,000
Notes: Bitcoin deposits come with more bonus options, additional loyalty program upgrades, and free withdrawals
Person to Person Transaction
Min: $100
Max: $2,000
Notes: If the deposit is under $300 with this method, there will be a $7 fee for online transactions and a $14 fee for phone transactions
Bank Wire
Min: $2,500
Max: No Max!
Notes: Available to be done in USD, EUR, GBP, or CDN
Withdrawal Options
As with the deposit options, they had a pretty good selection of withdrawals. When you select a different country from the banking options menu, again, you are given mainly the same options. The other countries in the dropdown should expect to be able to use most if not all of these as well as a few more.
Person to Person Transaction
Min: $100
Max: $300
Fee:$25-50
Notes: Please never use this method unless you absolutely have to. These fees are beyond silly.
Bank Draft (Check)
Min: $100
Max: $3,000
Fee: $50
Notes: Sent via regular mail and will take up to 7 business days. Allowed one request per 7 days
ECO
Min: $100
Max: $1,000
Fee: None!
Notes: You have to have deposited once through this method to use it. Also, ONLY available to non-US
Bitcoin
Min: $50
Max: $25,000
Fee: No fees were listed, and we are assuming there are none
Notes: Limit to one per day, up to $25,000, 5 per week up to $100k, 25 per month up to $100k.
Overall, it looks like you can deposit with whichever method you would like but in regards to payouts, you should be using the Bank Draft or Bitcoin methods as the fees with the first are not bad, and there are no fees with the second option. Additionally, they require that you at least play through your deposit once before you withdraw it. This is completely standard as they don't want you putting money on and then immediately taking it off without using it. Why? To prevent money laundering :) There is also an additional $10 fee if you make your withdrawal over the phone instead of online.
Bonuses and Promotions
50% CASH Welcome Bonus – Bonus up to $1,000 and is ONLY for Bitcoin deposits. 15x rollover and can't be used to transfer cash into the poker area.
50% Welcome Bonus – Bonus up to $300 for sportsbook and for the casino ($300 each). 10x rollover for sports and 40x rollover for casino.
Both of these didn't have a deposit code mentioned or anything like that, so we assume these will just be automatically applied when you make your initial deposits. If you do have more questions and want to make sure you're taking full advantage of these, we recommend contacting support.
Sportsbook Specific Promotions
15% Welcome Bonus – This welcome bonus is smaller than the general one but is designed for smaller players who want an easier to earn a bonus. There is a promo code on the promotions tab that you will have to use for this.
10% Gold Reload Bonus – 10% free play on all reloads.
10% Platinum Reload Bonus – Looks like the exact same as the gold? Ohhhh, we figured it out. We would have deleted our question, but we wanted you to experience the confusion we had as well. This is based on your VIP level. Platinum and gold receive the same bonus here it seems.
15% Diamond Reload Bonus – Same as above two except that you have to be a diamond level player to get the additional 5% on top of the 10%.
Racebook Promotions
8% Rebate Program – Get 8% cash rebate paid daily whether you win or lose on all horse bets through the racebook.
Casino Bonuses
The site also offered 100% bonuses on slots up to $500 and on the casino up to $250. These do require promo codes which you can find on the promotions tab of the website. What's interesting is that it sounds like there is nowhere for you to input the code but you have to email support or get them up on live chat to get your bonus. A bit annoying, but we're already not big fans of their casino so who is keeping track.
Customer Service
BookMaker.eu offers email, phone, and live chat support. What was nice with email and phone support is they have dedicated numbers and addresses for each of your specific concerns. Here's the complete list of that information:
Inquiry
Details
Inquiry
Details
General Inquiries
cs@BookMaker.eu or 1-877-827-3978
Sportsbook – Wagering Line
Toll-Free (US & Canada only) 1-888-218-4629
Racebook
1-877-833-0813
Horses@BookMaker.eu
Casino
1-877-827-3978
CM@BookMaker.eu
Poker Room
1-888-242-5401
Support@Poker.BookMaker.eu
Mobile Betting
1-877-827-3978
New Accounts
1-877-827-3978
Tech Support
Tech@BookMaker.eu
Asian Department
Asia@BookMaker.eu or
Call Toll Free 1-888-242-8608
Live chat was available 24/7/365 which is also a great sign. It's easily accessible from a small link at the top of every page for your convenience.
Overall View of BookMaker.eu
To give you our overall view of the site, we have to split the sportsbook and poker into their own category and the casino into its own category. Casino, blah. We were so turned off by how it was presented on the site and the fact that you have to join before you can even have a hint at what they have to offer. It looks like a lazy web developer is really shooting them in the foot.
Now in regards to the sportsbook, it's great! The site has options to accommodate professional bettors as well as recreational bettors and those in between.
Sports and bet types offered are diverse and encompass pretty much everything you could want to bet on. Our only real issue was the category pages loading slightly slower, but as we mentioned, you probably won't really notice that at all or it could have been a temporary server issue. As a reviewer who has worked in the tech industry, this is completely understandable and shouldn't be a negative unless it is a long-term problem.
The bottom line is it's hard to look the other way from over 30 years in the industry. In an industry where trust and reliability are sometimes lacking, it's great to see a company with such a long track record still in business with happy customers. If you're US-based this is a YES for sportsbook, a PROBABLY for Poker, and a NO THANKS for the casino. If you're the rest of the world, it's a YES for sportsbook, and probably not for the other two options as you have some better options for those.