The BRIT Awards have long been an exciting piece of the music industry in the UK. These prestigious awards have been given to some of the most famous names in all of music for their many incredible contributions. Since they got their start in 1977, hundreds of awards have been given to artists in every imaginable genre. Betting on the BRIT Awards online can provide a new and exciting dimension to how you gamble.
Today, we are going to discuss some of the history of the BRIT Awards, help you to pick out real money BRIT Awards betting sites for yourself, and provide you with the tools to start placing your first bets. By the end of this article, you'll have the foundational knowledge to start betting on the BRIT Awards, and you can carry that knowledge into betting on other entertainment award shows as well.
Top BRIT Awards Betting Sites
At The Sports Geek, we have a team of experts that spends countless hours combing through dozens of websites to bring you our definitive list of the best real money BRIT Award sports betting sites. We used an extensive list of criteria to analyze nearly every aspect of each site to ensure they will provide you with the best possible online betting experience. Below, you will see a small selection of the criteria we used in picking the winners. Feel free to use this list for reference when evaluating any other betting sites you might be considering.
Attributes of Top BRIT Awards Betting Sites
Competitive BRIT Awards Betting Odds
Just as with sports betting, competitive odds are a crucial part of what sets great BRIT Awards online sportsbooks apart from other online betting sites. Betting odds are how a bookmaker communicates the payouts that correspond to a particular bet. You want to find a site that is offering the best odds for the specific candidates you think will win. Also, keep in mind that not all sites will offer odds on all candidates or even on all categories. Find a website that provides the bets you are looking for and then show around to make sure your site is giving you the best available odds on that bet.
User Experience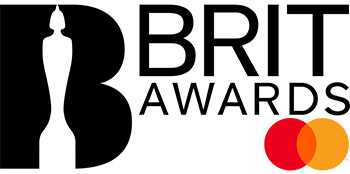 You must choose online BRIT Awards sportsbooks that offers a clean, straightforward, and beautiful player experience. One of the most impactful components to having an enjoyable online gambling experience is playing on an intuitive site. We've selected sites that have made significant investments in building exceptional player experiences. Betting on the BRIT Awards on any of these sites will be easy and fun.
New Player Signup Promos
New player signup bonuses are exclusive perks given to new players as an incentive to draw them away from the competition. You want to take advantage of these as much as possible because they can have a massive effect on your bankroll before betting. Most of the time, these will come in the form of a deposit match when you initially fund your new account.
If a BRIT Awards sportsbook online is offering a 50% match on the first $1,000 you deposit, you can get a free $500 in bets just by starting with more than $1000. Free money is always a good thing, and it can significantly increase the amount you can bet, whether you are betting on sports or entertainment awards.
Security
Of course, no discussion about real money BRIT Awards betting sites would be complete without addressing security. You want to play on online BRIT Awards sportsbooks that are using state-of-the-art software to ensure all player data remains secure. With so many options on the internet, finding a safe and secure online betting site can be a massive challenge. We've done the hard work of narrowing down the options and carefully vetting the winners. Each site on our list has been verified secure by our experts, and we can guarantee you will have the safest possible online gambling experience when playing on any of them.
Customer Service
Finally, customer service is an often-overlooked component of online gambling that can be a hidden pitfall. Just as a good BRIT Awards betting site must protect your data, you also want one that will support you if you have an issue. We looked for sites that offer 24/7 support and a variety of contact options, including phone, chat, and email. Also, these sites all have a long list of satisfied customers and a track record of putting the player first. If you should have an issue while playing on any of these sites, you are sure to get a prompt and professional resolution.
What Are the BRIT Awards?
History of the BRIT Awards
You can't take part in BRIT Awards gambling without know a little bit of history first. Originating in 1977, the BRIT Awards are the UK equivalent of the famed Grammys. They were created by the British Phonographic Industry to celebrate popular music and became an annual event starting in 1982. Over the years, the awards ceremony has garnered a reputation of being a bit unruly and out of control. Things got so chaotic that producers stopped running live shows, recorded the ceremony, and would air it the day after to ensure no surprises. This continued until 2007 when they once again started live performances, with many of the earlier antics under control.
By far, the most prominent music awards in the UK, the BRIT Awards have featured countless famous winners over the years. There are currently 10 categories, awarding everything from album of the year to best new artist. Over the years, dozens of other categories have come and gone, including awards for things like the best classical soloist album and the best orchestral recording. Also, there have been a variety of special awards which are not given out regularly. These include things like "Lifetime Achievement Awards" and "Artist of a Generation."
Controversial and Memorable Moments
Throughout their history, the BRIT Awards have generated many fascinating controversies and historic moments in pop culture. These events led to the awards gaining a reputation for being a bit unruly but enabled viewers to witness a part of history. Involving some of the most famous names in music history, the controversies have always added a layer of flair to betting on the awards.
One of the most notable moments was the last live appearance of Freddie Mercury in 1990. The Queen frontman had privately suffered from AIDS since 1987 and passed away in 1991. The band was part of the ceremony to receive the BRIT Award for Outstanding Contribution to Music, and despite being present, Mercury did not give a speech. After this appearance, he faded from the public spotlight.
Other memorable moments were not so endearing. For example, in 1998, a member of the politically active band Chumbawamba made history with his assault on then Deputy Prime Minister John Prescott by dumping a bucket of ice water on him. Although their label apologized, the band themselves stood by their actions, stating that, "If John Prescott has the nerve to turn up at events like the Brit Awards in a vain attempt to make Labour seem cool and trendy, then he deserves all we can throw at him."
In more recent times, the antics have been tamed, but the ceremony is never without its hiccups, as was evident in 2012. After winning British Album of the Year, female artist Adele was all set to give her acceptance speech. However, just 30 seconds in, she was abruptly cut off for the next act to come on. The show had gotten behind schedule, forcing her off stage to make way for Blur to perform. She was extremely annoyed and left the stage with a middle finger as a parting gift for show organizers. BRIT Awards betting sites may just offer bets on anticipated antics from celebrities.
Selection Process
Similar to other awards, candidates for the BRIT Awards are nominated by industry experts. In this case, the Official Charts Company compiles a list of all the eligible candidates from across all the UK music charts. These qualified candidates are submitted to "The Voting Academy," which is a group of industry insiders, including previous winners and nominees. These judges can vote via a secured website built specifically for that purpose. Unfortunately, fan input is not taken into account as fan voting is not allowed.
What Does the Winner Get?
Although prestige and notoriety come along with winning, the central focus of the BRIT Awards are the lavish and unique trophies. Although each year, the general design is similar, the awards are regularly re-designed by famous artists. For example, in 2016, fashion designer Pam Hogg designed a unique trophy for each of the award categories to be chosen that year. These one-off designs make the awards even more special and memorable for the candidates who are lucky enough to win one.
Award Categories for the BRIT Awards
One thing that makes the BRIT Awards and real money betting on the BRIT Awards unique is the variety of awards that have been given over the years. The categories in which winners are selected have changed over the years, with dozens of categories being retired. Also, the committee regularly adds one-off awards that are not given every year. These less frequent awards are often accompanied by big stars giving big performances. Below are a few of the most popular categories to bet on when betting on the BRIT Awards.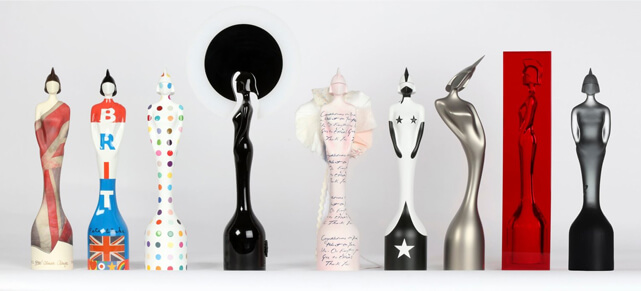 British Album of the Year
Likely the most popular category, this award is given to the artist who released the best album that year. This is likely the most popular category for BRIT Awards betting online. The criteria for the "best" album are subjective, and industry professionals and other artists select the winner. This award has been granted to some of the most famous albums in history, including The Beatles "Sgt. Pepper's Lonely Hearts Club Band" and Adele for both "21" and "25." Some bands have been regulars on the list of nominations, such as Coldplay (nominated six times) and Radiohead (nominated five times).
Song of the Year
Another popular category is "Song of the Year," which is awarded to the artist with the most popular song of the year. The list of winners of this award features many lesser-known artists with their "one-hit wonders." A few of the songs to have won this award are the Spice Girls with "Wannabe" and S Club 7 with "Don't Stop Movin'."
British Group
This category encompasses more than just one song or one good album. Best British Group celebrates artists who most embody the spirit of British music. The list of winners ranges from classic stars like The Beatles and Dire Straits to newer bands that enjoy massive popularity such as the Arctic Monkeys, who have won three times, and Coldplay, who has won four times.
Best New Artist
We are rounding out our list of popular categories with the award for Best New Artist. This award has done wonders in taking the winners' career to a whole new level. Many now-famous names won this award early in their career, and it helped them gain a following that would lead them on to other nominations such as "Album of the Year" or "Song of the Year." With artists like Sam Smith and Ed Sheeran, chances are you have many of the winners on your playlists today.
Can You Bet on the BRIT Awards Legally?
Betting on who will win a BRIT Award is very similar to betting on sports. In general, the legality of betting on entertainment events will align with the legality of betting on sports. While sports are the primary focus of most betting, legalization of "sports betting" generally refers to the legalization of operating a bookmaker. Once permitted, these bookmakers can offer odds on a wide variety of bets, including the pop culture awards such as the BRIT Awards. You can legally place bets in any of your local legal sportsbooks or on reputable online BRIT Awards betting sites like the ones featured on our list.
How to Start Betting on the BRIT Awards
Pick Your BRIT Awards Betting Sites
Step one is deciding where to bet on the BRIT Awards online. Check out the criteria we provided and decide which of these are most important. Visit each of the sites on our list and see which one you feel best matches what you are looking for. Take some time to make these decisions since where you decide to play will have a substantial impact on the quality of your online betting experience. Remember to find a site that is offering the best odds on the candidates you think will win.
Sign up and Fund Your Account
Once you've picked a site, get registered, and get ready to fund your account. This process should be quick and easy since you should only need basic info. Some BRIT Awards betting sites will require additional identity verification to make withdrawals, so make sure to comply with your site's requirements. Also, be sure to check new player signup bonuses when funding your account so you can take full advantage of any deposit matches.
Place Your Bets
The time has come to bet! Now that you've chosen a site and gotten registered, decide which categories you want to bet on. Be sure to do your research before placing your bet, so you make informed decisions. Once you've landed on the categories you feel the most comfortable with, go ahead and place those bets!
Tips and Tricks for Betting on The BRIT Awards

First, understanding of the music scene in the UK and being up with the latest trends is crucial to picking potential winners. Since there are a variety of categories you can bet on, narrow down your research to focus on the area you think you can have the most success.
For example, betting on who will win "Best British Group" is quite different than who will win "Best New Artist." Rather than try to make an okay bet on all categories, focus on really understanding one or two categories so you can make a more informed decision.
Second keep an eye out for other bets aside from just who will win. Bookmakers may offer bets on other things such as who will perform, how long they will perform, or who will give a speech. Some of these less conventional bets can make watching the awards ceremonies much more enjoyable.
Finally, the general rule of thumb is to bet what you know. Your chances of success are going to be much higher if you are a fan who is already interested in and involved in UK music. Stick to betting on the categories you know best, and you'll maximize your chances.
If you do want to place bets outside your comfort zone, be sure to do your research first.
Summary on BRIT Awards Online Betting
The BRIT Awards offer a fun and exciting new way to bet outside the world of sports. These top-rated and entertaining awards provide bettors the chance to place a variety of bets across many categories, making for a fun betting experience. By playing on one of our recommended BRIT Awards betting sites, you will be able to place bets on some of your favorite artists as well as on some of the most famous artists in all of music.
Hopefully, you've learned a bit more about the history of the BRIT Awards, feel prepared to choose BRIT Awards sportsbooks online, and feel confident in placing your first real money bets. Be sure to check back at The Sports Geek for more information on other types of entertainment betting. Always gamble responsibly and never bet more than you can afford to lose. Good luck, and have fun!
BRIT Awards Betting Sites FAQ
Yes, betting on the BRIT Awards is legal, and bets can be placed at any reputable online sportsbook offering BRIT Awards odds, such as the
entertainment betting sites
that made our list.
We recommend online betting on the BRIT Awards with a secure and vetted online bookmaker like the sites that we recommend at the
top of this page
.
There is no "best" category to bet real money on the BRIT Awards. Some more popular categories will be more widely offered, while less popular categories may be harder to find. But these less-popular categories may provide better odds.
The best category to bet on truly depends on your goals as a bettor. Don't forget to review our recommendations for sites with the best odds for the BRIT Awards.