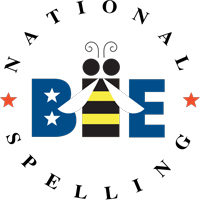 The Scripps National Spelling Bee may not be the biggest event on the sports calendar every year, but it sure has come a long way in a relatively short amount of time. The Scripps National Spelling Bee was actually created back in the 1920s as a consolidation of a number of other smaller spelling bees. The event has grown in popularity over the years, and nowadays, it takes place on television in front of a national audience with no shortage of media coverage.
The spelling bee has also become a popular event for bettors. While the notion of placing bets on whether children can spell a bunch of words properly may sound strange, online betting sites have taken advantage of the surge in popularity in recent years. Of course, placing a winning bet on the eventual Scripps National Spelling Bee champion won't improve your own spelling ability, but you can at least pad your betting bankroll.
What Makes a Good National Spelling Bee Betting Site?
The National Spelling Bee brings some of the world's smartest kids together and pits them against one another in a good-natured competition. There's certainly something to be said for the entertainment value of watching these kids overcome the pressure involved of thinking critically in front of a national television audience. That's why it has exploded into such a popular event every year.
You can also bet on just about anything these days, so why should the National Spelling Bee be any exception? Here's what you should be looking for in your preferred online sportsbooks with National Spelling Bee odds.
Helpful Bonuses
What's better than free money? Winning the National Spelling Bee can be a profitable endeavor, and you can say the same about betting on the bee. You may not know how to spell "gesellschaft" properly, but you can get yourself a healthy bankroll by finding a site that offers helpful bonuses.
Just about every reputable Spelling Bee betting site in the industry offers some form of sign-up bonus. The sites are willing to match your initial deposit up to a certain percentage, and you can then use that bonus money to place more bets on the site.
You can't withdraw that bonus money right away, but you can definitely withdraw the extra money you win thanks to the promotional bonus offers. Sites will also offer reload bonuses for any subsequent deposit you make, so the benefits don't end after your first deposit.
Quick Payouts
If you win a bet on the Spelling Bee, you want that money to show up in your account as quickly as possible. Online betting sites have gotten a lot better about offering fast payouts over the years. Back in the day, you might have to wait 24 hours or more before your winnings would be reflected in your account. Nowadays, some sites will credit you with your winnings within minutes.
We can use many factors when determining the best Spelling Bee betting sites in the industry, but one hallmark of a quality site is fast payouts. Online sportsbooks with National Spelling Bee odds that are good about paying out quickly are generally good at everything else that makes for a quality site.
Banking Options
The best Scripps National Spelling Bee betting sites have a wide variety of banking options that include the following:
Because not all banks allow users to make financial transactions with known betting entities, finding a site that offers a variety of different banking methods is a must. Options like cryptocurrency and e-wallets can come in handy if you're unable to use a traditional debit or credit card.
Mobile Compatibility
If you're watching the National Spelling Bee, the odds are pretty good that you're doing so from the comfort of your couch at home. Why should you have to get up off of your couch just to place a bet? Finding a betting site that offers mobile compatibility is a tenet of the modern online betting experience.
The best sites with National Spelling Bee odds in the industry have optimized their desktop sites to fit your mobile screen. Others have even gone so far as to create apps you can actually download straight to your device in order to enhance the overall experience.
Other Entertainment Betting Online Options
Wagering on the Spelling Bee is considered to be entertainment betting, so you will typically find Scripps National Spelling Bee odds under a site's entertainment tab. Here's where you'll also find odds on things like American Idol, the WWE, and even the Nobel Peace Prize.
When Can You Bet on the National Spelling Bee?
The Scripps National Spelling Bee typically takes place in the late spring or early summer. In most years, the Bee will be scheduled for late May, which is near the end of the school year in most places around the United States.
Real money online betting sites will typically begin to offer odds on the competition once the field of spellers has been set. That can happen a couple of months before the Bee actually begins, so you should have plenty of time to do your requisite research on the competitors before it's time to begin betting on the Scripps National Spelling Bee.
Obviously, you can bet on the National Spelling Bee online as often as you want leading up to the event.
How to Bet on the National Spelling Bee Online
1. Find a Reputable Entertainment Betting Site
Be sure to take the time necessary to find the right Spelling Bee betting site that suits your needs. Once you're all set, it's time to sign up. Fortunately, doing so is incredibly easy. All you have to do is find the "Join" or "Sign Up" tab near the top of your site's homepage. After that, you'll enter some personal information (username, password, email address, etc.) and you're ready to roll.
2. Deposit Money and Collect Your Bonus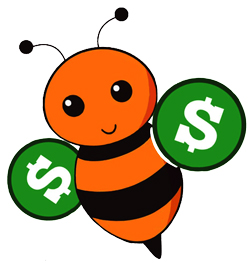 Depositing money isn't the most fun part of the online betting experience, but collecting your sign-up bonus does make the process more tolerable. Using your preferred banking method, enter the amount of money you wish to deposit into your online betting account. Then, enter the promotional code attached to your bonus offer. Double check to make sure you've entered everything correctly, and deposit. Your new bankroll balance should be reflected immediately.
3. Bet on the Spelling Bee Online
Now that you have all of the grunt work out of the way, it's time to bet! Navigate your way to your site's entertainment tab and scroll down until you find the Scripps National Spelling Bee odds. Choose the bet you want to make and enter the amount of money you're willing to risk. Remember, never bet more than you're comfortable losing. Once you've done that, you're ready to sit back, relax, and watch your winnings flow in!
National Spelling Bee Betting Strategy
There's a good chance that oddsmakers don't know much more about the field of competitors set to duke it out in the Spelling Bee than you do. Frankly, betting on the Spelling Bee isn't going to be the bread and butter for online sportsbooks. While the Bee will attract some interest, the sites are much more focused on the sports that attract heavy activity, like football, basketball, baseball, or soccer.
As a result, you can surely dig for some excellent value if you decide to take the plunge and bet on the Spelling Bee. Information on the spellers may be difficult to come by considering these are children. However, attacking prop bets like the nationality of the eventual winner is doable.
Over 9.5 Letters (+100)
Under 9.5 Letters (-120)
The Spelling Bee has gotten considerably more difficult over the years. Nowadays, it seems as though the vast majority of the words these kids are tasked with knowing are words few people have ever heard, let alone use in everyday conversation. You can find information on the winning words over the years and use that knowledge to your advantage if you're betting. 11 of the last 21 winning words have been at least 10 letters long.
Considering this is essentially a toss-up, why not take the value that comes with betting the over on 9.5 at +100. You can't really take a scientific approach to betting on the Spelling Bee, so you might as well take any potential value you can find with plus-odds and run with it.
Betting on the National Spelling Bee FAQ
Yes. Not every betting site will have odds for the National Spelling Bee, but most of the big names in the industry will do their best to try and handicap the event.
The most popular Spelling Bee bet is a futures bet on the eventual winner. There's no telling what kind of research oddsmakers undertake in order to actually assign Scripps National Spelling Bee betting odds to the participants, but one would imagine it isn't a particularly scientific process. Because of that, you can surely get good value across the board.
Some sites will also offer specific props. Which country will the winner be from? Which state will the winner be from? Will the winner be a boy or girl? Will the winner wear glasses? Prop bets are a good way to make the Spelling Bee viewing experience even more fun and profitable.
Of course! In fact, it's encouraged. Not all of the online sportsbooks will see eye-to-eye with every other site when it comes to the results of the Spelling Bee. That's why you should shop around at a variety of sites in order to compare and contrast their offerings. Considering it's hard to pick an odds-on favorite from a field containing so many participants, it's safe to assume the Scripps National Spelling Bee betting odds may differ wildly from site to site.
We will never recommend a betting site with a shady track record. Only the best sites with the National Spelling Bee odds will get our seal of approval. We undertake a thorough vetting process designed to ensure that you will only be choosing from reputable sites that take your personal security seriously.
Other Entertainment Betting Options
If you're the type of person that likes to bet on something unusual like the National Spelling Bee, then perhaps you would also be interested in betting on some other entertaining events. Check out a few other entertainment betting options available at the best real money online betting sites.
American Idol
Academy Awards
The Voice
Dancing With the Stars