The MTV Video Music Awards may not be the TV ratings king it was several years ago, but the show still generates some buzz. There have been several unforgettable moments to come out of the VMAs over the years. Nobody will forget the time Kanye West got up on stage to interrupt Taylor Swift's acceptance speech.
Back at the first VMAs in 1984, Madonna sang "Like A Virgin" while writhing around on the ground in a wedding dress. In 2000, Rage Against the Machine bassist Tim Commerford protested Limp Bizkit's victory in the Best Rock Video category by climbing the scaffolding on stage during Fred Durst's acceptance speech.
There's no telling what the next VMAs will have in store, which is why it makes for such a fun betting event, too. The best sites in the industry still offer odds on the VMAs, from straight bets on the eventual winners to prop bets.
What to Look for in MTV VMAs Betting Sites
VMAs Betting Coverage
It's hard to bet real money on the VMAs online if the site you're using doesn't offer VMA betting odds. That's why the first thing you should look for is whether a site is actually taking bets on the Video Music Awards. You should find VMAs odds under the site's entertainment section.
Safety and Security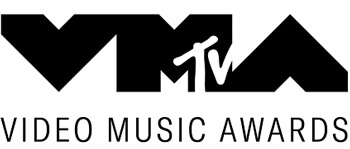 You're putting your hard-earned money at risk by betting on the VMAs online. As a result, the last thing you want to do is risk that money at a site that doesn't have your best interests in mind. Unfortunately, there are some shady operators out there that don't take the security measures necessary to keep your money and personal information safe.
The sites with the best VMAs odds do take your security seriously. That's why they offer steps like two-factor authentication and password encryption as a way to help you keep your account from getting into the wrong hands. Safety is one of the most important aspects when deciding where to bet on the VMAs online.
Good Reputation and Long Track Record
Some VMAs betting sites are better than others. The best in the industry have been doing this for a long time. While it's not a requirement to use a site that has been around for years, those that have been fortunate enough to stick around for a while are typically able to do so for a reason. They know what they're doing, and they have gained the trust of their customers.
Check out our list of reviews for more on the details regarding the track records of specific online betting sites.
Bonuses
The sites for MTV Video Music Awards betting are also willing to help you inflate your bankroll right away. If you're a first-time depositor, you're eligible to take advantage of some of the potentially lucrative bonus offers you'll find at a variety of online betting sites.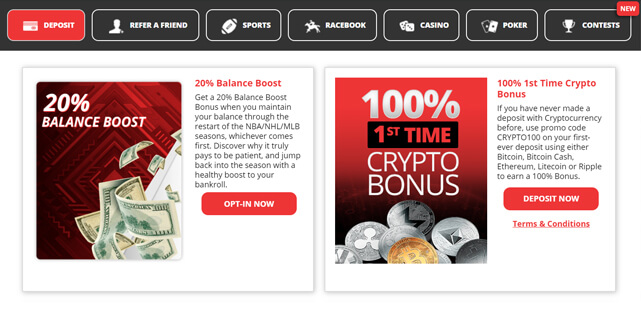 The MTV VMAs Betting sites will offer to match your first deposit up to a certain amount, and you can then use that extra cash to place more bets on the site. You can't withdraw that money right away, but you can absolutely withdraw whatever winnings you get by using the bonus money.
Sites will also offer reload bonuses to customers making subsequent deposits. All you have to do to claim your bonus is enter the site's promo code before you submit your deposit.
Fast Payouts and Withdrawal Speeds
If you've placed a winning bet on the MTV Video Music Awards, you should be able to access those winnings as soon as possible. The best sites with VMA betting odds out there pride themselves on offering fast payouts so that your winnings will be reflected in your betting account almost instantly.
Getting that money from your betting account to your bank account has never been easier. Most sites will let you withdraw your money using your initial method of deposit, but you have options there, too. They also offer you the chance to have a real check mailed to your address if you prefer that method of withdrawal. Obviously, wire transfers will process much more quickly than using snail mail to get your check.
A Variety of Banking Options
Not everyone is going to utilize the same banking options when it comes to MTV Video Music Awards betting online. Some prefer to make deposits and withdrawals using a credit or debit card. Others may want to use a more modern option like a cryptocurrency in order to make their financial transactions. The best betting sites on the web offer an array of different banking options in order to try and keep everyone happy.
Not all banks or credit card companies will allow transactions with known betting operators, which is another way the alternative options can come in handy.
Mobile Compatibility and Ease of Use
Online betting is supposed to be easy. That's why it's growing at a much quicker rate than in-person betting. So, you should use real money VMA betting sites that happen to be easily navigable. You shouldn't have to waste a lot of time figuring out how to get started betting on the Video Music Awards online. It's all about convenience, so when choosing where to bet on the VMAs online, pick a site that has an easy to use template.
Your site should also be compatible on your mobile device. The top real money betting sites out there these days have formatted their sites to fit smaller mobile screens. Others have taken the extra step to create a mobile betting app that you can download right to your device. This way, you may not even have to leave your couch if you want to wager on the VMAs online!
How to Bet on the VMAs Online
1. Join Reputable Entertainment Betting Sites with VMA Odds
Once you have settled on a site, you're ready to start the betting process! First, you have to sign up. Find the site's "Join" or "Sign Up" button near the top of the homepage. Next, enter the required personal information such as an email address, username, and password. Make sure everything is accurate, and then you'll be ready to make your first deposit.
2. Deposit Funds and Collect Your Bonus
Funding your account is easy as well. Using your preferred banking method, enter the amount of money you want to put into your account. Then, enter the promo code attached to your deposit bonus offer and submit. Your new account balance should appear on the screen right away.
Now, you're ready to place your VMAs bets. Navigate to your site's entertainment betting section, where you'll find odds on the Video Music Awards. Sift through the variety of different bets available. Once you have the bet you want to make, enter the amount of money you want to risk. A good rule of thumb is to never risk more money than you're okay with potentially losing.
When Can I Bet on the Video Music Awards Online?
Unlike most awards shows, the VMAs typically take place in the late summer or early fall. The 2019 VMAs went down on August 26, with nominations being released a month prior. You can always guess as to which artists will eventually be nominated beforehand, but the sites won't release their VMA odds until nominations are formally announced.
In most cases, you'll have about a month before the show actually airs to get your bets in on the VMAs. There is no in-play betting for awards shows.
VMAs Betting Tips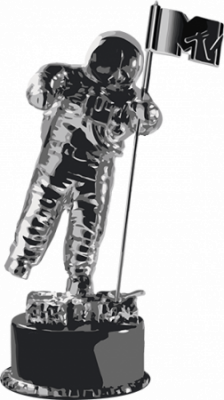 Shop for VMA Betting Lines
VMA betting Line shopping is one of the most important attributes that separates good online bettors from great ones. As a bettor, you should be looking for any possible edge you can find. In order to do so, you need to master the art of line shopping. If you take the time to search around at a few different sites, you will almost surely find discrepancies in the VMA odds.
This is especially true for something as subjective as awards shows. One real money entertainment betting site may have Bruno Mars as a minus-money favorite to win a certain category, while another site has him at plus-money for the same award. Because not all sites may view the VMAs through the same lens, you can potentially inflate your winnings quite a bit if you shop for different lines.
Grammy Results Can Be Helpful
Obviously, quite a bit of time elapses between the Grammys in January and the VMAs in August. Things can change between the two shows, but the artists that clean up at the Grammys usually fare well at the VMAs, too. If we use the 2020 Grammys as an example, we shouldn't be surprised to see artists like Lizzo, Billie Eilish, and Gary Clark Jr. earn nominations across their various genres later in the year.
Using the Grammy results can give you a glimpse into who may wind up taking home the most Moon Man trophies in August.
Betting on the VMAs Online FAQ
Several sites have legalized real money online sports betting in recent years, so betting on entertainment options like the VMAs is legal in those states. However, you can also place real money bets online even if you're not in a state that has legalized sports betting by using a site that operates overseas. The vast majority of the
best entertainment betting sites
for American bettors are offshore operators, and there are no laws in place preventing Americans from safely utilizing them.
As is the case with all awards shows, the most popular way to bet on the VMAs online is to place an outright bet on the winners of various categories. Sites will offer VMA betting odds on categories like Song of the Year, Artist of the Year, and Video of the Year. Take the 2019 nominees for Artist of the Year as an example.
Artist of the Year
Ariana Grande (+110)
Billie Eilish (+250)
Jonas Brothers (+300)
Cardi B (+500)
Shawn Mendes (+500)
Halsey (+1000)
You can also usually find a variety of prop bets available at MTV VMAs betting sites. Miscellaneous aspects of the show like whether Lady Gaga will bring a date or whether Ariana Grande will cry on stage are a couple of examples of the silly bets you can actually make. Prop bets can be a fun and profitable way to enhance your VMAs online betting experience.
Yes. In fact, you'd be remiss if you did not join multiple different real money VMA betting sites. As mentioned previously, having the ability to shop for lines can help make a huge difference in your bottom line. You obviously can't place a bet at a different site without becoming a member at that site first. Joining multiple VMA betting sites is highly recommended.
[ Back to Top ↑ ]